Spoilt for choice with a pool of top quality performers in their ranks, formidable India are overwhelming favourites against minnows Bangladesh in a proverbial 'David vs Goliath' one-off cricket Test that starts on 9 February.
On paper, it is the 'Battle of Unequals' with the world number one taking on the ninth ranked side, but in this game of glorious uncertainties, rankings often go for a toss.
For Bangladesh, it is a historic moment as they are playing a Test match on Indian soil for the first time but for the hosts, it will be more about maintaining the momentum they have acquired by winning seven out of the eight matches against comparatively better sides like New Zealand and England.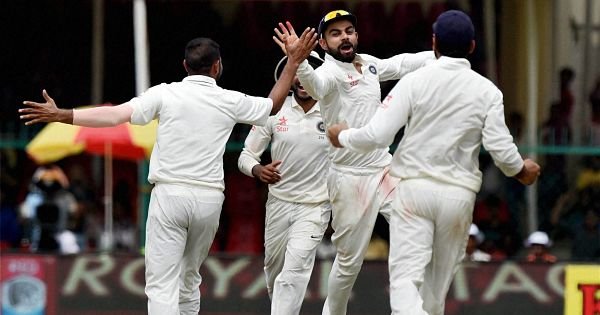 But when it comes to playing the game wearing whites flannels, Bangladesh have not been able to replicate their performances in white ball cricket in which they have been different beasts altogether.
That they have managed to lose a match against New Zealand as recently as last month, after scoring nearly 550 in the first innings, shows that even after 16 years in the five-day circuit, they have not been able to decode the winning formula.
The last time India played Bangladesh in a one-off Test at Fatullah, it was the rain God that came to the rescue of the 'Tigers' as their fans affectionately call them. Worse they don't have a bowler of Mustafizur Rahaman's calibre in the team, someone who knew this ground well enough.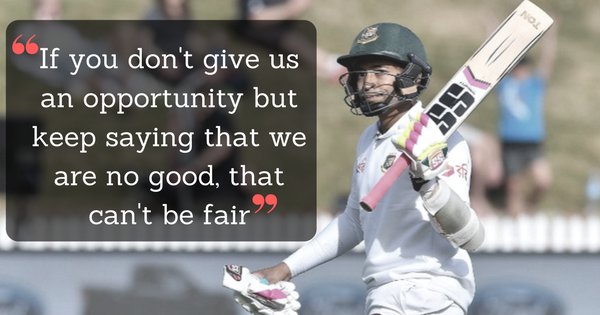 All these statistical nuggets make India runaway favourites, and they would be aiming to close the deal within four days in what could turn out to be a pretty one-sided affair, considering the composition of the teams.
The Indian team does have its share of 'happy problems' as they have a number of players who can walk into the playing XI, but skipper Virat Kohli and coach Anil Kumble will have to tread the tricky path.
Comeback man Abhinav Mukund will have to wait unless something happens to two regular openers.
While the top four batsmen – KL Rahul, Murali Vijay, Cheteshwar Pujara and the captain himself are automatic selections, the tricky part starts post the number four slot.
Having achieved the distinction of being only the second Test triple centurion from India, Karun Nair has earned his stripes, but will have to pave the way for Ajinkya Rahane in the playing XI tomorrow.
Kohli made it clear in the pre-match press conference that Rahane, at whose expense Nair was picked to play the final Test against England after the former suffered an injury, is their preferred choice.
Feature image source: PTI