Kishore Arya is 17. He is the son of a driver. He is the first player from a government school to be picked for India. He is also the first player to get selected for the national side of any age-group from Delhi in more than two decades. And finally, and especially, the first to be picked straight out of an NGO.
Kishore Arya, who has been selected for the Sub-Junior Asia Cup, is already a record-breaker. And a lot of credit for it goes to NGO One Thousand Hockey Legs (OTHL).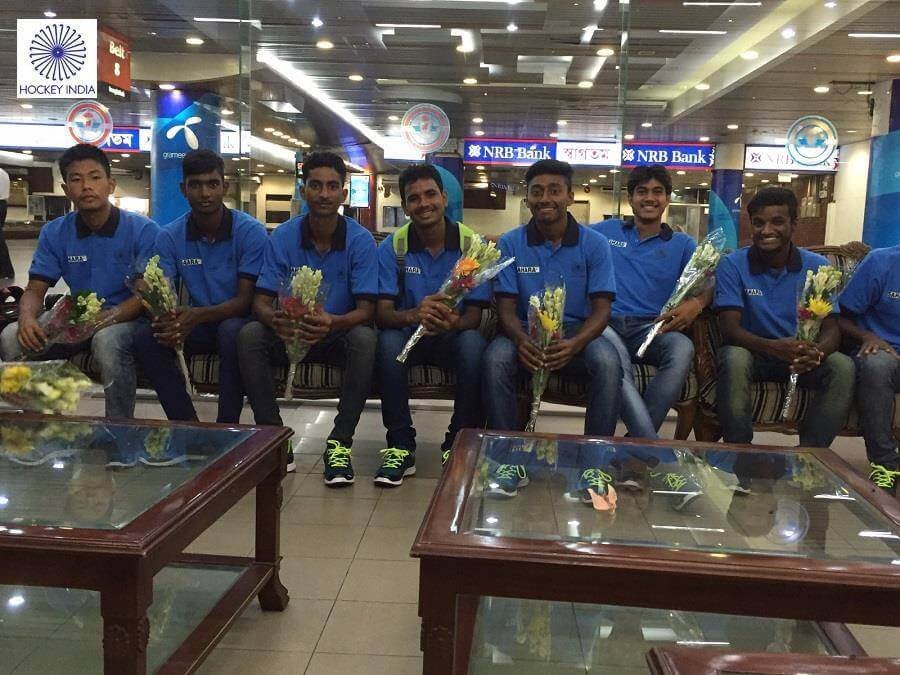 Kishore trained with OTHL in Delhi every weekend for three years, while participating in tournaments organised by them. He eventually made the cut for the Sports Training Centre (STC) in Patiala during a trial and then moved on to the National Hockey Academy.
It is with this jump to full-time hockey that Kishore started developing his physique and fitness. So much so that he couldn't be left out of the national side.
It is a phenomenal story of a boy, which in OTHL's words, is described as "rise from joyous kid roaming on the public park to part of national team".
The left half is now in Bangladesh with the Indian side – where they've won a game and lost another in the U18 Asia Cup, making it to the knockouts. They next take on Pakistan on 29 September.
Feature image source: OTHL's Facebook