Correction: An earlier version of this article incorrectly stated that PV Sindhu was the first Indian to win an Olympic medal for badminton. Saina Nehwal achieved that feat. This version has been updated.
Being a woman, being a woman athlete, being a woman athlete who plays unconventional sports. None of those things is easy in a society like ours- so the combination, well, is as challenging as it can get.
However, there are few things that constant hard work and support can't make you achieve and athletes like Sania Mirza, Saina Nehwal and PV Sindhu are examples of that.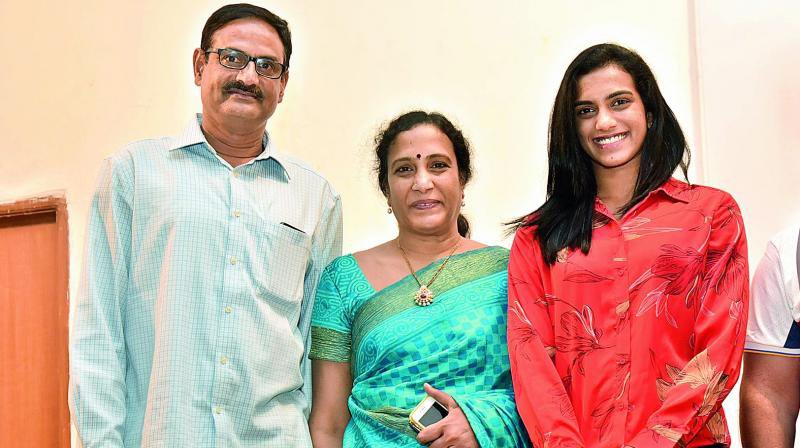 Their own dedication and support from parents – especially their fathers – is stuff they make movies about. Understandably some of those movies are in the pipeline.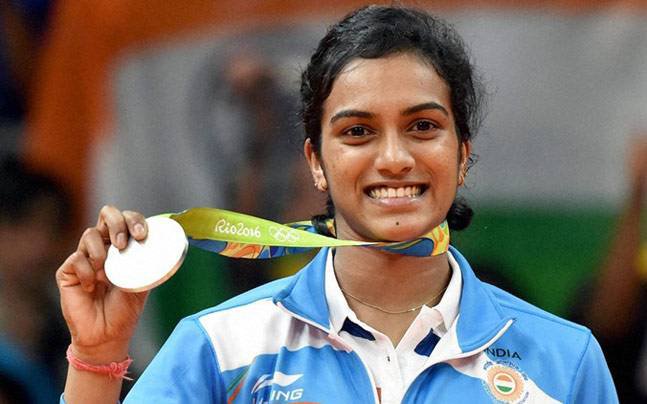 To think that she achieved that at such a young age, still gives me goosebumps; and of course it wasn't easy either. However, she always had the support of her father PV Ramana and that gave her the conviction that she can get whatever she sets her eyes on.
A volleyball payer who was a part of the national team that won bronze at at 1986 Seoul Asian Games, it was Ramana who taught her to be aggressive. Usually very soft spoken, it is tough to imagine Sindhu being aggressive but you have to see her game to believe it.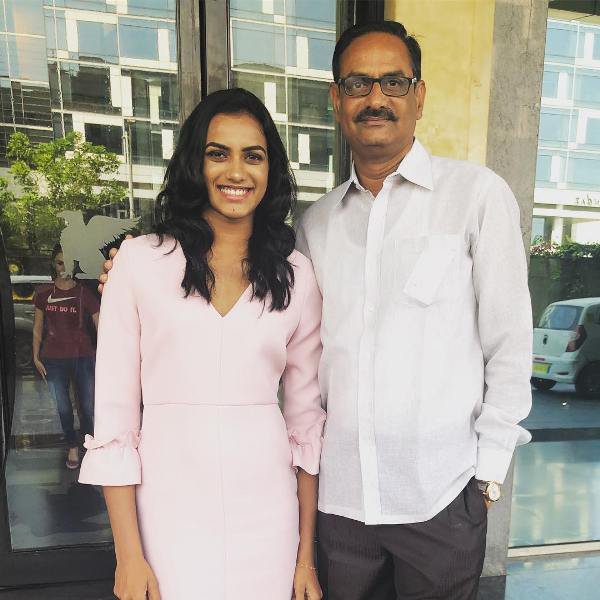 From helping her with the practice to making sure she trains after that, Ramana has always been  strict with her – but the results are for everyone to see.
And as she becomes the World Champion, he has only one thing to say – 'I knew it'.
I always believed that she would conquer the world. Today, she made me very proud. I had tears in my eyes. She missed the gold very narrowly twice but today she was on top from the first point.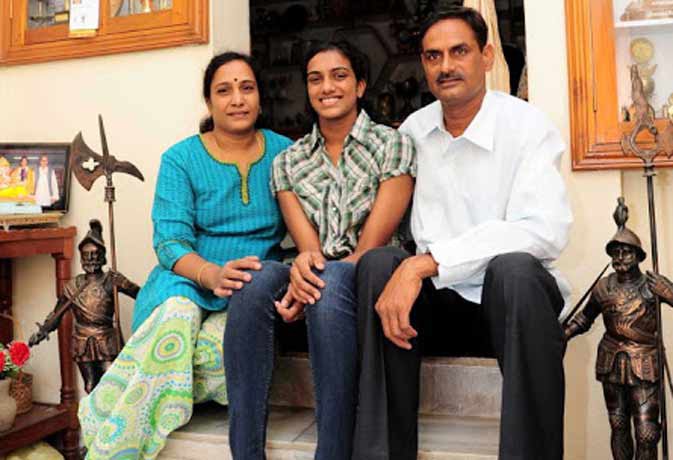 During one of the interviews after Sindhu's Olympic silver medal win, JBS Vidyadhar, a former India doubles player, elaborated on the struggles and hard work that went into making Sindhu a world class player.
Waking up every day at 3 AM and taking Sindhu for training close to 12 years is not a joke. From Marredpally her father used to drop and pick her up from Gopichand's Academy at Gachibowli, driving 60-kilometer twice a day.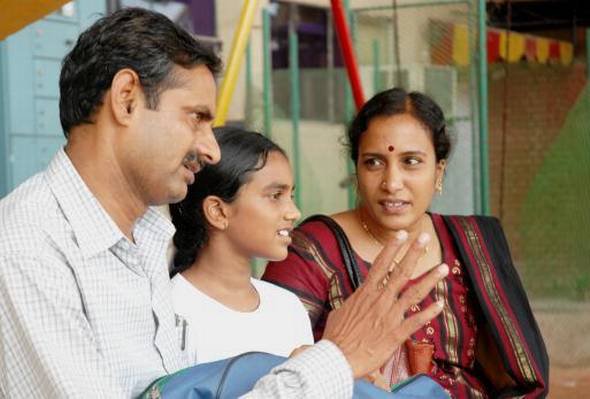 He would massage her feet when she would get tired from all the practice and would go wherever she went, something told by A. Chowdary, Joint Secretary, Badminton Association of India. He also mentioned her mother's sacrifices to see her daughter excel in her chosen sport.
When everybody was fast asleep they woke up for a cause. Ramana gave up everything for Sindhu. He used to follow his daughter like a shadow whereever she went to play. He was seen in Nellore, Ravulapalem, Bhimavaram, Chirala and Vijayawada during the State tournaments and national events. Ramana's wife Vijayalakshmi sought voluntary retirement from the Railways to take care of her daughter's career.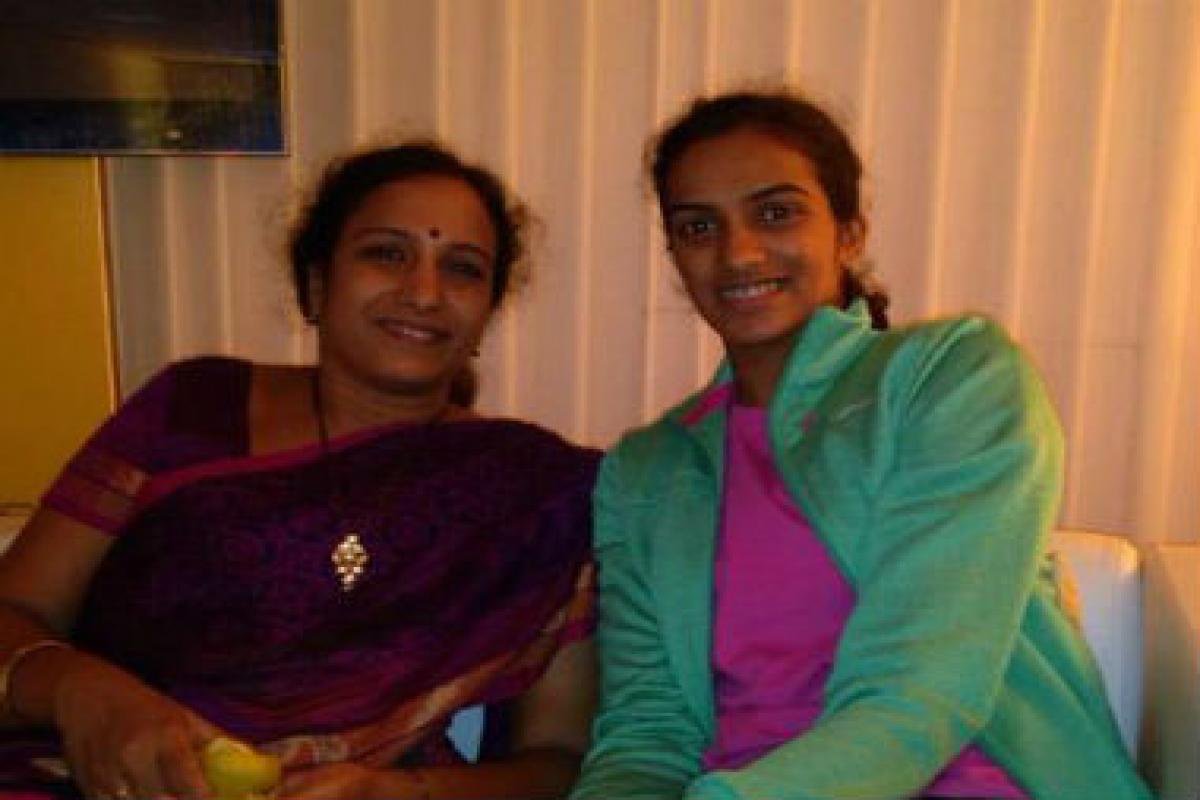 If today Sindhu is standing on top of the world, it is because of her parents who made her life, theirs. 
You can say her career was all that they lived for and it is only heartwarming that she won the World Championships on her mother's birthday.
I dedicate this medal to my mother. It's her birthday today.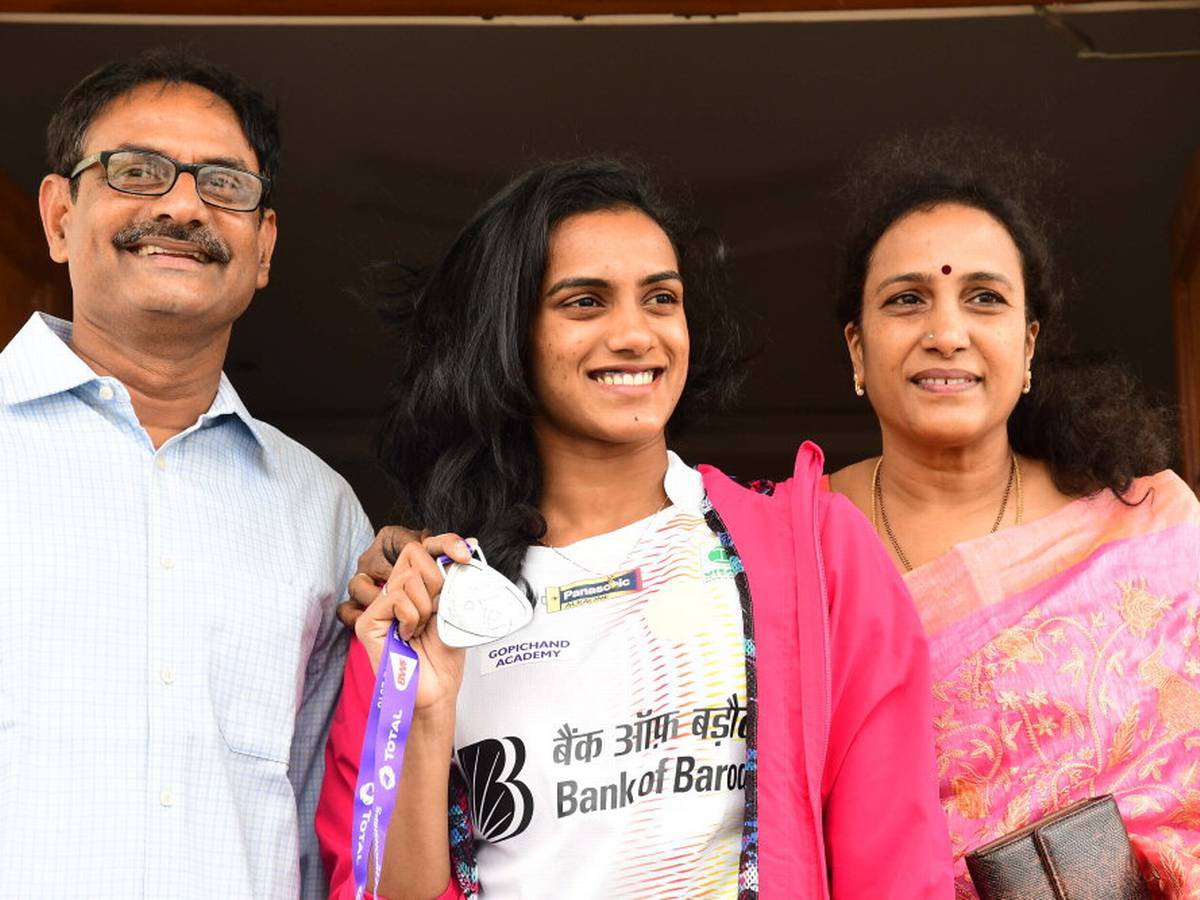 There is a lot left for PV Sindhu to achieve and we have no doubt in our hearts and heads that she will do all of it. However, as we celebrate her, let us also celebrate her parents who gave India a gem like her. More power to people like them. 
Stay updated on all sports news at ScoopWhoop.com.