Manchester City manager Pep Guardiola gave a tetchy interview following his team's 2-1 Premier League win over Burnley on Monday, later saying that he was nearing the end of his coaching career.
City overcame the first-half dismissal of Fernandinho to prevail through goals from Gael Clichy and substitute Sergio Aguero, but Guardiola seemed less than impressed.
In an NBC interview, he made a stunning revelation:
"I will be at Manchester for the next three seasons, maybe more, but I am arriving at the end of my coaching career, of this I am sure. I will not be on the bench until I am 60 or 65 years old. I feel that the process of my goodbye has already started."
The news will come as a bit of a shocker to City fans who expect a long era under Guardiola, as he added that it could be one of his last teams.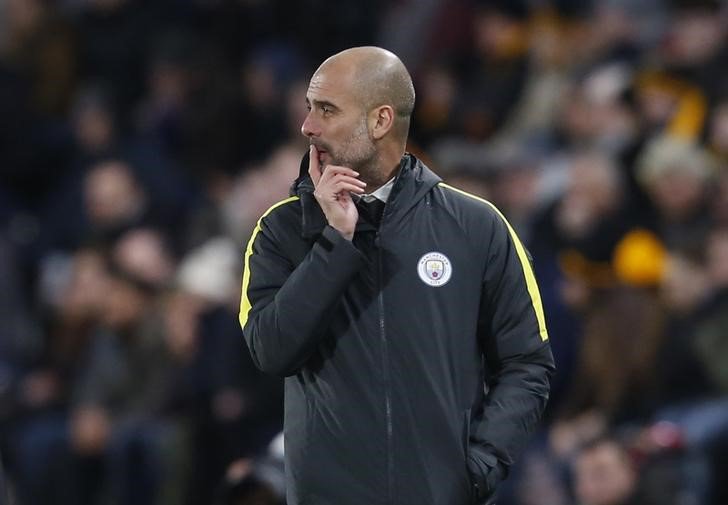 Then he snapped at the reporter when asked why he might retire: "Because I decide so."
Asked for his thoughts on Fernandinho's dismissal — for a two-footed foul on Johann Berg Gudmundsson — Guardiola responded: "You are the journalist, not me. Ask the referee."
When it was put to him that Fernandinho might have a disciplinary problem, Guardiola said: "I have to understand the rules here in England. I know you're a specialist, but I have to understand it."
Guardiola also felt Burnley's goal, a scrappy 70th-minute effort from Ben Mee, should have been disallowed for a foul on City goalkeeper Claudio Bravo.
"All around the world, it's a fault (foul) on the goalkeeper in the box," he said. "Not here. I have to understand that. It's a fault on Claudio Bravo."
Told that he did not look too happy, Guardiola forced another smile and said: "More than you believe. I'm so happy, believe me. Happy New Year."
City's win provisionally took them up to third place in the league table, seven points below leaders Chelsea.
Feature image source: Reuters