As a goalkeeper, you need to have some serious amount of talent to be able to outfox two of the best players in the world, Cristiano Ronaldo and Lionel Messi. 
Their moves are so deceptive and so quick that in a blink of an eye, the ball is already dancing inside the goalpost.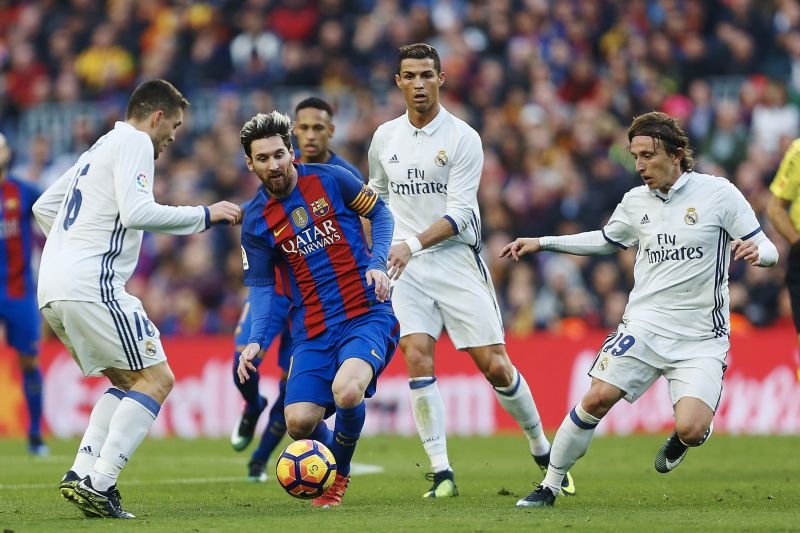 Keeping that in mind, Iceland's goalkeeper Hannes Thór Halldórsson has done more than a decent job for his country. 
For those who are totally off the grid, Halldórsson has been making headlines for stopping Lionel Messi's game-deciding penalty kick in the group match between Iceland and Argentina in the ongoing FIFA World Cup.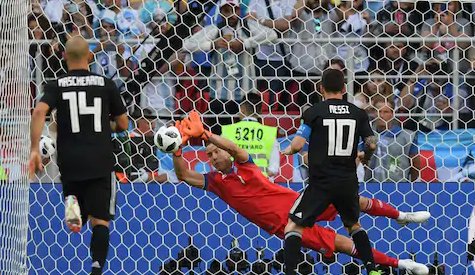 Missing this penalty will haunt Messi for a very long time but he is joined by his biggest 'rival' Ronaldo in the list of people who have been given a tough time by Halldórsson.
Journalist Ryan O' Hanlon recently posted this tweet, making it clear that even Ronaldo was unable to score against Iceland during the Euro 2016, thanks to the goalkeeper.
In 2016, Iceland tied Portugal, 1-1. Ronaldo took 10 shots, no goals.In 2018, Iceland tied Argentina, 1-1. Messi took 11 shots, no goals.Iceland vs. Ronaldo and Messi: 21 shots conceded, no goals.

— Ryan O'Hanlon (@rwohan) June 16, 2018
So what makes Halldórsson so special?
As an aspiring footballer, Halldórsson neither got world-class training facilities nor a good coach.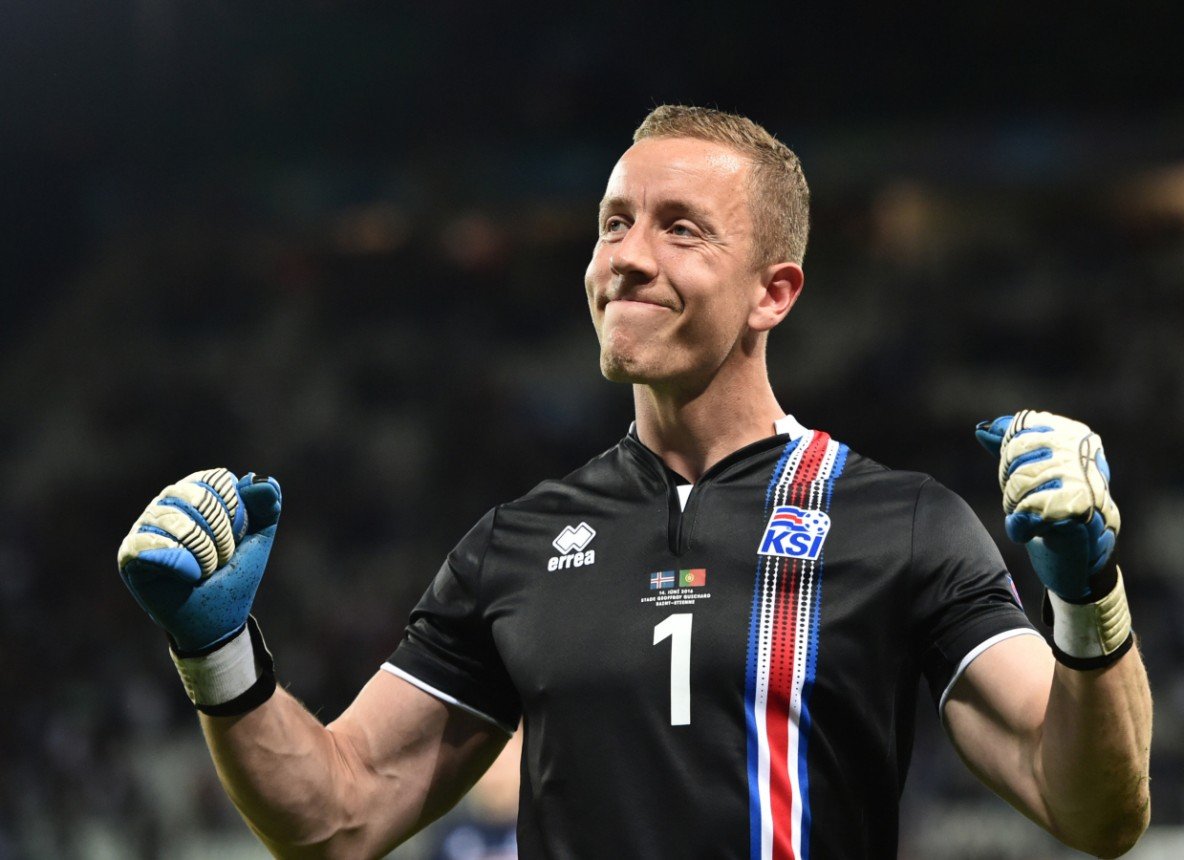 So, he would go to the field each day and play both, as a striker and a goalkeeper. He'd kick the ball against a wall and try to catch it as it came flying back.
Around this time, he also developed a passion for direction.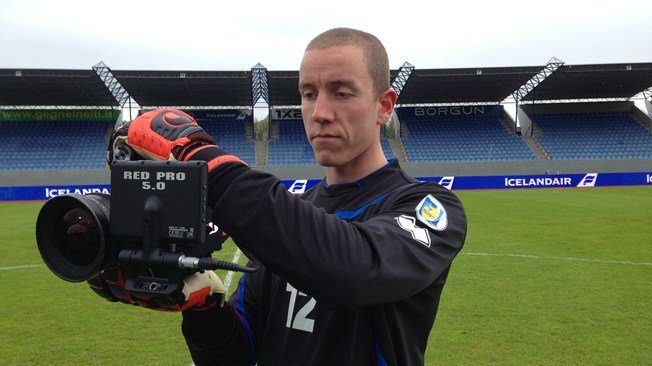 By the time he turned 20, things had become much worse on the football front as he was turned down by a local third division team. 
It was then that he thought about quitting football once and for all because working as a film director seemed to be a more lucrative career option.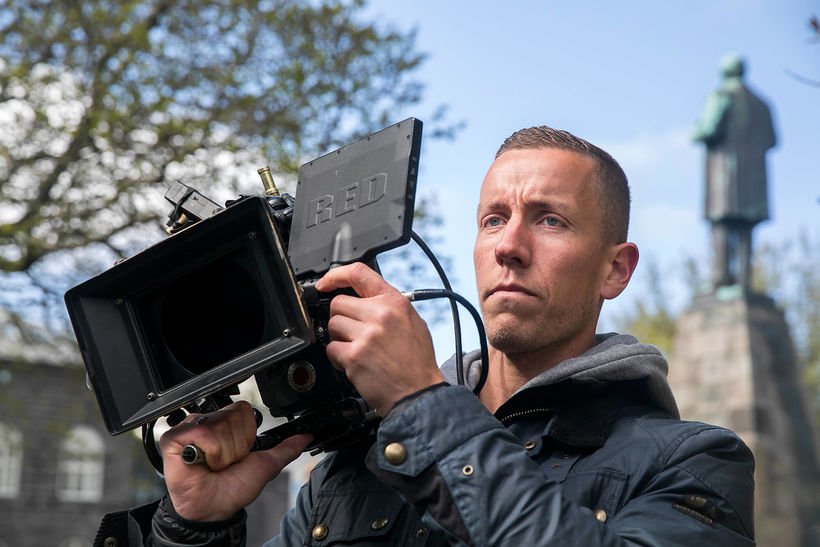 But life had a different plan in store for him.
During one of their conversations, Halldórsson's father told him not to give up on his dream of becoming a goalkeeper for his national side, and achieve 'something ridiculous'.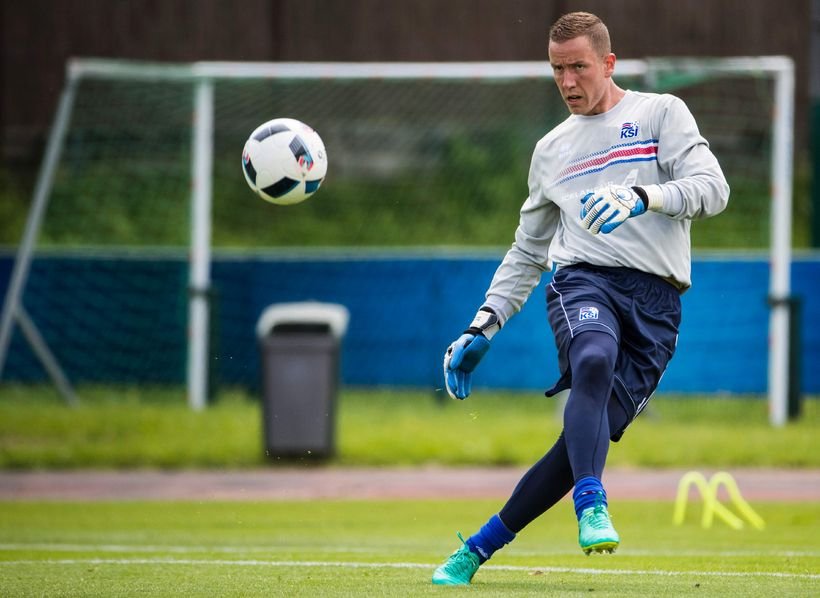 We don't know what exactly his father meant by that, but guiding Iceland to a draw in a World Cup match against one of the best sides on the planet, is definitely 'ridiculous'.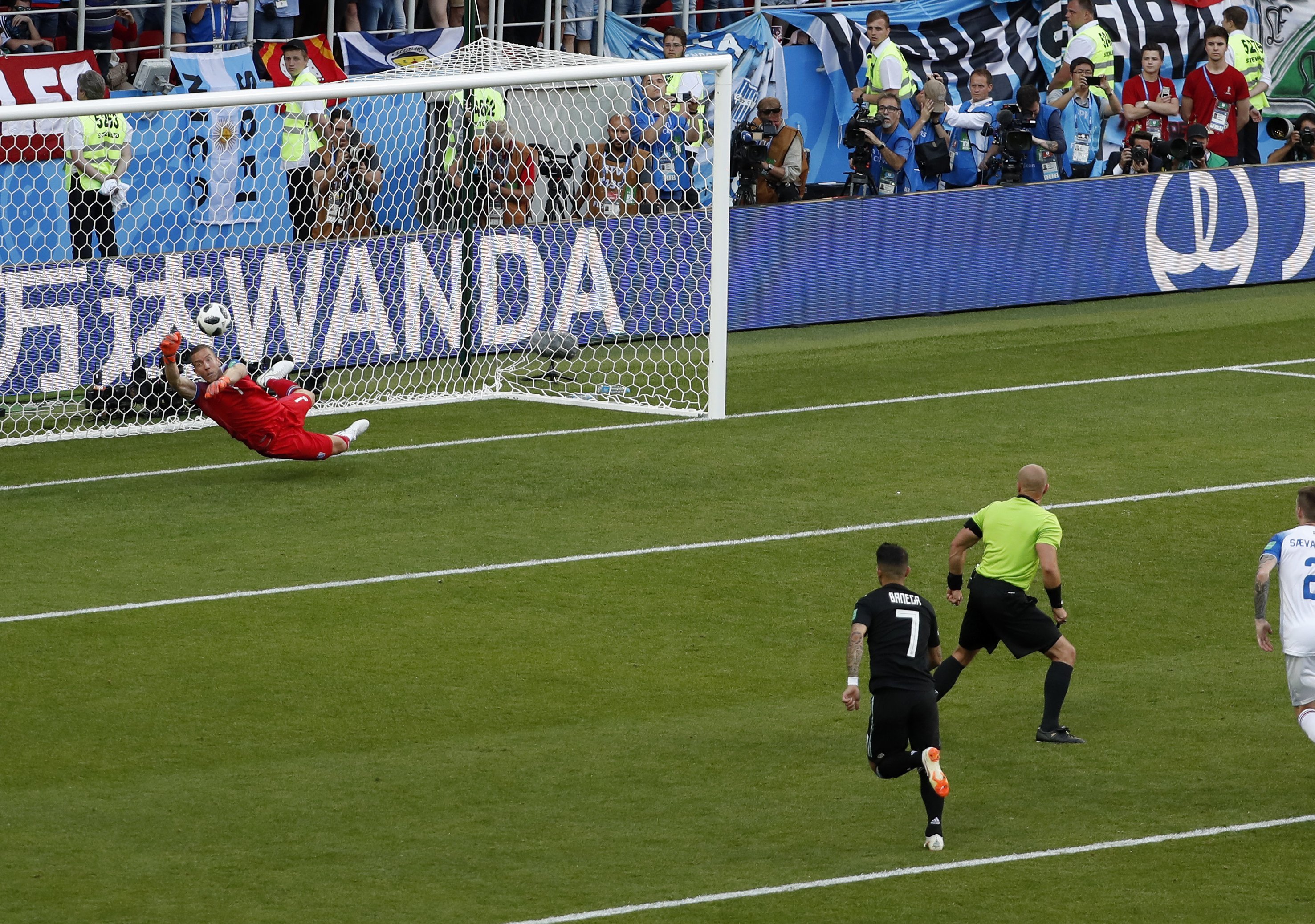 And for that reason alone, people are going to talk about the match, long after the World Cup is over.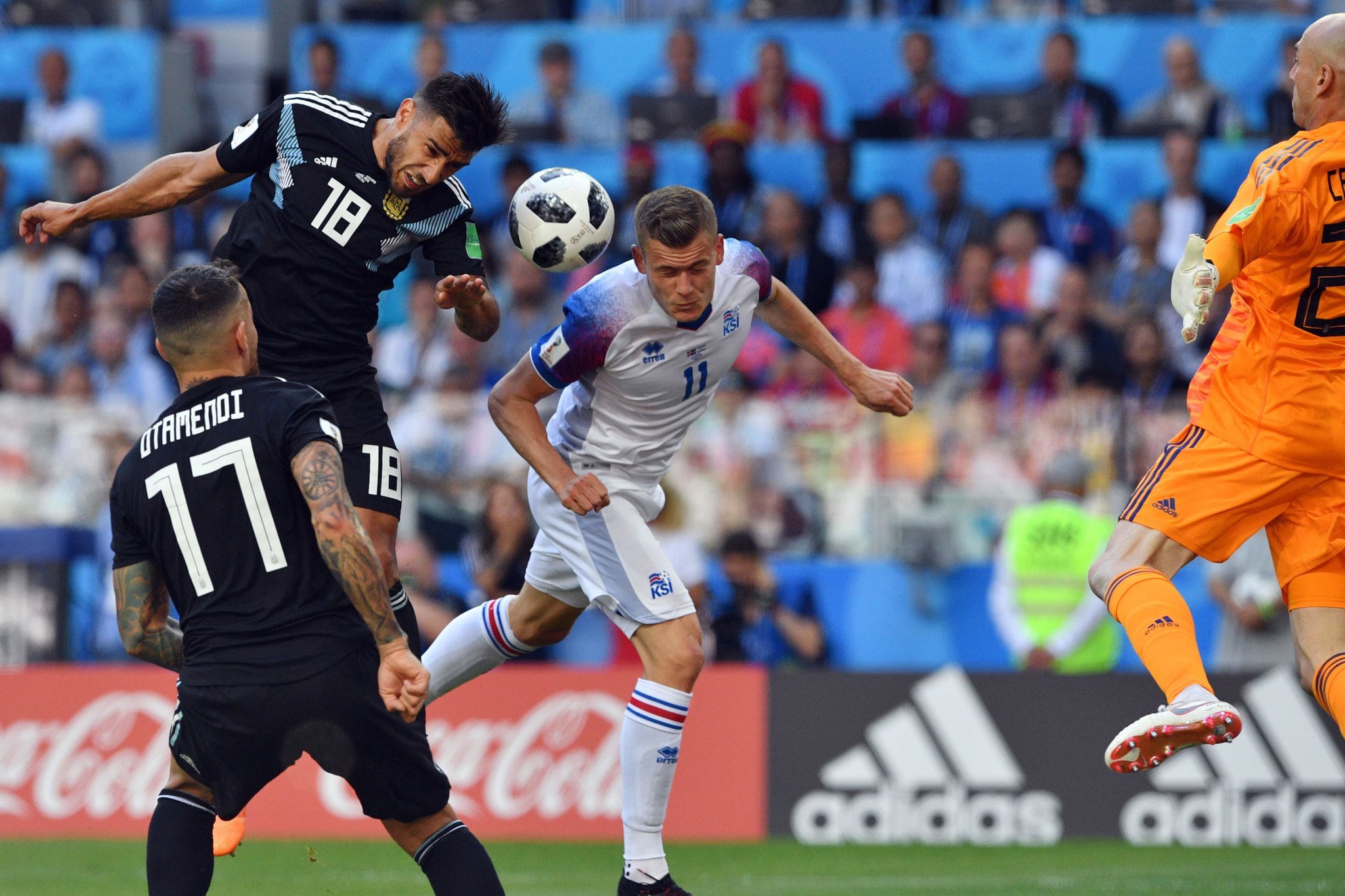 The score was 1-1 and a penalty was given in Argentina's favour. 
Lionel Messi, 'the star' was standing against a filmmaker-turned-footballer, and at that point if you would have asked me to bet all my life savings on Messi, I would have.
There was no way he could have missed the goal.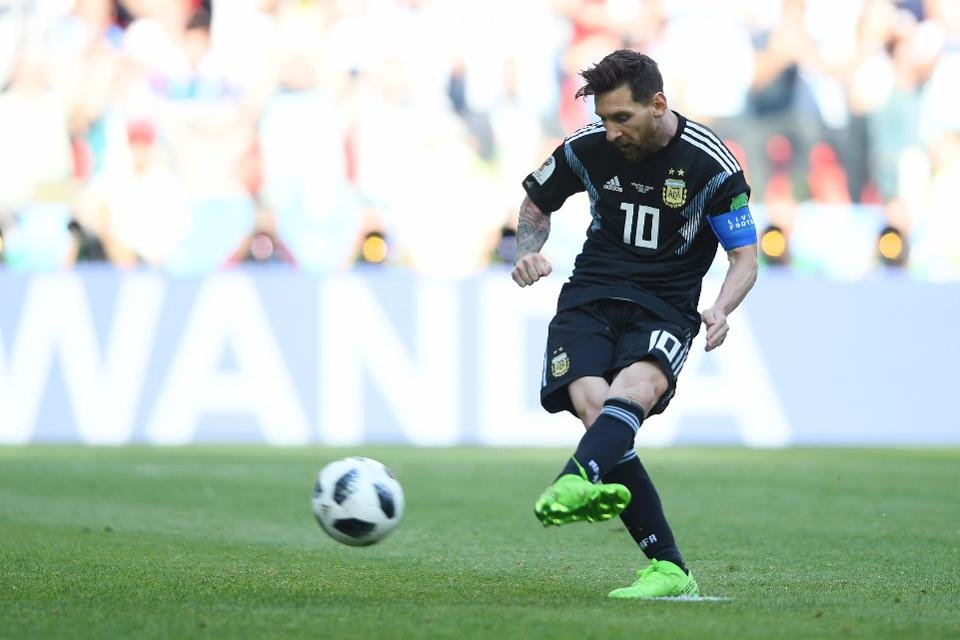 Except that he did. 
The goal was denied by Halldórsson, who I think will only fully realize the implications of his save, much later.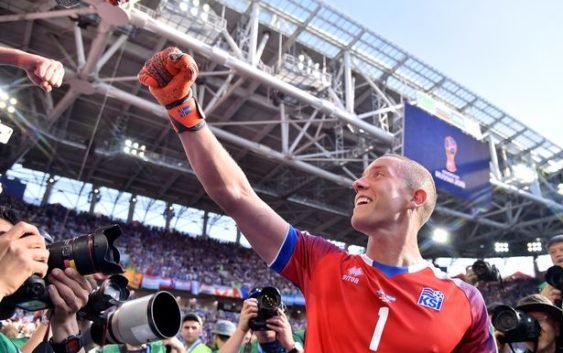 It's strange to know that this guy has a profile on both, FIFA World Cup's official website and IMDB.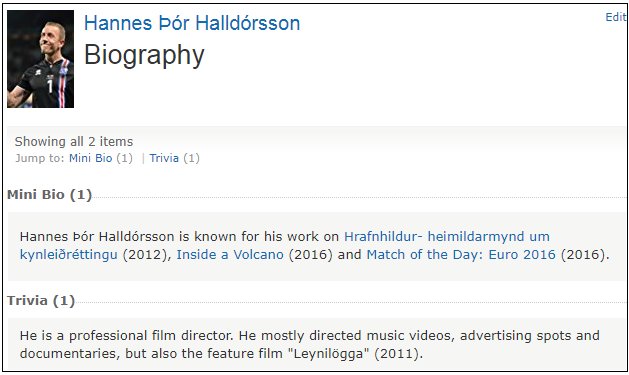 In a nation so small, it is common for professional athletes to be doing other part-time jobs, and for Halldórsson it was making films and videos.
He started working as a director in high school and made music videos for the girl band Nylon. He did not charge anything for it.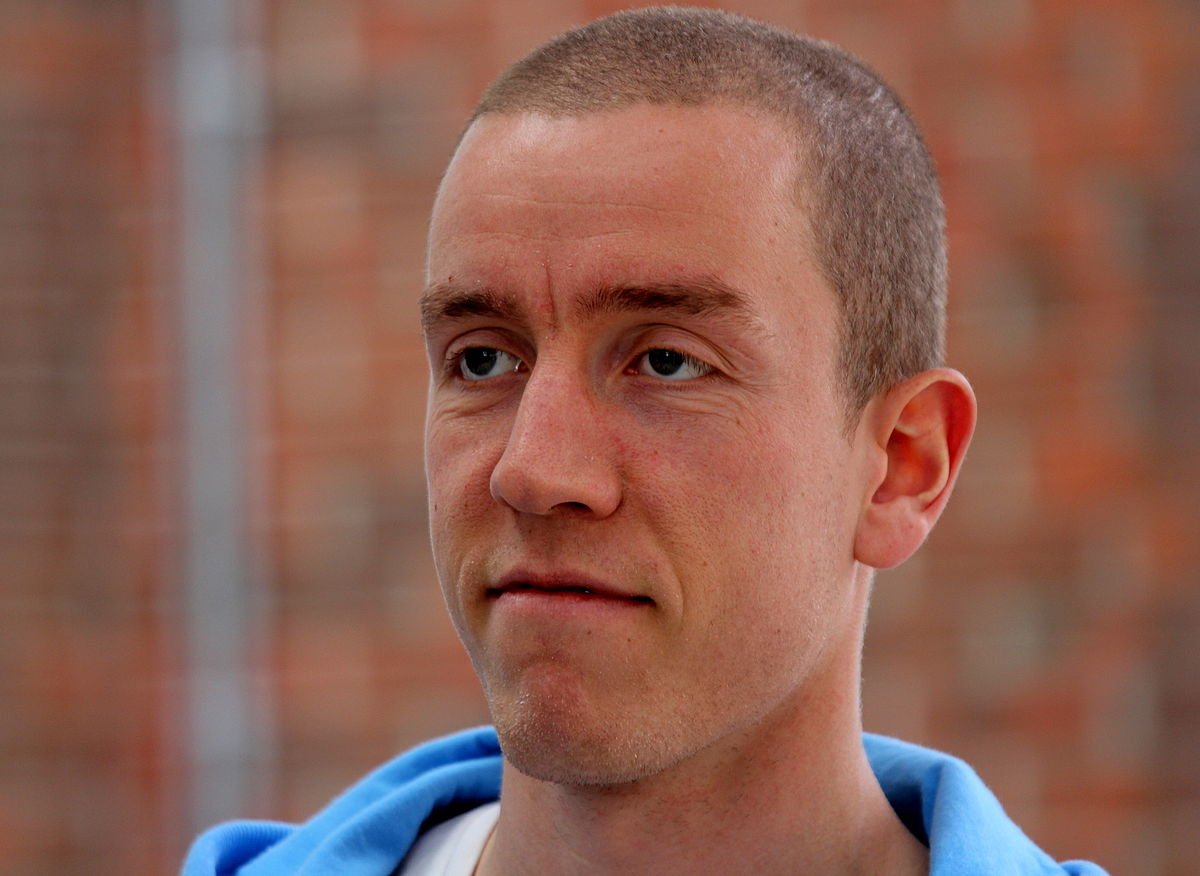 Since then, he has directed many more award-winning advertisements and television shows (which includes Iceland's Eurovision video in 2012), while playing for the national side.
He has also directed the new World Cup themed Coca-Cola advertisement, and has given an artistic twist to Iceland's iconic Skol chant. 
So now, when the people of Iceland talk about Halldórsson's saves during the breaks, they will also be watching an ad directed by him. 
How cool is that!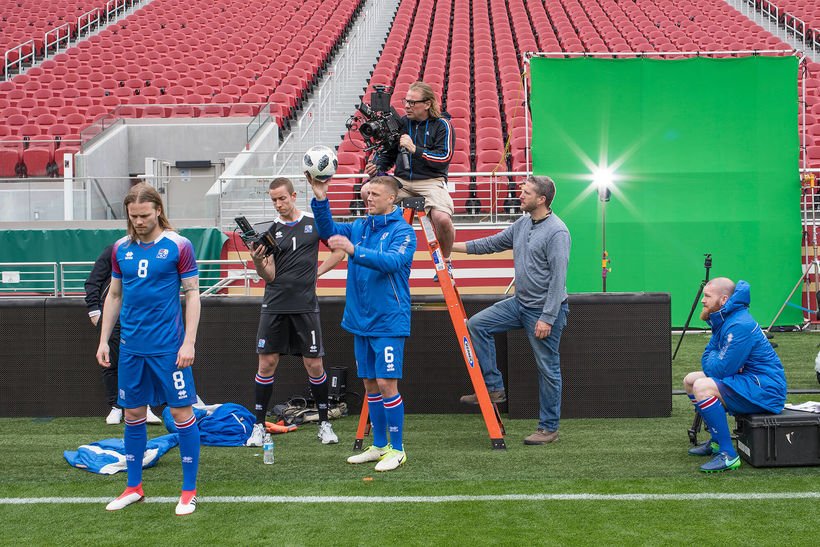 The child who trained himself as a goalkeeper by playing alone in the playground would be very proud, today. 
The child who worked for free as a director would be very happy.
And the fact that these two children are the same, leaves us fans both inspired and emotional.