Sports make headlines with scorelines. There are always winners and losers after a match. However, sometimes a small gesture by one of the sportsmen gets the crowd on its feet. Sometimes, it is not just about winning and losing, sometimes it is about compassion for your opponent. Showing respect and appreciation for a fantastic performance.
Here are a few instances when a few men and women became true ambassadors of the sportsman spirit:
1. Nadal consoling Federer after Australian Open finals, 2009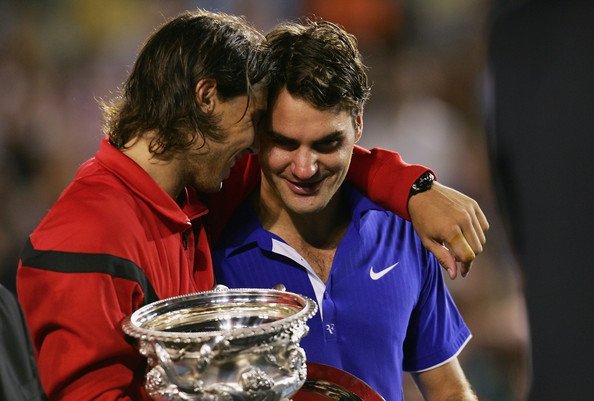 Rafael Nadal beat Roger Federer in an epic 5-set finish at Melbourne Park. Federer couldn't hold back his tears and choked during his runner-up speech. Rafa did the kindest thing by going up to Roger, putting an arm around his shoulder and consoles him. He also had kind words to spare during his speech which began with "Sorry about today, Roger…."
Watch his speech here:
2. Meghan Vogel helps injured fellow athlete get over the line.
1600m champion Meghan Vogel was competing in the 3200m state championship with junior Arden McMath. Just a few metres prior to the finish line, McMath cramped up in her thigh and had difficulty standing let alone running. Vogel who was behind her for the better part of the race refused to over-take her injured opponent. Instead she offered to help her opponent over the line, and did. Now that's a champion's spirit!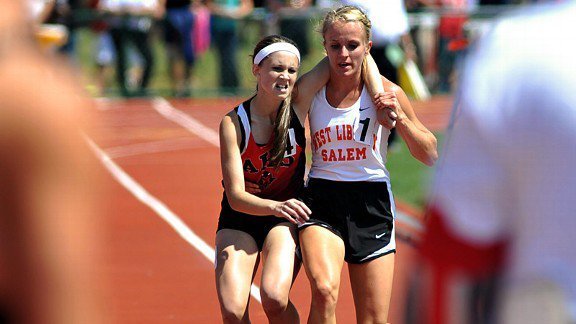 3. Seventh grader fulfills the wish of a boy with Cerebral Palsy with a wrestling match.
In a grand gesture of goodness, a seventh grader participated in a match with a patient of Cerebral Palsy. Not only that, he helped the boy lock him by the neck and tapped himself out. The audience couldn't help but cheer both the boys.
4. Iker Casillas begs Referee to blow the whistle out of respect for opponents, Italy.
In the Euro 2012 final, Spain was 4-0 up against Italy. With 2 goals coming after the 80th minute Spanish goalie Iker Casillas went up to the referee and asked him to show respect to Italy and blow the whistle. Italy needn't endure the misery of that evening any longer. The Ref agreed and blew his whistle.
5. Pete Goss – The life saving champion!
A month and half i nto the round-the-world Vendee Globe yacht race, British sailor Pete Goss got a mayday notification from his French competitor Raphael Dinelli, after the Frenchman's yacht was wrecked in a storm. Goss, who was ahead in the race, turned around and weathered the storm to save Dinelli. Goss was awarded the highest civilian honor by the French Govt.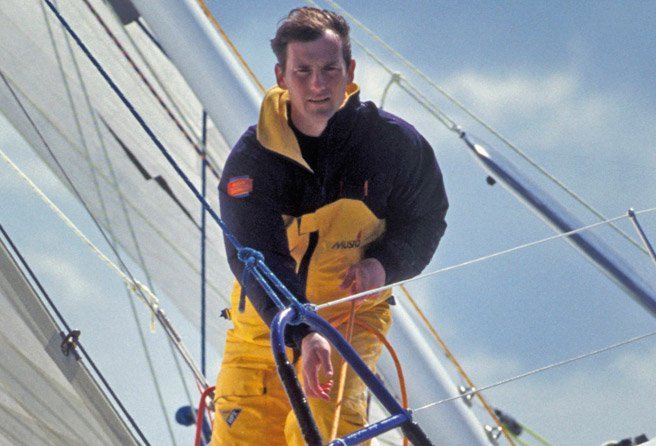 6. Steyn and Gayle bowing down to the sheer genius of AB Devilliers.
Steyn, considered by some as the greatest bowler in the history of Cricket, was humbled by AB DeVilliers. In an IPL match, DeVilliers smashed Steyn for 23 runs in an over, which eventually proved to be a match winning effort. Steyn  just stood there awestruck and even let out  a smile at his national teammate's brilliance.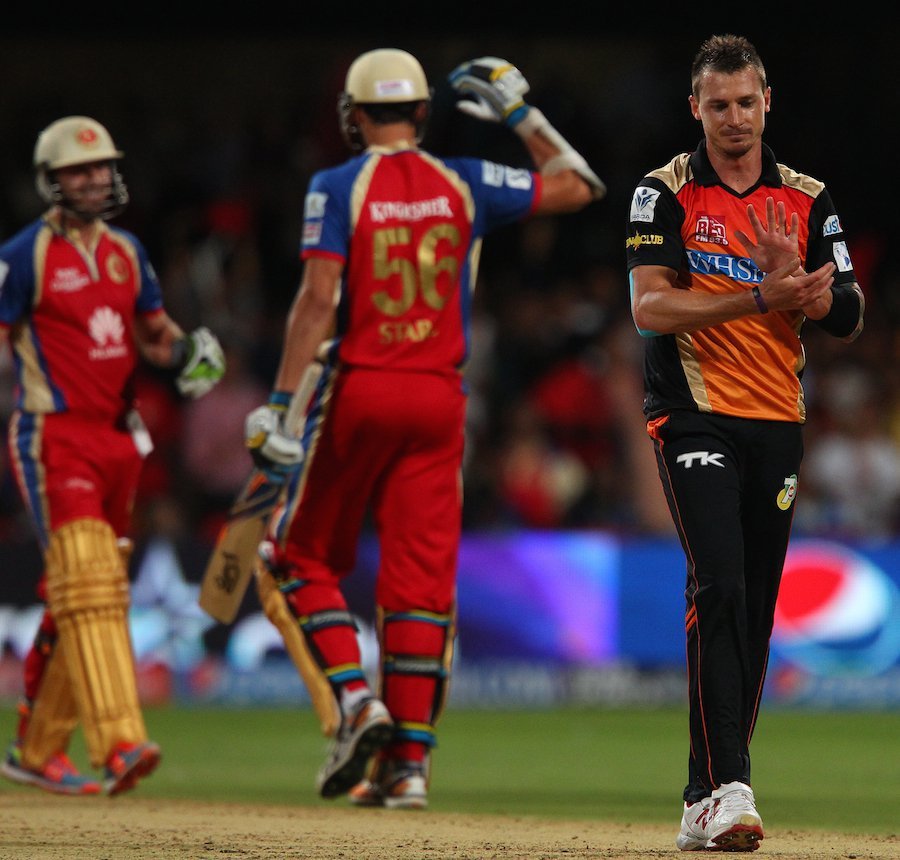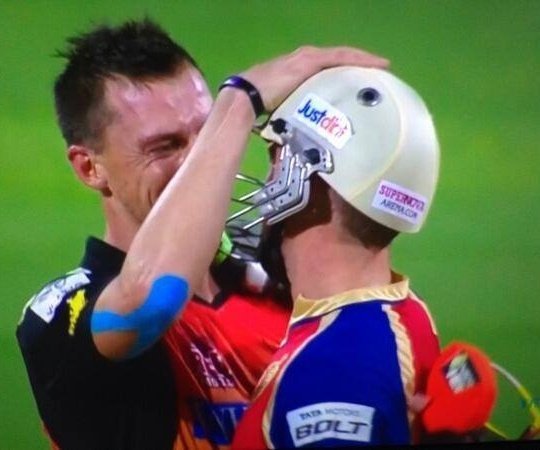 Chris Gayle nicknamed Gayle Storm for his explosive batting, did something similar. After DeVilliers smashed the West Indian bowling to reach a 31-ball hundred, eventually scoring 149 of 44 balls. When AB got out, Gayle saw him off with a pat on the back and a bow!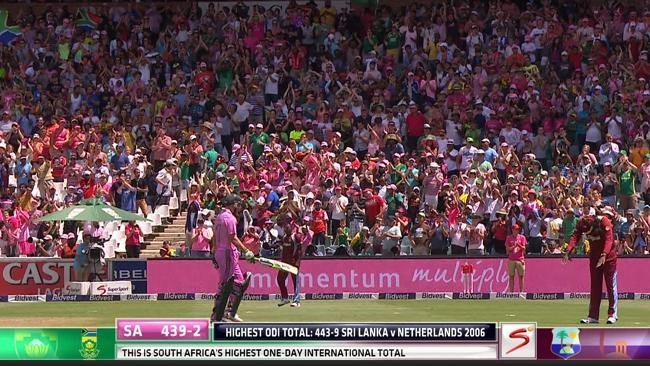 7. AS Roma honor fans by wearing T-shirts of fans who passed away in a car crash.
Stefano and Cristiano were a father-son duo also huge fans of  AS Roma FC. On their way home after Roma FC and Bayern Munich, the duo was killed in a car crash.
The players at Roma FC did the unthinkable, when they walked out in their next match wearing t-shirts with a picture of the father-son duo.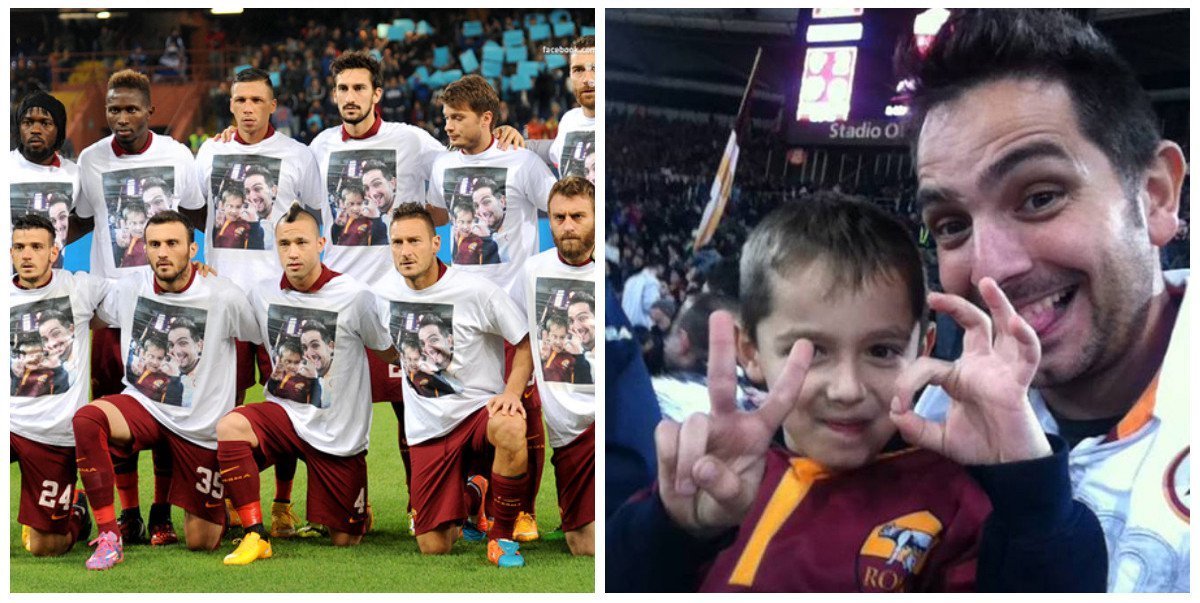 8. Rowers choose rival's capsized boat over medal.
High school rowers, J ames Konopka and Nick Mead were well on their way to securing a medal finish when one of their competing boats capsized. Given the cold water of Philadelphia, the rowers made a spot decision to give up their podium finish in favor of rescuing their rivals. And they finished the race afterwards to loud rounds of applause. How cool is that?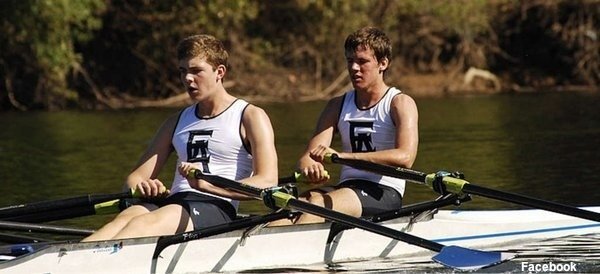 9. Gilchrist walks off in WC semi-final.
Wicket-keeper and limited overs legend, Adam Gilchrist turned the tables on the 'Aussie etiquette' of sport when he walked, after getting caught by Sangakkara off Aravinda D'Silva in the 2003 WC semi-final. Skipper Ricky Ponting wasn't very impressed by this sporting gesture.
10. The Legend of Luz Long, Jesse Owens and the 1936 Summer Olympics…
German Long-Jump legend Luz Long was Hitler's biggest hope to flex his Nazi muscles at the 1936 Summer Olympics. Long set a new Olympic record with his first jump, while American hope Jesse Owens was in a deep hole by faulting in the first two attempts of a jump. Long ran up to him, helped Owens mark his run up and as it turned out Owens broke Long's record and beat him. Did I also mention Long was the first to congratulate Owens? Good guys these.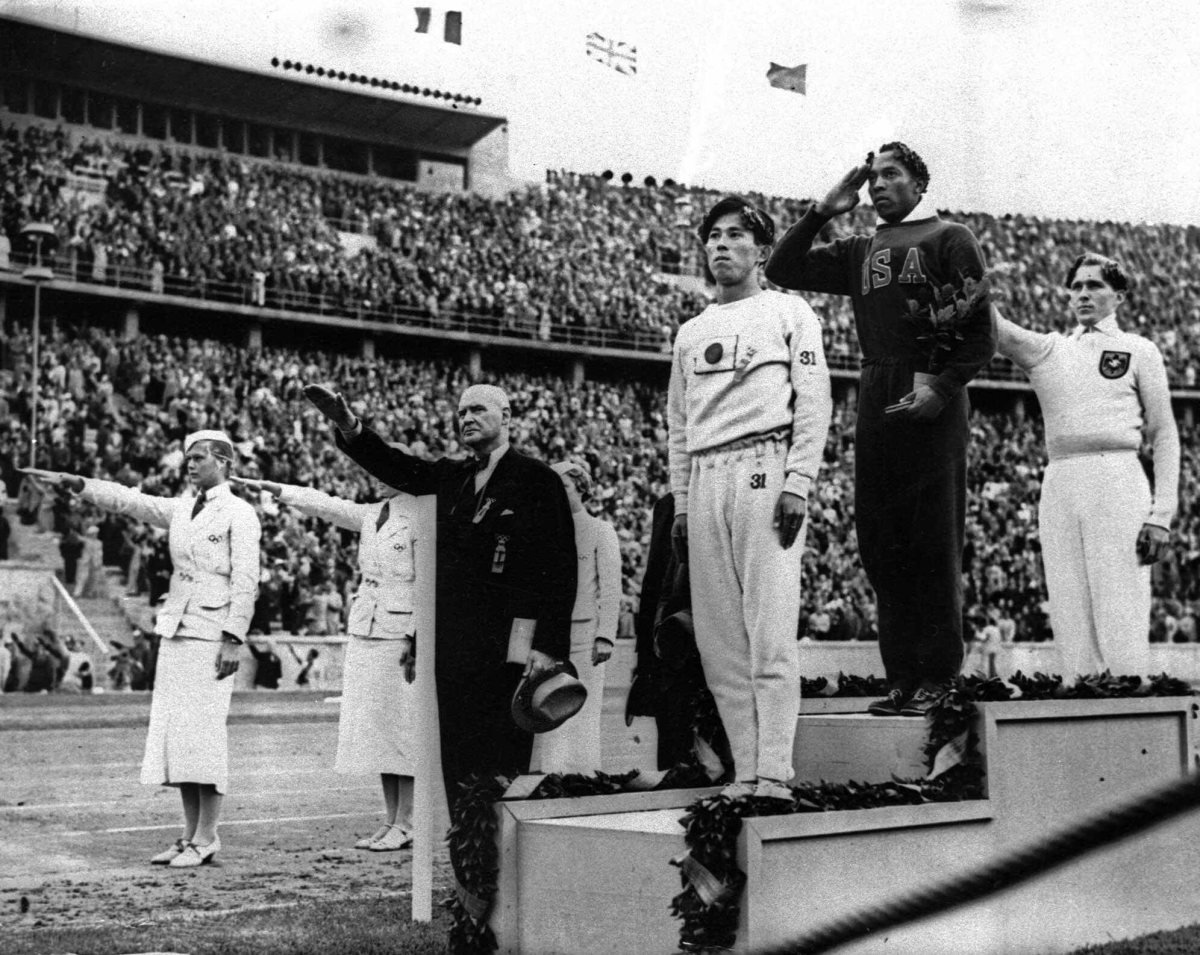 11. "That moment was probably tougher for you, than happier for me…"
Roddick quizzed Federer about the silent locker-room celebrations after the longest Wimbledon final in 2009, which Federer won 16-14 in the fifth set and overtook Sampras' record of 14 Grand Slams. Federer said it was important to respect your fellow athletes, accept the fact that loss is harder and it was nothing extraordinary that he did.
12. Sao Paulo FC honor Ayrton Senna on his 20th death anniversary.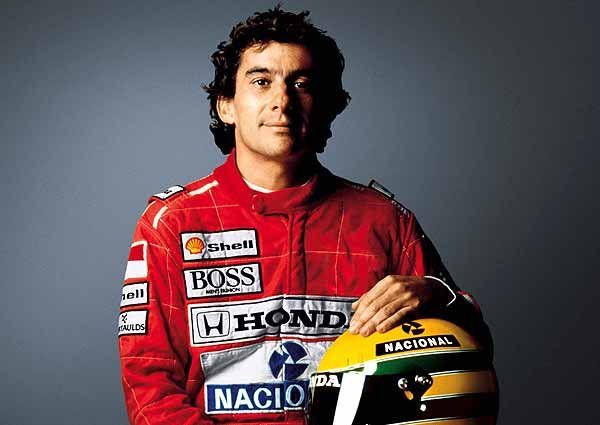 Ayrton Senna – considered by many as the greatest ever to have driven on the F1 circuit, died in an unfortunate crash in 1994 in the San Marino GP. He was something of an icon in his home country Brazil and city Sao Paulo. The local football club decided to pay their respects to Senna on his 20th death anniversary when they came out with helmets. Senna was known for the various helmets he used to wear in the different races.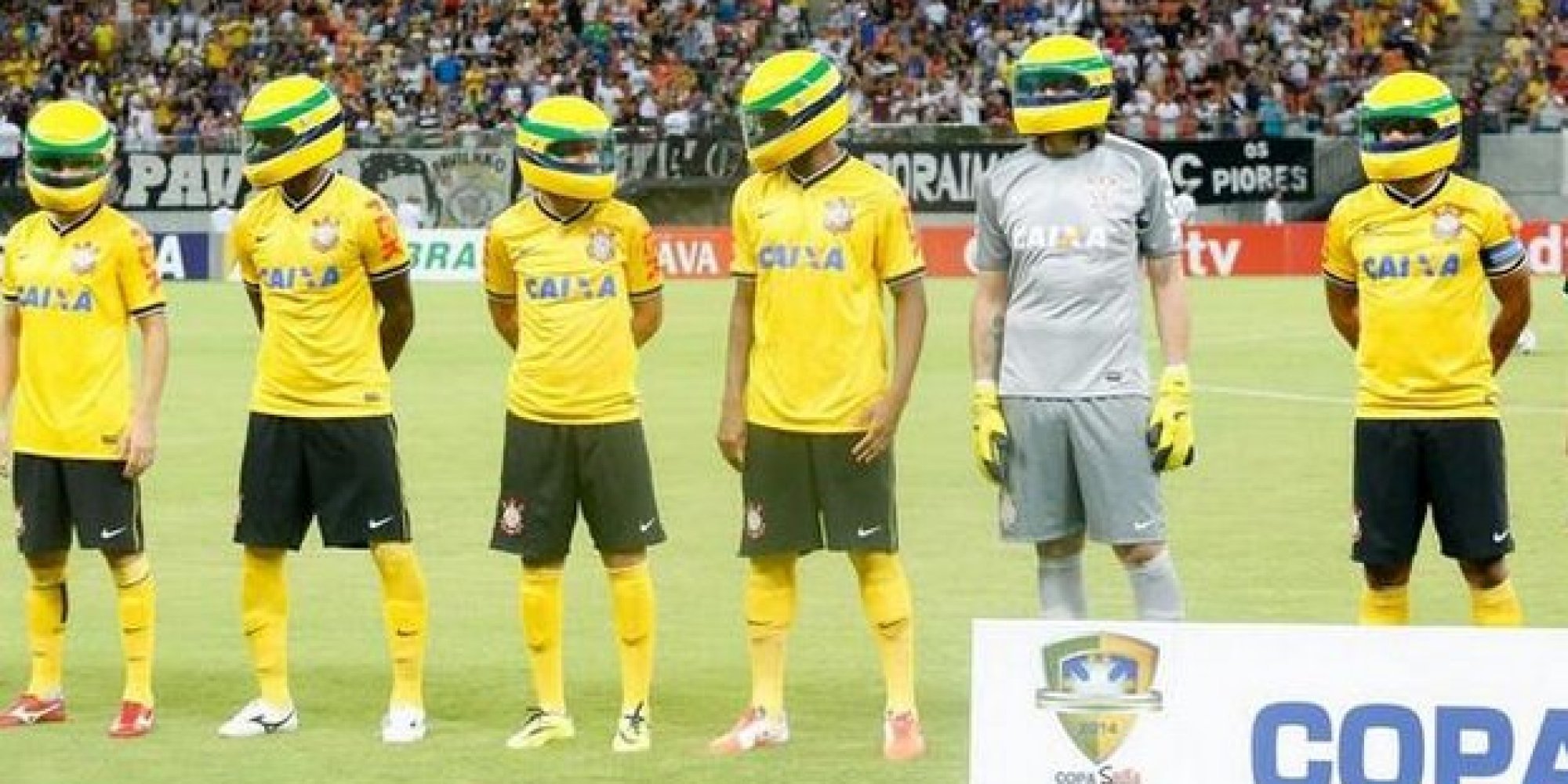 13. When Ian Bell was called back by Dravid during the Test Match at Trent Bridge, 2011.
Ian Bell might have mis-understood the Umpire's signal for Tea, when he was running off to the pavilion. No declaration was made though and the Indians could have run him out for being out of his crease. Technically, it would've been out but Mr Rahul 'Nice Guy' Dravid thought it 'didn't feel right' which is why they decided to call him back.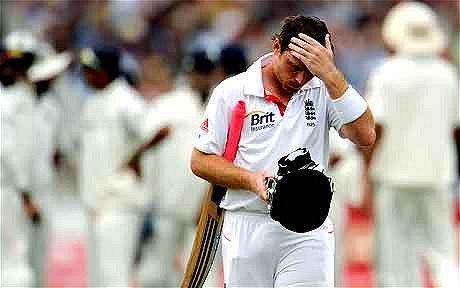 14. Paul Di Canio refuses to shoot into an empty goal post, after keeper was injured.
Known for his mercurial temperament, West Ham's Paul Di Canio surprised everyone by not shooting into an empty goal post after Everton's goal keeper injured himself. He handled the ball and went to check in on the rival goalie. He said it was good to be competitive, but it was even more important that the game not go on at the expense of the well being of the players involved.
15. Manchester United's Munich crash, 1958.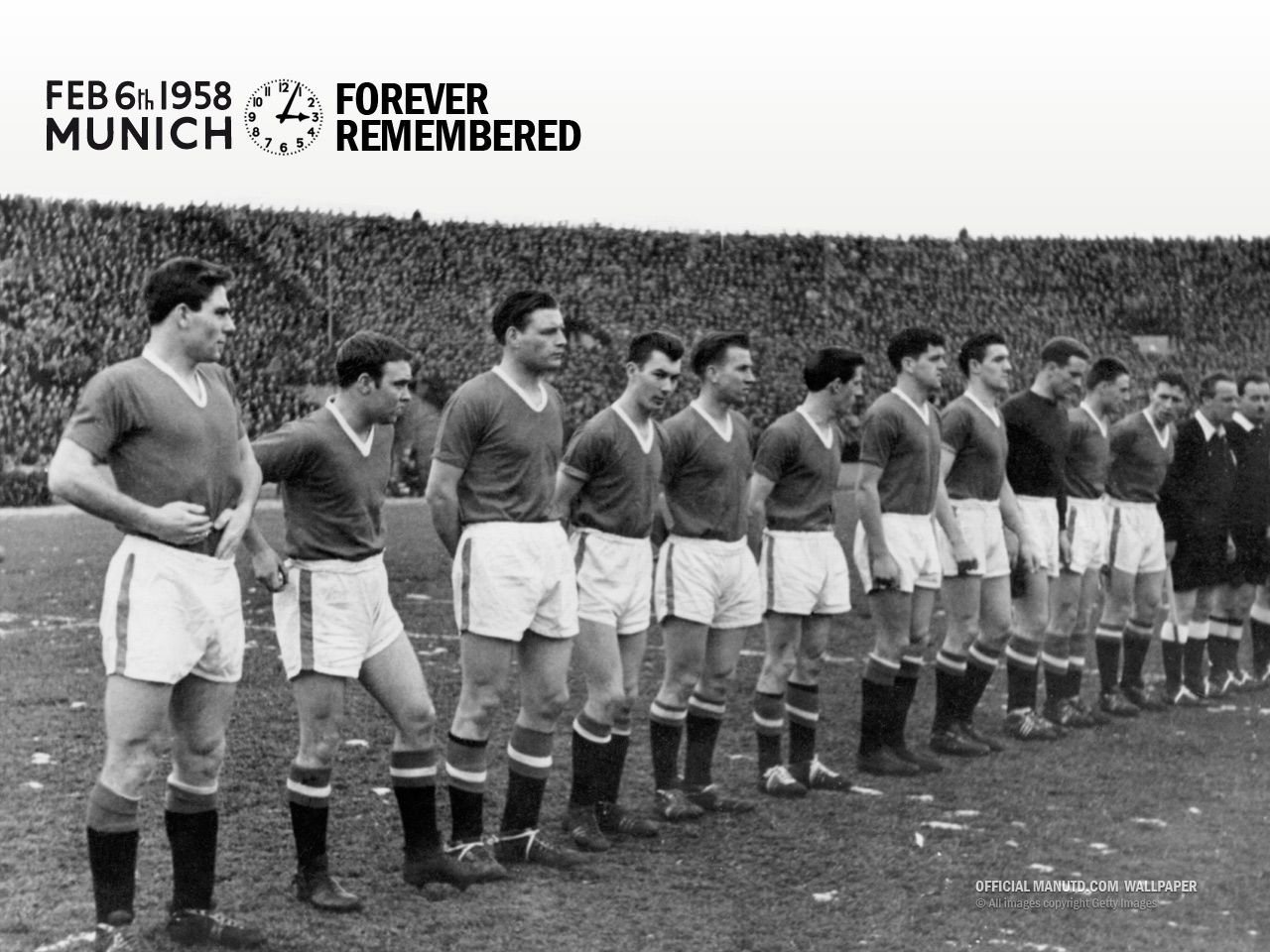 In a moment of fans turning vigilantes, the clock was stopped with the date imprinted when the entire team of 'Busby Babes' died in a plane crash. That bunch were probably one of the greatest club sides in all eras, on their course to winning their third continuous EPL title.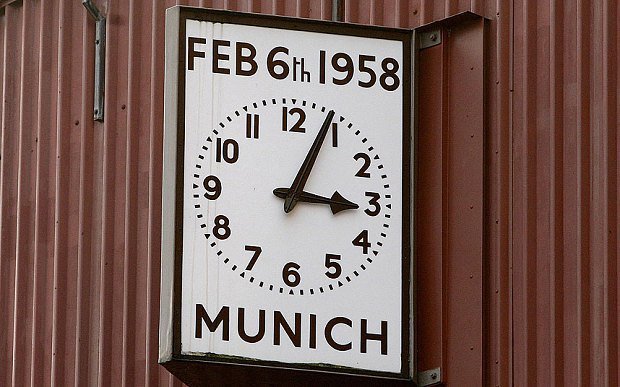 16. Novak Djokovic treats the ball-boy with some refreshments during rain break.
Current crop of Men's tennis are known to be the fiercest competitors as well as the nicest guys off the court. World no. 1 Novak Djokovic proved this theory when he offered the ball boy sit down next to him and shared refreshments with him during a rain break at French Open 2014.
17. Klose scored a goal, but what he did next will blow your mind.
German veteran Miroslav Klose, was looking to score a goal for SC Napoli against Lazio. An attempted header touched his hand on the way inside the goal, and the referees gave it as a goal. However, Klose ran to the referee and accepted that the ball touched his hand on the way to the goal post, thus nullifying the goal.
18. Brazil fan hands over miniature WC trophy to German fan.
The semi-final of WC 2014, Brazil v/s Germany had an amazing build up. With the home team playing the favorites – the match was settled in the first 25 minutes when Brazil conceded 5 goals. A disappointed fan who had walked in hopeful about a WC trophy, however, won the Internet over when he graciously handed over the trophy to a little German supporter. So much win!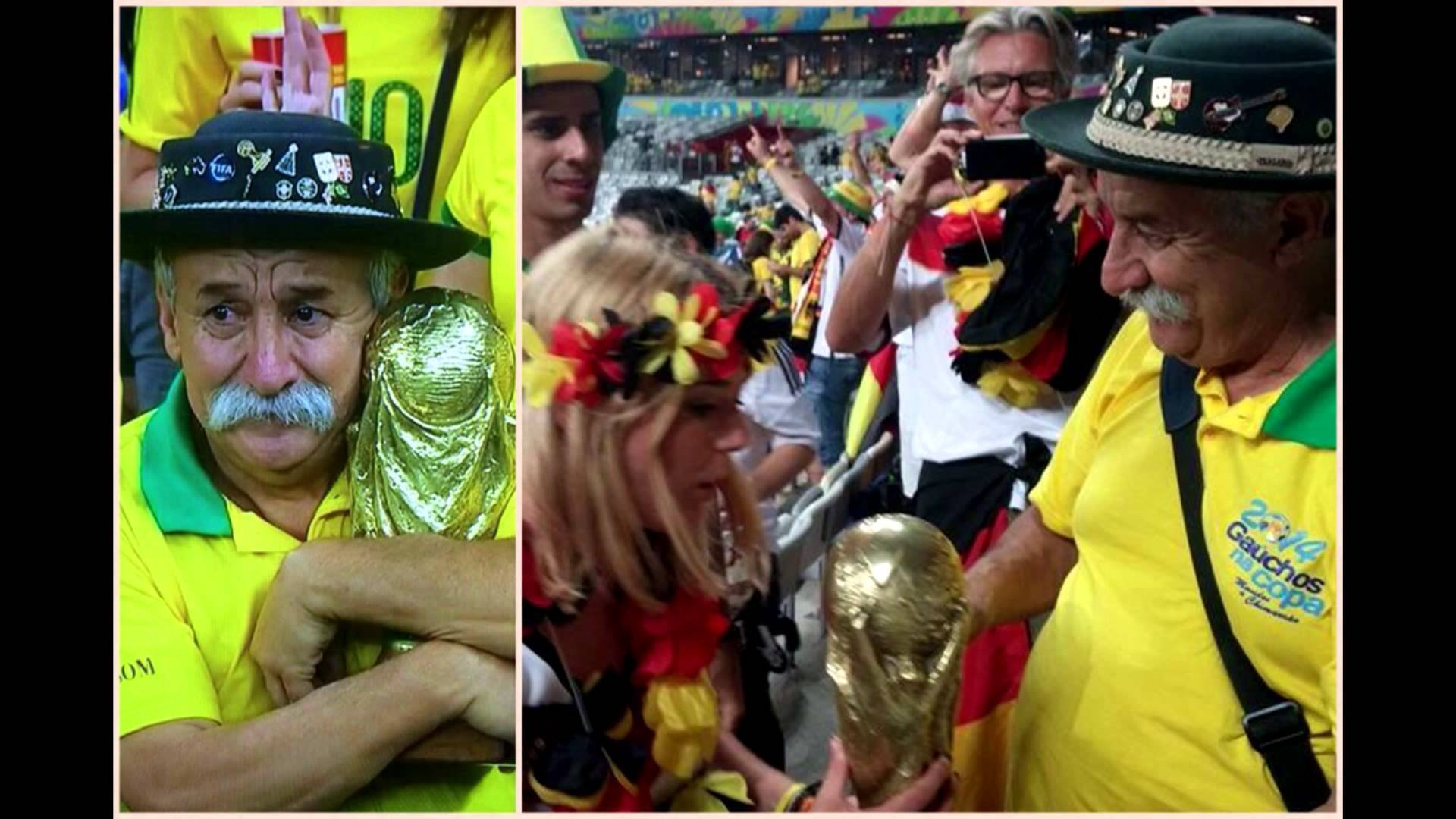 19. Teenager Tim Smyczek showing incredible grace against legend Rafael Nadal in a tough 5-setter.
Nadal was battling his way through a very tough 5-setter against teenager Tim Smyczek and at a very crucial moment in Rafa's service game, a member of the crowd screamed. That shout caused a fault on Nadal's side, however even after 4 hours of grueling Tennis Smyczek showed immense grace by allowing Nadal to replay the point. Nadal eventually went on to win the game.
20. Elliot chooses to comfort Steyn over celebrating maiden semi-final win.
Grant Elliot hits a six and it is game over for South Africa. Both sides who had reached the semi-finals on multiple occasions and yet only one of them would make it to the final. Many of the South African cricketers were down on their knees and weeping, that's when the match-winner Elliot did the classy thing by going and congratulating his South African counterparts instead of brazenly celebrating.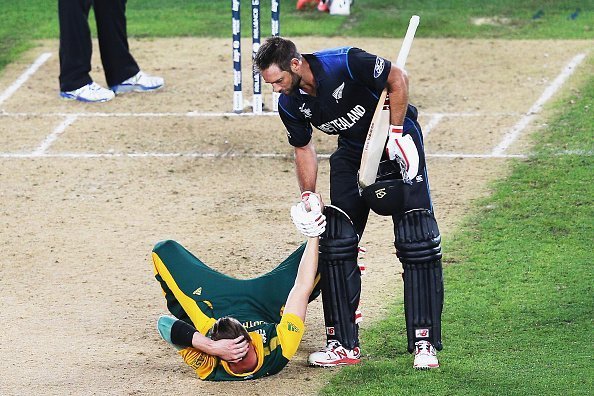 As these men and women have proved in one instance after the other, winning & losing are a part of the drill. We should never let our sport and opponents down!