Cricket is a game of legends and superstars. It produces moments that remain etched in the memories of its supporters. The World Cup is by far the grandest event of this sport and the iconic moments it produces deserve to be remembered by all. Here are 20 such iconic moments from the 2015 World Cup that we should all remember:
1. The moment when India was about to go 6-0 over Pakistan in World Cups
Umesh Yadav took Mohammad Irfan's catch, Pakistan's last wicket. India won its opening game maintaining its unbeaten record against Pakistan in World Cups.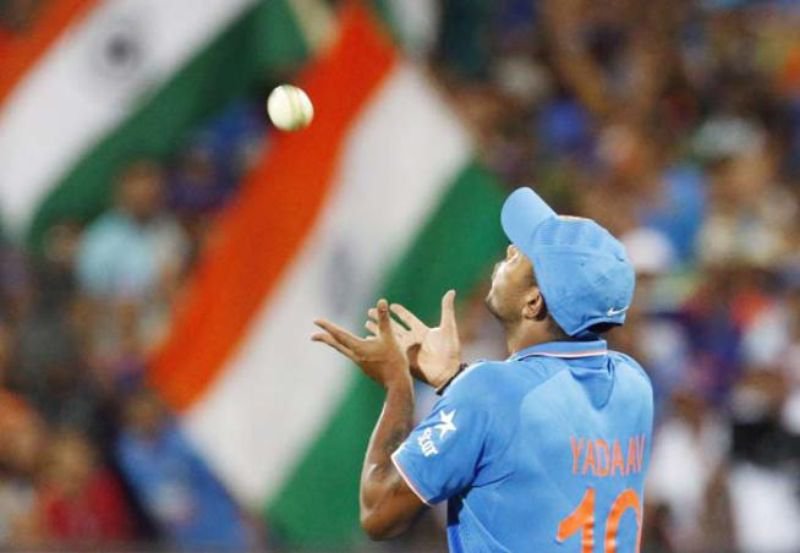 2. Rubel Hossain's aggressive reply to Virat Kohli's sledging during the last World Cup
The Bangladesh speedster sent Kohli walking for only 3 and settled an issue when Kohli had abused him in the 2011 World Cup opener.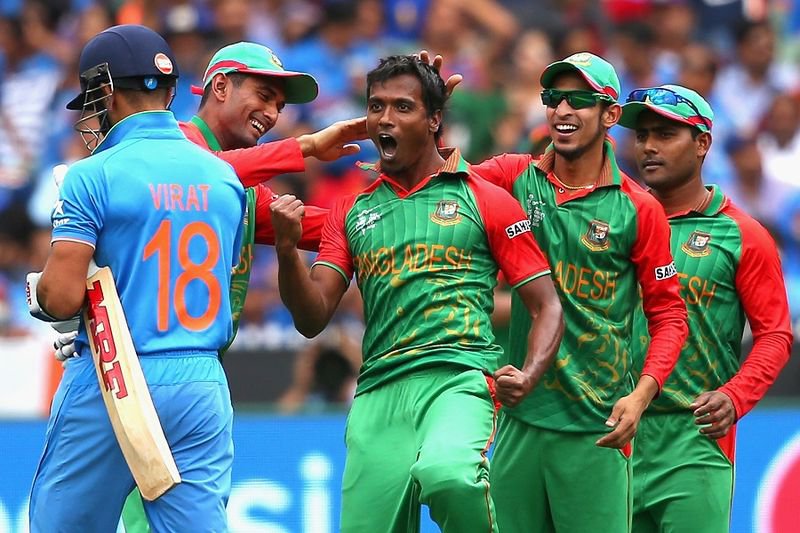 3. Kane Williamson's huge hit lifted the Kiwis past Australia by a margin of just one wicket
In what should have been an easy win for New Zealand, Mitchell Starc's amazing bowling performance reduced the Kiwis to 9 for 146. They needed 6 with one wicket in hand and Williamson stepped up to produce this moment of magic.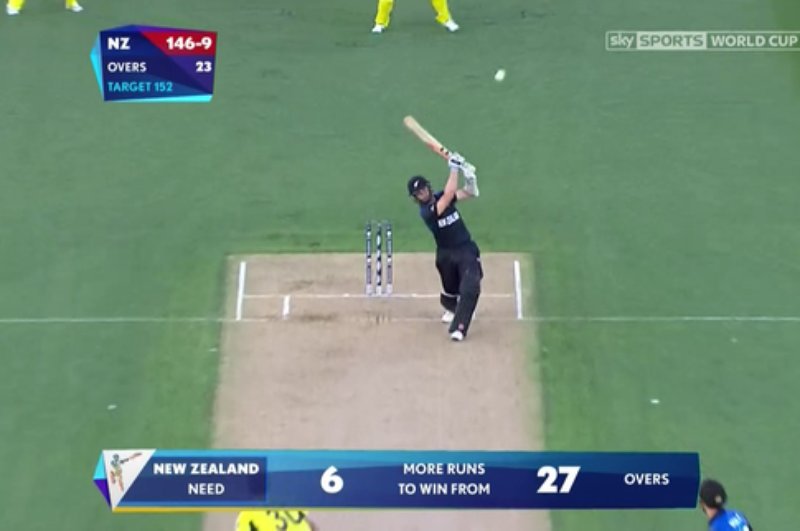 4. The look away cut by Glenn Maxwell against Pakistan
Maxwell played the weirdest shot off a great delivery by Wahab Riaz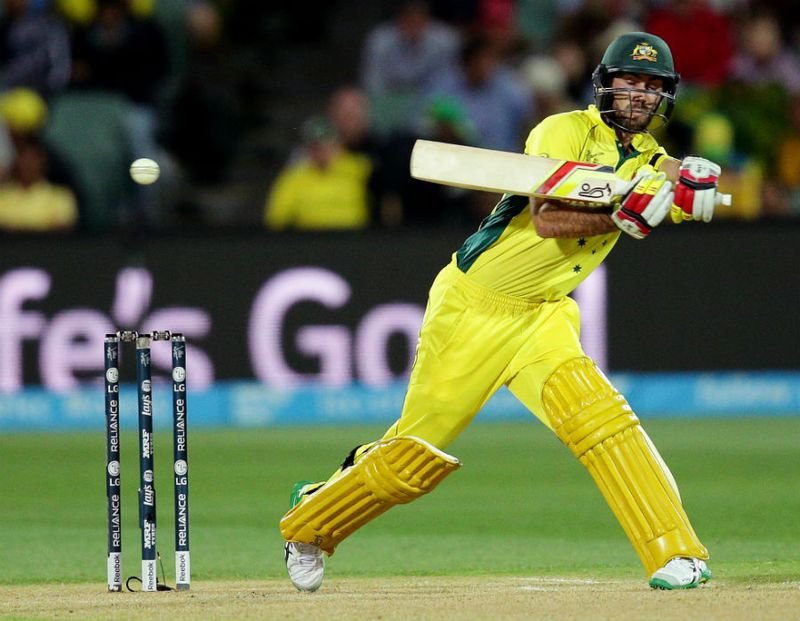 5. The Man AB de Villiers' sweep scoop against the Windies
A wonder knock of 162 off 66 balls where he played a shot best described by Dale Steyn: "It's like watching the Matrix movie. There's Neo right here. He doesn't understand how good he is."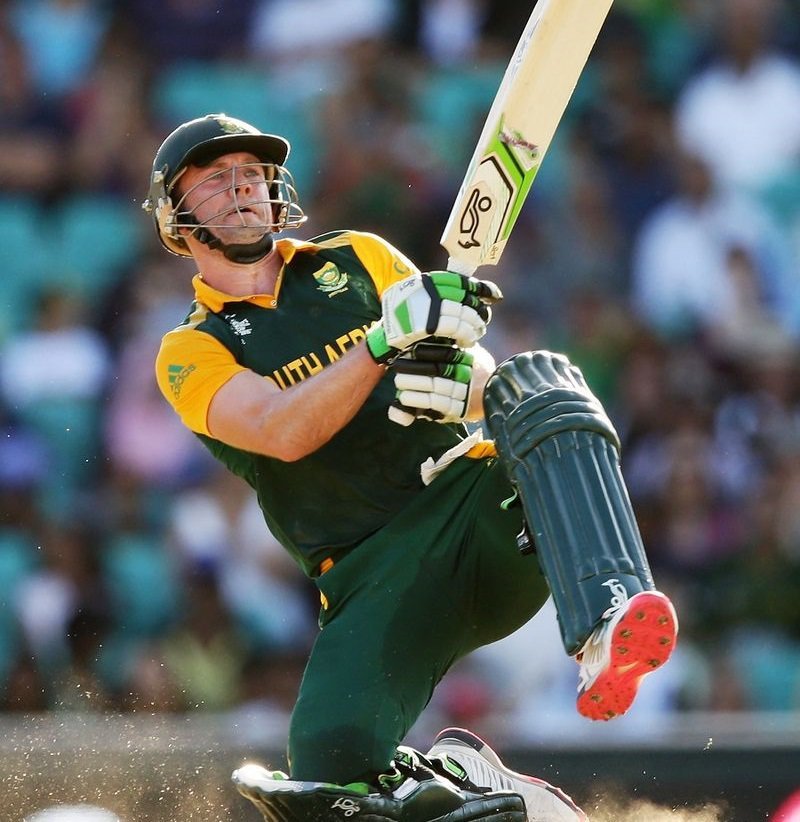 6. Chris Gayle scores the first double century in World Cup history
He shattered Zimbabwian hopes with his 215 runs of just 147 balls at Canberra.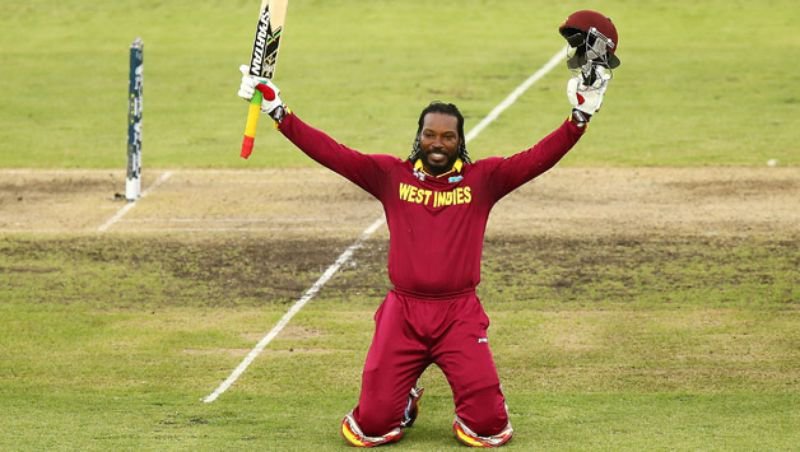 7. Kiwi batsman Martin Guptill steps up to break highest score in World Cup record with 237*
Guptill broke numerous records with his 237* off 163 balls against the West Indies including the highest score ever by a batsman in World Cup history.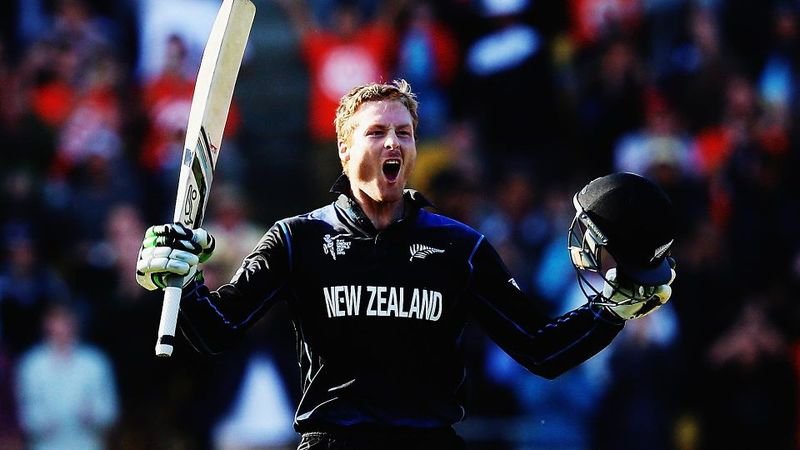 8. Brendan Taylor being congratulated by Indian star Virat Kohli for a century in his final ODI match
There is nothing bigger than respect in cricket and the Zimbabwian got it in plenty as he scored a century against India in the last ODI match of his career.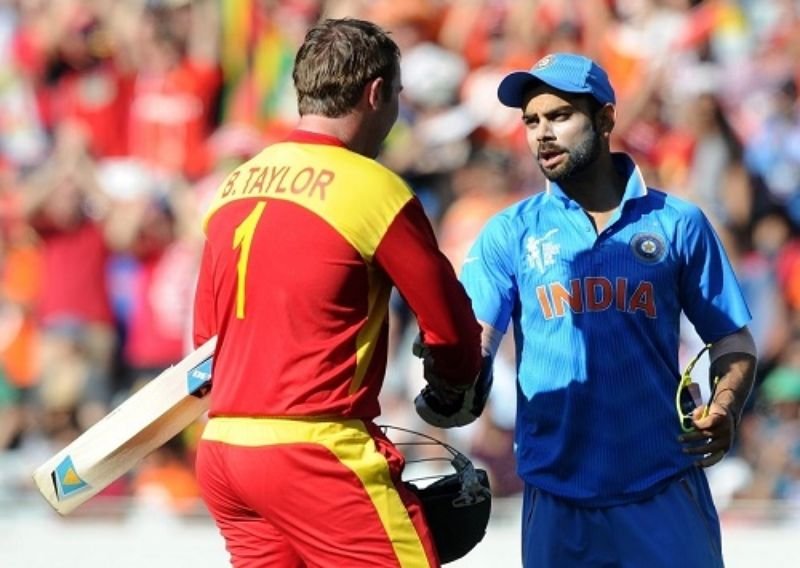 9. Wahab Riaz responds to the sledging he received by scaring the hell out of the Australian batsman
Riaz was asked by Shane Watson while batting, "Are you holding a bat?". Watson was eating his words after 90 minutes when Riaz bullied him like a little kid. His fielders let him down, else it was one of the best bowling performances in this World Cup.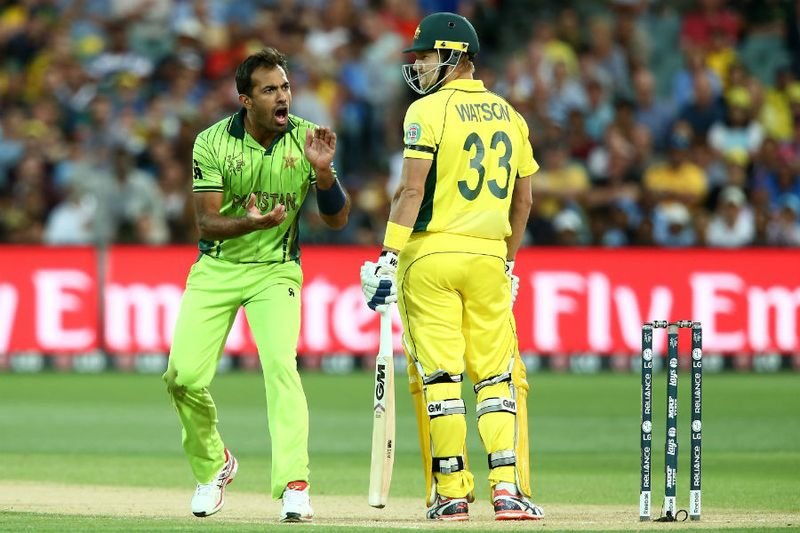 10. Rahat Ali drops the catch, and with it, the match against Australia
The Aussies were struggling against an amazing bowling performance by Wahab Riaz in the Quarter Finals. A great delivery saw the ball lofted softly to fine leg, where Rahat Ali dropped Watson at just 5 runs. Watson remained not out and drove Australia to victory.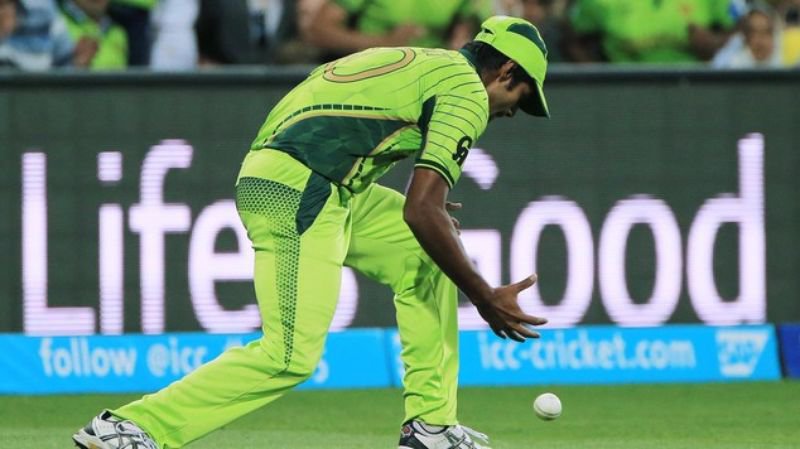 11. Kumara Sangakarra & Mahela Jayawardene bid goodbye to an illustrious career
Sri Lanka did not perform well in their quarter-final match against the Proteas and lost by a large margin. With the defeat came the time for Kumara Sangakarra and Mahela Jayawardene to bow out and say farewell to their amazing ODI careers.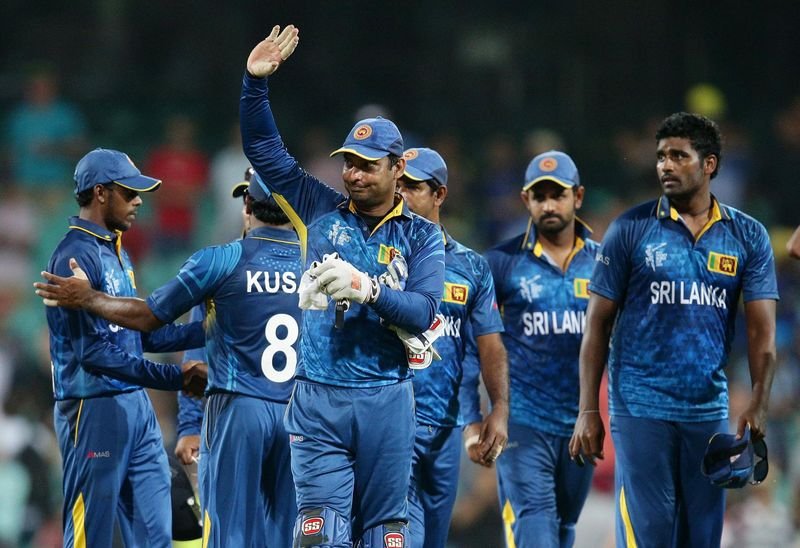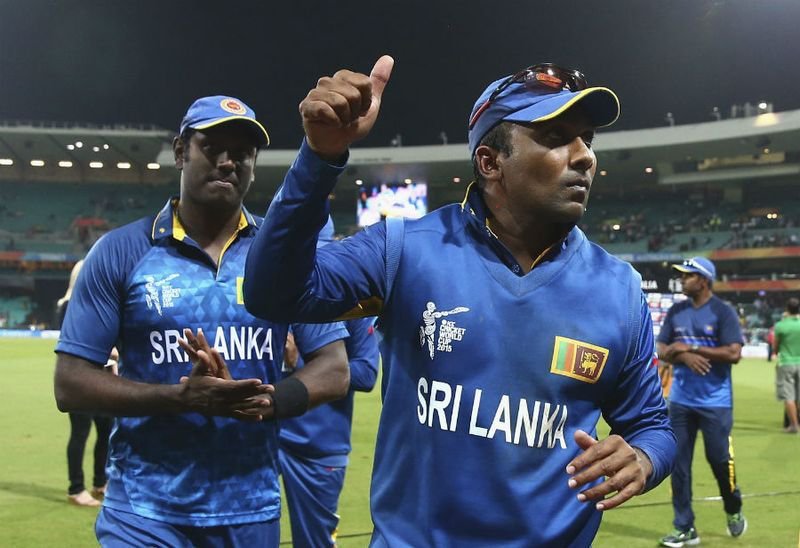 12. The Bangladesh team celebrates a victory they hadn't imagined, after knocking out England
A moment that brought out the kids in the Bangladeshi camp as they jumped on each other after knocking the English out of the World Cup and advancing to the quarter-finals.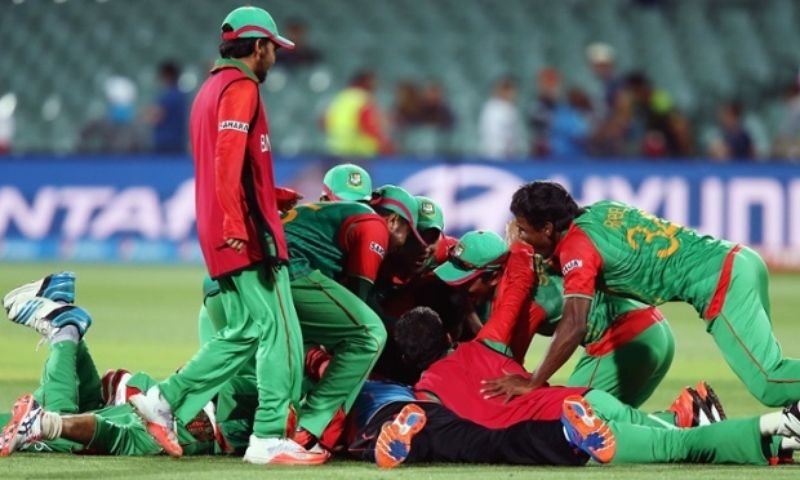 13. Daniel Vettori takes a catch that defies gravity and his age
The 36 year old produced a one handed stunner at the boundary, dismissing West Indian Marlon Samuels.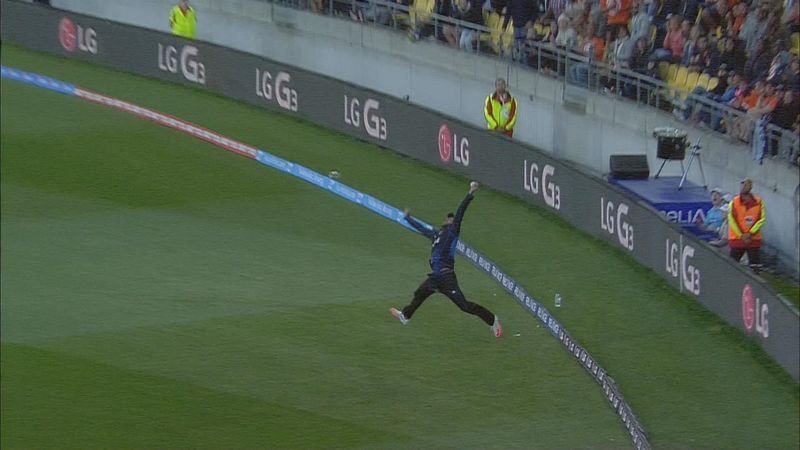 14. English pacer Steven Finn about to be the first hat-trick taker of this World Cup
Finn took 3 wickets off the last 3 balls, the last one being Mitchell Johnson getting caught at mid-off. Australia however, won the match by 111 runs.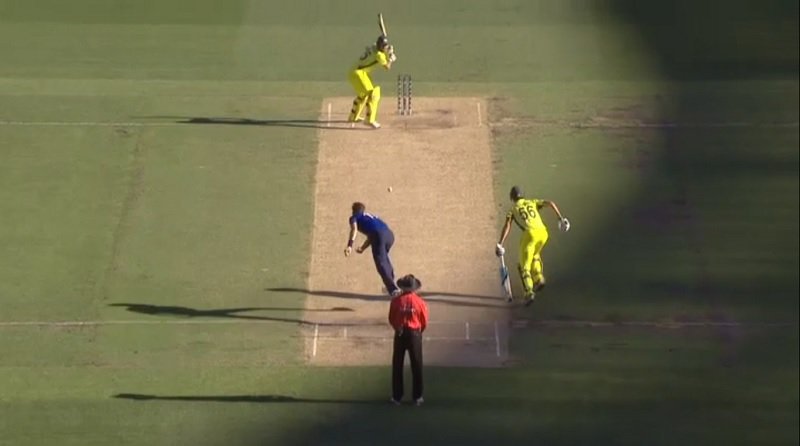 15. JP Duminy is congratulated by South African team for his hat-trick that helped them break their knock-out jinx
JP Duminy took the second hat-trick of the World Cup by dismissing Sri Lankan batsman Tharindu Kaushal, helping South African reach the semis.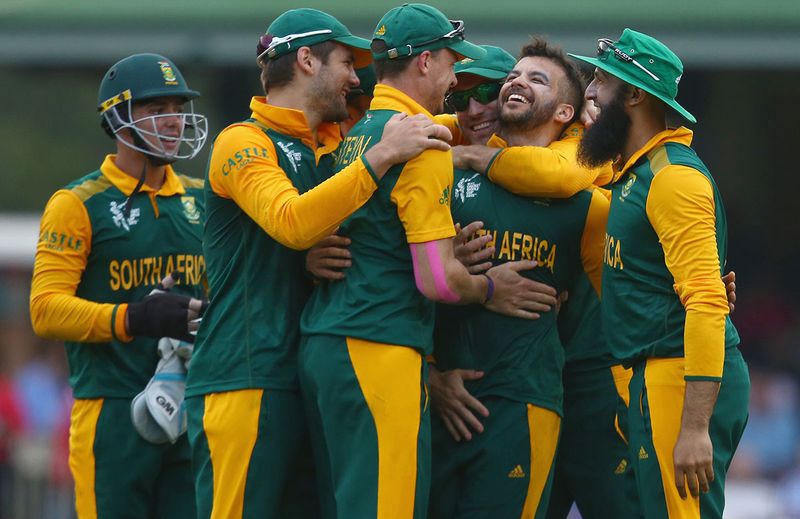 16. The moment New Zealand reached the World Cup final for the first time
The Kiwis needed 5 off 2 balls with Dale Steyn up against Grant Elliot. Elliot knocked the ball out of the ground and South Africa out of the World Cup.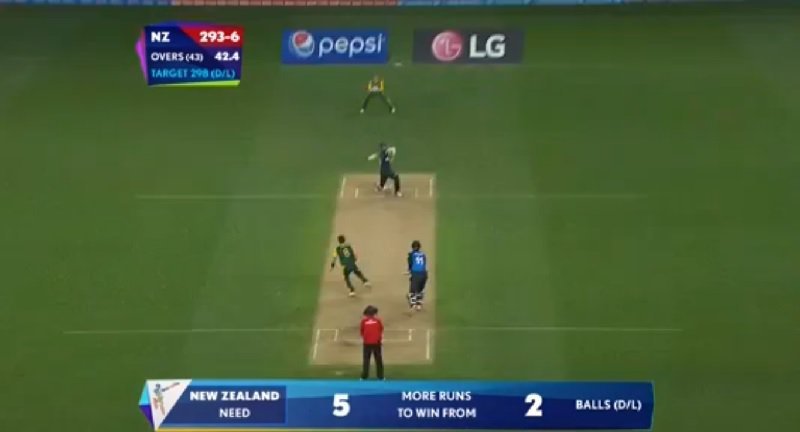 17. Perfect depiction of how all the South African supporters felt after a great effort by their team
Dale Steyn falls to the ground as the Proteas crash out in the semi-finals. His feelings resonated in the other 10 who were on the field.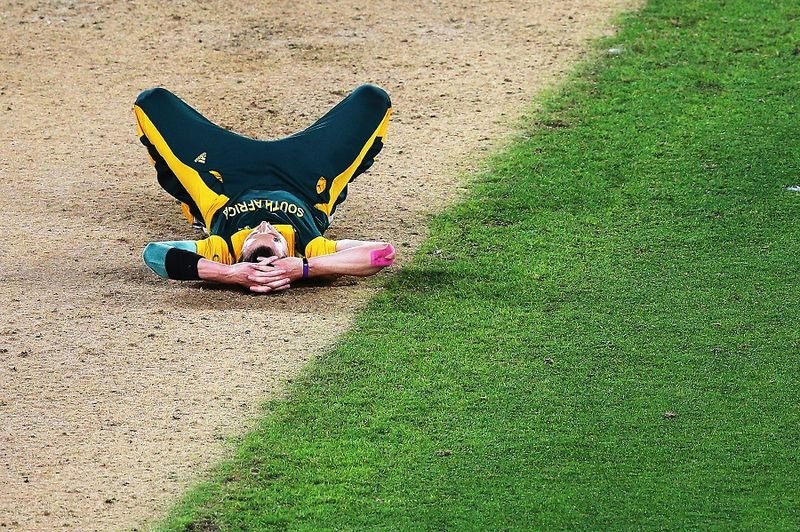 18. When Indians all over the world knew that its run in the World Cup has come to an end
After being run out by Glenn Maxwell in the semi-final against Australia, Dhoni walks back and a billion hearts are broken.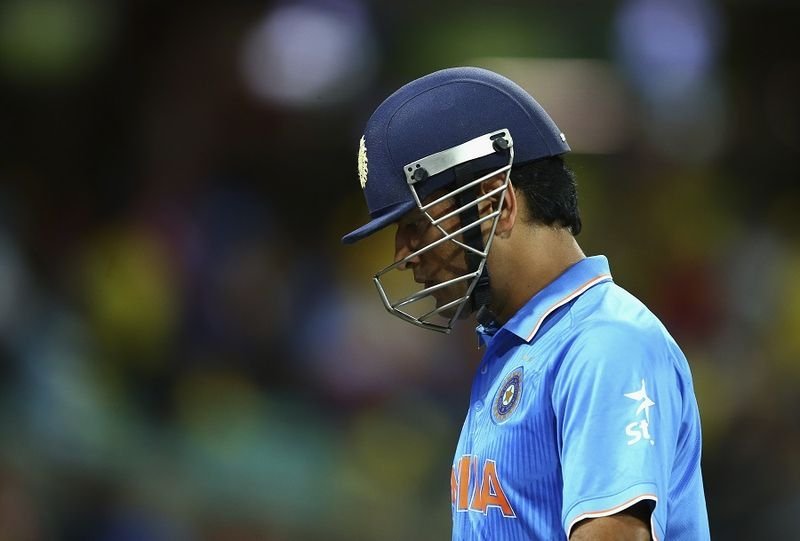 19. Virat Kohli reflects on where it all went wrong
Arguably the best batsman in the world in the last 4 years and one of the best chasers cricket has ever seen. But as the World Cup grew older, Kohli's form kept falling. He scored just 1 run in the semi-final against Australia, and India couldn't continue their title defence.
20. Australia lift their 5th World Cup title
Michael Clarke's men turned the final against New Zealand into a one-sided affair to cruise to a 7-wicket win and lift their 5ht World Cup title.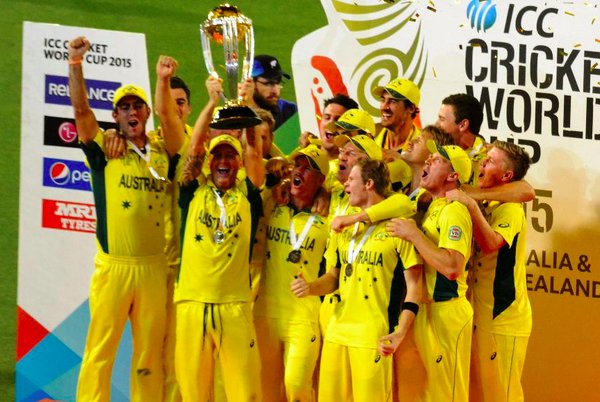 What an absolute roller coaster the 2015 World Cup has been!