When Virat Kohli is in full flow, the bat looks like a mere extension of his artistic hands which makes all the statistical nuggets associated with his achievements irrelevant.
The straight push and the off-drive off Mustafizur Rahman can't tell the story of how intimidating Kohli's presence can be. The 'Cutter Master' wilted, Rubel Hossain looked ordinary and Shakib Al Hasan an apprentice.
But for the Indian captain, even after a classy 96 and the personal milestone of becoming the fastest to score 8000 ODI runs – the numbers don't even matter at this stage. He hardly raised his bat when it was announced in the stadium that he had reached the milestone. That, and a nod of acknowledgement.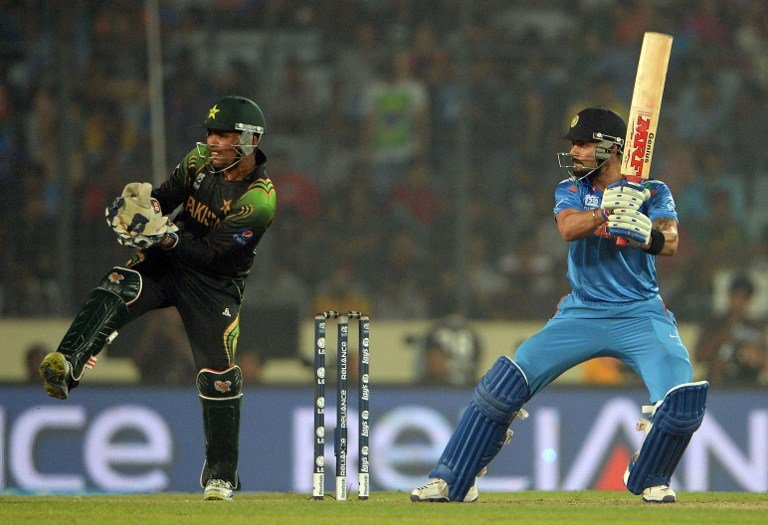 From a more flamboyant role, Kohli at times has played second fiddle in this tournament, letting the other batsmen express themselves. Yet he has been able to up the ante when required. And has that been difficult? 
"Well, it's not been difficult at all. I am really enjoying the way I am batting. For me, the number of runs, do not matter at this stage. I am really enjoying the process, and something which is, you know, giving me joy is that whatever I am practising and how I prepared after the IPL, is paying off in this tournament. So I am pretty happy getting the team across the line, honestly."
For Kohli, what matters is applying himself according to the demands of the situation.
"It doesn't matter if it's three wickets or two or even one. I want to apply myself in any situation possible. Last game, it was a bit more challenging in terms of chasing a low total and we lost one early wicket so I had to apply differently," he said.
"But again, the way Rohit and Shikhar batted, it just gave me so much confidence heading into the changing room."
The India skipper was all praise for Dhawan.
"Especially Shikhar, the way he took off was outstanding. Those two guys really dent the opposition mentally and you can come in and play your shorts, and once you get going, the wicket was obviously really nice to bat on, as well."
But Kohli did mention that wicket was fantastic to bat on.
"I don't want to take all the credit. It was a beautiful wicket to bat on and the outfield was quick, so I think it was great conditions and as a batsman, you do want to capitalise," he said.
Feature image source: