Some cricketers are simply victims of a bad timing. We all know the heartbreaking story of Amol Mazumdar – the exceptional cricketer from Mumbai who played alongside Sachin Tendulkar in domestic cricket. Exceptional would be an understatement for the talent he was, the talent that was evident throughout in his first-class career. But Amol was born in the era of the famous four – Sachin, Rahul Dravid, Sourav Ganguly and VVS Laxman. 
Amit Mishra's story is similar. When Anil Kumble hung up his boots, the young man from Jamshedpur was reckoned as his apparent heir. He was off to a fine start as well. He became only the sixth Indian to take a five-wicket haul on Test debut. But with constant competition from Harbhajan Singh, who was at the peak of his powers, Mishra's talent faded into oblivion and he failed to become a national team regular.
.@MishiAmit is awarded with the Man of the Match and Man of the Series awards #INDvNZ pic.twitter.com/5BbuXgJAmK

— BCCI (@BCCI) October 29, 2016
Consider this: Mishra made his ODI debut in 2003 against South Africa. Since then India has played 368 ODIs, whereas Mishra featured in only 36 of those!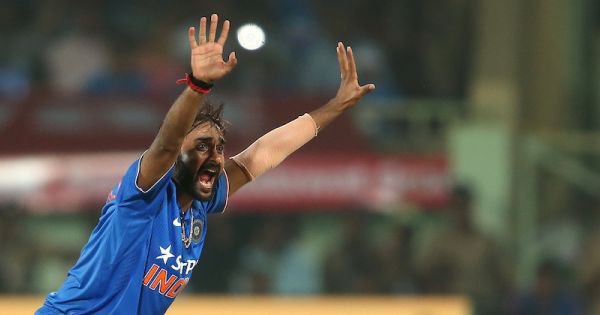 Be it Tests, ODI, or T20, Mishra has always been in and out of the national team. He would be picked only when India played against minnows like Zimbabwe. The diminutive leg-spinner, for his part, did not often disappoint when opportunity knocked his door. He then had to contend with the emergence of Ravindra Jadeja, Ravichandran Ashwin and Pragyan Ojha. He was pitted against all of them and somehow never established himself as the No. 1 option.
Critics often argued that his bowling lacked zip, that it lacked bounce after landing. He was slow through the air, and it was simple to score off him. Some of the criticism was valid, but when you realize that from only 37 ODIs, Mishra has 69 wickets at an impressive economy of 4.72, you know he is not just another ordinary spinner.
It was also argued that Mishra wasn't much of a Suresh Raina or Jonty Rhodes on the field. He was not an athlete naturally. And this holds true even today. In the 4th ODI, Mishra miserably failed to judge a catch at long off – the ball fell a good two yards from the boundary rope. 
But eventually, his wicket tally does the talking for him.
With 124 wickets from 112 games, he is the second-highest wicket-taker in the Indian Premier League. He has represented three teams —Deccan Chargers, Delhi Daredevils and Sunrisers Hyderabad — and surprisingly, has taken a hat-trick for each of them. His impact in IPL was seen when Sunrisers retained him for 4.75 crore in 2014. The Daredevils wanted to buy him as well.
Yet Mishra failed to translate his domestic feats into international ones. Throughout his career, he was often benched in the team's interest. It seemed like the guy had more passport stamps than games to his name. And we saw this during the India-New Zealand Test series as well.
After performing decently against the West Indies in the two Tests in July, also recording 4/67 in the two-day warm-up game of the same series, Mishra was again sent to the reserves for the India-New Zealand Test series. For obvious reasons. India's spin requirement was met by Ashwin and Jadeja.
But, with the front-line spinners rested, India's limited overs captain was well aware of the art Mishra possessed. And so it began, his incredible journey from Dharamsala to Vizag, via Delhi, Mohali and Ranchi. He finished with 15 wickets from the 5 games in the series.
Mishra picked up three wickets in the Dharamsala ODI to help India dismantle New Zealand for a low score. He then picked three more in the second ODI in Delhi. In the third and fourth ODIs, he added four more wickets to his name.
And what unfolded in Vizag on Saturday, on the day when it mattered the most, was Mishra's long awaited evening under the spotlight. His final figures read as 6-2-18-5 – nothing short of incredible.
With the ball turning and gripping, India's spinners were unstoppable after Umesh Yadav and Jasprit Bumrah provided a great start with a wicket apiece. And then began Mishra's assault. He ripped through the Kiwi batting line up with a five-for as the batsmen were rendered clueless on how to fight his many spin variations. One after the other, the hosts went down like a house of cards.
But as they say, stats are just one part of the story. No loose balls, accurate length, and some serious skill — Mishra's performance in Vizag was more than just about the numbers. Much like that of India's legendary spinner and head coach, who was the first in the dressing room to applaud the leg-spinner's achievement.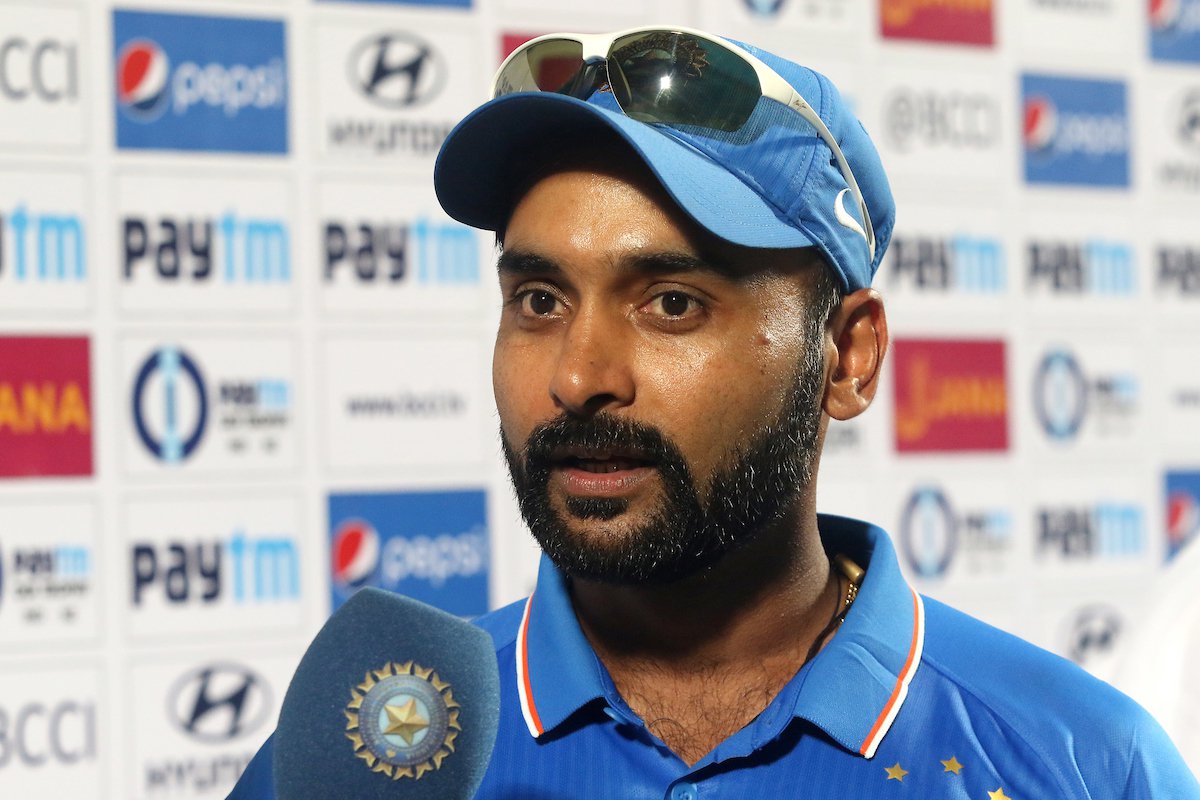 The intriguing aspect of Mishra's bowling lies in his ability to take wickets even when the batsmen are set. He doesn't get blown away if he gets hit early in the over or a spell. He is confident. But more than that, he is shrewd. He knows when exactly to employ his many variations and trick the batsman. Be it legbreak, wrong'un or the front-of-the-hand quicker one – his timing and accuracy is often perfect.
In the last ODI, BJ Watling was deceived by a top-quality googly from him. A googly which was as beautiful as an exquisite cover drive. It did not just dismiss Watling. It made him look like an amateur batsman.
For all that the 33 year old has offered as a legspinner, let us not forget that he might not have got a chance to take home the Man of the Match and Man of the Series Award if the other spinners weren't rested. And you never know – he could be seen in the reserves again when India's other two spinners return.
Whether Mishra will enjoy more out of his infrequent career in the national setup where promoting youngsters is preferred over reestablishing fringe careers remains to be seen.  
But for now, India's popular man can play Kumar Sanu's 'Aaj main upar, aasman neeche' on loop and enjoy every bit of fame he deserves.