While it is almost certain that India's top clubs Mohun Bagan, East Bengal and Bengaluru FC will be part of a new merged Indian football league, I-League champions Aizawl have an uncertain future ahead of them.
The All India Football Federation (AIFF) and its stakeholders are planning to merge the I-League and IMG-Reliance backed Indian Super League (ISL) to create a longer and more commercially sustainable league, but that also means that clubs who will not be able to afford the franchise fee to enter the ISL could be relegated to the 2nd division of a new football structure in India.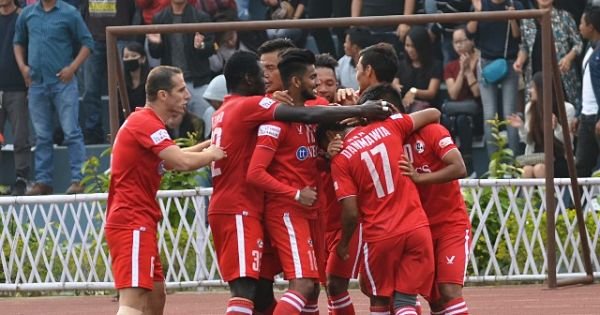 And for Aizawl, who became champions with one of the lowest budgets in the I-League (reportedly Rs 2.5 crore), it means doom. So they went ahead and released a statement…
Their tweet on the night of 2nd May – two days after they won the I-League, says that they've released a statement to the AIFF demanding their place in the new league.
"If no positive response is received from AIFF, the club will approach central sports minister, Prime Minister of India and also president of AFC (Asian Football Confederation). If all these steps are failed, the club will have no other choice but will resort to world wide protests, sitting demonstration near AFC/FIFA offices, picketing of AIFF office, mass hunger strike/fast unto death protest."
Over to the decision makers now.