"I have never seen anyone be this good at badminton at such a young age."
That is how HS Prannoy, one of India's leading men in badminton, described 15-year-old Lakshya Sen. And Prannoy would know. He was the top seed at the recently concluded Senior Badminton Nationals. He is World No. 24 in the BWF rankings. He started 2017 in excellent form, winning all seven matches for his franchise in the Premier Badminton League.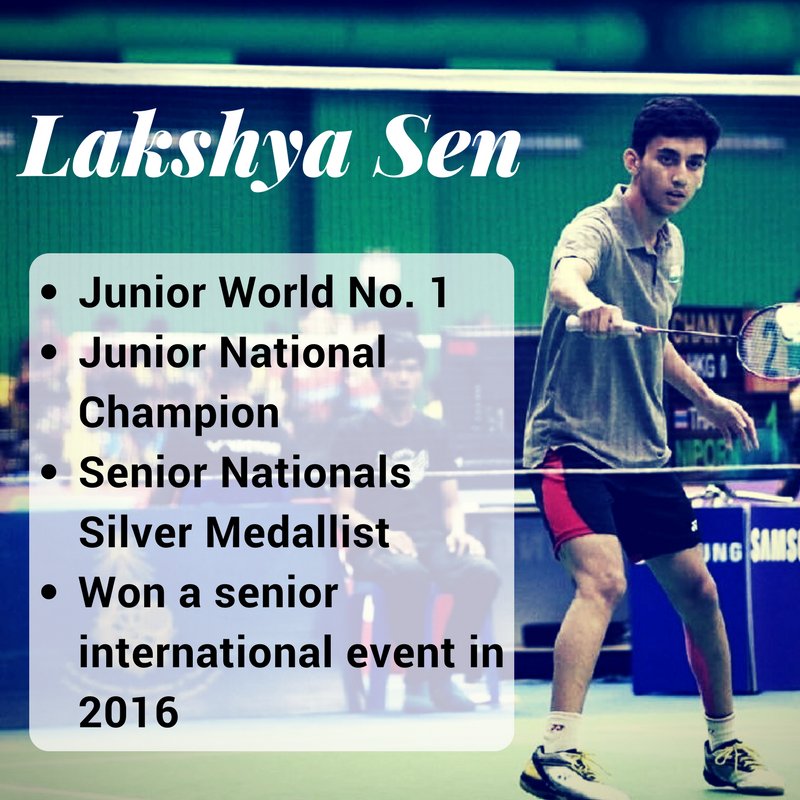 But on Sunday, he was stunned 15-21, 21-18, 21-19 by this kid from Almora, Uttarakhand. What better way to announce your arrival at the big stage than by entering the senior nationals as a junior and knocking the top seed out. Two more wins against higher ranked senior opponents followed and Lakshya was one step away from becoming the youngest national champion in India's history. As it transpired, Sourabh Verma stood between Lakshya and the record.
And just like that, becoming the Junior World No. 1 was relegated to the *second* most important achievement for Lakshya in the past week. 
"It was a much bigger achievement for me to reach the senior nationals final, to beat Prannoy and much-higher ranked players, than to become the Junior World No. 1. There is no comparison," Lakshya told ScoopWhoop. "The confidence this run has given me is priceless."
Talk about a path-breaking few days for the teenager.
************************
Badminton runs in Lakshya's genes. His father, DK Sen, is a reputed badminton coach with the Sports Authority of India (SAI). His grandfather played badminton. His elder brother Chirag Sen is also currently on the circuit.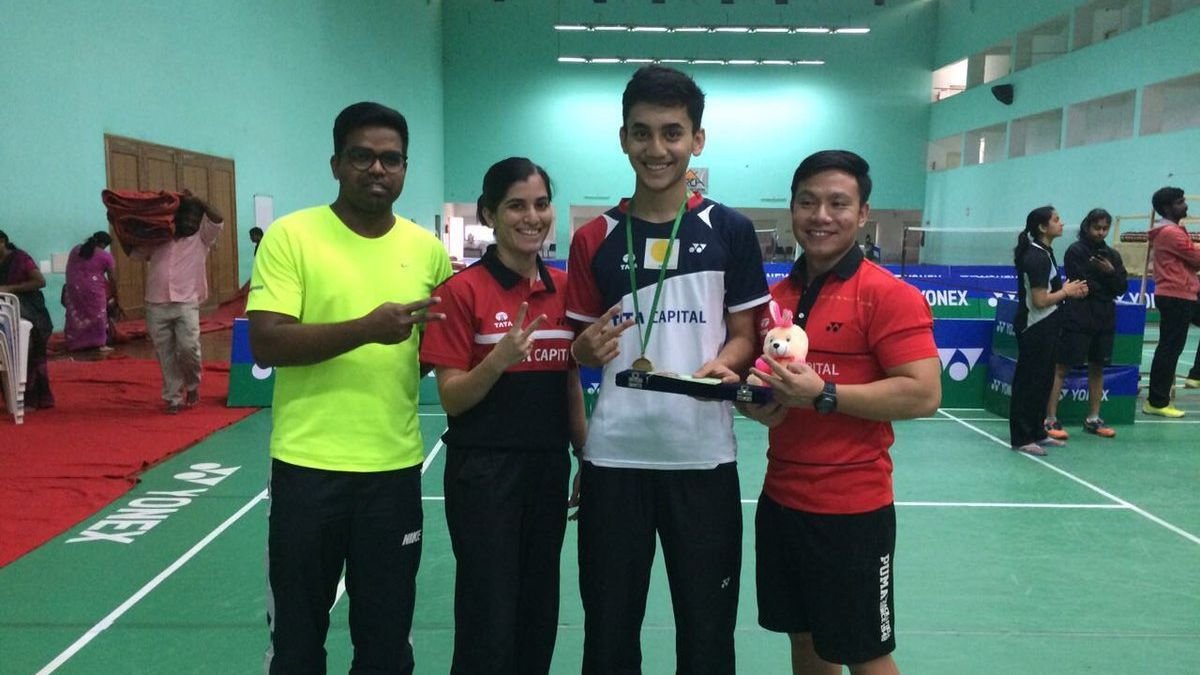 "I have always known I will be a badminton player. Never doubted that myself. With my father, grandfather and brother associated with the sport, it was only a matter of time for me. And ever since I joined Prakash [Padukone] sir's academy, my game has been constantly improving. Physically, mentally — I am at a much better place right now, than I was when I joined PPBA in 2010," says Lakshya.
In fact, the standout feature of Lakshya's run at the senior nationals was his calm demeanour on court. A report in The Hindu said: 'Never for a moment did the kid from Almora make a noise or celebrate exuberantly after winning a point. the level of calmness and confidence Lakshya displayed is not generally expected from boys his age'.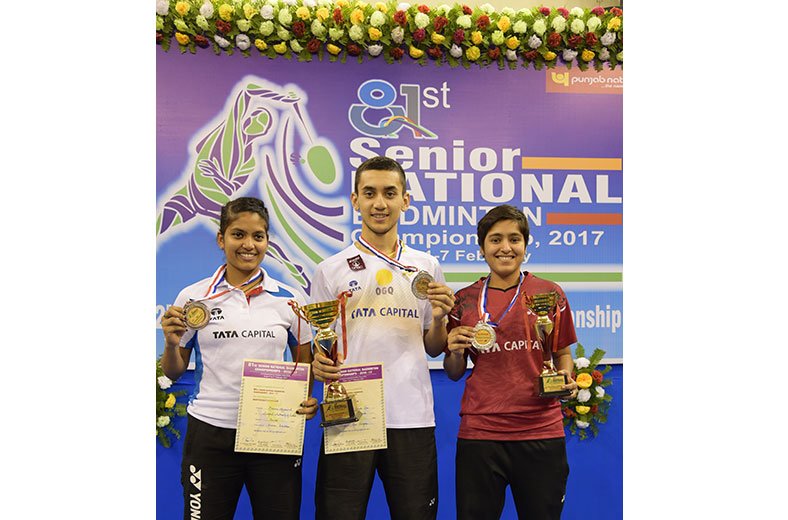 Prannoy makes the same observation as well. 
"This was the first time I played Lakshya and I simply didn't know what to expect. The way he took his chances was great. My game is based on attacking the opponent and despite me dominating the first game, he kept his calm. His net play was excellent, he retrieved the shuttle very well and kept himself in the game. What stood out for me was that I did not see much of an expression on his face throughout the game. He was remarkably composed."
Was he always this calm and composed, though? How did a 15-year-old kid develop such maturity?
"Oh no I was not like this. There used to be a time when I used to cry every time I lost a match. I just wanted to win so bad that defeats were hard to digest for me. I used to break down after finals (losses). But I don't really know how, I am able to handle myself on court these days. I can't pinpoint a reason, maybe it's just happening with age," a soft-spoken Lakshya said.
************************
Lakshya is currently being home-schooled, ever since he finished his 10th exam last year. He lives at the academy in Bengaluru, a city far removed from the comforts of home. He is under the watchful eyes of Vimal Kumar and Prakash Padukone, and has been supported by Olympic Gold Quest since he was 11. He visits home three or four times every year, but for the most part is happy spending time with his roommates in a city he says he has grown to love as his own. Language is not an issue, with all his friends at the academy speaking Hindi. He does not speak any Kannada. He spends his time reading "story books", watching movies, chatting with friends and listening to songs. 
It is only when he talks about his life away from badminton, that he sounds like an adolescent.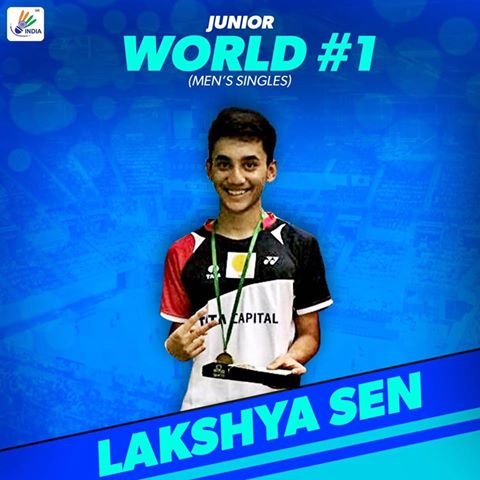 Does he ever worry about the need for having a Plan B, away from badminton?
"No, I have never really thought about that scenario. For as long as I can remember, I have wanted to be a badminton player."
************************
Vimal, the head coach at PPBA, and currently Saina Nehwal's mentor, likens Lakshya's game to the legendary Padukone. Speaking to Firstpost, he had said:
"Lakshya's style is not just blind smashing. His game is very similar to what Prakash played in his prime. He is very strong at the net, from where he can control the rally well. Since he catches the shuttle early, he has the option of tumbling the bird or sending his opponent back with a late flick or an attacking clear. He maintains a decent length, so he finds it quite easy to defend when his rivals smash against him."
And in an impressive coincidence, it is Padukone's record that Lakshya was set to break at the Nationals in Patna. Back in 1971, it was his mentor who became the youngest national champion at the age of 16. Padukone went on to win the nationals for the next seven years, has the All England title to his credit and is widely regarded as the greatest male Indian badminton player. When Vimal says Lakshya reminds of him Padukone and when Prannoy says he has never seen any kid play at the senior nationals like him, there is little doubt over how good the boy from Uttarakhand is.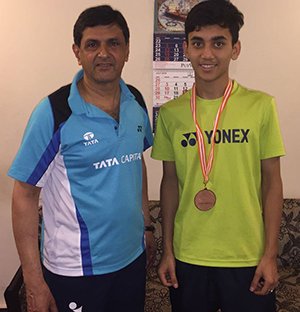 Does this make him nervous? Does the sudden limelight put him under pressure? For someone who answered most questions thrown at him without much hesitation, Lakshya is a bit lost for words when this question is put forth to him, an indication, perhaps, that he has not really given it much of a thought.
"I don't think so, bhaiya," he says, taking a few moments to reflect. "It is great to hear my seniors and coaches praise me and I think it's only adding to my confidence that I can actually go on to achieve something of note. There will be more expectations from me to win now, I understand that. But I have not thought too much about the pressure aspect. Once I go back to Bengaluru, maybe I will talk to the coaches about it."
************************
Looking ahead, Lakshya says there is going to be more focus on senior tournaments in the immediate future but he will continue playing the big-ticket junior events. The Junior World Championship is a clear target in his mind.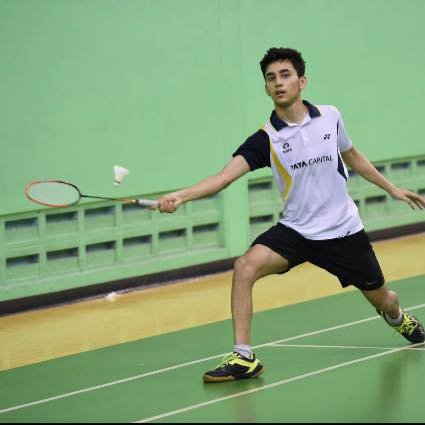 "The amount of exposure he has had already is amazing. It explains how he can handle pressure situations against the seniors. But it is important for him to now keep the focus, because these ups will be followed by a few downs. He will not always win, especially when he goes abroad because the conditions are going to be very different. It's important for him to choose the right events, win a few medals at the junior level, and build consistency. There is a bright future for him, no doubt about it," Prannoy said.
Lakshya's rise comes at an exciting time for Indian badminton, especially for the men. There are four Indians in the men's top 25 in the world rankings and six in the top 50. Even as PV Sindhu and Saina are setting the benchmark in terms of the big results, the talent pool in the men's singles is constantly growing in quality. And Lakshya is the latest and perhaps, the most significant addition to the list. Exciting times, right?
"Main bas agle game ke baare sochta hoon, bhaiya (I just think about the next game)," he said.