Despite being defending champions, not many people had high hopes of Team India at the 2015 World Cup. Despite being injury ridden and out of form, the holders have defied all expectations and won all 6 matches in the group stages to cruise into the quarterfinals. Here are 12 of India's greatest moments in the group stage of the 2015 World Cup:
1. India's victory over Pakistan for the 6th time in a World Cup match.
Form and fitness go out of the window whenever India meets Pakistan in a World Cup match. Having won all 5 previous meetings, India won this one as well. MS Dhoni and Co. started their World Cup campaign on a high with a resounding win over the arch-rivals.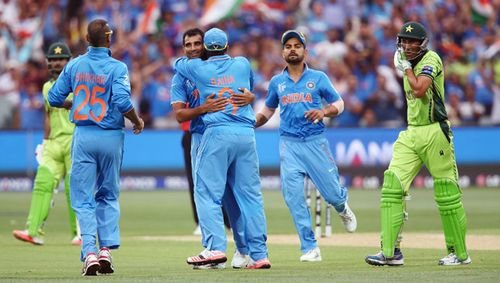 2. Virat Kohli's fluent ton against Pakistan.
Only a few can keep a levelled head if your World Cup opener is against your arch-rivals! Virat Kohli not only kept his nerves against Pakistan, but also scored a crafty century (107), becoming the first Indian batsman to score a century against Pakistan in a World Cup match.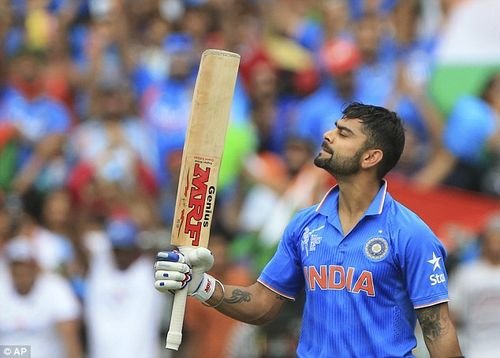 3. Mohammad Shami's 4-wicket haul against Pakistan.
Shami broke the spine of the Pakistani batting line up with 4 crucial scalps and also triggered a fantastic turnaround for Indian bowling. Second only to Mitchell Starc in the wickets tally, the Indian pacer has taken 15 wickets with his swinging deliveries.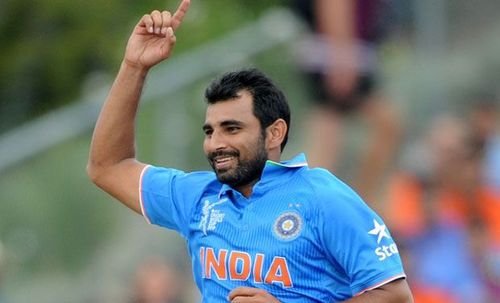 4. Shikhar Dhawan's century against South Africa.
Silencing all his critics, dynamic Indian opener Shikhar Dhawan backed up his good show against Pakistan with a match-winning ton against South Africa. Riding on the form of his life, Dhawan, with 337 runs in 6 innings, is also the highest run getter for India in the tournament.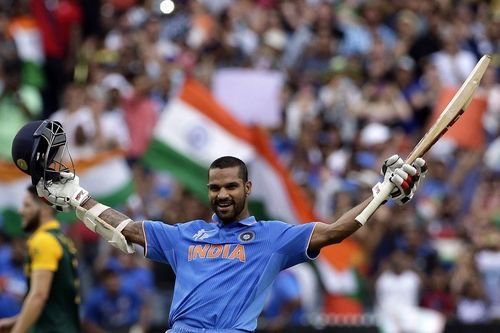 5. Mohit Sharma's amazing throw from deep to run out AB de Villiers.
Just when AB de Velliers and Faf du Plesis were knitting a comfortable partnership in their chase against India, Mohit Sharma rocketed a throw from deep which traveled straight into the hands of MS Dhoni, effecting De Villiers' run-out. That moment sealed the win for India against the Proteas.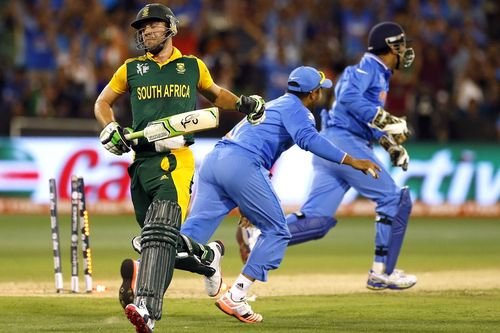 6. When Ravichandran Ashwin foxed the Irish batsmen.
Irish openers were on song and were easily milking runs until Ashwin came into the attack and dragged them back. Ashwin (2/38) continued to fox the Irish batsmen in his second spell as well with his quick deliveries and took the most important scalps of Paul Stirling and Andy Balbirnie to bundle Ireland.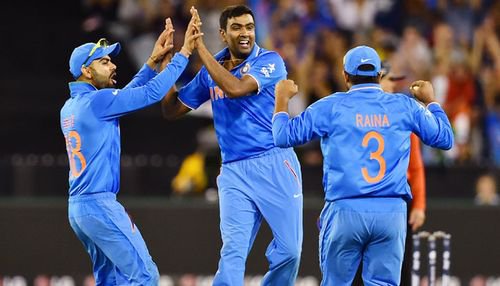 7. Dhoni's verbal volleys from behind the stumps.
It's not everyday that you see a chirpy MSD pegging Indian bowlers and fielders to put in that extra effort and get the batsmen out. It is this pro-activeness of the Indian captain that India have taken 60 wickets in 6 matches.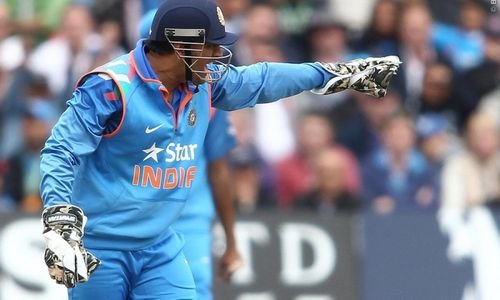 8. Suresh Raina's century against Ireland.
Once Zimbabwe put on a good score and managed to remove the Indian top order rather cheaply, Team India got tested for the first time in the tournament. However, Suresh Raina came in at a difficult situation and played some scintillating shots en route his fifth ODI century (110), reaffirming that he still is the one of the most vital cogs in the Indian batting line-up.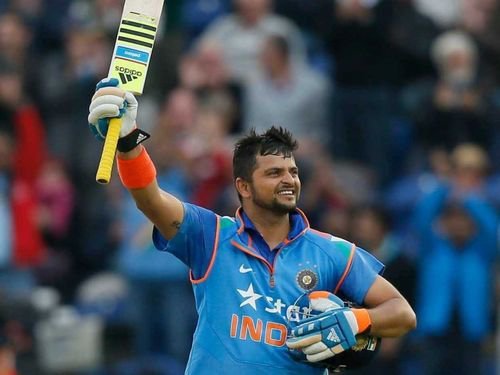 9. Raina-Dhoni's highest 5th wicket partnership in Wold Cup for India.
Bouncing back to form, Indian captain Mahendra Singh Dhoni rotated strike superbly and let the pressure recede run by run against Zimbabwe. Dhoni stitched an unbroken 196-run partnership with Raina and finished with an individual score of 85 off 76 balls.
10. Return of Dhoni, the finisher.
Dhoni's winning six in the 2011 World Cup is still etched clearly in the memory of Indian cricket fans. Dhoni was at it once again when he hit an almost similar towering six to seal the win against Zimbabwe. Rated among the best finishers of the game, Dhoni's winning sixes are more like a good omen for the Indian team!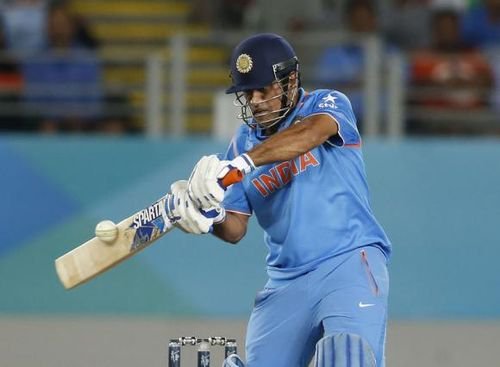 11. All 60 wickets in 6 matches.
Indian bowling unit has undergone a tremendous transformation and the world acknowledges that today. Bowling out the entire opposition in 6 consecutive matches in the ongoing WC, India has shown the world what sticking to the basics could do.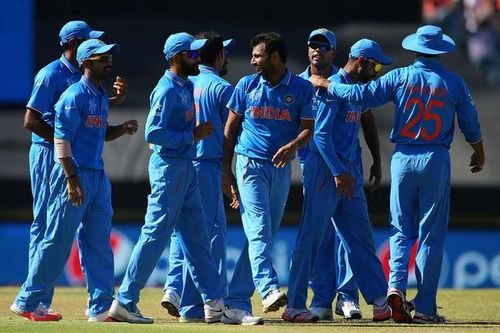 12. Beating Bangladesh to enter semis.
Neighbours Bangladesh had marched into the quarter-finals and were looking good, having beaten the likes of England. But Dhoni and Co. turned it into a non-affair with a convincing 109 run victory.