Indian broadcasters showing the LIVE telecast of the opening ceremony of the Tokyo Olympics are being heavily criticised for keeping the camera on Sports Minister Anurah Thakur instead of the Indian contingent at the event.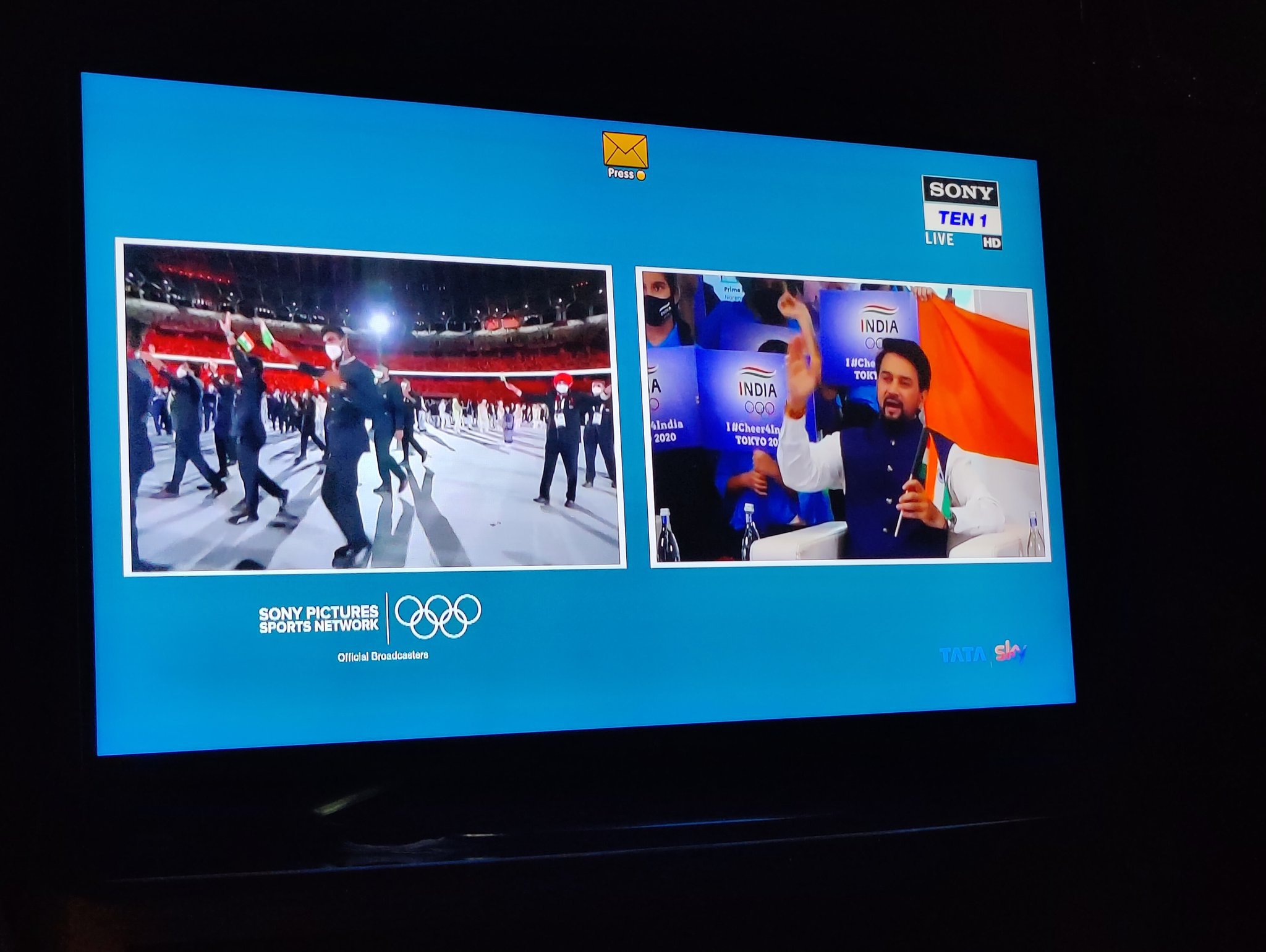 Thakur has also started trending on Twitter with people calling out the broadcasters for allowing the minister to hog the spotlight meant for sportspersons representing India at the event. 
Actually, these tweets are all conspiracies to defame India. It's true.