10 years it took for this ICC final to happen. It's more than just a game for us now. Any other final with any other opponent would've been different. But there's history here. There's more at stake than just a trophy. It's about reputation. It's about a rivalry that has been brewing for decades. There's an emotion behind it that only people of these two countries can understand.
The contest has produced countless memorable moments. Excuse us, for we have only 20 for you. There are so many more that lie in the nostalgic memory bank in our heads. But even these 20 are enough to pump you up for the final. 
1. The famous Venkatesh Prasad revenge when Aamir Sohail sledged him after hitting a four in the 1996 World Cup.
Prasad uprooted his stumps.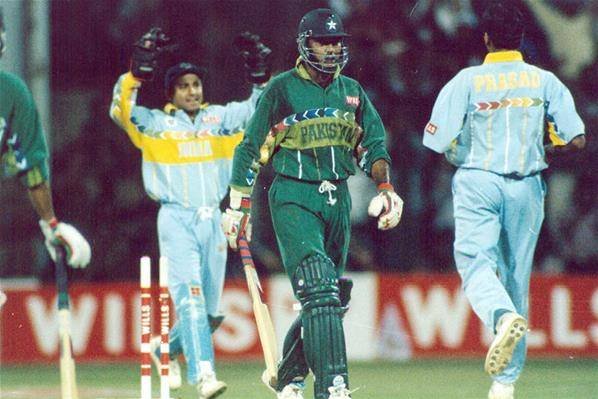 2. Virat Kohli dedicates his match-winning fifty to Sachin who was in the stands during the 2016 World T20.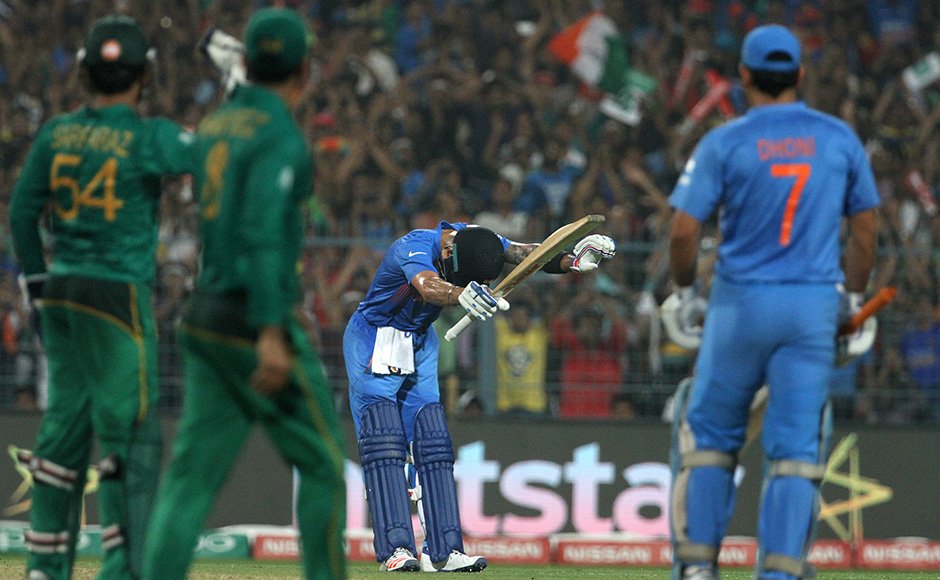 3. Bhajji hits the winning runs by clearing the boundary and celebrates in style.
It was his response to Shoaib Akhtar sledging him in the previous over.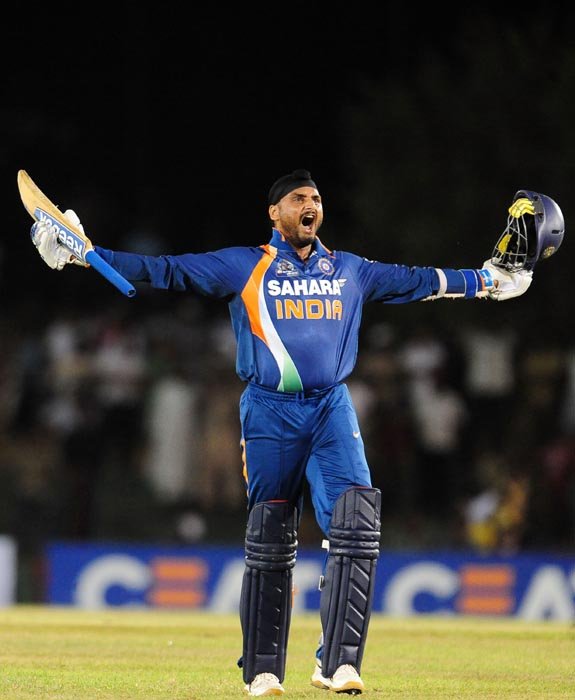 4. Irfan Pathan celebrates his hat-trick in the first over of a Test match at Karachi in 2006.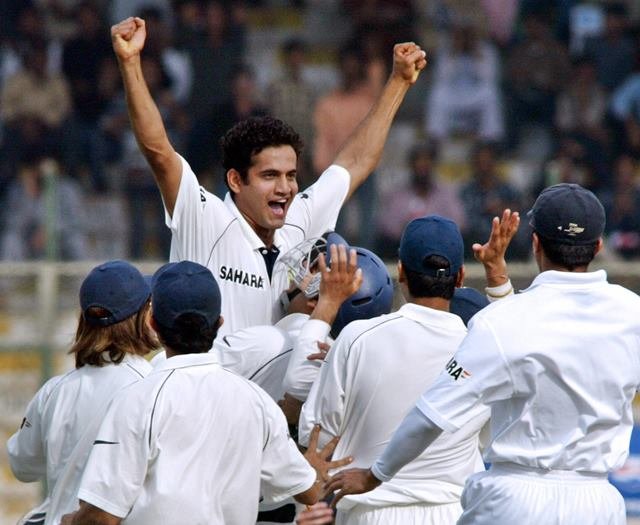 5. Javed Miandad mocks Kiran More for appealing too much in a 1992 World Cup group stage match.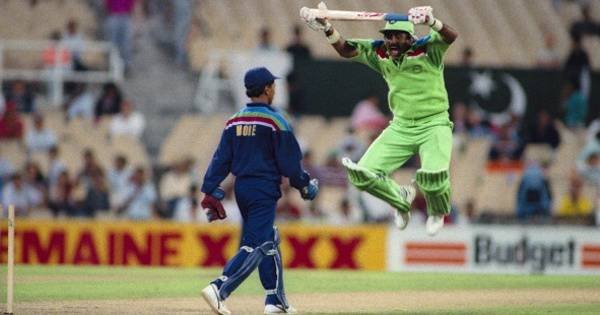 6. The famous uppercut off Shoaib Akhtar in the 2003 World Cup when the ball ended up in the stands.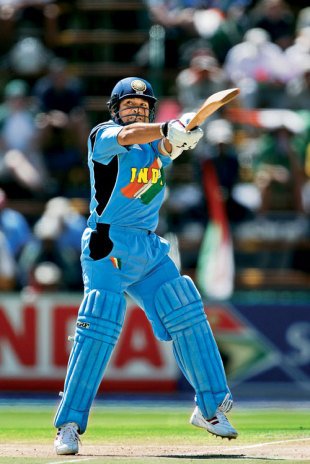 7. Ishant Sharma and Kamran Akmal get into a heated argument that culminated in the tall man taking a brilliant catch at third man to get Akmal out.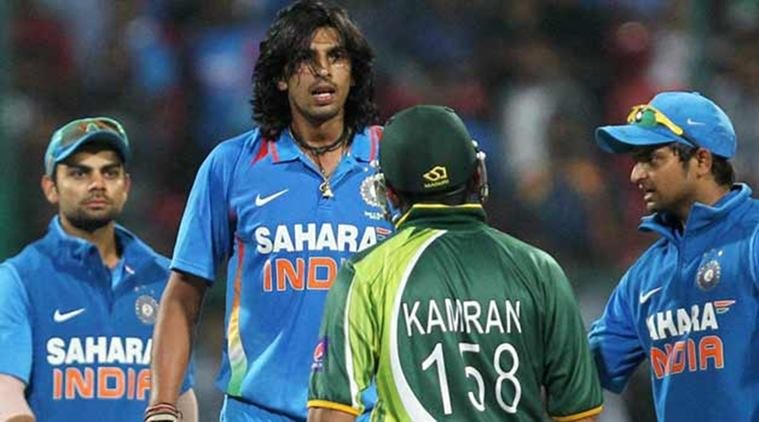 8. Amitabh Bachchan sings the national anthem during the 2016 World T20.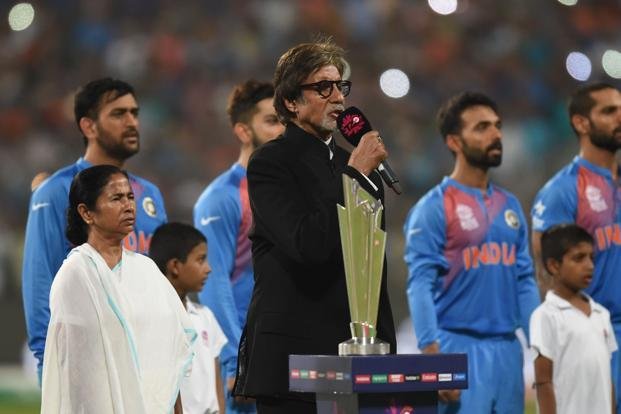 9. Javed Miandad hits a match-winning six on the last ball, off Chetan Sharma.
They needed 4 to win.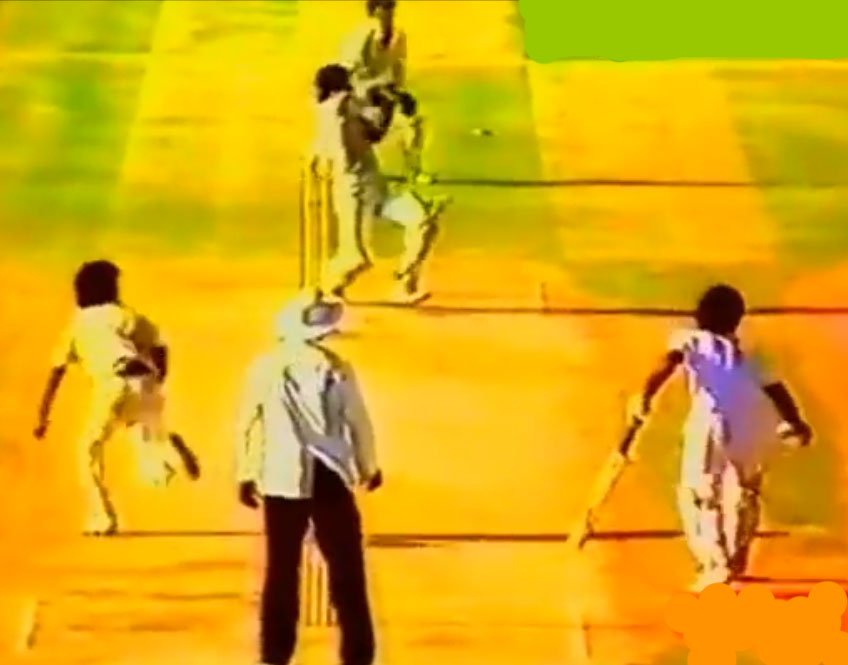 10. The DRS that went our way and with it the 2011 World Cup semi-final too. 
Sachin was given out, but the DRS confirmed otherwise. He was later dropped 4 times and went on to score 85.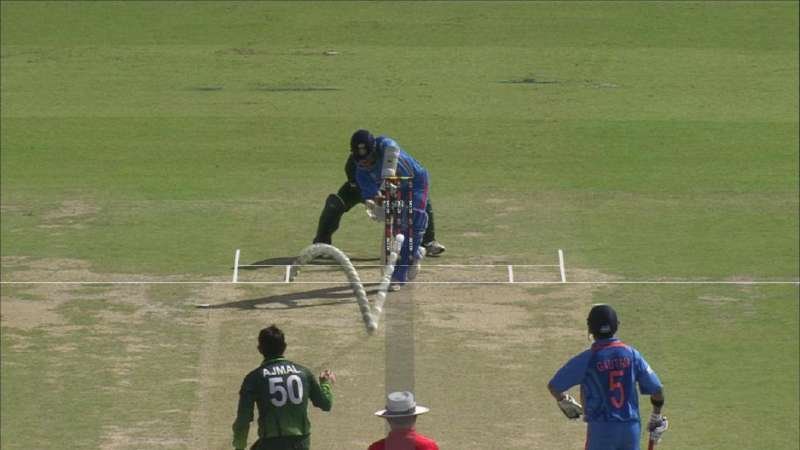 11. Sachin Tendulkar crouches and takes a breather during his blistering 98 off 75 in the 2003 World Cup.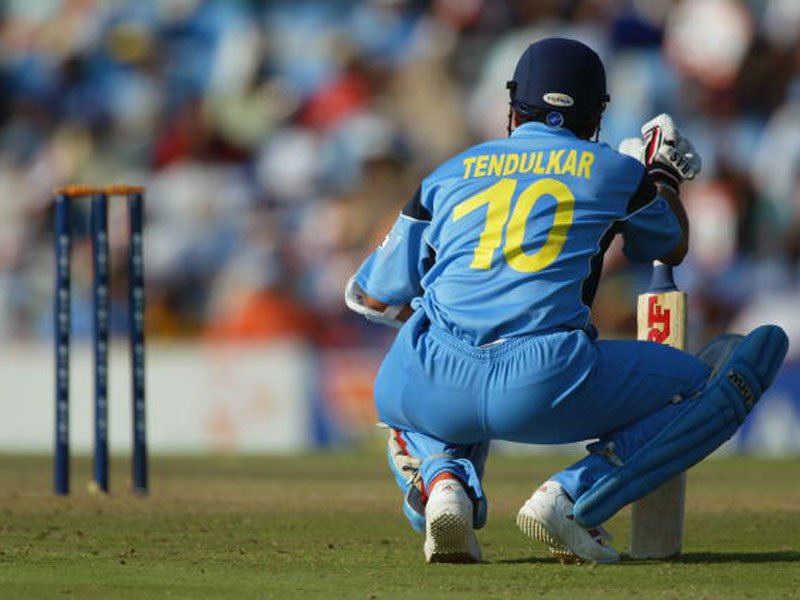 12. Inzamam Ul-Haq being controlled by security as he gunned for an Indian fan who had teased him from the stands.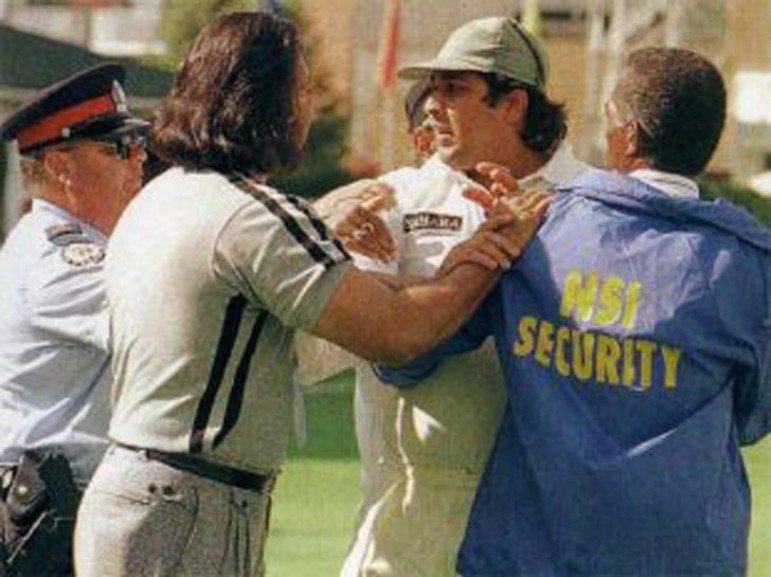 13. Mohammed Amir takes the 3rd of his 3/18 during the 2016 World T20. It was a spell lauded by Virat Kohli as well.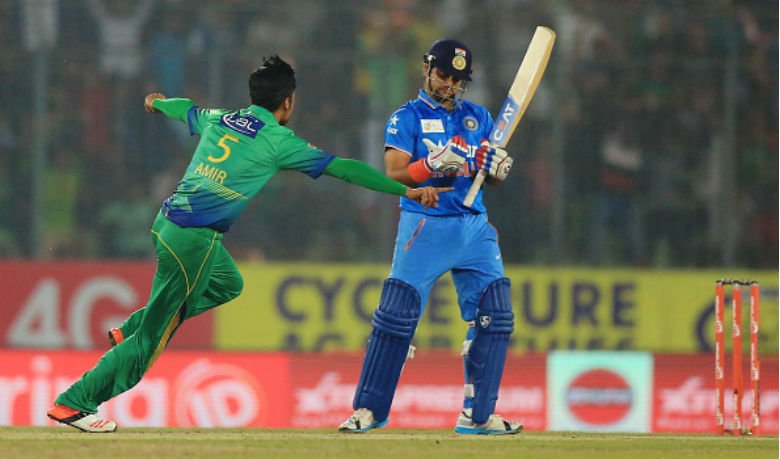 14. Robin Uthappa bows down during the bowl out in the 2007 World T20 group match. 
He made it 3-0 and Afridi missed the next one, handing us the win.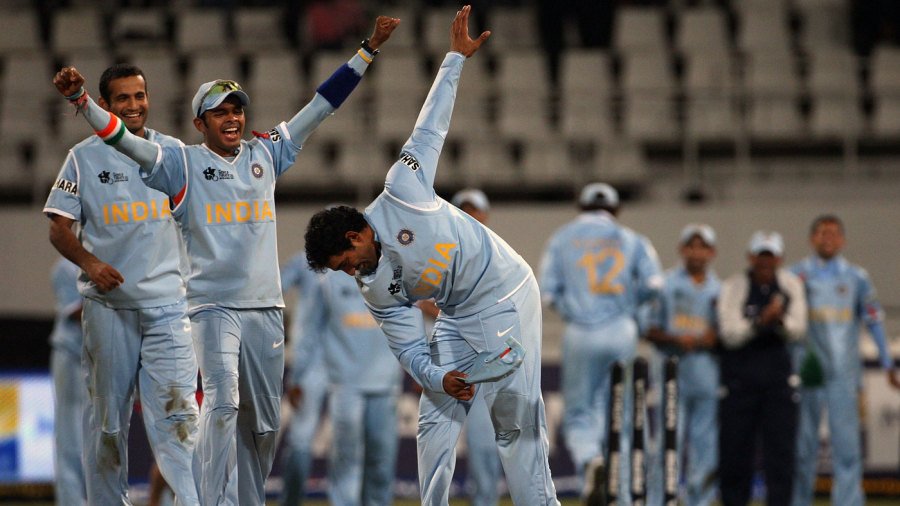 15. Anil Kumble appeals for what would be his 10th of a ten-wicket haul vs Pakistan at the Ferozshah Kotla.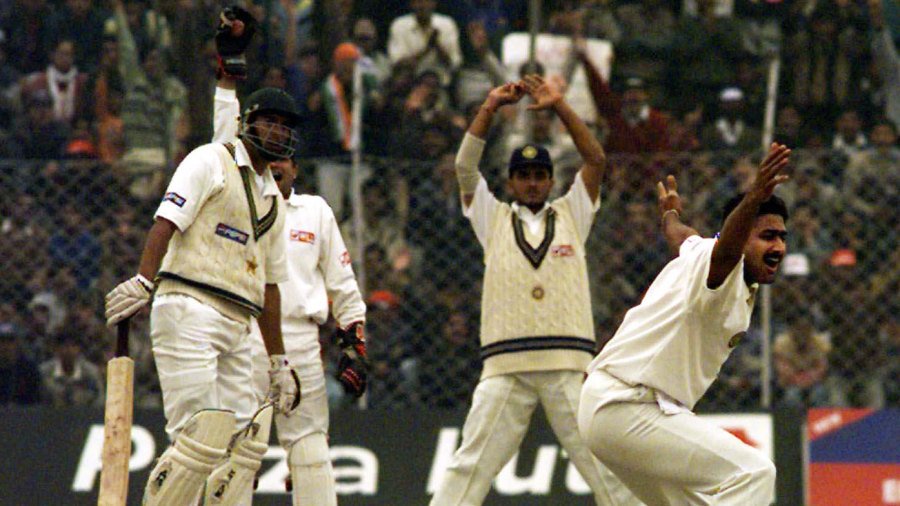 16. Shahid Afridi celebrates a nail-biting victory after hitting two sixes in the last over with only one wicket in hand.
They needed 10 off 4.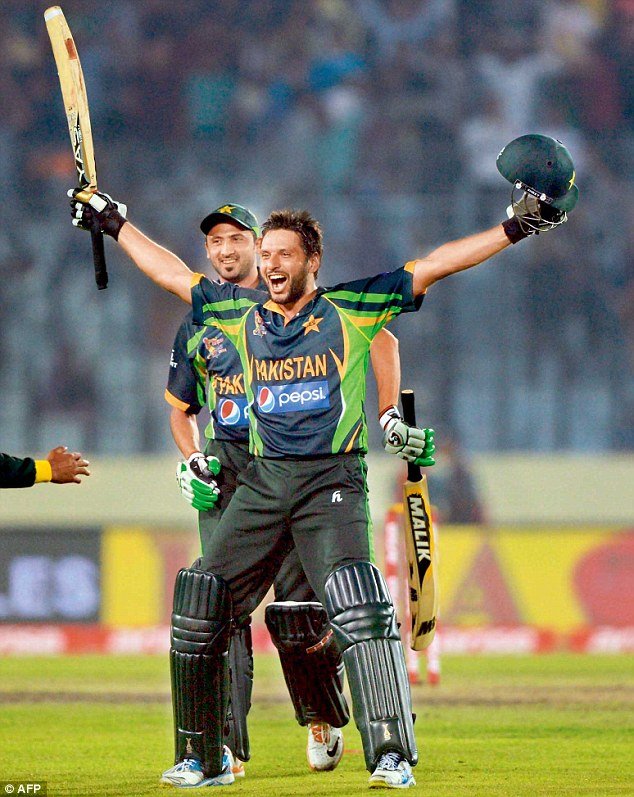 17. One of the rare moments when Rahul Dravid lost his cool and got involved in a spat with Afridi.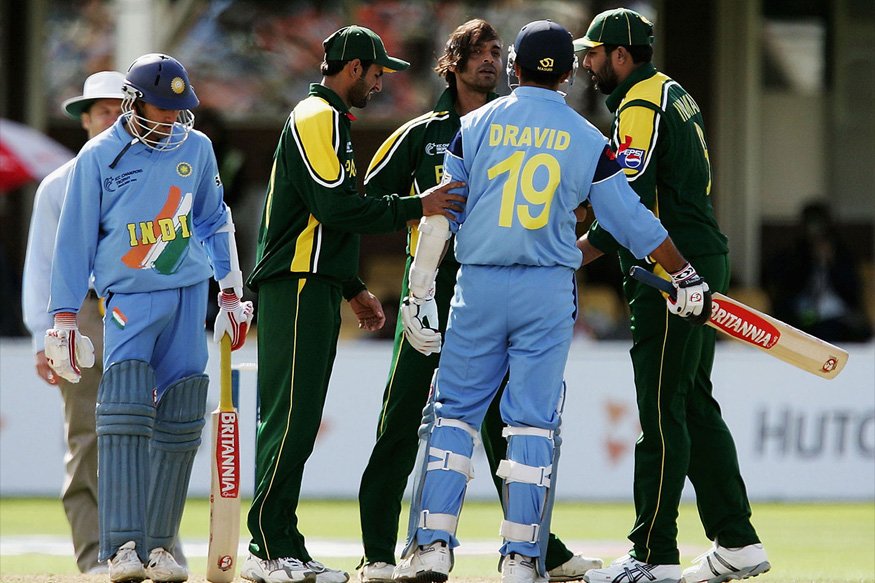 18. Sehwag celebrates his triple ton after hitting a six and aptly becomes the 'Sultan of Multan'.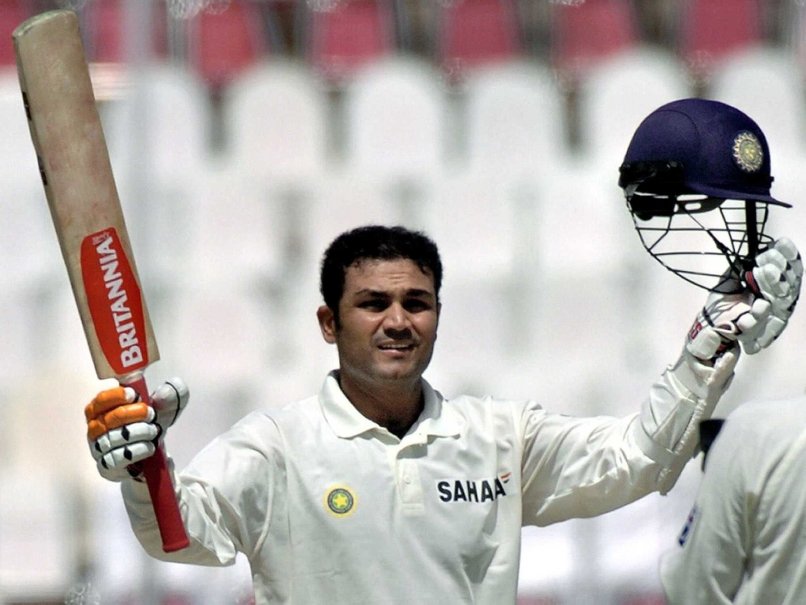 19. The old horses, Wasim Akram and Mohammad Azharuddin, share a friendly moment before the toss.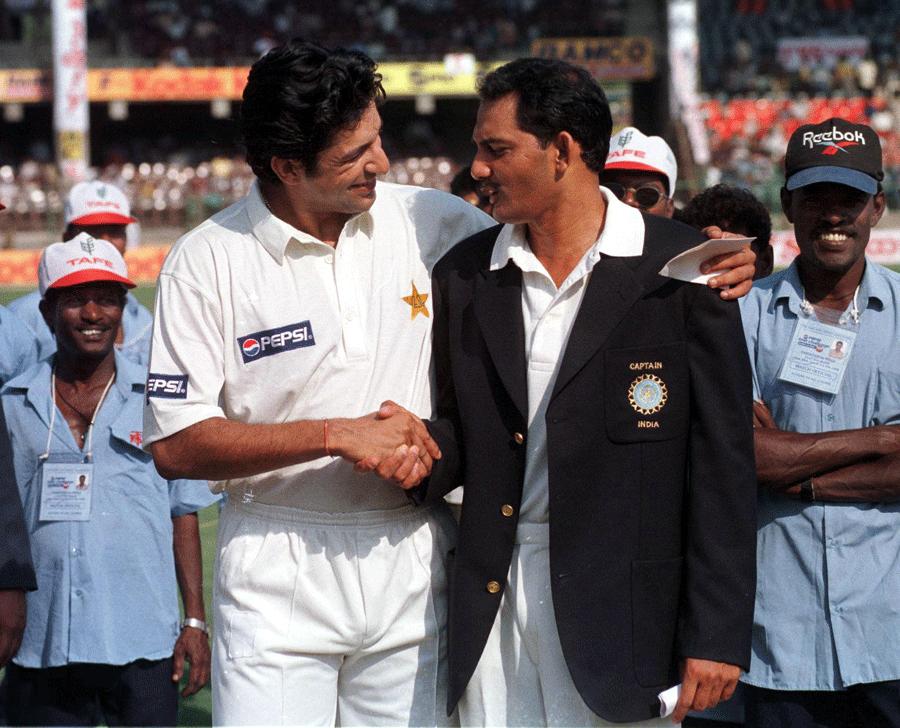 20. Dhoni celebrates with vigour, while Misbah slumps to his knees, as India win the 2007 World T20 by 5 runs.
This happened the last time we met in an ICC final.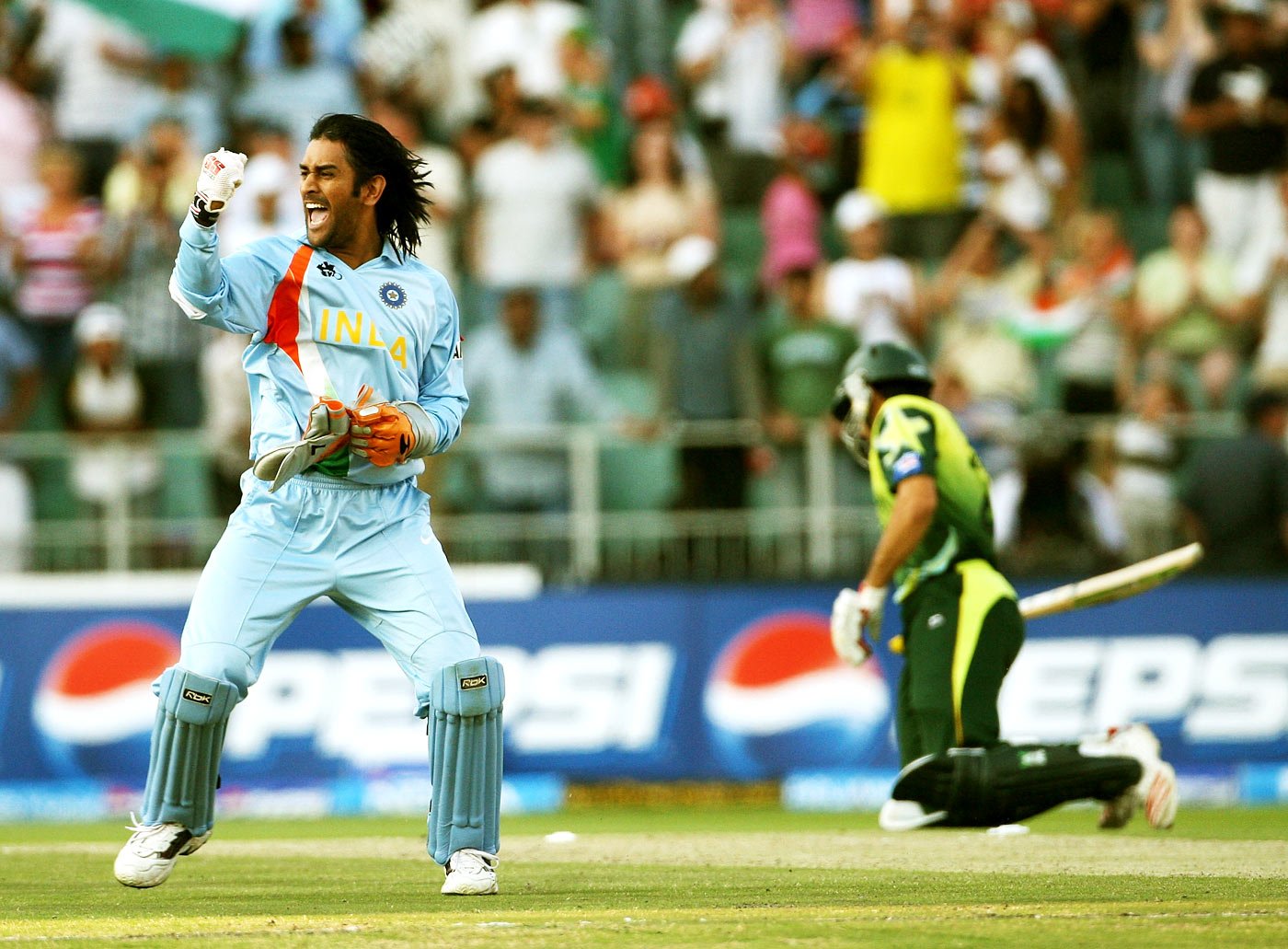 3 pm, Sunday, 18th June. Let's hope we have few more to add to this list.