Little spoiler alert, BTW. We've always won against Pakistan at the World Cup. 
The rivalry between India and Pakistan is very well documented. The two teams have always played good, hard cricket and given us the entertainment that we deserve. 
In fact, some of the best games these two teams have played have happened in the World Cup. 
1. Round Robin match, World Cup, 1992
India defeated Pakistan by 43 runs. 
This was the first of the 6 consecutive World Cup wins against Pakistan. That being said, you might remember this game for different reasons. You must have seen the video of an animated Javed Miandad jumping around and mocking Kiran More. This was the game.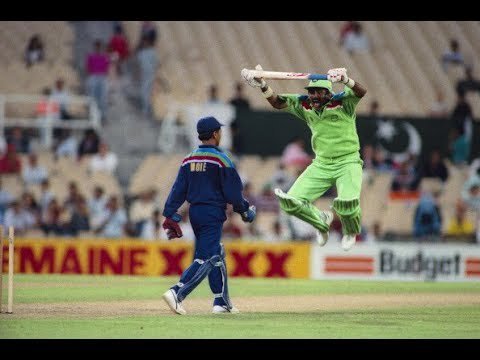 Batting first on a slowish pitch, India was easily restricted to 216/7 in their designated 50 overs. And although Pakistan would eventually go on to win this World Cup, they hadn't hit form by this time of the tournament.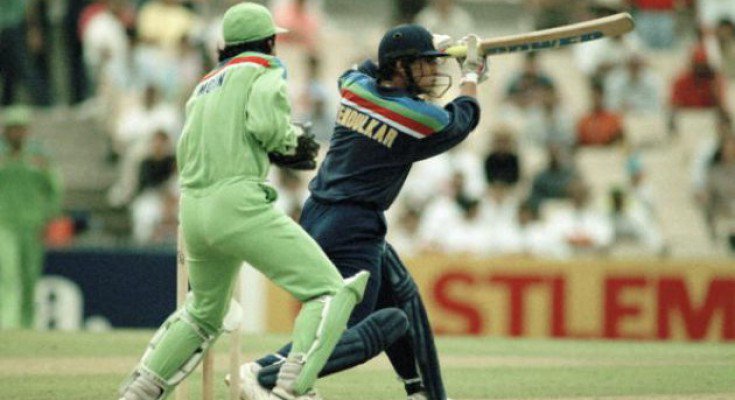 The entire team collapsed under a disciplined Indian bowling attack for 173.
2. Quarter-final, World Cup, 1996
India defeated Pakistan by 39 runs.
Again, you might remember this game for Venkatesh Prasad's famous send-off to Pakistani opener Aamir Sohail.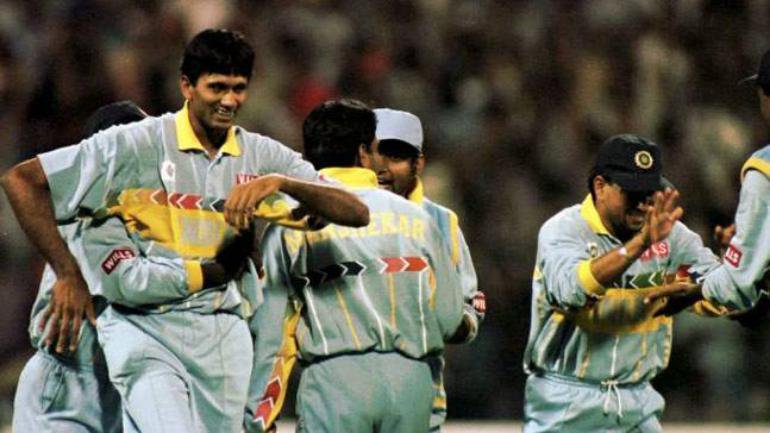 Before that, India batted first and Navjot Singh Sidhu smashed his way to a 93 before getting out. In the slog overs, Ajay Jadeja took over from Sidhu and went after Waar Younis; in an era where such blatant disregard for a fast bowler was an uncommon sight.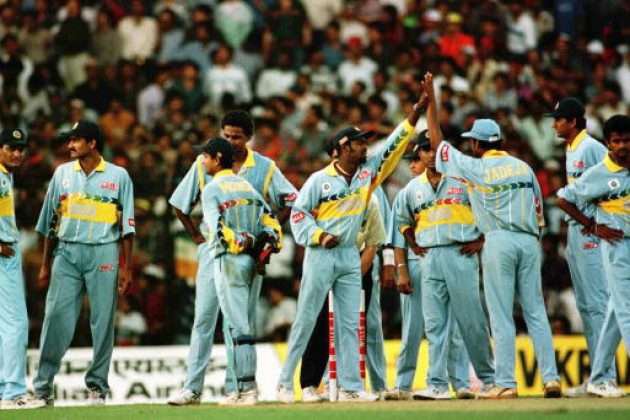 Chasing India's 288, Pakistan kept losing wickets at regular intervals and finished at 248/9. 
3. Super Six match, World cup, 1999
India defeated Pakistan by 47 runs.
India and Pakistan were at war in Kargil when this game took place and the match had to be supervised by a massive police contingent.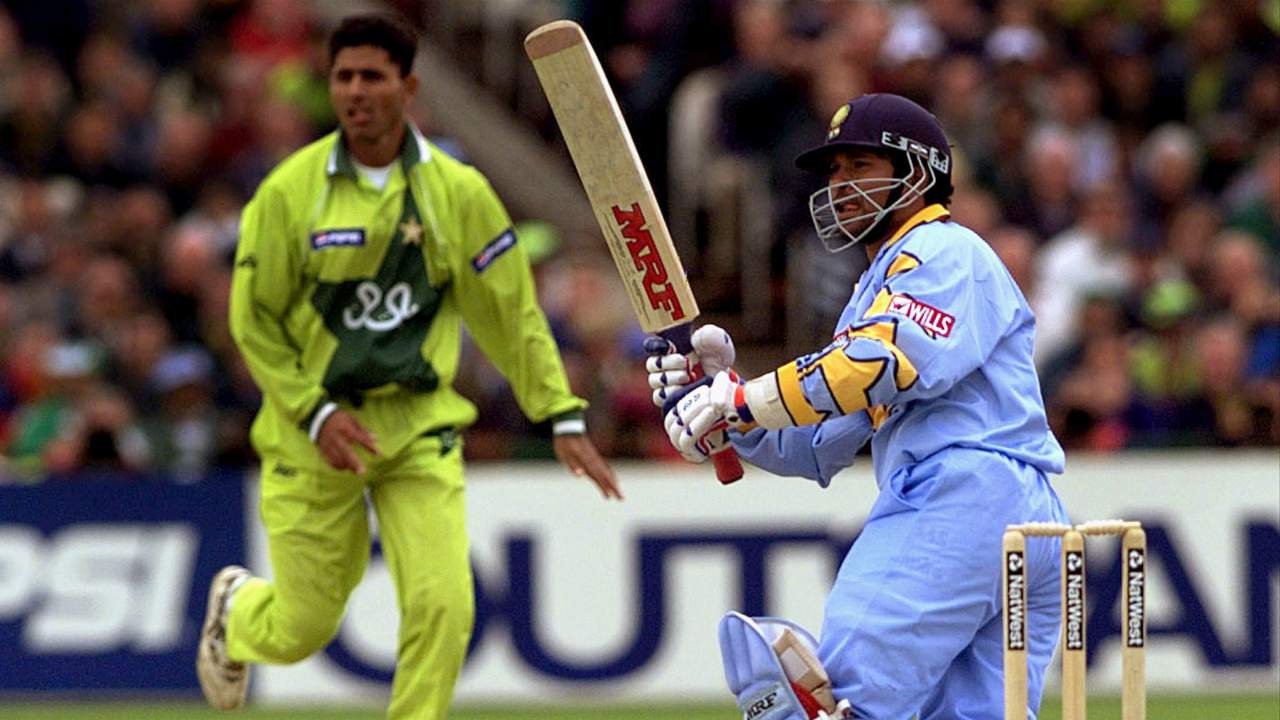 Batting first, India managed to score merely 227 in their allotted 50 overs. But a spirited 5-wicket haul by Venkatesh Prasad meant that Pakistan was dismissed for 180 despite getting a good start.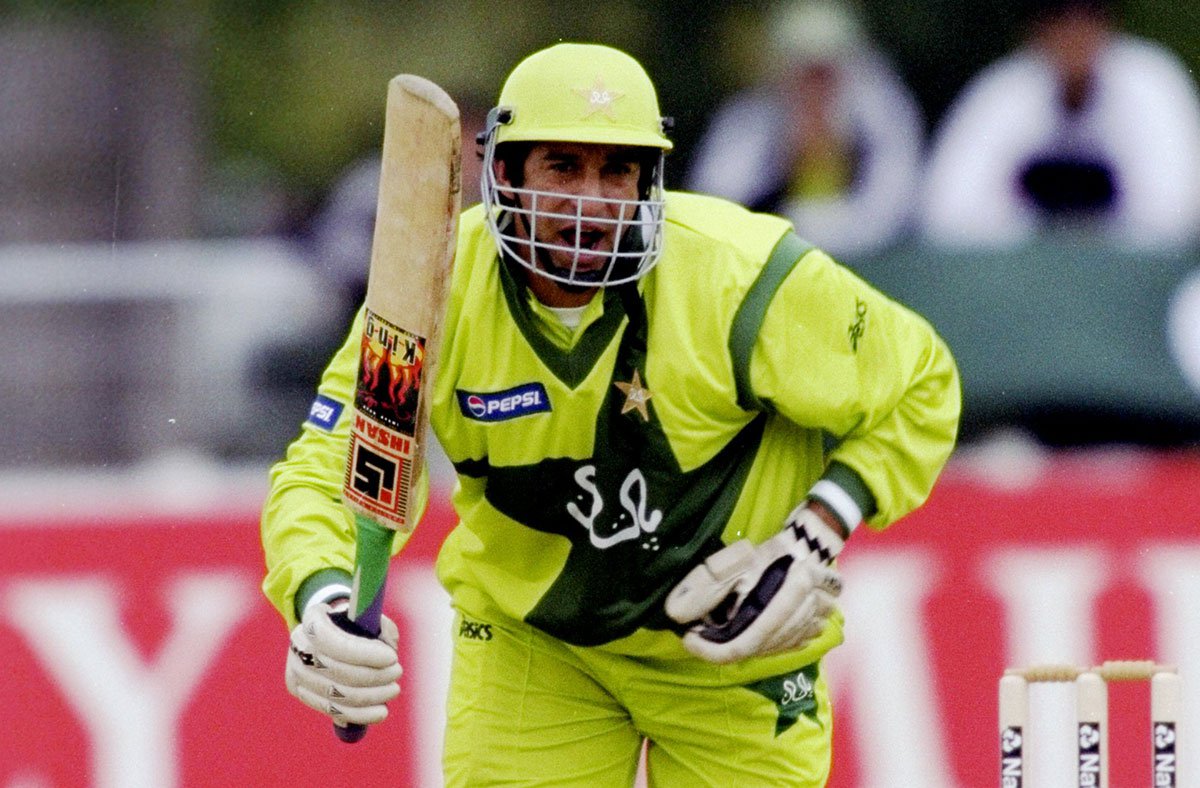 4. Pool A match, World Cup, 2003
India defeated Pakistan by 6 wickets (with 26 balls remaining).
Batting first on a flat track, Pakistan set India a target of 274. Mind you, this was the Pakistani team that had Akram, Waqar and Akhtar bowling for them.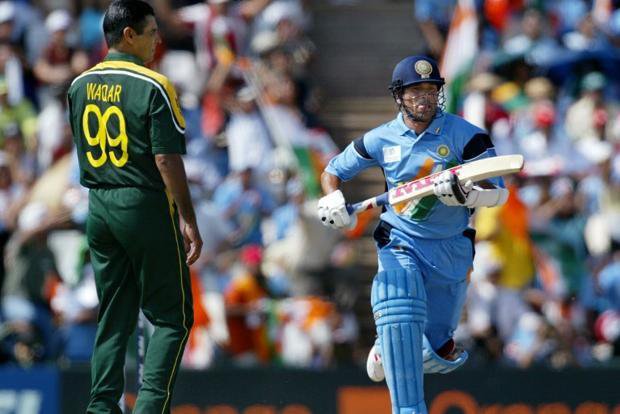 But the way Tendulkar and Sehwag counter attacked and went after the Pakistani quicks, changed the course of the game. Even after Tendulkar got out for an amazing 98, a patient 44 from Dravid and a quickfire 50 from Yuvraj Singh meant that India crossed the line with ease.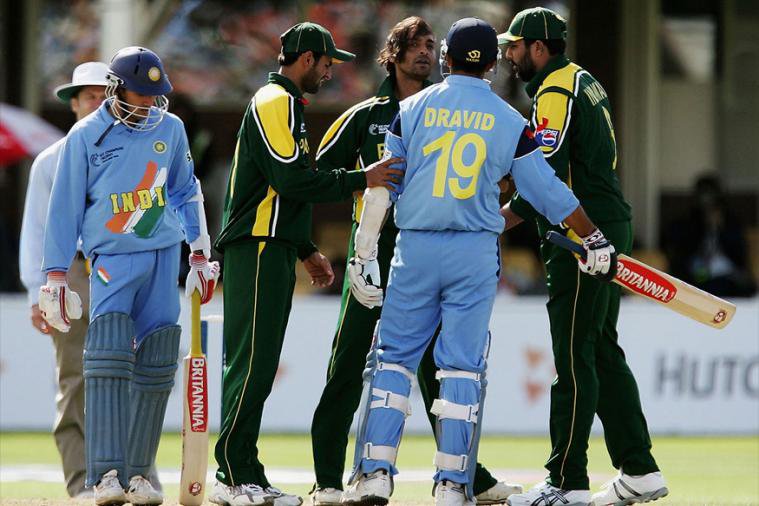 4. Semi-final, World Cup, 2011
India defeated Pakistan by 29 runs. 
Pakistan dropped Sachin at least 4 times during his 85-run innings. The rest of the Indian batting order also got starts but failed to convert them and were stopped for 260.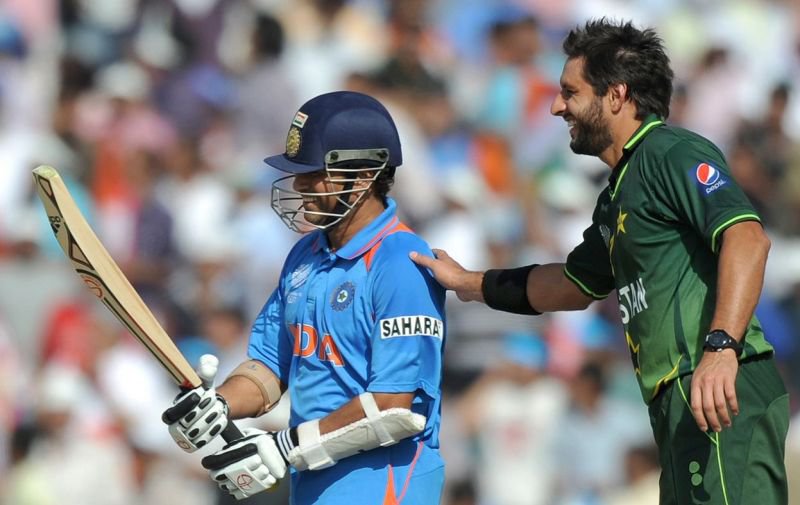 Chasing the score on a relatively easy track in Mohali, Pakistan struggled to attain momentum at any stage of the match. What followed was a batting collapse, that saw India win the match easily by 29 runs.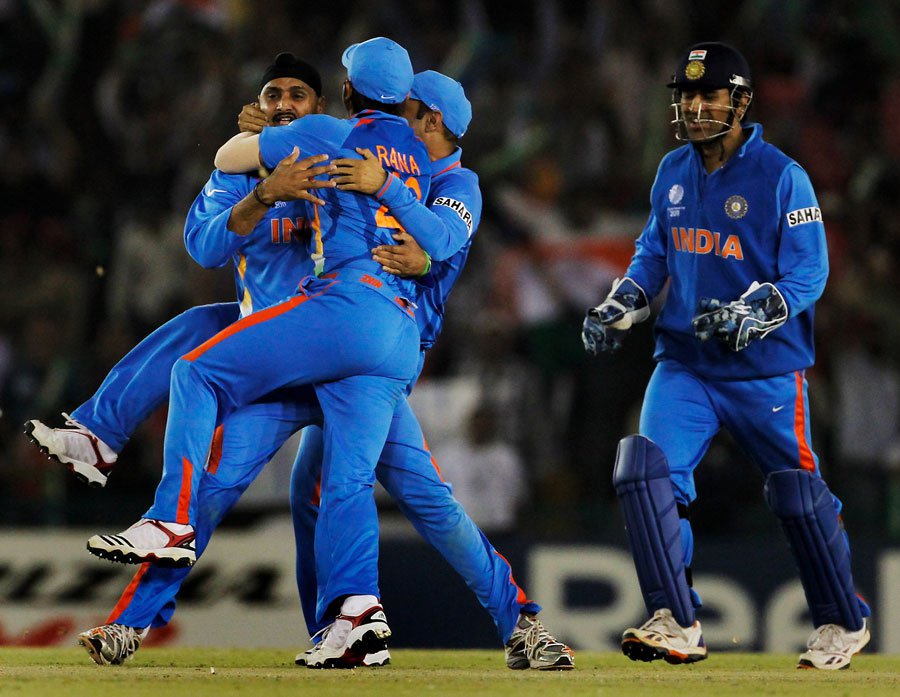 5. Pool B match, World Cup, 2015
India defeated Pakistan by 76 runs.
Batting first, India got off to a great start. Dhawan and Kohli scored 73 and 107 respectively to set the stage for the lower order to slog their hearts out. And Suresh Raina did just that with 74 off 56, setting Pakistan a target of 301 to chase.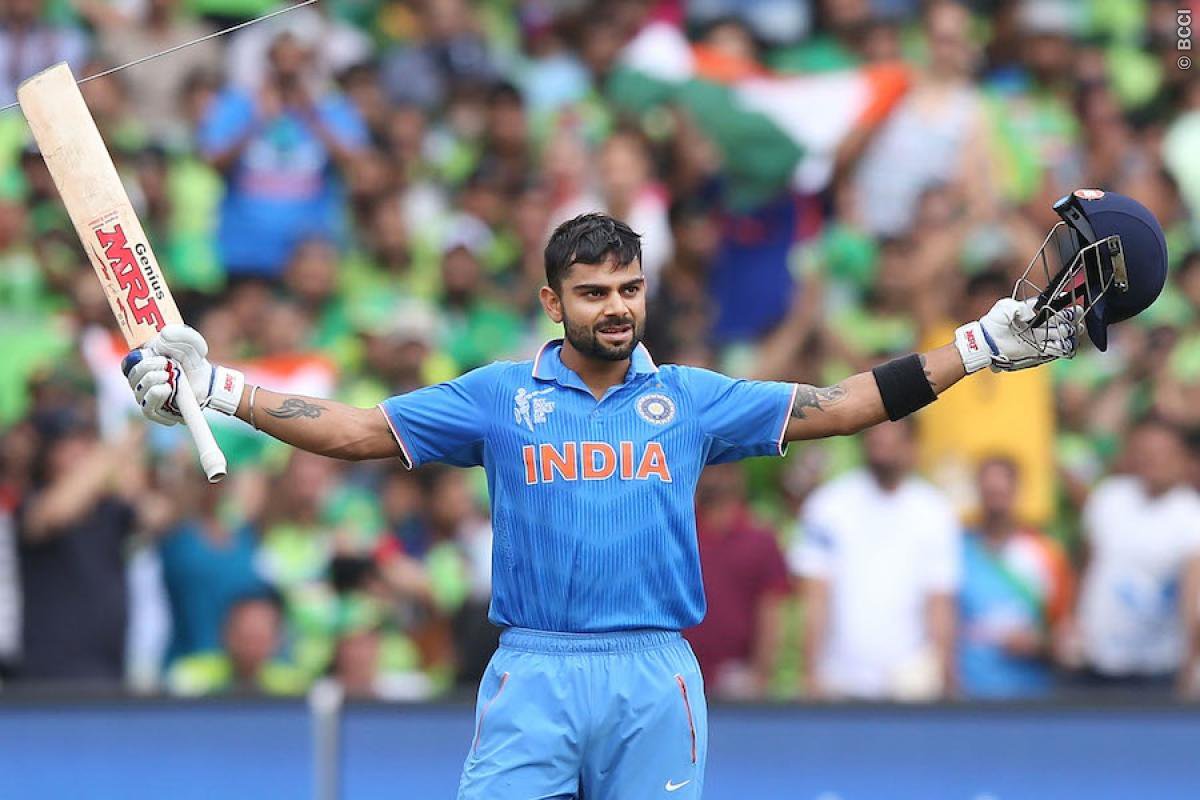 Chasing the score, Pakistan fell to Mohammed Shami's trap as he collected 4 wickets and made a mockery of the Pakistani batting line-up.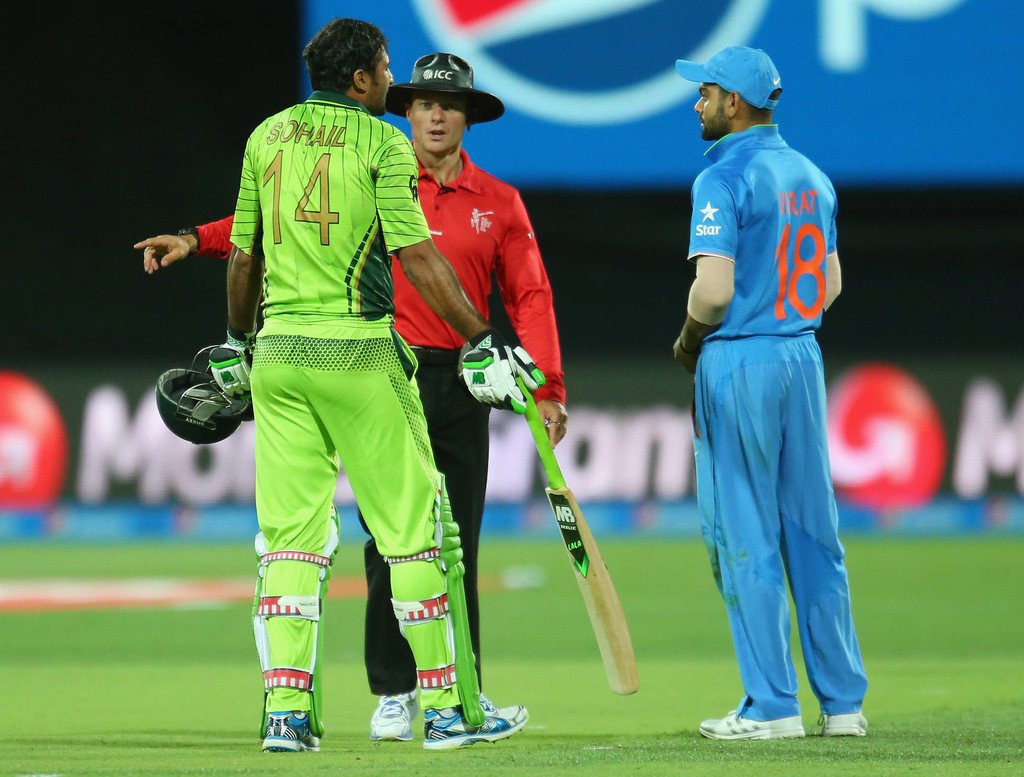 So, India has never lost a game to Pakistan in any World Cup, whatsoever. On Sunday, let's hope they keep it that way.