The Sri Lankan cricket team is in Delhi today to play its third test match against India.
And with India leading 1-0, things don't look too good for Sri Lanka.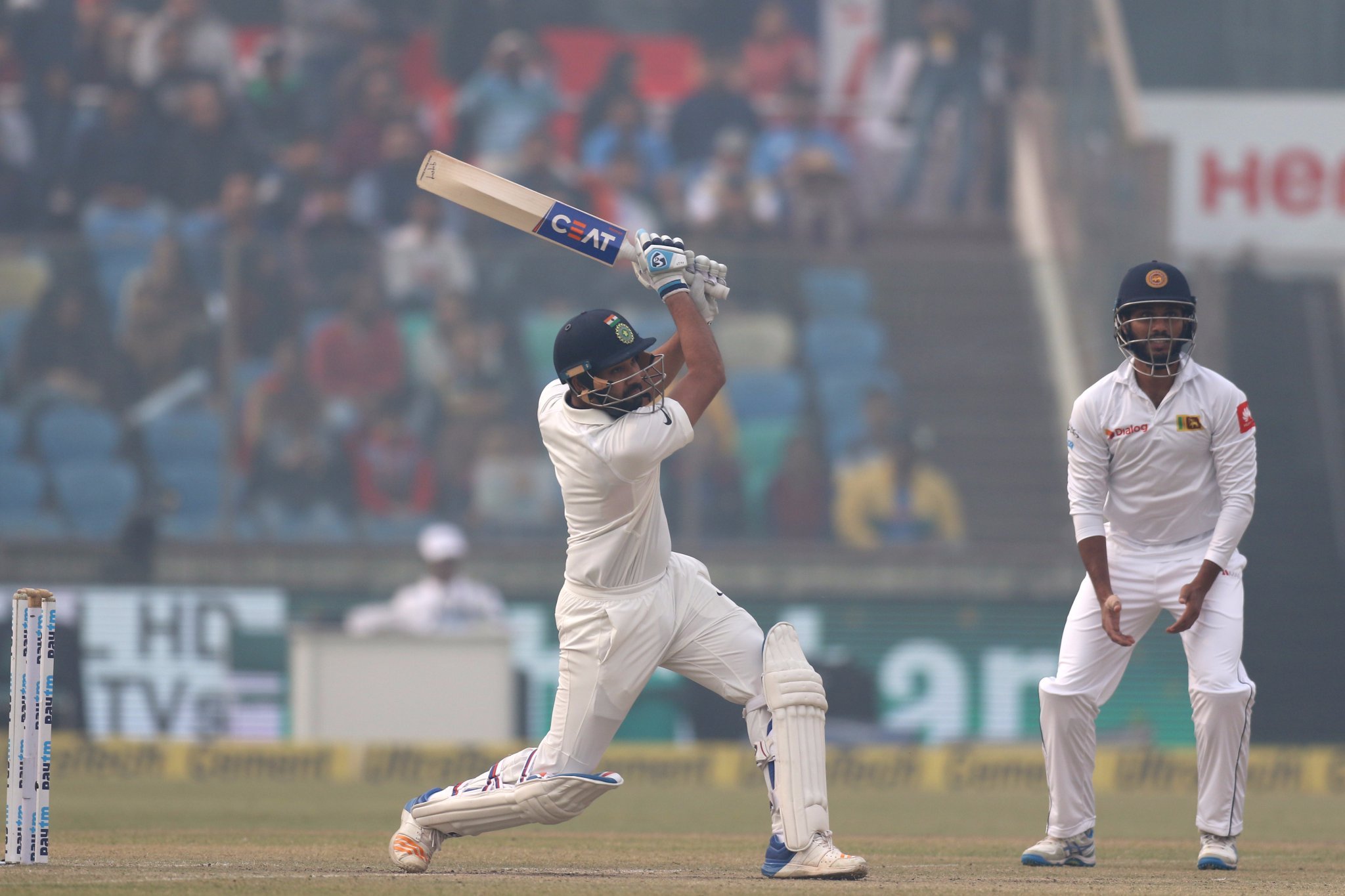 However, Kohli & Co. aren't the opposing team's biggest worries.
It's Delhi's air quality.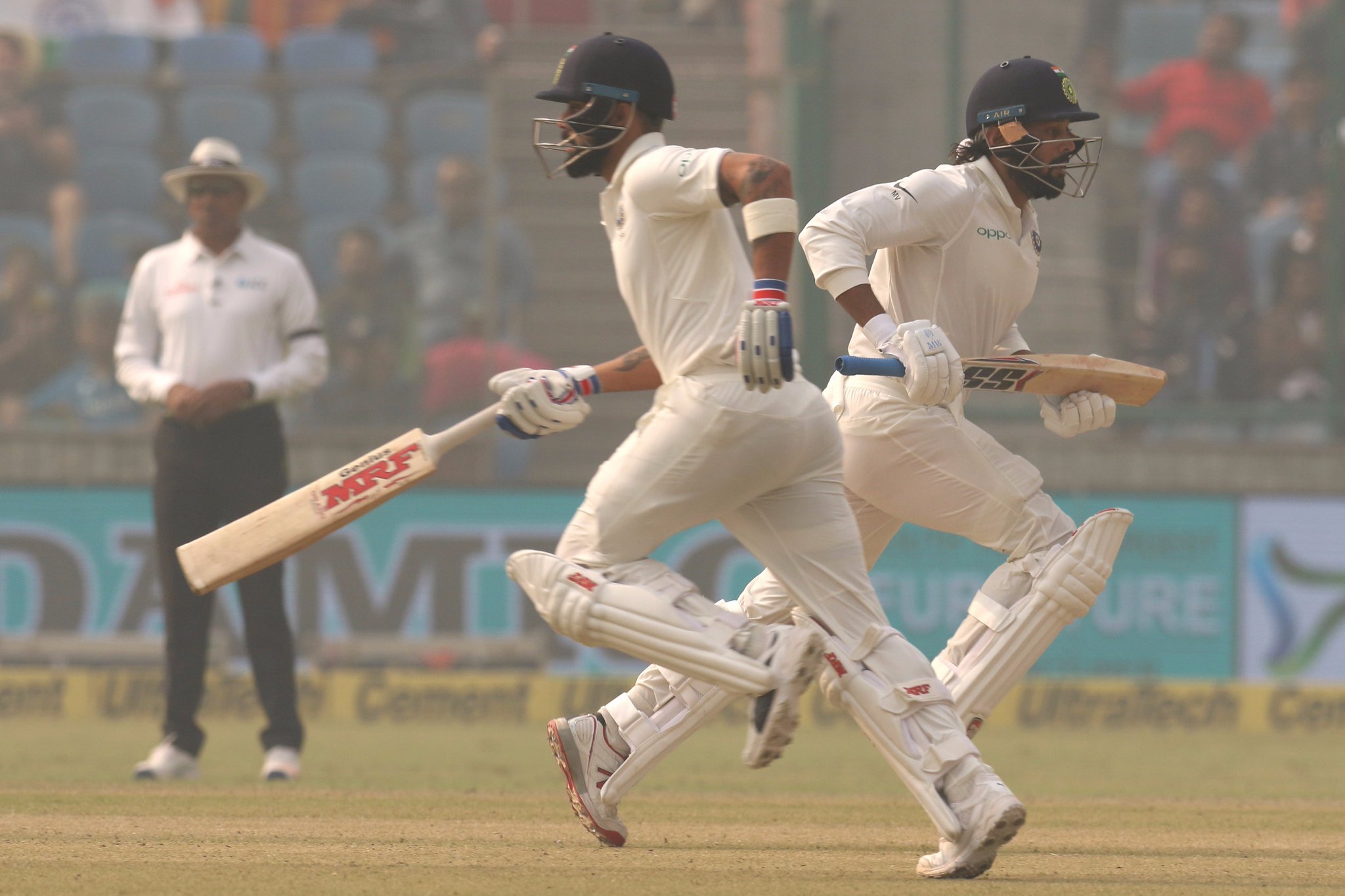 According to a news report by The Indian Express, Sri Lankan players were seen wearing masks to protect themselves against the toxic air at Feroz Shah Kotla.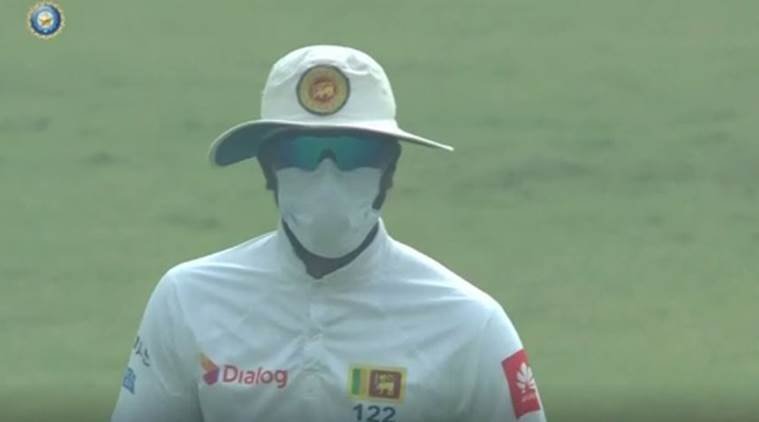 A clever tactic indeed 'cause then the Sri Lankan batsmen could've come for batting multiple times kyunki shakal kisi ki bhi nahin dikh rahi thi.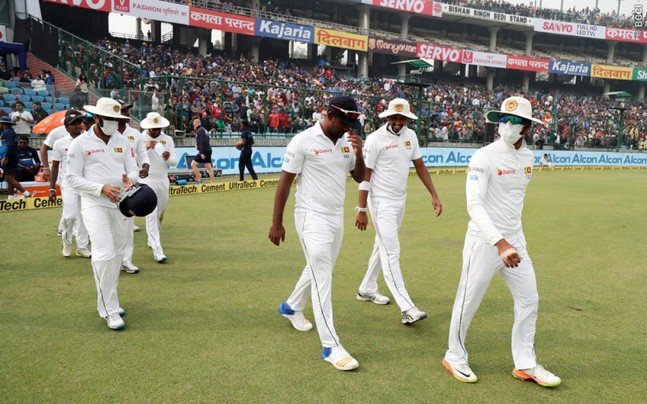 But it turned out to be a pretty serious situation since reports of the match being called off due to poor air quality started coming in.
If this Test is called off for poor air quality, it'll be a 1st in history. A well-deserved slap on our faces, given how complacent we've been

— Shekhar Gupta (@ShekharGupta) December 3, 2017
And all Indians should now wear masks to conceal embarrassment.

— ABHIJIT CHAKRABORTY (@ABHINANGKOI) December 3, 2017
Slap on our face due to absolute lack of concern shown by AAP govt in Delhi. Not even one step taken by this govt to address this problem.

— Vinod K Sharma (@vinvani) December 3, 2017
However, as was reported by NDTV, the match hadn't been called off, but stopped briefly owing to poor air quality.
Nonetheless, a matter of shame indeed for all of us.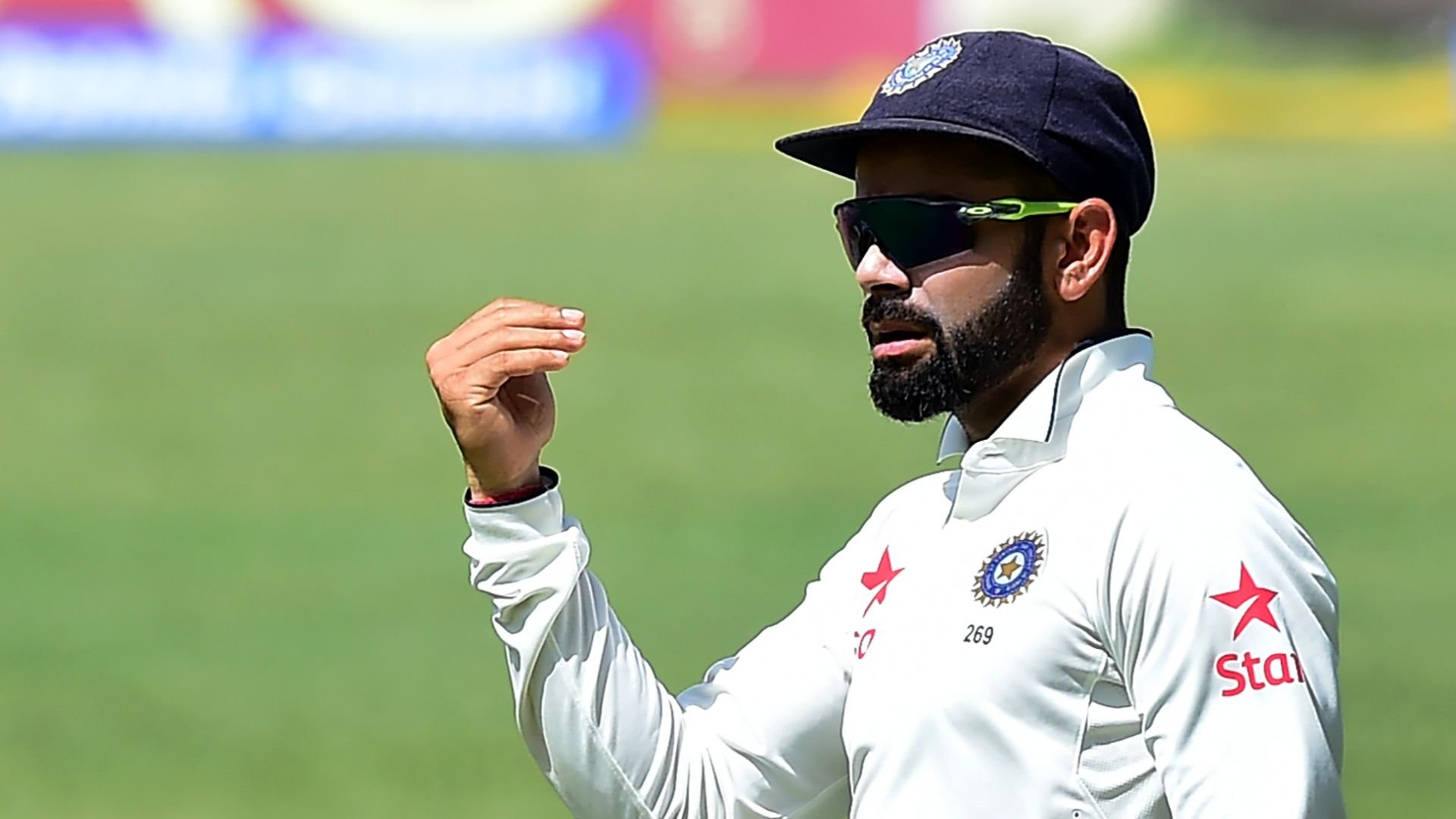 The match was halted a few times and Kohli finally declared the innings. (at the time of writing this article).
Either way, this calls for some serious introspection for the Delhi government considering this is perhaps the first time a match is being directly affected by the poor air quality.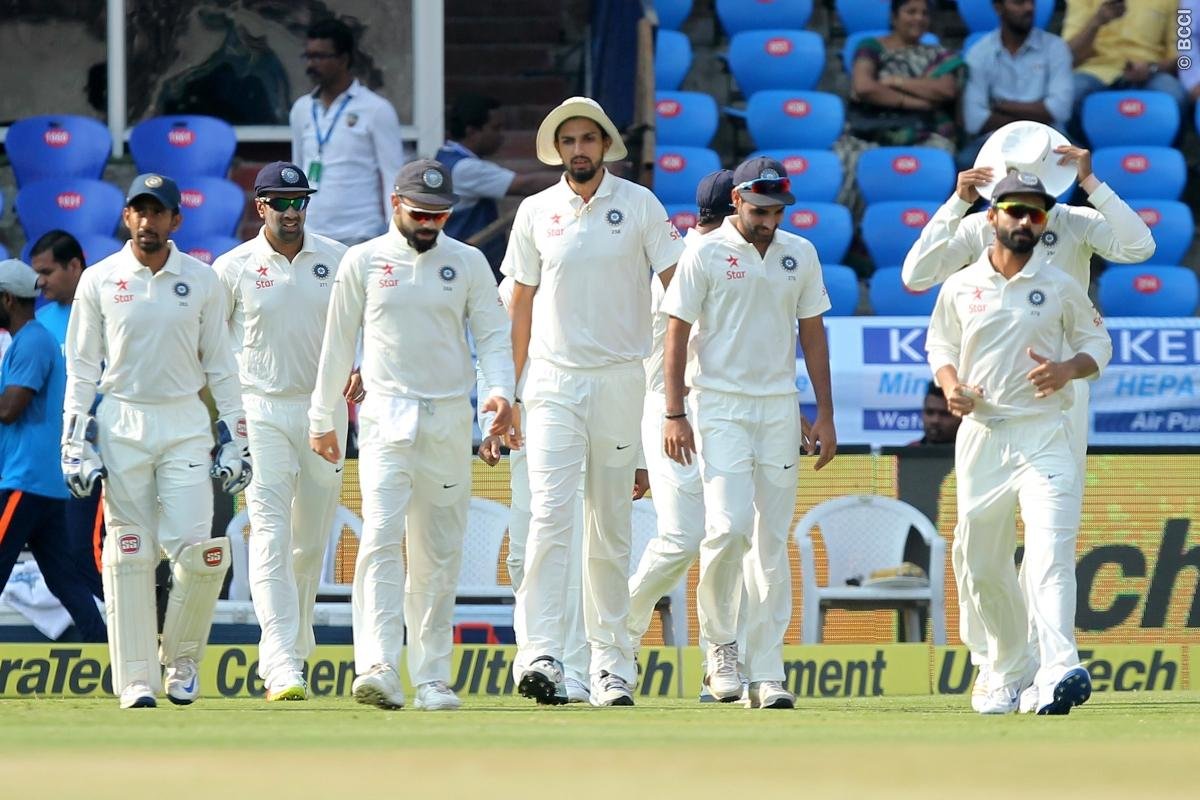 Even if India wins this series, looks like the Man Of The Series will be the Delhi smog.