Defending champions India will be aiming to shut out off-field controversies when they lock horns with arch-rivals Pakistan in their ICC Champions Trophy opener — a marquee contest where tension and drama is never in short supply.
One of the finest fast bowlers of current times, Mohammed Amir would be pitted against the talismanic Virat Kohli in what could turn out to be a battle primarily between India's vaunted batting line-up and against Pakistan's potent bowling attack.
A line-up that boasts of Kohli, Rohit Sharma, Shikhar Dhawan, Yuvraj Singh and Mahendra Singh Dhoni can be intimidating for any bowling attack.
But facing Amir and an equally talented Junaid Khan in English conditions, despite Edgbaston showing signs of being a batting-friendly track, will be testing for the Indian batsmen.
In any case, Pakistan can be brilliant on a given day and rubbish on several others.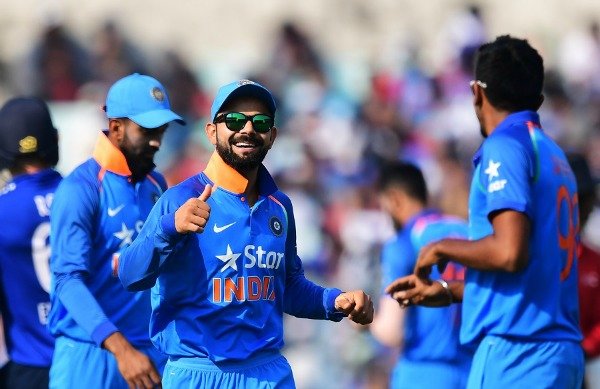 For India, the bone of contention will be their bowling combination, with all-rounder Hardik Pandya being the balancing factor.
Jasprit Bumrah and Bhuvneshwar Kumar are certainties. Umesh Yadav has more zip in his bowling after a successful Test season but Mohammed Shami has a variety of skill in his repertoire to trouble the best batsmen.
With Pakistan's top-order full of right-handers, Ravichandran Ashwin will have a tough fight making it into the team in place of Ravindra Jadeja.
Like it or not, an Indo-Pak match is a bit different from other cricketing rivalries purely due to its socio-political significance.
The current cross-border tension between the South Asian neighbours also adds its distinct colour to the historical rivalry in which India have come up trumps more often than not in global competitions.
For cricketers, it's just "another match" but for the die-hard fans, a win is not everything but the only thing that they expect from their heroes.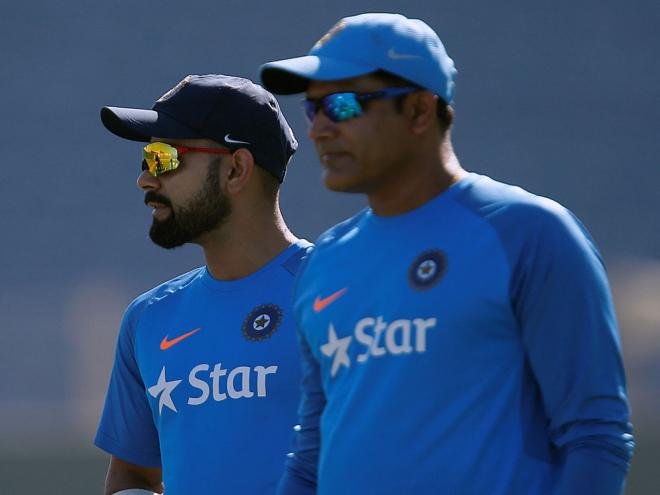 The 'Batsman' Virat Kohli knows more than a thing or two about how to win matches against Pakistan but for 'skipper' Virat Kohli, the tournament as a whole would test his maturity.
The unsavoury controversy related to his speculated rift with chief coach Anil Kumble couldn't have happened at a more inappropriate time — just when India were going into an important ICC event.
But Indian teams of the past have shown that off-field issues becomes inconsequential, the moment they cross the boundary rope.
Ironical as it may sound, the Pakistan team, which has always been controversy-ridden, has not had any major flare- ups till now save enfant terrible Umar Akmal being sent back due to poor fitness.
While Champions Trophy is one ICC event where Pakistan enjoy a 2-1 head-to-head record against India but on paper, Kohli's men are far superior in each and every department of the game.
In batting, man-to-man, India have more experience and quality.
While Rohit Sharma will be playing his first international match after more than six months, Shikhar Dhawan will look to relive his performance during the 2013 edition, when he was in the form of his life winning 'Man of the Tournament' award.
But Rohit and Shikhar are proven match-winners on their days and on good tracks they can be bullies.
Cut to Pakistan, Azhar Ali and Ahmed Shehzad are talented but they are not as prolific as the Indian duo as their averages of 38 plus and 33 plus will suggest.
At No.3, there are no debates and the Indian captain already rates among the top four batsmen in world cricket along with Steve Smith, Kane Williamson and Joe Root.
Babar Azam, with an ODI average close to 45, has been a terrific young find for Pakistan. However, the India match will not only test his technique but also his temperament in front of a packed-to-capacity stadium.
Yuvraj Singh and Mahendra Singh Dhoni are a few years ahead in terms of quality and execution compared to opposition veterans Mohammed Hafeez and Sarfraz Khan.
It will be interesting if Yuvraj, who couldn't play the warm-up games, is fit for the 'Battle Royale'. In case Yuvraj is not fit, Dinesh Karthik will get a look-in.
Pocket dynamo Kedar Jadhav will also face his first big test outside the sub-continent.
However it's the bowling where Pakistan may just have a slight edge as Amir, Wahab and Junaid are tough to face if there's cloud cover. But Bhuvneshwar, Bumrah, Shami and Umesh also combine to form a quality attack.
In all, it's advantage India despite the reported dressing room unrest.
Squads:
India: Virat Kohli (captain), Shikhar Dhawan, Rohit Sharma, Yuvraj Singh, Kedar Jadhav, MS Dhoni (wk), Ravindra Jadeja, Hardik Pandya, Jasprit Bumrah, Bhuvneshwar Kumar, Umesh Yadav, Mohammed Shami, Ajinkya Rahane, Dinesh Karthik, Ravichandran Ashwin.
Pakistan: Sarfraz Khan (captain and wk), Ahmed Shahzad, Azhar Ali, Babar Azam, Faheem Ashraf, Fakhar Zaman, Haris Sohail, Hasan Ali, Imad Wasim, Junaid Khan, Mohammed Amir, Mohammed Hafeez, Shadab Khan, Shoaib Malik, Wahab Riaz. 
Feature image: AFP