India VS New Zealand might be a cracker of a game, but Indian Twitter is a little occupied with something else around the match. It's the viewing quality, to be precise.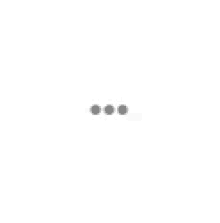 Twitter user Rahul Fernandes shared a thread listing the reasons why he believed the quality of viewing a good Test match in India is inferior compared to those in Australia, England and the likes. 
Fernandes was also of the opinion that cities that had clean air should be given preference to host international games over cities that didn't. 
In the winter, under floodlights, things often look worse. I think cities that have poor air quality (Delhi, Kanpur, and a few others) don't deserve to host the world's best players. Reward states that offer clean air. There are fans in every nook of India.
He added: 
Now spare a thought for the New Zealand team, which breathes the cleanest air in the world. In Kanpur, they're being punished with the worst in the world. Test them in heat, and on crumbling pitches, but poor air quality is not fair.
Most of Desi Twitter is nodding in agreement!
So true. Stadiums at times look like local grounds for district level games. It is true the scheduling should be geographically democratic and few states should not have a monopoly but some minimum standards should be maintained. Quality over everything.
- Karan Shevale
Can't be an unpopular opinion? Stadiums in India are hideous both on TV and in person. Dharamshala and maybe Mohali are the only slight exceptions.
- Saleem Pheku
Matches in India look like there is a sand storm in the field. You can just sense that dust on camera. That is completely invisible in matches in England.
- Ok?
However, there were some who believed the viewing experience in India is due to our geography and the sponsors we have and, there isn't much we could change about that. 
What do you think?