From THAT semi-final of 1996 to THAT final of 2011 – India and Sri Lanka have a lot to look back at when it comes to the World Cup. And as the two teams clash again, it will be interesting to see how things pan out (despite the fact that it will no effect on their chances of qualifying for the semi-final).
The sides have faced each other 8 times in the past and here we take a look at those matches.
1. Group B match, Prudential World Cup, 1979 (Old Trafford, Manchester)
Sri Lanka won by 47 runs.
Playing without their captain Anura Tennekoon who had pulled a hamstring during net practice a day before, Sri Lanka managed to seal this 3-day match to become the only associate nation to win a game in that edition of the World Cup.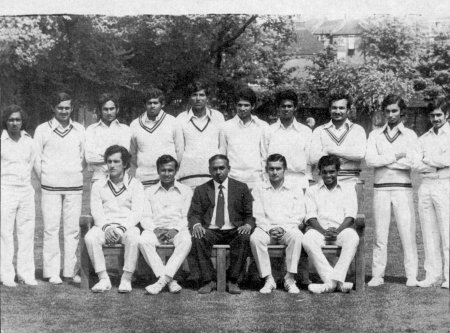 Going first, the Lankans scored 238/5, thanks to a stable innings by SRD Wettimuny, RL Dias and LRD Mendis. In return, India could only score 191 as none of the batsmen could perform well. The highest scorer from our side was Dilip Vengsarkar, who managed 36 runs. Another reason why it was a big win for Sri Lanka was because it quickened their entry into Test cricket.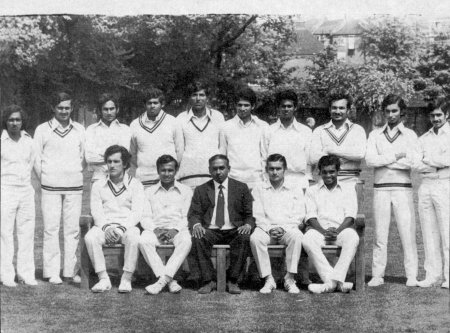 2. Round-robin stage, Benson & Hedges World Cup, 1992 (Ray Mitchell Oval, Australia)
Match washed out due to rain. 
With Kapil Dev and Srikkanth at the crease, only 1 run was scored from 2 balls, when it started raining and the match was washed out. Neither of the teams could make it to the semis in that edition.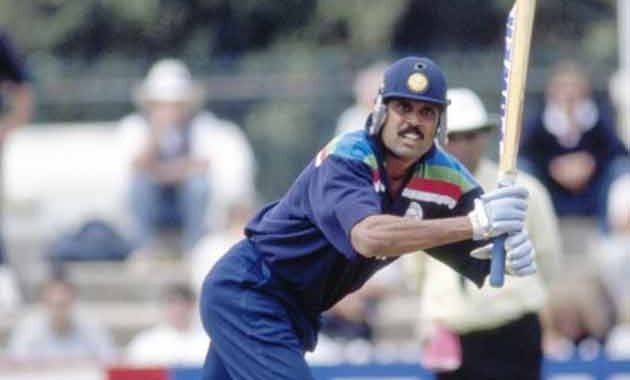 3. Group A match, World Cup 1996 (Feroz Shah Kotla, Delhi)
Sri Lanka won by 6 wickets.
In what was a fairly close match, Sri Lanka won by 6 wickets with 8 balls to spare. A century from Sachin Tendulkar and an unbeaten 72 by Azharuddin, got India a total of 272, but even that wasn't enough. For Sri Lanka, Sanath Jayasuriya scored 79 and Tillakaratne hit 70, to take their side home.
This match would lead to possibly the most controversial clash in the history of the World Cup.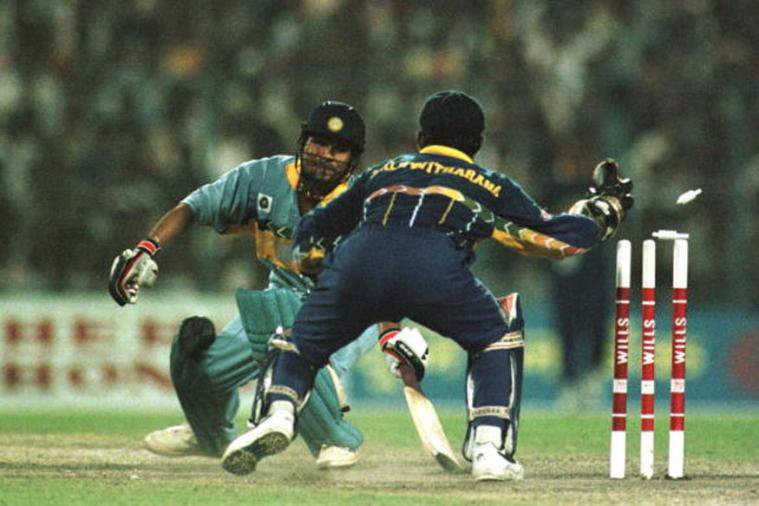 4. Semi-final, World Cup 1996 (Eden Gardens, Kolkata)
Sri Lanka won by default.
This was the match that is still talked about, 2 decades later. Chasing a target of 252, India were off to a decent start with Sachin scoring 65. But when his wicket fell for 98 runs, it took India only 22 more to be 8 wickets down.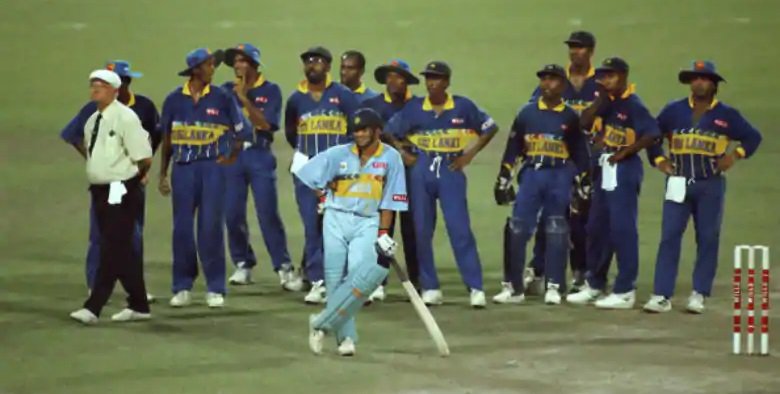 This agitated the crowd at Eden Gardens and people started burning the seats. The atmosphere was adjudged unsafe to play om and the teams had to be escorted back to the pavilion. The match was never resumed, despite India having 2 wickets in hand.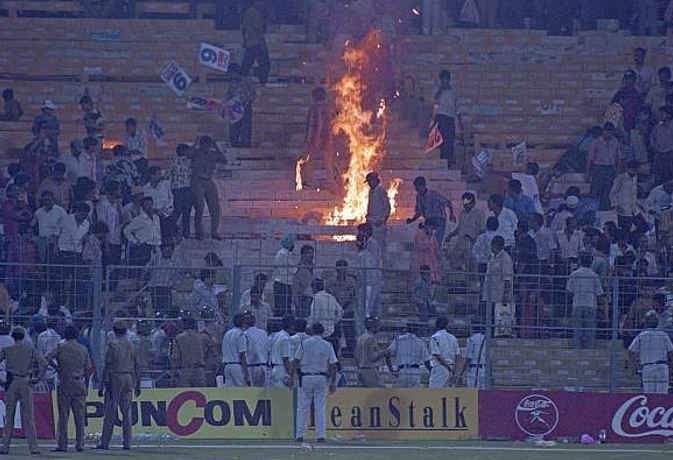 The picture of a teary-eyed Vinod Kambli – who was not out at the time – became one for the ages. His career stalled after this and he could never make a proper return to the squad. Sri Lanka, on the other hand, went on to win the World Cup – their only one till date.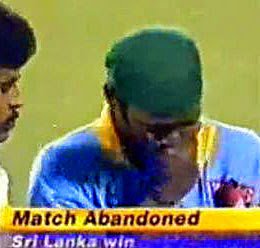 5. Group A match, World Cup 1999 (Country Ground, Taunton)
India won by 157 runs.
Burying the ghosts of the past, the Indians made a comeback against the Lankans and how! Sourav Ganguly and Rahul Dravid put up a 318-run second-wicket partnership, which remained a world record for 16 years.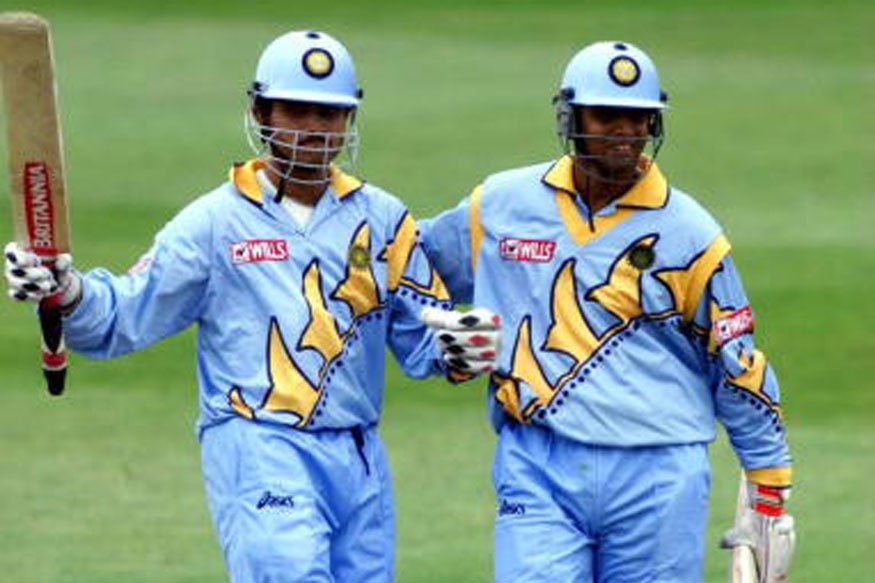 Ultimately, India gave the Lankans a target of 374 and bundled them out for 216. Even though Sourav Ganguly was awarded the Man of the Match for his 183, it proved to be Dravid's World Cup as he emerged as the highest scorer of that edition and broke his image of Test cricket player.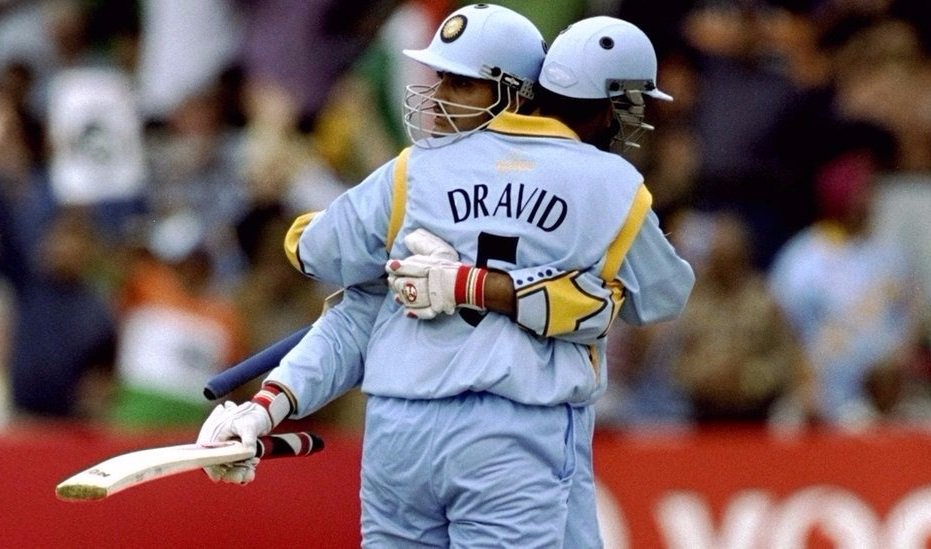 6. Super Six, World Cup 2003 (New Wanderers Stadium, Johannesburg)
India won by 183 runs. 
With the help of Sachin Tendulkar's 97 and Sehwag's 66, India managed to amass a decent score of 292. It wasn't unachievable though, but our bowlers stepped up to make sure it was.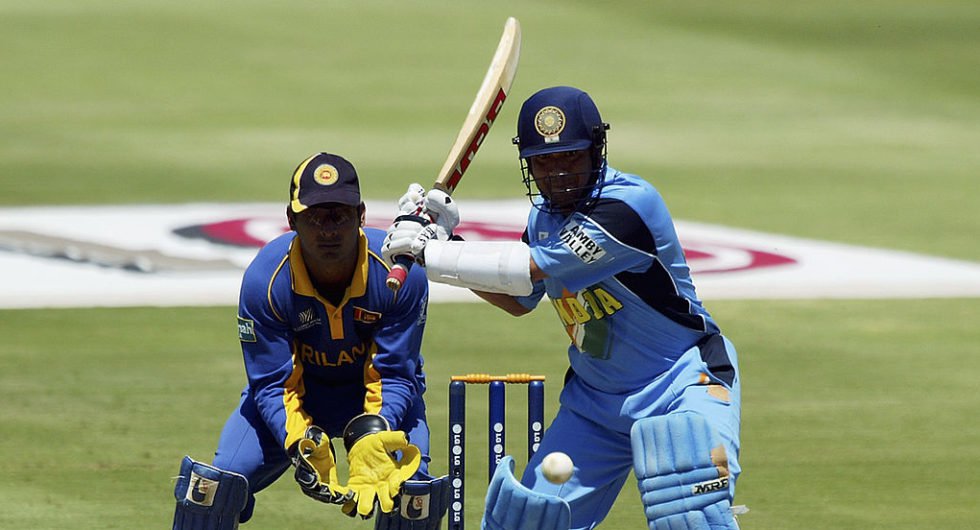 While Ashish Nehra and Javagal Srinath took 4 wickets each, Zaheer Khan scalped the important wicket of Jayawardene. In total, 5 of the Sri Lankan batsmen got out for a duck that day and Srinath was awarded with the Man of the Match.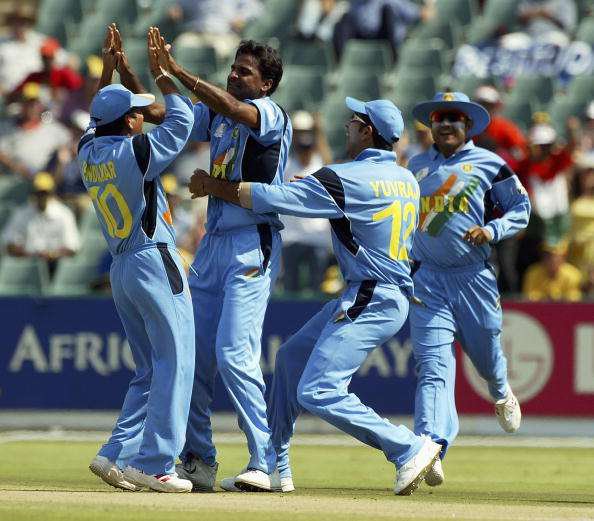 7. Group B match, World Cup 2007 (Queen's Park Oval, Port of Spain)
Sri Lanka won by 69 runs.
The Lankans got back to their winning ways against India at the World Cup, by going first and scoring 254 with the help of a steady performance by the middle and lower order, which contributed 150 runs to the total.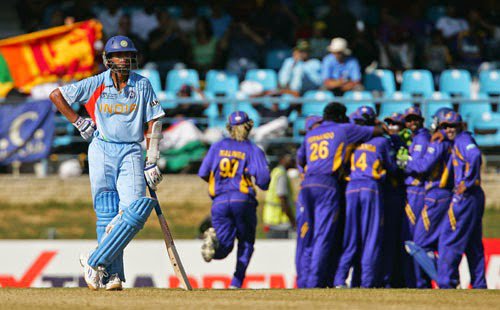 The Indian batsmen couldn't do much in the match and the highest scorer for the side was Rahul Dravid, who scored 60 runs. M Muralitharan took 3 wickets for Sri Lanka, and was awarded with the Man of the Match for his efforts.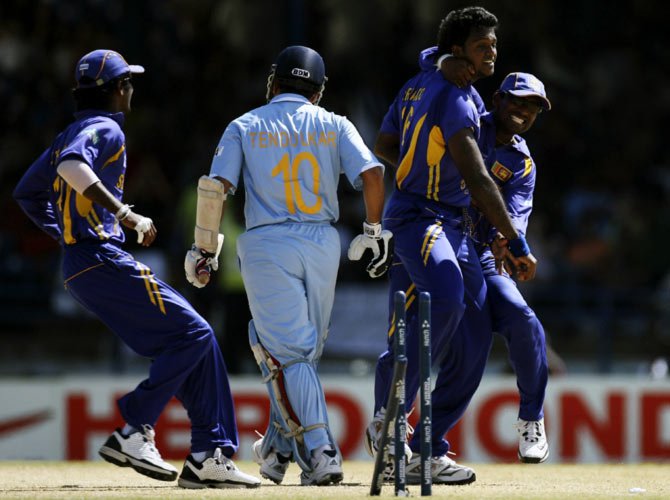 8. Final, World Cup 2011 (Wankhede Stadium, Mumbai)
India won by 6 wickets.
There are no reminders needed for this match but here's a quick recap of the clash that got India its second World Cup title. Batting first, Sri Lanka gave India a decent target of 275, thanks to an unbeaten 103 by Mahela Jayawardene.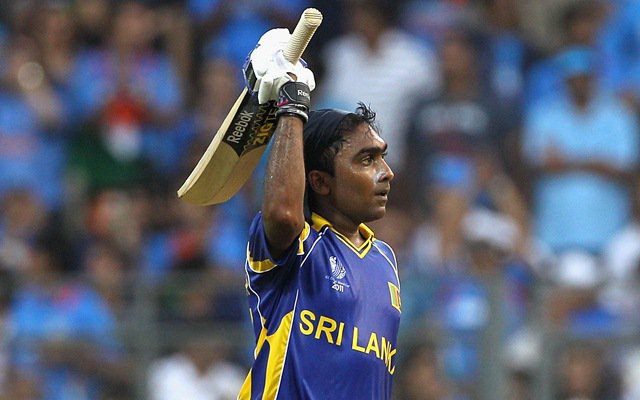 India started off to a rocky start, in return, losing the important wickets of openers – Sehwag and Sachin. With that, the nation had almost lost hope but it found a new hero in Gautam Gambhir who scored 97 that day and single-handedly revived India's chances. Later, MS Dhoni walked in and scored a brilliant 91, 'finishing it off in style' with a 6 that won India the match and the World Cup.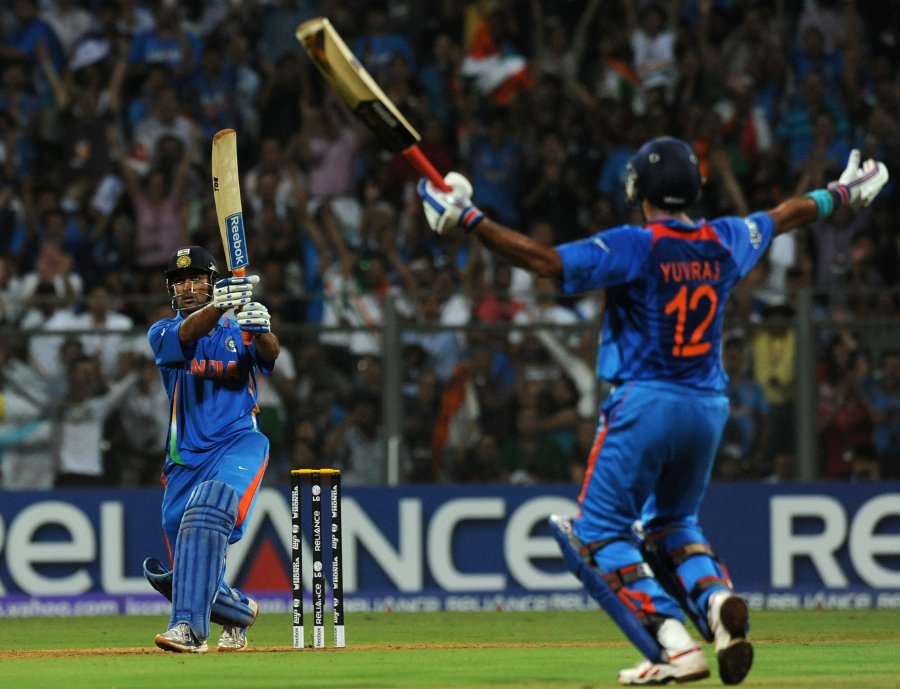 In short, the head-to-head comparison is still in favour of the Lankans but seeing how they have fared in the tournament so far, it would be safe to say that India's chances of winning the match are much brighter.