The World Cup is getting ever closer and things are heating up. With less than a month to go, India's jersey sponsor Nike have released the new kit that the Men In Blue will be wearing at the tournament in Australia.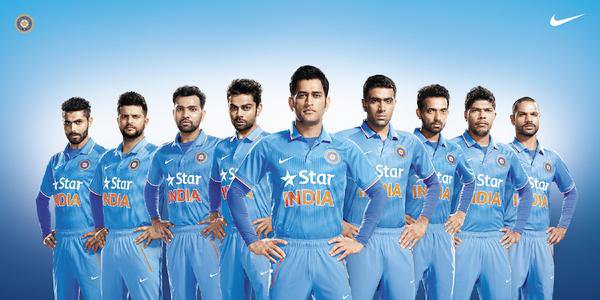 MS Dhoni's men unveiled the jersey and posed for photographs at the Melbourne Cricket Ground as the team prepared for the tri-series also featuring Australia and England that starts on 16th January. Team India will be wearing the new jersey for the first time when it takes on Australia 2 days later.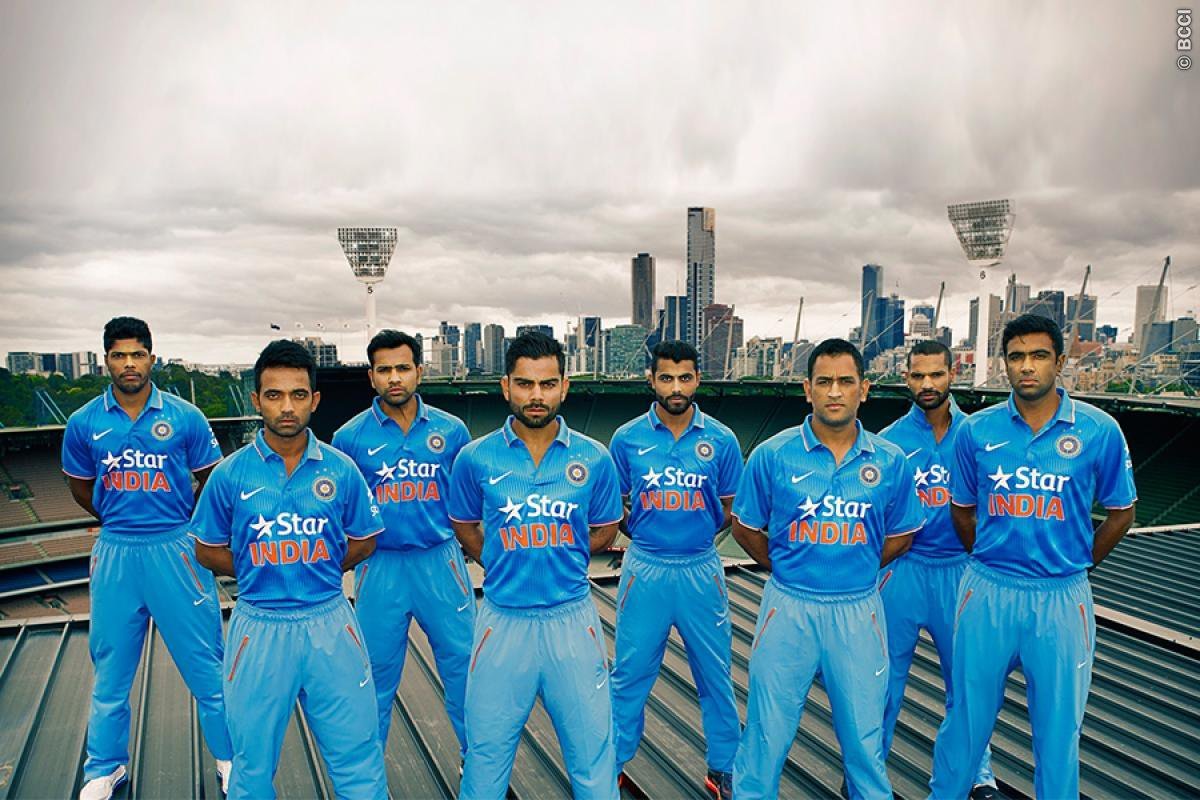 Dhoni was very pleased with the jersey and said that the new jersey "is an improvement over the previous one" in many ways. "There has been constant interaction between Nike and the players. We all gave them our inputs and a lot of them have been passed. It looks good," added the India skipper.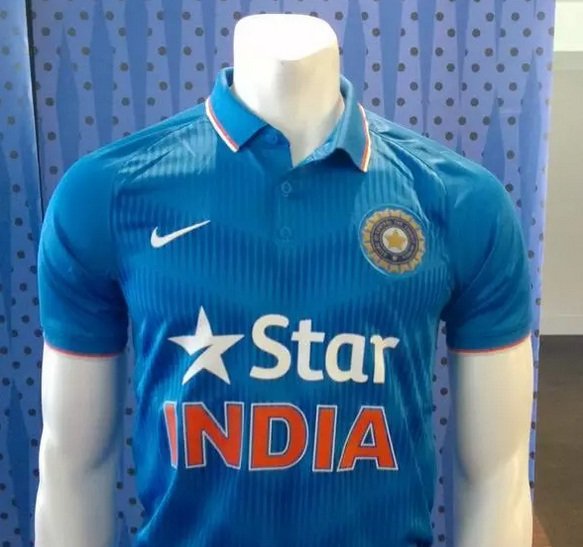 Dhoni's contribution is the addition of the Ashok Chakra at the front of the jersey. "The front part – the strands that are drawn in the front are out of our national flag (the 24 lines in the Ashok Chakra) and it gives a bit of a feel to it. You know what you're supposed to do when you're playing for your country but this touch just reiterates the fact. I am glad that Nike has put it in the shirt," said the 33-year-old.
Commentator Harsha Bhogle was very excited to get his hands on the jersey and tweeted this photo of the same.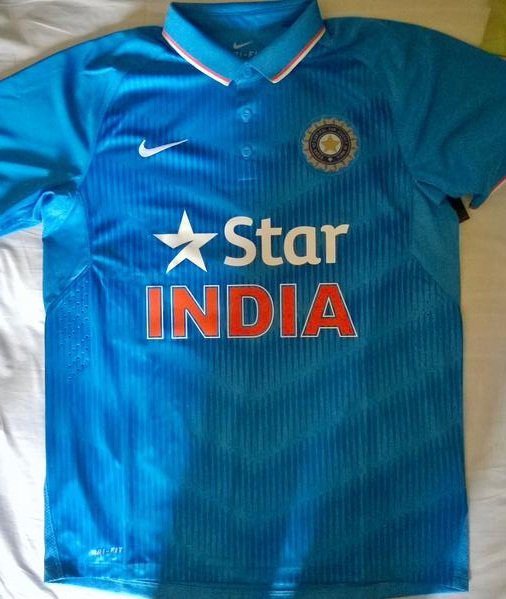 Arch-rival Pakistan has also unveiled its new jersey. Both India and Pakistan will meet in their respective new kits when they meet in their World Cup opener in Adelaide on February 15.