India may have to pull out of next year's Champions Trophy in England if the BCCI implements Justice RM Lodha Committee recommendations in toto, Board president Anurag Thakur warned on Monday.
As per the reforms suggested by the Lodha Panel, there has to be a 15-day window before and after the IPL. The Champions Trophy is scheduled from June 1-18 while IPL is likely to end in last week of May.
"I don't know whether India will be able to play Champions Trophy or not. If you go by the Lodha Committee report you have to play either the IPL or the Champions Trophy. So BCCI has to take a call on that," Thakur said.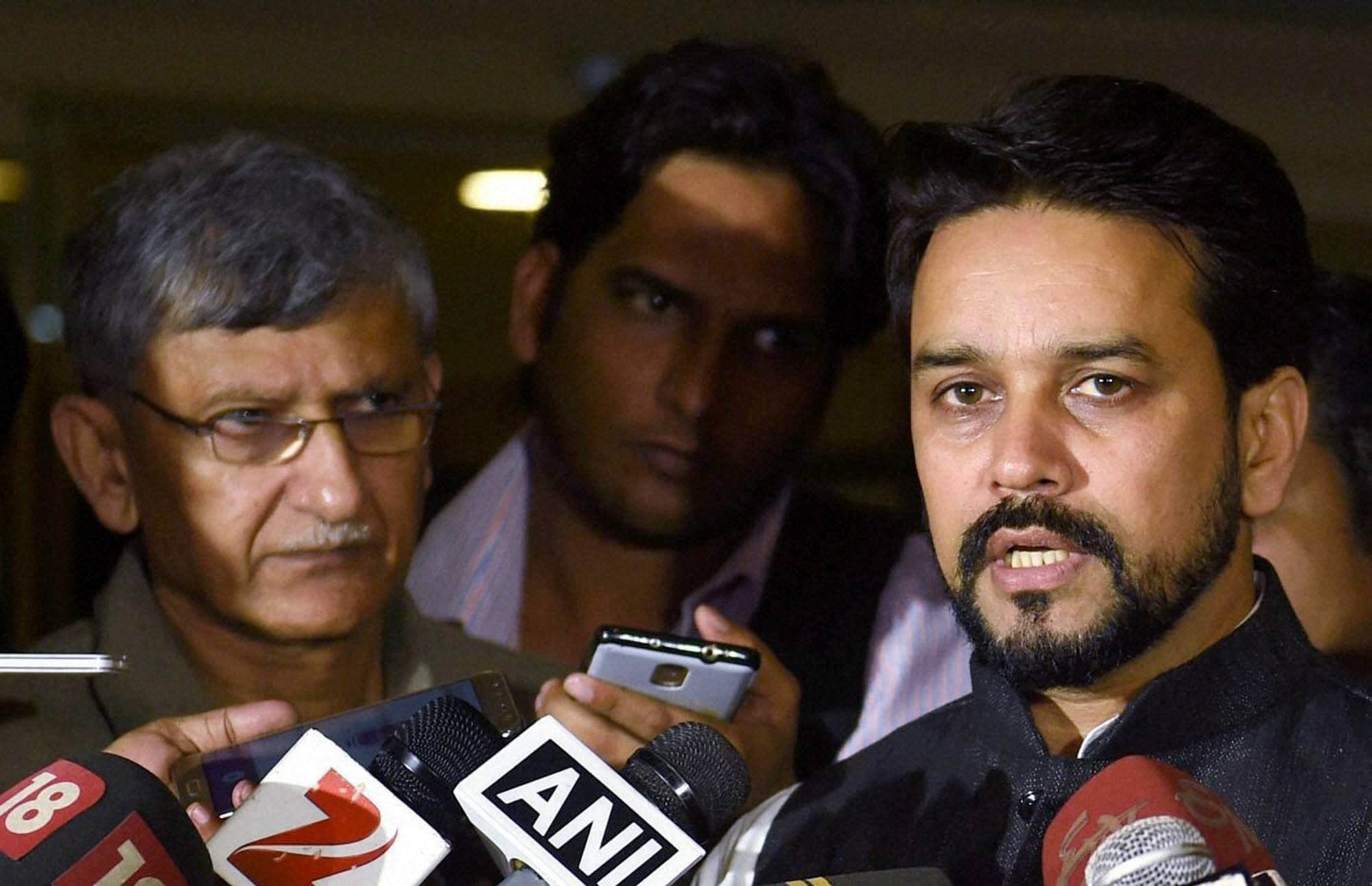 "There is Australia series before IPL and Champions Trophy after it. So BCCI has to take a call whether they will play IPL or Champions Trophy — you have to pick one of the two if the Lodha Committee recommendations are implemented in toto," he said to a query that India were insisting to be placed in different group than Pakistan amid rising political tensions.
"The question of India-Pakistan arises only if India plays Champions Trophy."
On whether the IPL could be scheduled differently, he said: "You tell me how you can do it. I will give you the window."
Insisting that it would be a problem every year, he said," You have certain months to play in India. There is a window made available for IPL so you have to take a call whether the world's fastest growing league, which has showcased to the world how you can make domestic cricket more popular, and give birth to many other leagues like football, hockey, badminton, kabaddi and all that – whether that has to go."
Thakur also said BCCI has undergone huge reforms in the recent past.
"If you look at the BCCI, it is open about reforms. In the last 18 months, I first appointed Cricket Advisory Committee, hiring greats like Sachin Tendulkar, VVS Laxman and Sourav Ganguly. Selection of the coaches, Rahul Dravid and Anil Kumble and appointment of CEO and CFOs. We have taken various steps in the last 18 months, there's a huge list."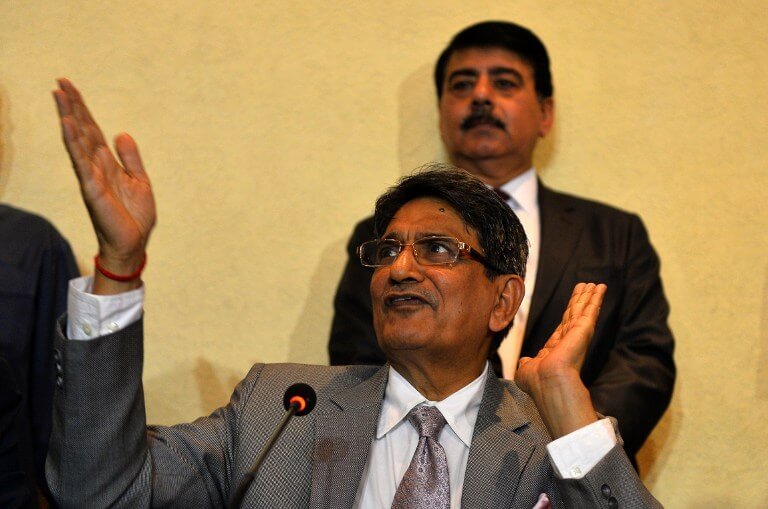 Asked about his response to SC's 'fall-in-line or we will make you fall in line', he said: "I did not see that line in the SC order that is reported in the media."
"We have passed many recommendations, adopted them as recommended, many could not be adopted by members as they have given various reasons for that. One must appreciate that BCCI was always open about it. Before the recommendations, we have adopted many that were not part of it.
"We have to follow the law of land. We have highest respect for the Supreme Court. That is why we are following various timelines. At the same time, we are bound by the TN Societies Act."
Singling out the one-state-one-vote and cooling off period of one year after a three-year term for thrice, Thakur said, "Many members felt that if Mumbai won Ranji Trophy for 41 times, and founder members like Baroda, state like Gujarat coming up with most modern and new stadium with 1.5 lakh capacity, if they are taken into 1-state-1-vote category, then out of six states, six have stadiums, they host International matches, their rights will be taken out. Various things came out from members that can be conveyed to the court."
"Look at the overall leadership. If there is cooling off, there is no continuity in state and BCCI," Thakur said as an insider pointed out that the new rule would prevent them from becoming an influential administrator.
Citing example of Jagmohan Dalmiya, the BCCI insider said, "If you take a cooling off period after three years where will the continuity come? How will another Dalmiya will be born. That will only happen with experience in states and the BCCI."
"It's like three years you write on cricket and then you become a political writer for one year. I will see how much continuity you have. Thakur became president of HPCA in 2000. If he had retired in 2003 after laying foundation stone then probably the Board President XI-Pakistan match would not have materialised in 2005."
Feature image source: PTI