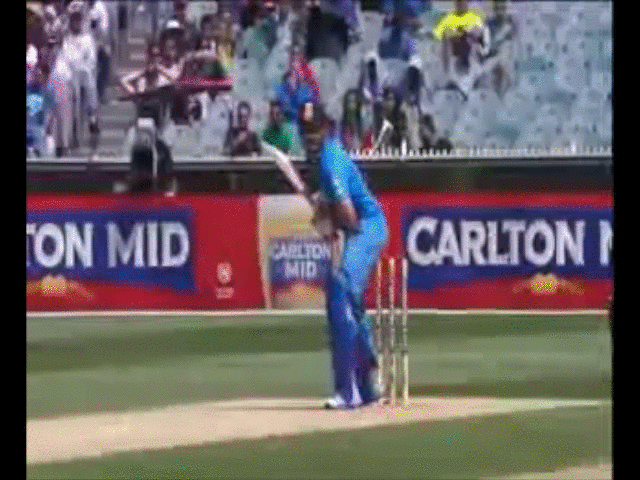 2 matches into the ODI tri-series, India's batting has shown no signs that they will be able to defend the World Cup when the tournament starts in Australia next month. Electing to bat both times, the Indian batting fell like a pack of cards against Australia and England respectively.
Traditionally, India has always been a batting side and has depended on its batsmen to win matches. Whether it is posting big totals while batting first or chasing targets, almost always it is the men with the bat who save the day.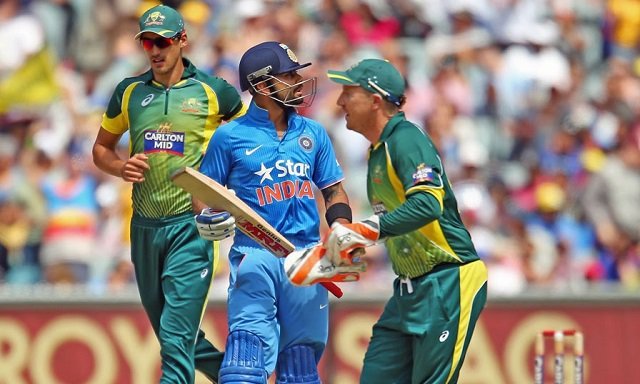 But India finished were all out for 267 in the match against Australia. Take Rohit Sharma's 138 out of that equation and the rest of the batsmen only posted 129. That's precisely what happened in the second match: Sharma was rested and India were bundled for a paltry 153.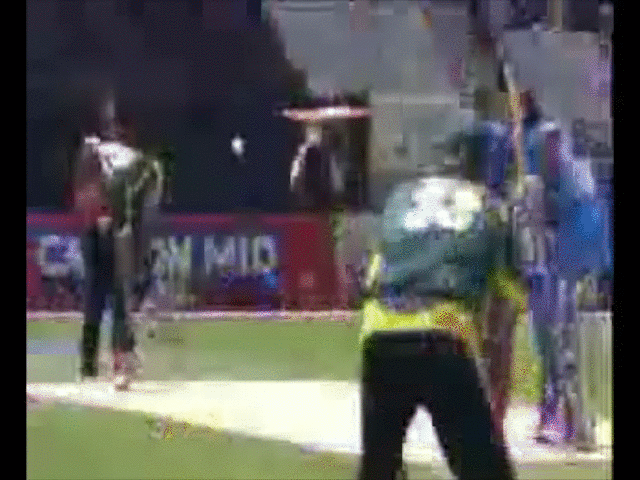 What makes it harder is that Australian pitches suit pace bowling. The Indian top and middle order have to sort themselves out soon. Having failed in both matches, opener Shikhar Dhawan is running out of chances. Even Virat Kohli – who scored 4 centuries in the Test series – is surprisingly out of form.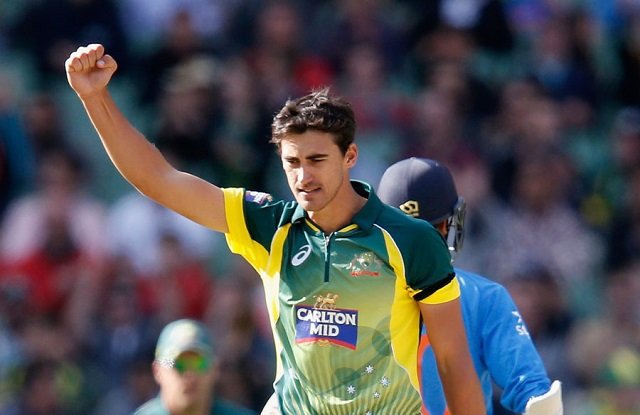 Australia's Mitchell Starc finished with 6/43 against India. In the match against England, Steven Finn 5/33 and James Anderson 4/18 ran riot. This is not acceptable if India is to defend the world championship. Dhoni has to select his Best XI combination soon.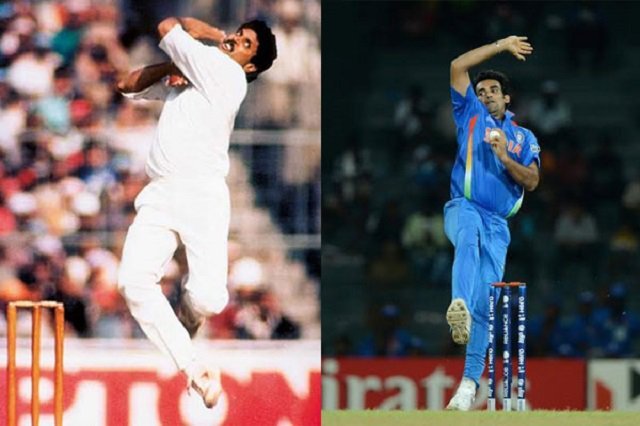 In the previous 2 World Cup triumphs, India had at least one solid pacer in Kapil Dev (1983) and Zaheer Khan (2011). This time, there is no genuine paceman who Dhoni and Co. can depend on. Which adds the pressure on the batsmen. They need to post targets which the bowlers can defend. Australia chased down their target with 11 overs to spare, England with a whopping 22.3.
India's World Cup opener against Pakistan is less than a month away. The batsmen need to find their form, the bowlers need to find their rhythm and Dhoni needs to find his combination. FAST!