Yes, that's the the tagline for the ongoing Freedom Series between the two cricketing giants, India and South Africa. It's a no-brainer that South Africa have always been a formidable side in the shorter versions of the game and their opponents have had a hard time in defeating them. Going from strength to strength, the Proteas have always been a curve ahead of the Indian side too and have almost always given us a run for our money. But in the light of the events which unfolded on Monday night in Cuttack, has the Indian audiences made the series more difficult for themselves?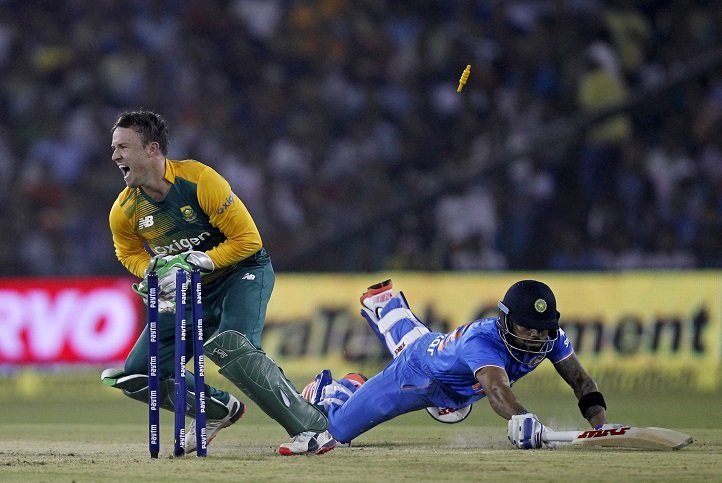 Mushkil hai. Mazza aaega!
Going into the second T-20 of the 72-day-series, India seemed to be a bit low on confidence after losing the first match inspite of playing well. In such a situation, it's the crowd support which can turn things around and boost the confidence of the team ahead of a high voltage encounter. Sadly, that wasn't the case when the crowd at the Barabati Stadium took matters into their own hands and displayed their anger at the dismal performance of the Indian team.
Bowled out for a paltry 92, India was never really in the match. Ravichandran Ashwin tried his best to salvage some respect for the team by claiming 3 wickets but that wasn't enough as South Africa cruised to a comfortable 6-wicket victory clinching the series with authority.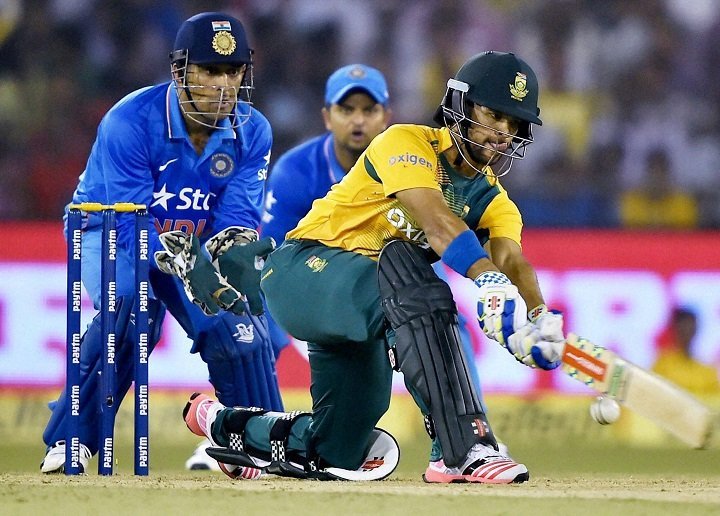 However, to add to the embarrassment, a certain section of the crowd lost their cool and hurled projectiles in the form of water bottles onto the field, causing the game to lose out on valuable minutes of the match, thrice. The repeated requests of the Odisha Cricket Association over the speakers to calm down fell on deaf ears and the notorious section of the crowd was finally asked to leave by the security. T he players too walked off the field only to come back later to complete the formalities amidst a distraught atmosphere.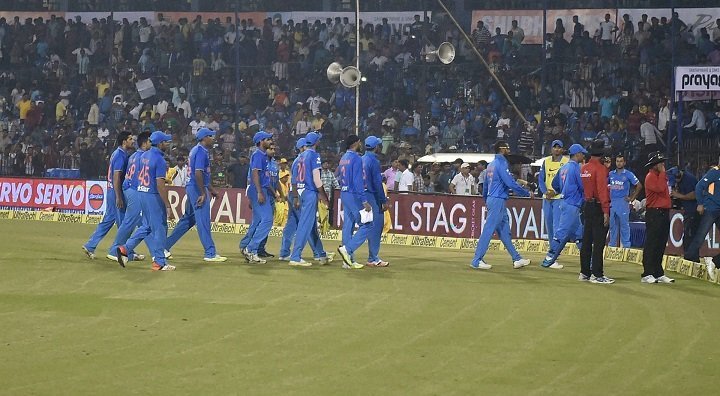 This incident brings back in-famous memories of the 1996 World Cup where India lost to Sri Lanka in the semifinals and the crowd at Eden Gardens, Kolkata, were certainly not shy in displaying their anger. That image of Vinod Kambli crying still haunts the memories of most cricket lovers and continues to be one of the darkest hours of Indian cricket.
Things again got ugly during the Asian Test Championship, 1999, when Pakistan won the match in front of empty stands. But whatever happened in the match at Cuttack proves that the Indian spectators have not learnt their lesson well.
The whole situation is quite ironic as the series itself is named after the two prime icons of non-violence, Mahatama Gandhi & Nelson Mandela, who preached the idea of peace throughout their lives. Well, the supporters on the other hand were in no mood for peace and their anger was visibly uncontainable.
This incident raises some serious questions about the safety of the players as well and has certainly put a huge dent on India's reputation at the global level. But it all boils down to one fundamental question: 'Was this really necessary?'
To put things in perspective, the visiting captain Faf Du Plessis reflected upon the incident by saying: "It's not nice to see that. I've played five-six years of cricket in India. To have that happening, I don't think it's nice for cricket. It should not have happened and I just hope this is the first and last time in the tour. All around the world, people are passionate and about their team and country. I've witnessed this first time in India. It's definitely to do with the passion. It was just a bad day in office."
However, Captain Cool MS Dhoni remained hopeful and said in his usual composed self: " Frankly, from a safety point of view, I don't think there was a very serious threat. A few of the powerful people from the crowd were good enough to throw the bottles inside the rope. So the umpires thought it was better that players go off the field for a while. The reaction of the crowd, you know, we didn't play well, so at times you get reactions like this. It's only the first bottle. After that they start throwing for fun. We shouldn't read too much into it."
'Atithi Not-So-Devo Bhava?'