That's what sets Sudhir Kumar Chaudhary apart from the others. We've all seen him on television, his body painted in the Indian colours, with Sachin Tendulkar's name painted across, blowing the conch and waving the Indian flag incessantly. Many of us have even spotted him during India matches.
In a country of 1.2 billion people, most of who are obsessed with cricket, how do you stand out as the biggest cricket fan of them all?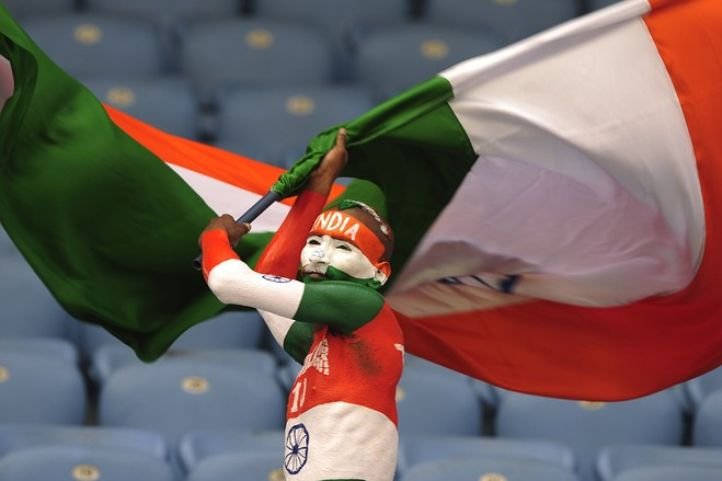 But how well do we know Indian cricket's super fan? Here are 25 things you need to know:
1. His love affair with cricket started in 2002. Sachin Tendulkar scored 36 runs against England at the Eden Gardens in Kolkata, and an awestruck Sudhir was enchanted enough to give up everything and follow him.
2. The next year, in 2003, India was hosting New Zealand and Australia in a tri-series. In 3 weeks, Sudhir cycled 1700 kms from Muzaffarpur, Bihar, to Mumbai. His sole intention upon reaching was to meet Tendulkar.
3. He learnt about Sachin's press conference at the Trident Hotel. When Sachin arrived, he waded through journalists and photographers and fell at Sachin's feet. The Indian batting legend invited him home for lunch.
4. Sachin had lunch with him and gave him a ticket for an upcoming match. Sudhir had graduation exams coming up so Sachin advised him to go attend them and return after completing them.
But Sudhir stayed. He figured he could write his exams anytime he wanted.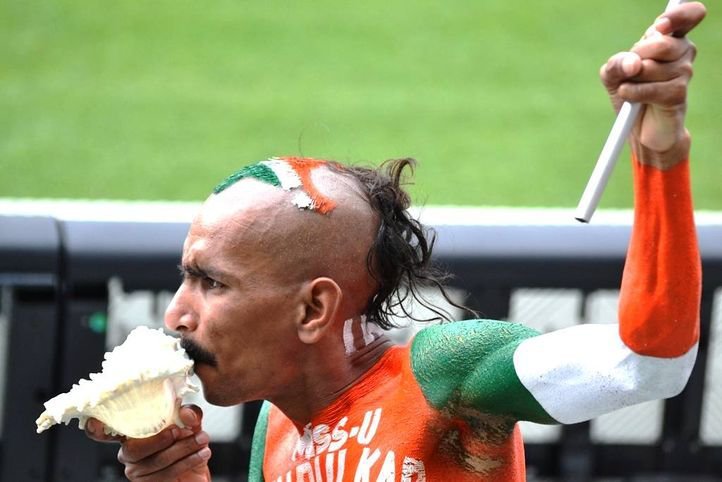 5. In the match against New Zealand at Cuttack, India were in trouble so he ran on to the pitch to touch Sachin's feet. Tendulkar told the police not to beat Sudhir up but he was still thrown out of the stadium.
6. Soon after that, Sachin scored a century against Australia in Hyderabad. " If I ran on to the field when India were doing badly, how could I not do so when Sachin Sir had scored a hundred," says Sudhir in an interview with Wisden India . But this time, the police did not show any mercy. Sudhir was beaten up and jailed.
7. It has since become a yearly event. Sudhir travels to Mumbai to deliver 1000 litchis (a fruits which grows in abundance in his village in
Muzaffarpur

) at Tendulkar's house. Sachin, in turn, sponsors his tickets to all India matches.
8. Sudhir has quit 3 different jobs to follow the Indian team around the world. He first quit a job at Sudha Dairy in
Muzaffarpur as soon as he had enough money to obtain a passport and travel abroad with Team India.
9. In 2004, he landed a job at Shiksha Mitra, but for that he would have to undergo training in February. And that would've coincided with India's tour of Pakistan. So he ditched the job and cycled all the way to Pakistan.
10. During India's tour of Pakistan, he stayed with Chacha, Pakistan cricket's most famous fan, in Lahore.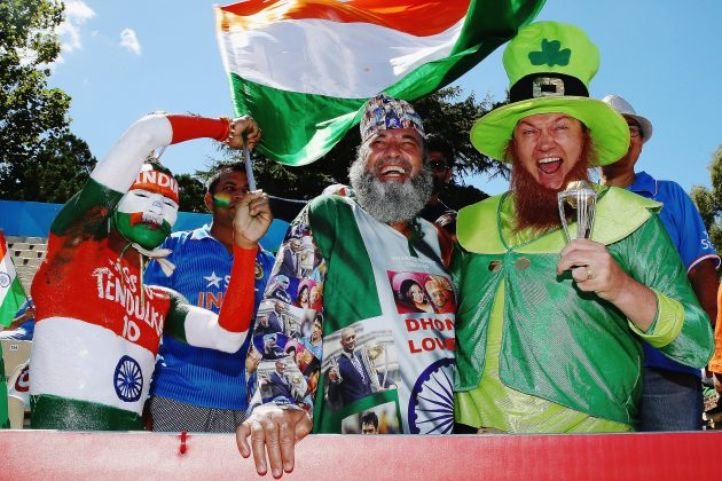 11. He would often travel to stadiums across the country by train, but he wouldn't buy tickets. Once he was caught and only escaped a fine by proving that he was Sachin Sir's biggest fan. The ticket collector told him that by travelling without a ticket, he was spoiling Tendulkar's name.
Sudhir claims he has never travelled without a ticket since then.
12. Ever since the IPL started, he has been supporting Mumbai Indians because it is Sachin Sir's team.
13. He missed IPL season 2 because it was held in South Africa and he could not fund his trip on short notice.
14. In 2009, he was beaten up severely in Kanpur after he scaled a fence to get to where the Indian team was practicing. Sachin saved him from the cops but advised Sudhir against such attempts.
15. For the duration of the 2011 World Cup, starting with India's opening match against Bangladesh in Mirpur, Sudhir started sporting a mini World Cup replica on his head.
He claims he knew 2011 would be India's lucky year.
16. His prediction was correct and after India won the World Cup at the Wankhede Stadium in Mumbai, Sachin called him into the dressing room for the post-match celebrations.
Sudhir was even allowed to hold the World Cup trophy aloft, chanting 'India, India'.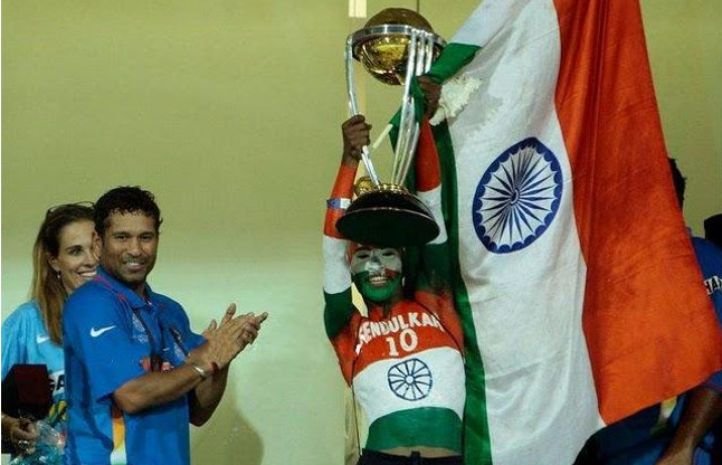 17. Earlier, he had 'Sachin' painted on his torso during matches. But ever since Sachin retired, he has changed that to 'Miss U Sachin.'
18. He is currently in Australia, supporting India at the 2015 World Cup. His trip is being sponsored by the radio channel, Fever 104.
He is the face of its campaign
One-Day Mataram
, whose tag line is 'Prove you are India's craziest cricket fan'.
19. Though the radio channel was sponsoring his trip, he could not obtain his visa to Australia and approached Sachin Sir for help. Tendulkar wrote a letter to the Australian embassy in Delhi, stating that Sudhir was a 'national icon'.
Sudhir's visa arrived in one day and he flew to Australia in time for India's World Cup opener against Pakistan.
20. He sends sound bytes and video clips to the radio channel. He keeps his smartphone charged at all times because players invite him to hang out with them, and in today's world of social media, such candid photos and videos are priceless.
21. His paint was confiscated by the New Zealand airport security when he was travelling to Auckland for India's match against Zimbabwe. Liquids were not allowed on the flight and he was fined Rs 65,000 for violating the law.
Sudhir escaped the fine by showing Sachin's letter to the embassy.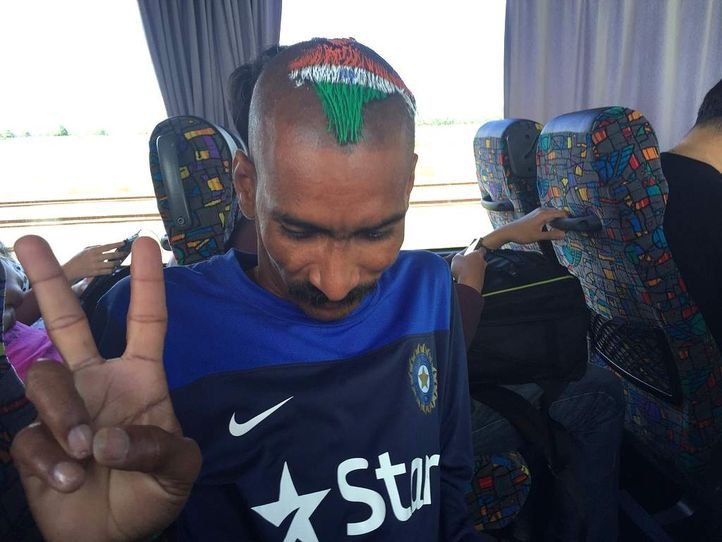 22. At 33, Sudhir is still unmarried. He has stayed single because he does not want to spoil a girl's life as following the Indian cricket team would always be his priority.
23. After falling out because of his obsession with cricket, Sudhir has not spoken to his father in years. On the rare occasions that he's home, he gets up and walks out when his father sits down to eat next to him.
24. He does not talk about his mother or answer his sister's phone calls. She calls him a lot, especially during Raksha Bandhan, but Sudhir says that he doesn't have time for family.
25. Supporting the Indian cricket team seems to be the only thing on his mind. " My thinking is that while I am on this planet, I will cheer Team India, but with Sachin Sir's name written on my body. As long as I'm able to walk, I will carry his name," said Sudhir to Wisden India .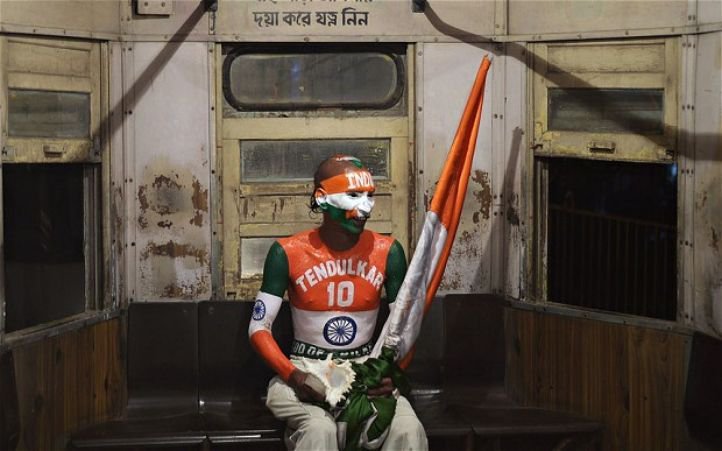 So on a scale of zero to Sudhir Chaudhary, how would you rate yourself as an Indian cricket fan?