Four Indian Rio Paralympics medal winners — Devendra Jhajharia, Mariyappan Thangavelu, Deepa Malik and Varun Singh Bhati were on Monday felicitated in Mumbai today by a host of personalities, including cricket legend Sachin Tendulkar.
Jhajharia had won the gold medal in men's javelin throw F46 and is the only Indian to have clinched two gold medals in Paralympics.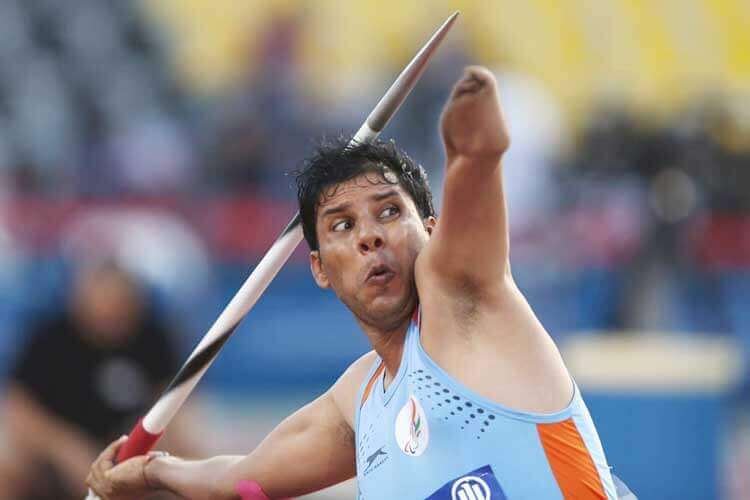 Thangavelu also clinched a gold medal in men's high jump T42 while Bhati won a bronze in the same event. Malik became the first Indian woman to bag a medal in Paralympics by clinching a silver in women's F53 shot put.
Each of the medal winners received a cheque of Rs 15 lakh. It was also announced that medal winners in earlier editions of Paralympics will also be presented Rs 15 lakh each.
These include Murlikant Petkar (1972), Bhimrao Keskar, Joginder Singh Bedi (both 1984), Rajinder Singh Rahelu (2014) and H N Girisha (2012).
The GoSports Foundation would also receive Rs 35 lakh to continue its endeavour in supporting and developing future Paralympic champions.
The contributors to the corpus of fund include Tendulkar, V Chamundeshwarnath (President Hyderabad District Badminton Association), Nimmagadda Prasad (Industrialist and Co-owner Kerala Blasters), Dr Azad Moopen (Chairman and Managing Director, Aster DM Healthcare), Sanjay Ghodawat (Chairman, Sanjay Ghodawat Group) and Abhay Gadgil (Director, Abhay Gadgil Constructions).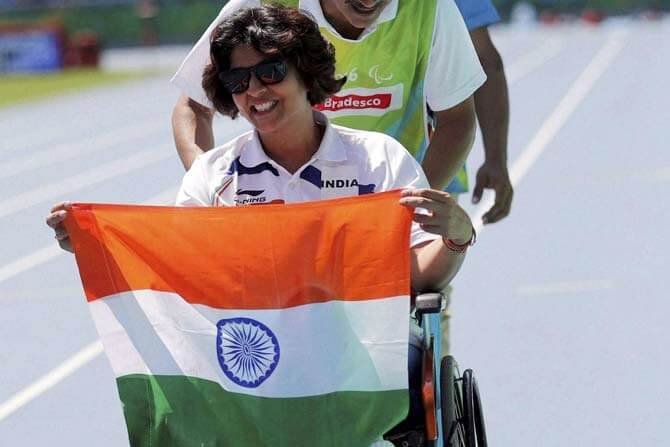 Speaking on the occasion, Malik said, "It is sad that every time we say Paralympics, we have to add it is Olympics Paralymics. It is still not understood that Paralympics also means Olympic-level competition (for the differently abled). I am grateful to Sachin Sir (for the initiative)."
"My world record was broken after 12 years in Rio. Before this, I held the world record in 2004, which no one was able to break. I went to Finland for training and used to train for 8 hours which is the longest training of my life," said Jhajharia.
"I was the flag-bearer of the country in Rio, so the responsibility was more on me for India. People discussed that Devendra is 35 years-old and will not be able to do. But age is not a factor, your efforts (matter).
"I consider Sachin Sir as my role model. I am happy I could meet him," he added.
Thangavelu said, "I wanted to achieve something and take care of my mother (who is a wage labourer) and therefore I started looking for sports. I liked cricket, saw Kapil Dev and Sachin playing and was keen to play for India and win gold.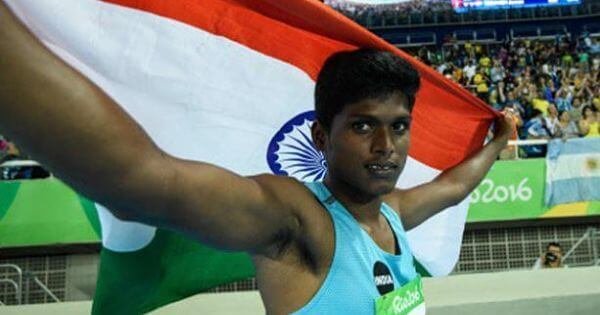 "When I was a student, my friends never used to take me for games, but then I felt that I could do it and started high jump when I was in 8th standard. Then gradually progressed for college and university level. After winning (the medal), when I saw the Indian flag, I was in tears and I am very satisfied that I made my country proud," he added.
Bhati said, "Last time in London only 10 athletes had gone and one medal was bagged. After four years, this time we had 19 athletes and four medals."
Tendulkar said he was extremely proud of all the Paralympic medal winners and the others who took part in Rio and termed them "extraordinarily abled".
"It's a special moment. I am truly honoured to be here. As an Indian, I am extremely proud of all four of you and the other athletes also who participated. The whole world calls them differently challenged and abled. According to me, these champions are extraordinarily abled."
"We all sportsmen have our fair share of trials and tribulations. But, with these athletes, by multiple folds it happens more.
"Adversity and challenges to deal with all those things is something, which doesn't happen on its own. It requires lots of focus, effort, determination and dedication and support of your family. And to overcome all these obstacles, I think our champions have come out with flying colours," the retired batting maestro said.
Well, it's heartening to see these players get their fair share of awards and encouragement.
(Feature Image Source: Twitter)