Grandson, associate nation, minnows – Bangladesh have been called a lot of names since they got their Test status around the turn of the millennium. And yet as Hardik Pandya was handed the ball at the Chinnaswamy stadium during India's eliminator in the 2016 T20 World Cup to defend a meagre 11 runs in the final over, some painful memories emerged. India scraped through by a single run, with a miraculous 3 consecutive wickets in the last 3 balls of the match. But that gash from the past had resurfaced for good. As Indian fans celebrated the win, one could sense it was more relief than jubilation. No Indian fan wanted to relive the embarrassment of the 2007 World Cup.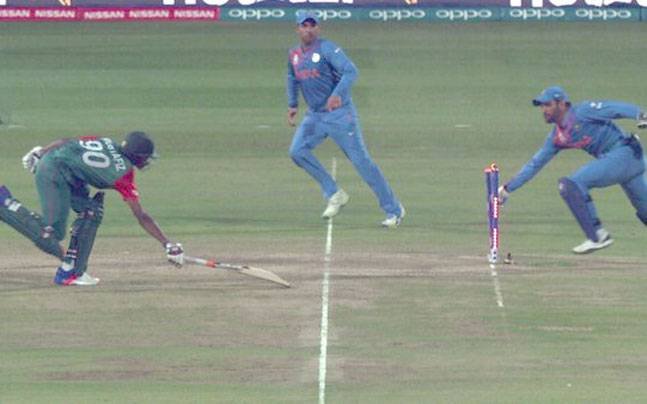 One hears it all too often how cricket is a sport of uncertainty. But as two teams go into a match there is always a favourite and an underdog. It's almost like a science equation, as followers of sport we measure the resources at the disposal of both teams and there is an expected outcome. Most times. However, sometimes an intangible variable kicks in and takes the equation by storm. Depending on which side that Chemical X emerges, also determines the victor. When India sought to open their 2007 World Cup campaign against Bangladesh in Port of Spain, 'cricket expert' K Srikanth said with a familiar confidence that we could give Bangladesh all the respect and still the opener was going to be walk in the park for India.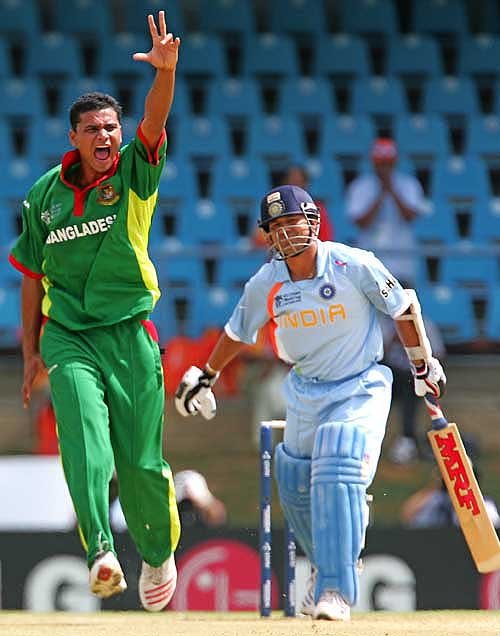 It would be fair to say that a majority of Indian fans believed him. It was incomprehensible that India would lose to Bangladesh at an important ICC event like the World Cup. It is important to note that this match coincided with Greg Chappell's infamous coaching stint, where he did the unthinkable by making Sachin play at number 4. The match began with India winning the toss and electing to bat. Sehwag chopped the ball on to his stumps off Mashrafe Mortaza, and a part of me thought 'careless Sehwag dismissal, 9 wickets to go.' Runs weren't flowing because of the slow pitch and by the time Sachin got out at 40-3, 15 overs had gone by. Ganguly was huffing and puffing his way with a 50-odd strike rate.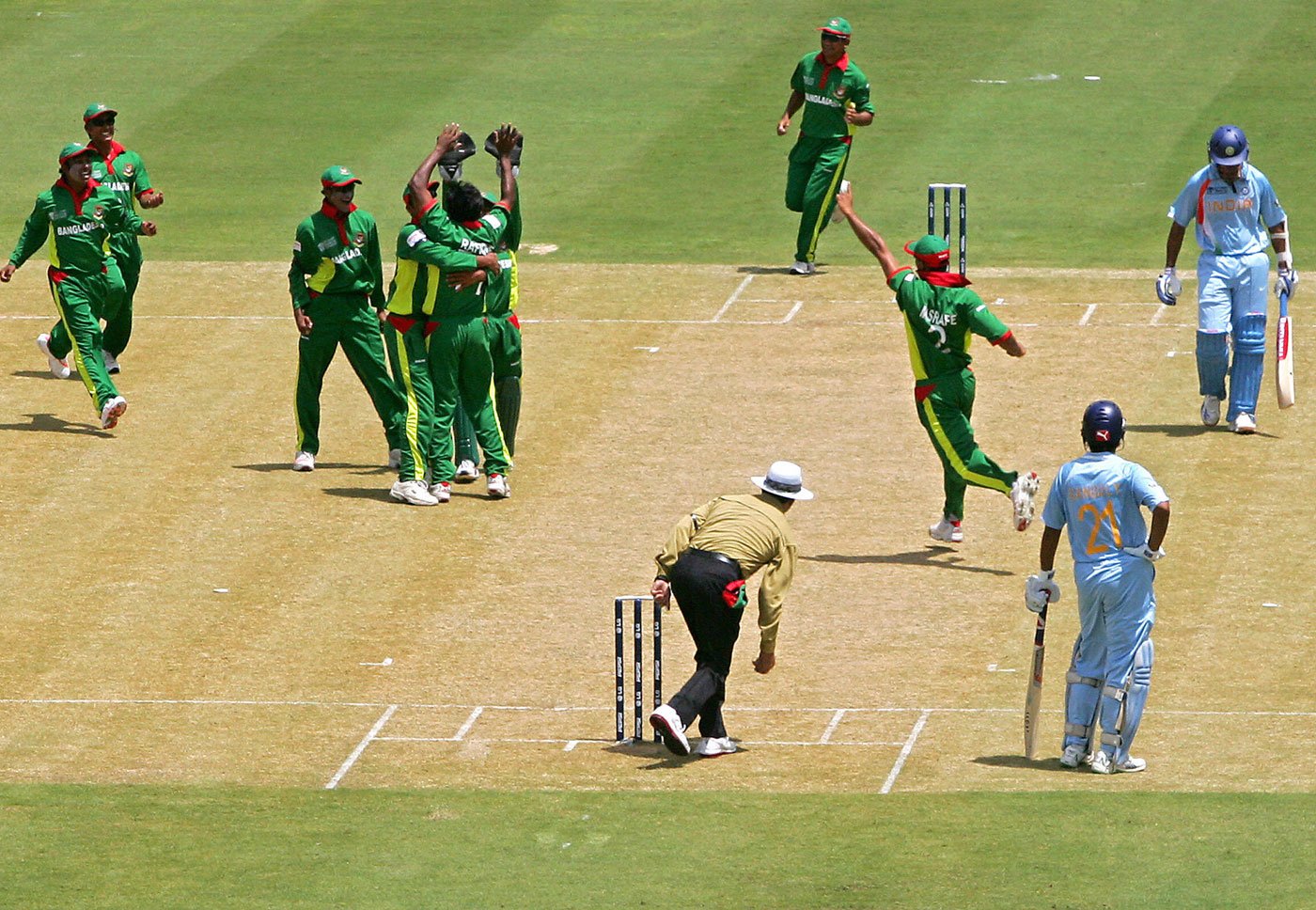 It was a relief to see Yuvraj get going as he and Dada put on an 85-run stand, and this was probably the partnership Indian fans were banking on. And that's when Yuvraj tried to sweep an ordinary Abdur Razzak delivery, only to get a top-edge and then caught at short fine-leg. When Ganguly (India's top-scorer) fell in the next over after making the most rusty 66 runs of his life, we knew the Indian team was folding up soon. And they did, for 191. Most Indian fans still gave themselves a chance to defend the score. Bangladesh wouldn't *dare* beat India in an ICC tournament. Did I say that a Bangladesh win was incomprehensible?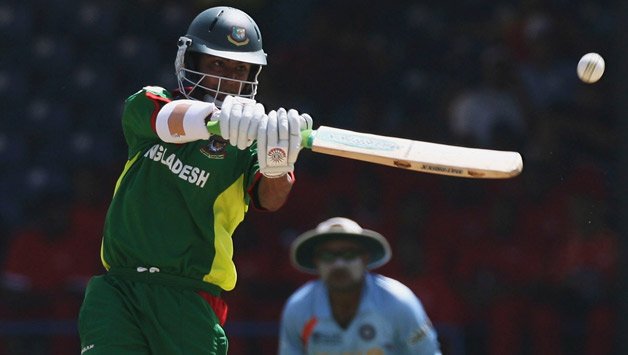 Tamim Iqbal (a name most Indian fans would learn that day) came out all guns blazing, as he hammered Zaheer Khan and Co. through the covers. With a required rate of under 4 runs an over, Iqbal effectively won the match for his team in the first 15 overs with a quickfire 51, which included 7 fours and 2 sixes. When Iqbal departed, Bangladesh required 130 runs at about 3 runs an over with 8 wickets in hand. This enabled seasoned campaigners Mushfiqur Rahim and Shakib Al Hasan to guide their team home with cautious half centuries. And the scarring image that most Indian fans remember from that match is Rahim running with his arms wide, after he drove a ball by Munaf Patel through backward point for a boundary. Bangladesh had won, and a billion people were rubbing their eyes in disbelief.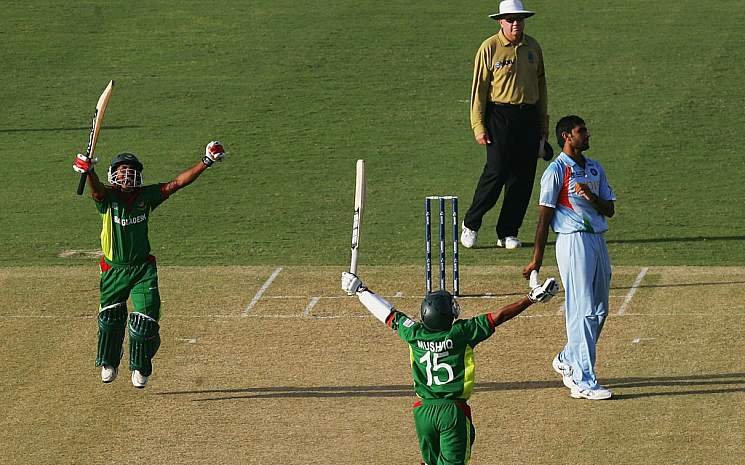 This was no fluke, Bangladesh had outplayed India on the world stage. With this one loss, everything was comprehensible for Indian cricket. It put an entire nation in its place, as most Indian fans found their humility again. No team was too small, no match was too easy, there was absolutely no guarantee that you were going to win a match before a ball being bowled.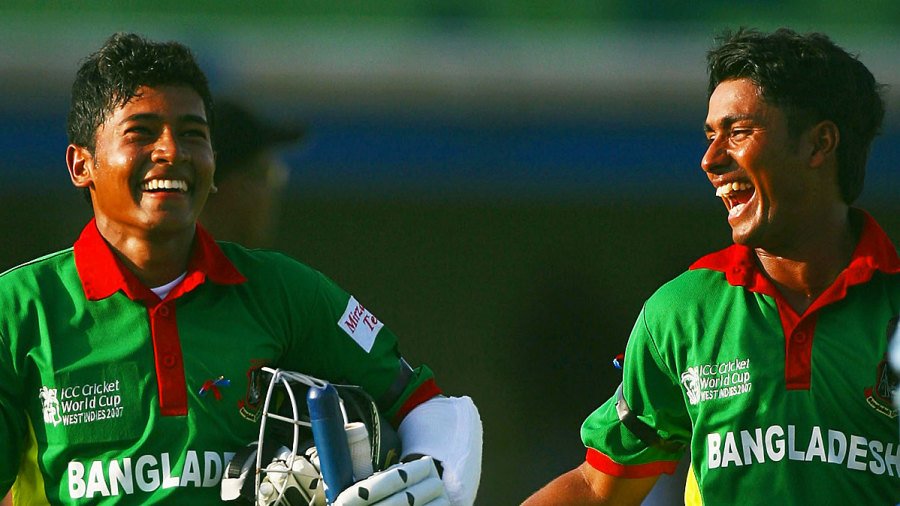 Bangladesh had given us a wound we would cherish for many years to come. And as we play them today for a spot in the finals of the 2017 Champion's Trophy, I'm sure that image of Rahim will flash in front of the eyes of the Indian cricketers and fans too. They have reached the semis with a hint of luck, but it would only be foolish to think of Bangladesh as pushovers. Especially after their comprehensive victory over a strong Kiwi side.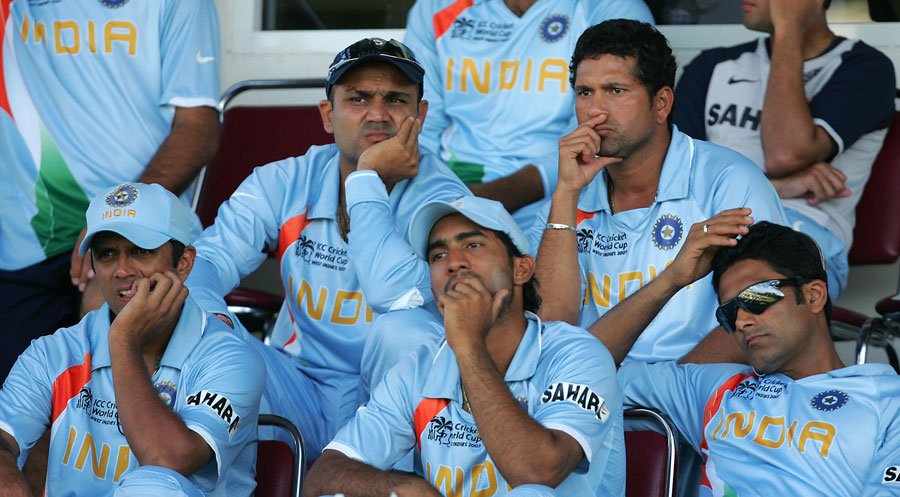 With that 2007 loss, Bangladesh has taught us to keep our head in the game through and through. One can only hope that when Kohli and Co. take the field today they will go hard at their pals from the subcontinent, since no amount of payback will be enough for the embarrassment that the Bangladesh side caused Indian cricket on that sultry day in Port of Spain. If the Indians lose again, it will definitely not be for a lack of intent.