Olympic silver medallist P V Sindhu squandered a game advantage as she lost to HE Bingjiao of China in a tight quarter-final contest to crash out of the Badminton Asia Championships today.
Sindhu, seeded fourth in the tournament, lost 21-15, 14- 21, 22-24 against her eighth-seeded Chinese opponent in the quarterfinal contest that lasted one hour and 17 minutes.
With her loss, India's campaign in the continental tournament came to an end.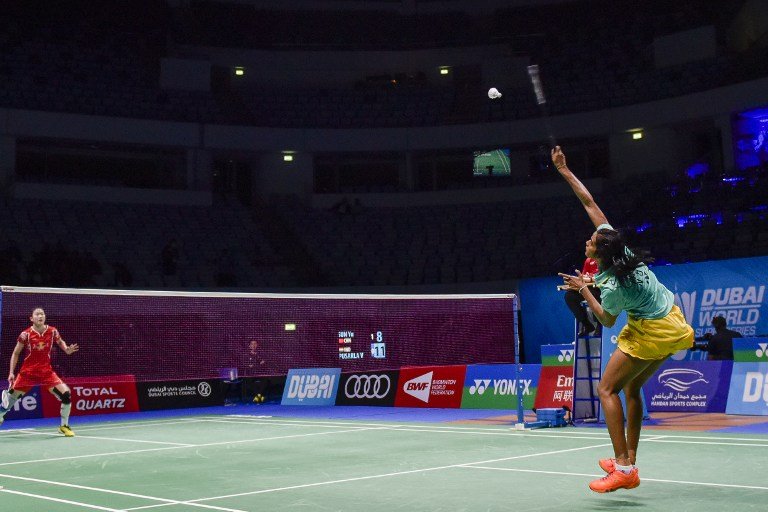 In the first game, it was Sindhu all the way as she zoomed ahead from 4-4, giving her Chinese opponent no chance to catch her up.
The scenario suddenly changed in the second game as Sindhu trailed all through. In no time, Bingjiao went ahead and led 13-7. The Indian won a few points later but it was not enough as Bingjiao pocketed the second game easily.
The deciding game was a tense affair with Sindhu catching up her Chinese rival after trailing initially. Both the players were levelled at 16-16 and then 19-19. The Chinese player reached the gamepoint but Sindhu made it levelled at 20-20 and then again 21-21.
Sidhu then got the advantage at 22-21 but failed to clinch the match as her Chinese opponent made it 22-22 before reeling off two consecutive points to win the match.
Feature image source: AFP