Heptathlon is widely considered to be the toughest athletics event. It's a track and field competition comprising of 7 events, which are: 100 metres hurdles, high jump, shot put, 200 metres, long jump, javelin throw and 800 metres.
To put things into perspective, Heptathlon is so difficult that no Indian athlete had ever won an Asian Games gold at the event. Well, until 2018 when a 21-year-old girl changed history.
Hearty Congratulations to Swapna Burman for winning the gold in women's heptathlon event at #AsianGames2018⁠ ⁠.

Heptathlon, deemed as the TOUGHEST Athletic event, has been won by 🇮🇳
We are so proud of you! @Ra_THORe @IndiaSports @PIBMumbai @ddsportschannel #WomenInSport pic.twitter.com/3xrsULCzXg

— Dr. Subhash Bhamre (@DrSubhashMoS) August 29, 2018
Hailing from Bengal's Jalpaiguri district, Swapna Barman scripted a historic win at the Asian Games with a bandaged jaw and 6 toes on both feet.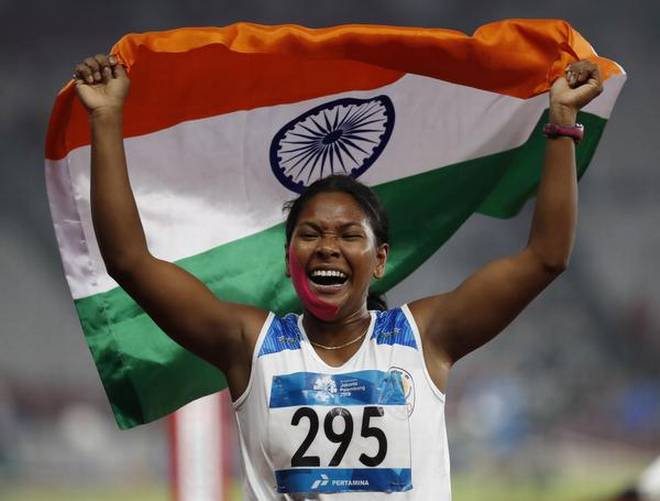 As a result, Swapna became an overnight star. Almost a year later, she has opened up about the struggles that her family went through to make her what she is. Speaking to Humans of Bombay, she said:
My dad was a rickshaw puller & my mom was a domestic helper. We were 4 kids and it was hard, but we got by. I was born with 6 toes on both feet, so when I'd run or walk for long I'd be in a lot of pain. But my parents always said that I could do anything I wanted to.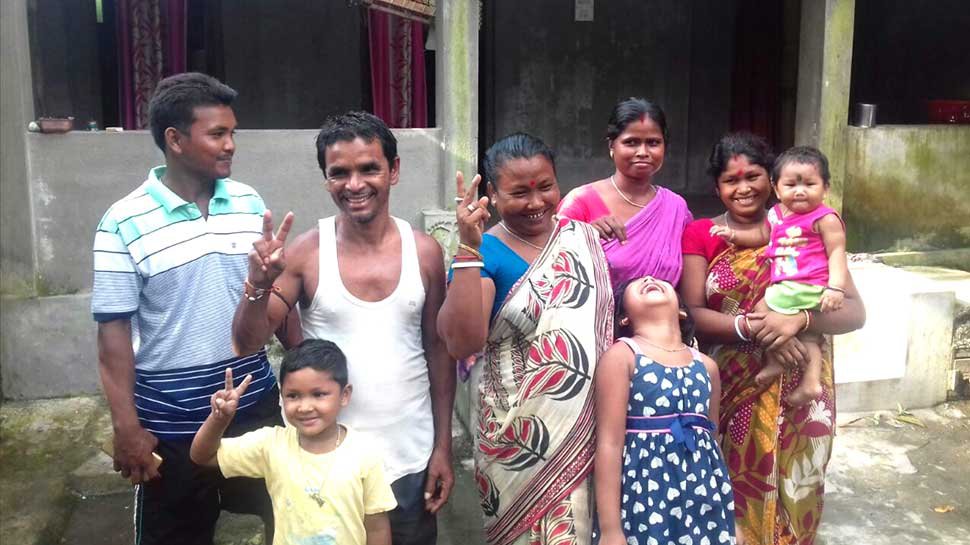 However, things became worse when her father was left paralysed after a stroke.
My mom quit her job to take care of him & my brothers quit college, & took up menial jobs. If they'd skip work even once, we'd have no money to eat & survived on water.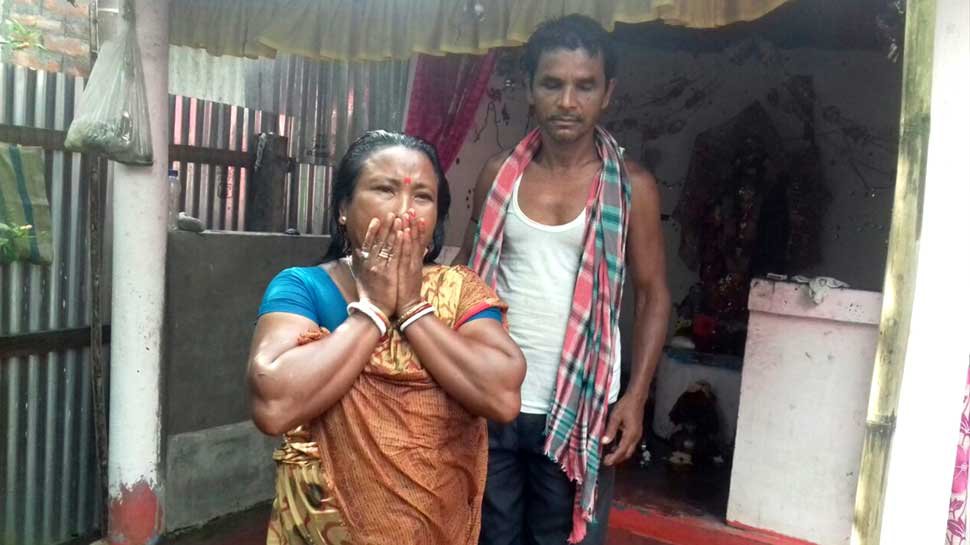 None of this mattered for her family, though, and they always encouraged her to focus on sports she chose to play.
I was very athletic & despite the challenge of having 6 toes, I never gave up my interest in sports. I'd play in school and even for a local club! I wanted to help my family, so I'd earn through competitions, & also look for jobs.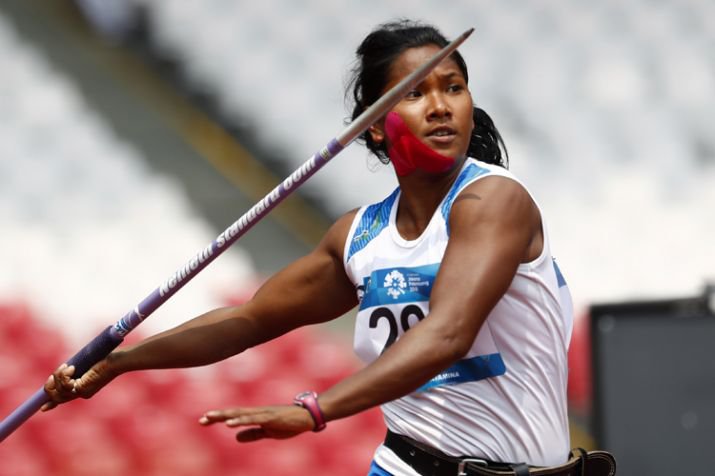 Swapna was doing whatever she could but during the trails she'd always be told that she is 'too fat' or 'too weak'. 
She did not lose hope, though, and finally the Asian Games call-up came her way. She knew she had to crack it and she did.
I remember, when it was my day to perform…walking into the arena, thinking about my parents watching me on TV and my journey till here. I knew, it was my time to shine. Before the results were announced, I was so nervous. When they said my name, I only heard 'First Indian Heptathlete' and 'Gold Medal'. I was stunned! Life completely changed, after I won.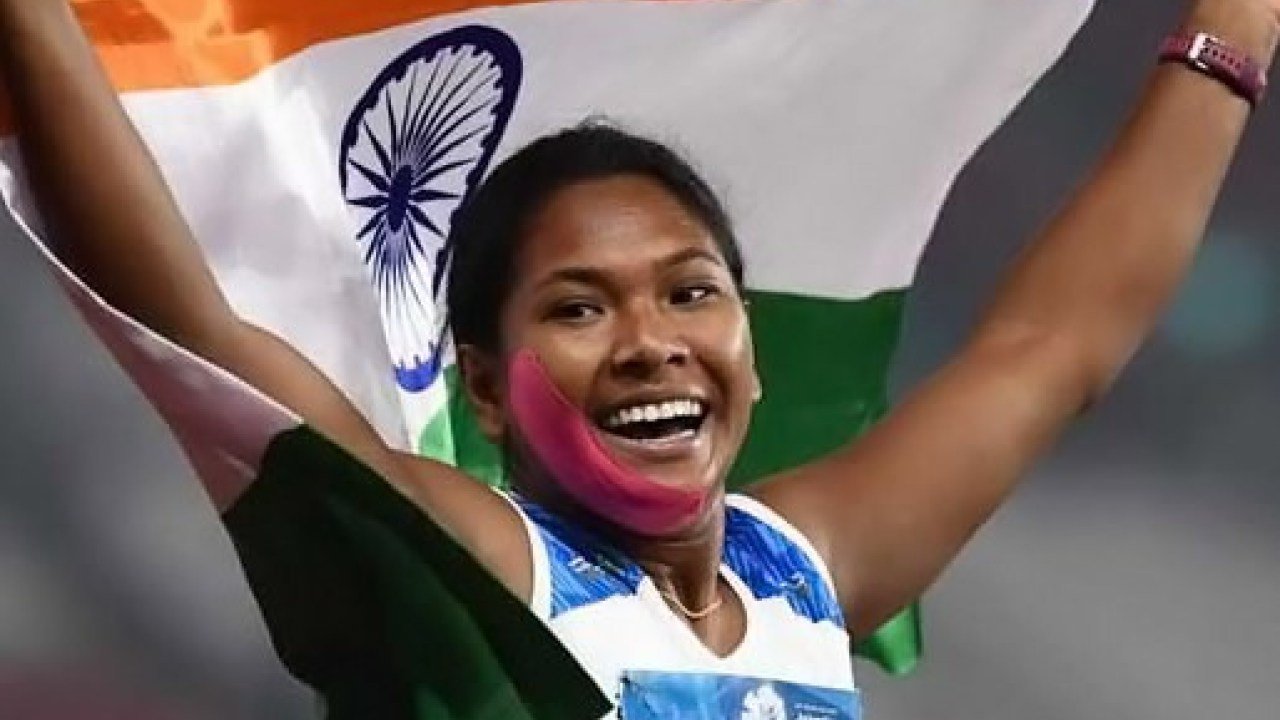 Nothing was the same for her ever since as, people started looking up to her and young kids began called her their 'idol'. 
And a year later as everything has settled, Swapna is just happy about the fact that she made her parents and her country proud. She is content about the fact that she is finally 'somebody'.
It hasn't been an easy journey. My life was filled with more downs than ups. But every imperfection, every hardship, has got me to where I am today. Sometimes I still can't believe that I've made it, that I've made my dream, and my parents' dream come true. That I've made history and will be remembered as a 'somebody'.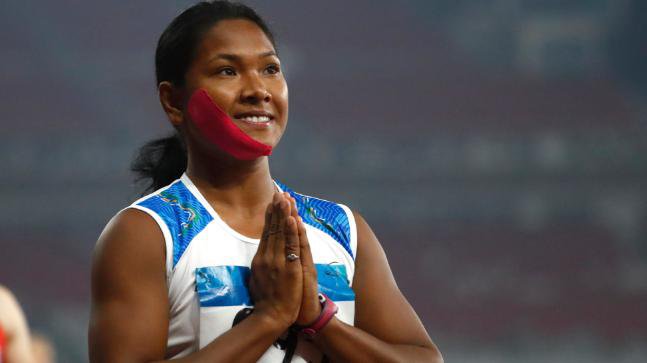 You can read the entire post, here:
We wish there was a way to let her know that she is more than 'somebody', that those children meant it when they called her their idol. To many more such victories – way to go, Swapna.