The 2016 World T20 began on March 8th but as far as Indians are concerned, it will begin on 19th March – the day we take on arch-rivals, Pakistan. For most of them, a victory against the neighbours is as good as winning the Cup. And when it comes to World Cups, India have a 10-0 record over Pakistan who have never beaten the Men in Blue in a World Cup match, be it ODI or T20. So if you are done mourning about the team's loss to New Zealand in the opening game, take a look at the past World Cup battles where India prevailed. 
1. ODI World Cup 1992, Group Match, Sydney
A 19-year-old Sachin Tendulkar scored an unbeaten 54.
The era of sledging began with this match, when Javed Miandad imitated Kiran More after his over-optimistic appeal. But More had the last laugh.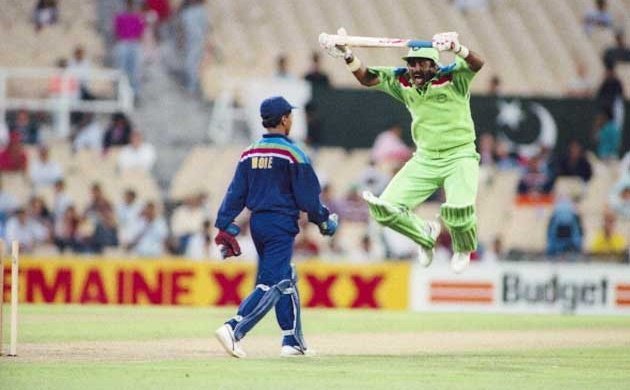 It was the first time the two teams were meeting at a World Cup. India won the match by 43 runs, bowling Pakistan out for 173.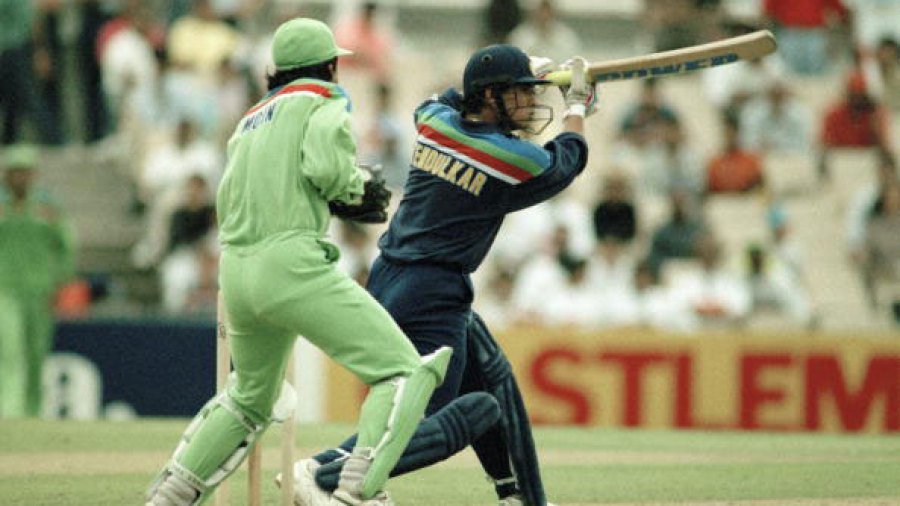 2. ODI World Cup 1996, 2nd Quarter Final, Bangalore
Navjot Singh Sidhu played a steady hand of 93 runs.
It was also Javed Miandad's final ODI match. Ajay Jadeja finished off the first innings with a ballistic 45 off just 25 balls and India won the game by 39 runs, thanks to Venkatesh Prasad's 3/45.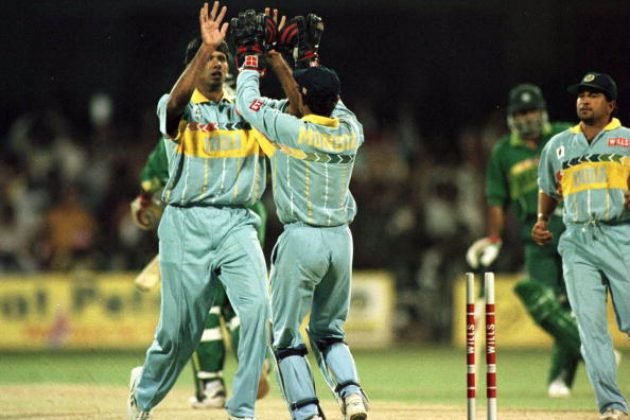 3. ODI World Cup 1999, 4th Super Sixes Match, Manchester
Tendulkar, Dravid and Azharuddin all contributed to India's total of 227.
It was at a time when both country's armies were engaged in a stand-off over Kashmir and hence there was high security alert.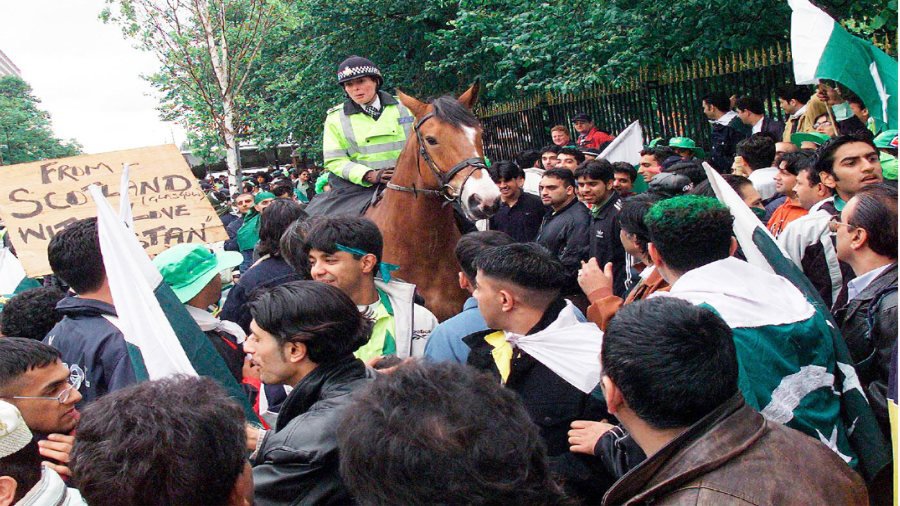 India won by 47 runs as Prasad finished with 5/27.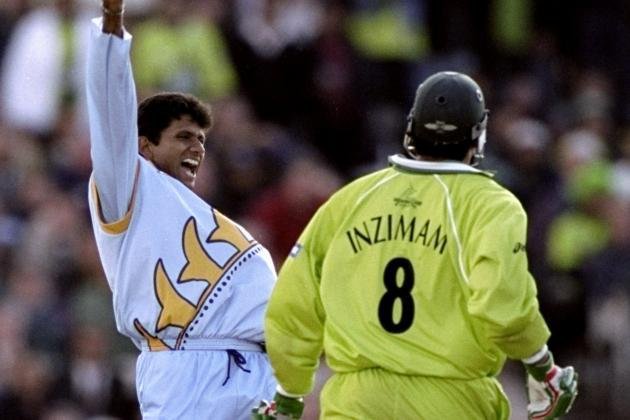 4. ODI World Cup 2003, Group Match, Centurion
It was an all batsmen match, started by Saeed Anwar's century.
Even batting first couldn't do the trick for Pakistan. Tendulkar played an astounding innings of 98, and Dravid and Yuvraj sealed the victory with 26 balls to spare.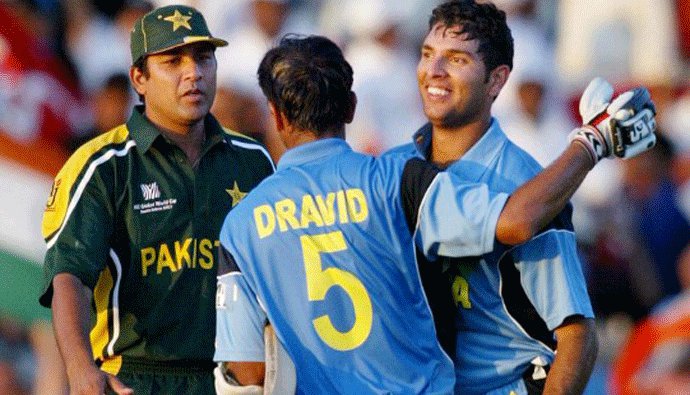 5. T20 World Cup 2007, Group Match, Durban
The first and last bowl out in World T20 history happened in this match and our Captain Cool used only spinners to win it 3-nil.
Robin Uthappa and MS Dhoni were India's only hope after the top order collapsed thanks to a sensational spell by Mohammad Asif. But still the team defended a low total by running out Misbah-Ul-Haq on the last ball which tied the game. It's the closest Pakistan has ever come to defeating India in a World Cup match.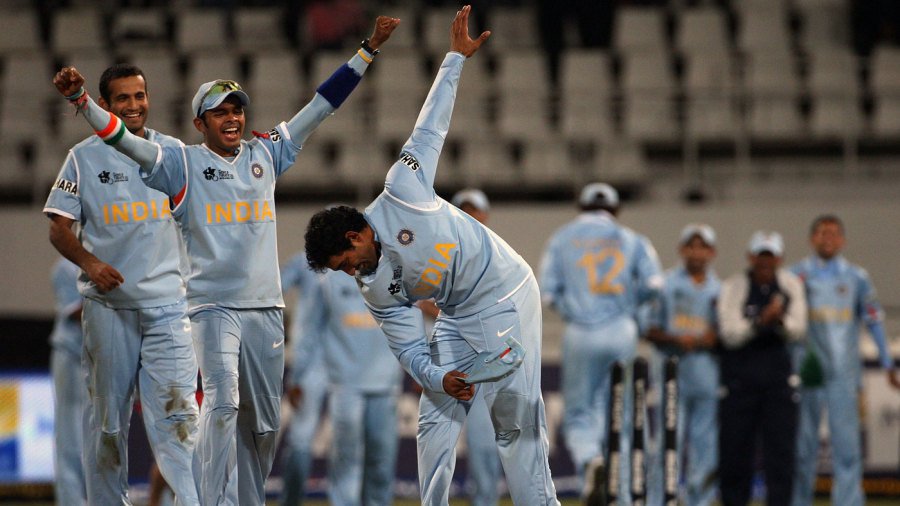 6. 2007 World T20, Final, Johannesburg
Dhoni won the gamble after giving the last over to the inexperienced Joginder Sharma. 
Gautam Gambhir helped India to put up a good total of 157 and Misbah was again the last man standing for Pakistan after Irfan Pathan's heroic spell of 3/16. But India kept their nerve and history was made as India won the first ever World T20 title.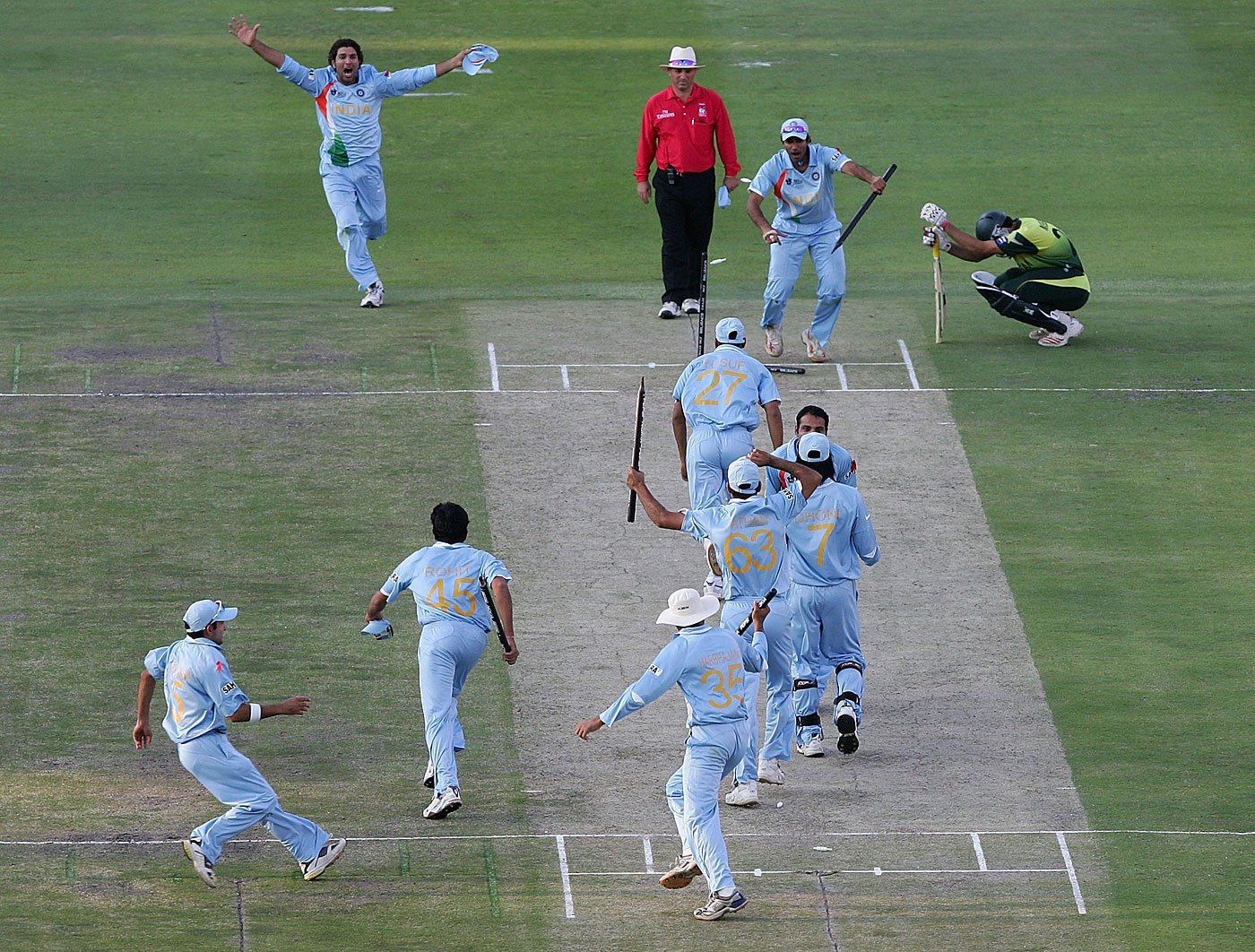 7. ODI World Cup 2011, 2nd Semi-Final, Mohali
This match was the second last step to India's dream of a World Cup triumph at home. 
Tendulkar was dropped 4 times in his innings of 85 which showed that even God wanted him to win this World Cup after his 22-year-long career. Despite a good start, Pakistan let it slip through their fingers as 37-year-old Misbah couldn't keep up with the pace.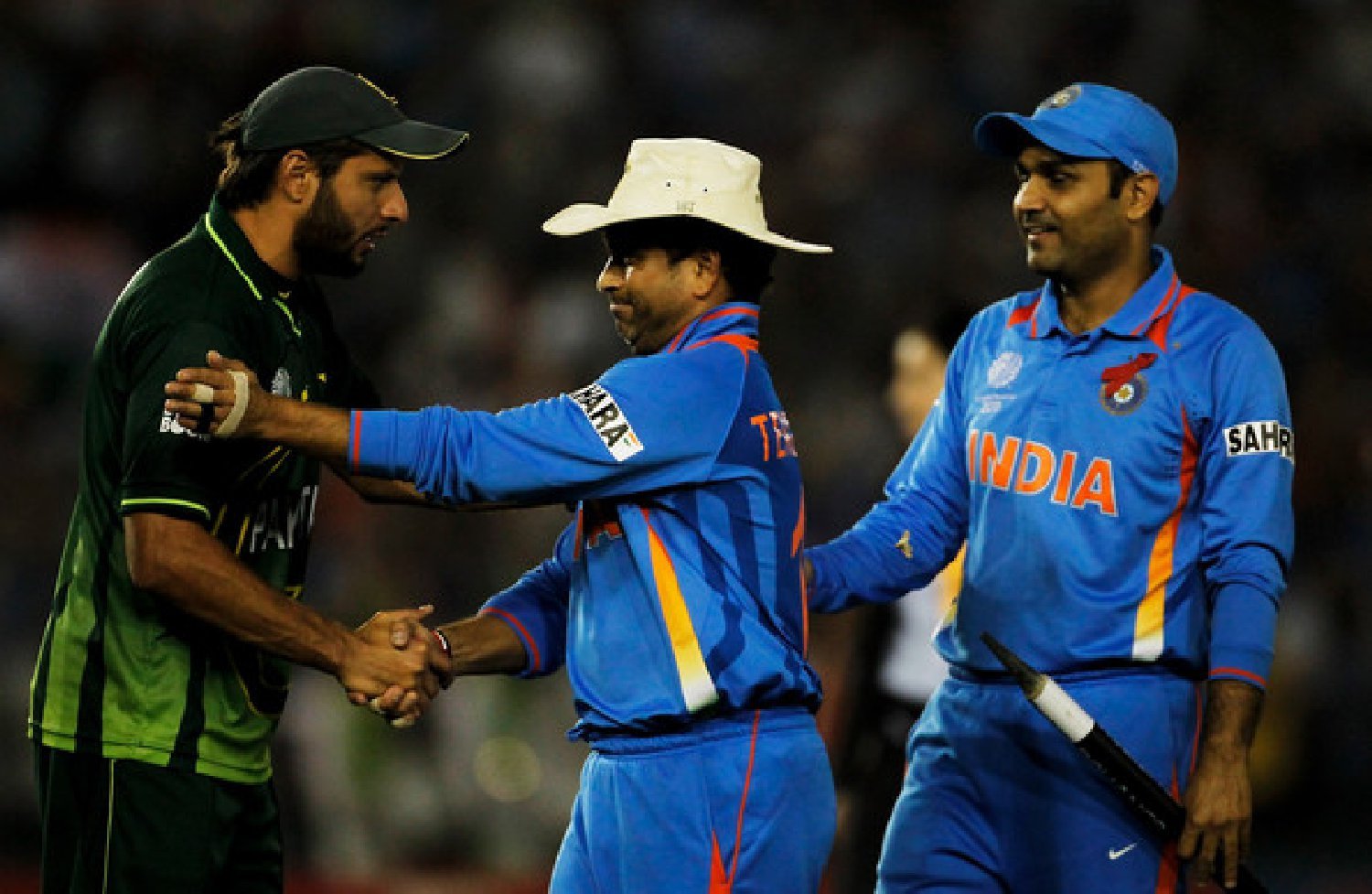 8. 2012 World T20, Group Match, Colombo 
Virat Kohli steered the chase single-handedly with his knock of 78. 
Pakistan's batsmen tried too hard and couldn't handle the pressure, posting a low total of just 128 runs. India desperately needed this win to keep their hopes alive, and they delivered.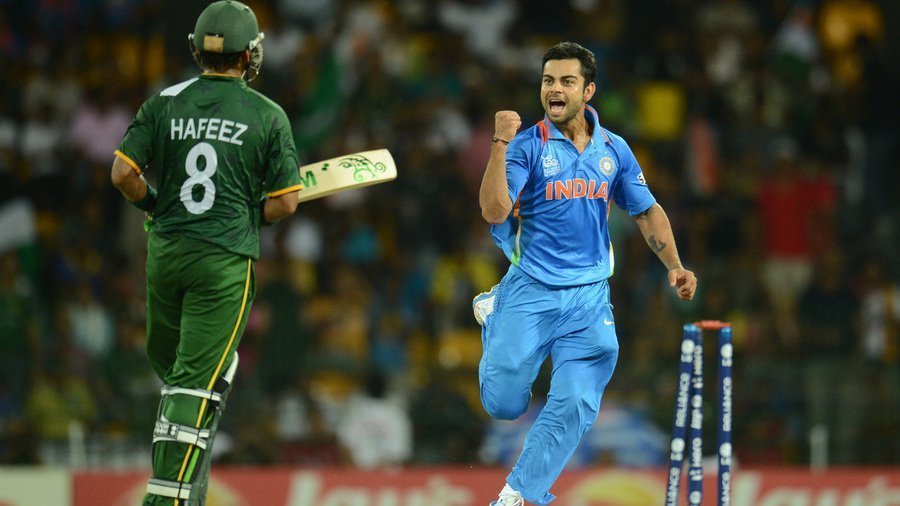 9. T20 World Cup 2014, Group Match, Dhaka
Pakistan managed to add just 2 more runs to their total as compared to the last World Cup meeting. 
Amit Mishra was adjudged the Man of the Match for taking two crucial wickets in this thriller. And Kohli along with Suresh Raina chased down the target of 131 by doing what he's best at.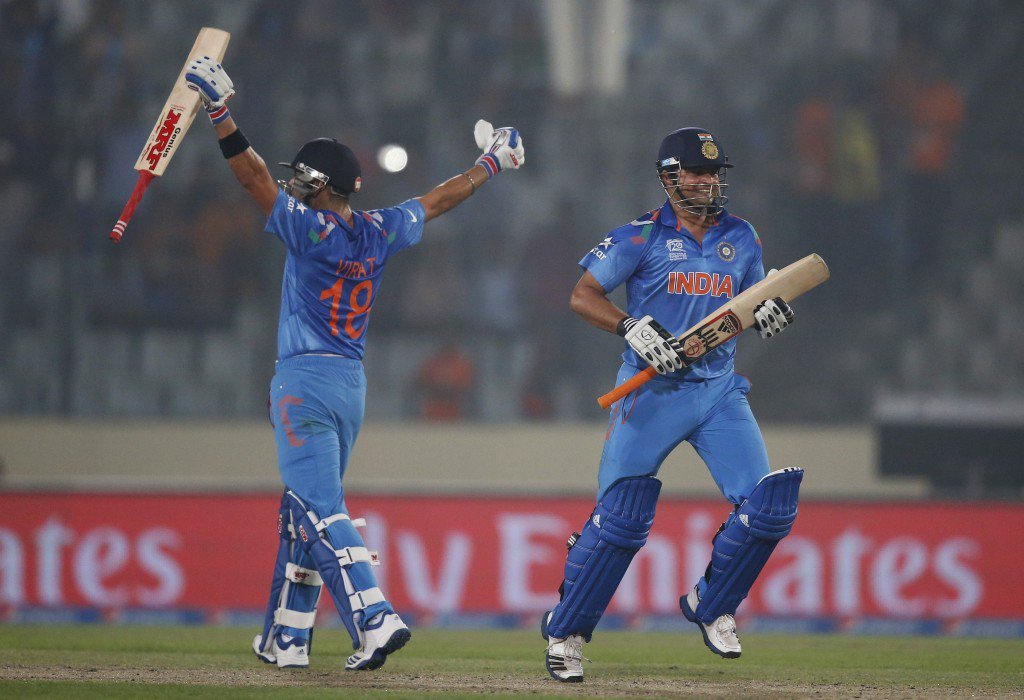 10. ODI World Cup 2015, Group Match, Adelaide
Kohli's never-ending form kept the World Cup jinx alive for Pakistan. 
Shikhar Dhawan and Raina contributed in putting up a huge total of 300. And as always captain Misbah was in the familiar position of being left all by himself as the other batsmen made their way to the dressing room. The pacers won this match for India by 76 runs.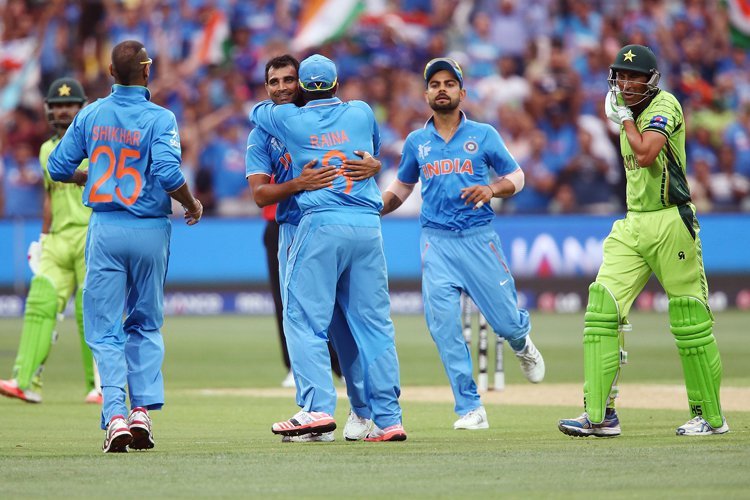 Jo maza hai Pakistan ki haar mein, wo na hai ishq mein na pyaar mein!