We have seen many brilliant catches in cricket. 
For instance, the one taken by Ben Stokes against South Africa during the World Cup. The tiny, bendy, blue thing that you see on the left – yeah, that's Stokes taking the catch.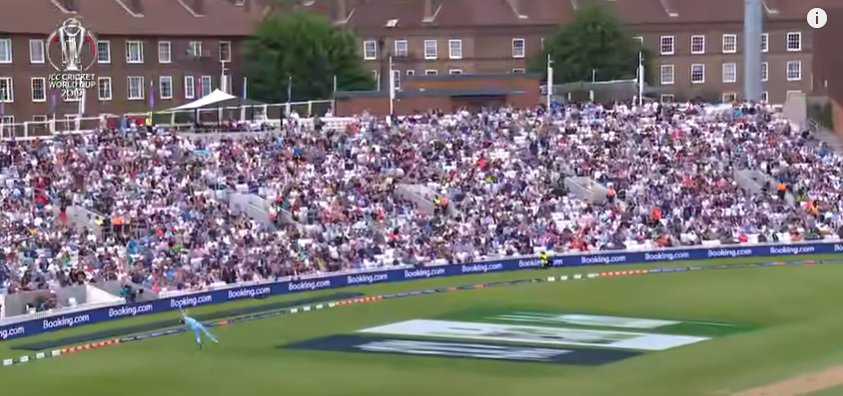 It would have been the highlight of his campaign in the tournament but never mind, bigger things happened later.
We have also seen this joint effort by Adelaide Strikers' Jake Weatherald and Ben Laughlin during Big Bash League, which was as crazy as it gets.
However, a recent match between Railways and Maharashtra witnessed what is being called the 'greatest catch in domestic cricket'. Or cricket, in general. 
The Railways were playing 156-9 and needed 22 runs from 1 ball to win. Which is practically impossible and so the batsman on crease went for a huge shot that was supposed to be 6. Except, it didn't turn out to be.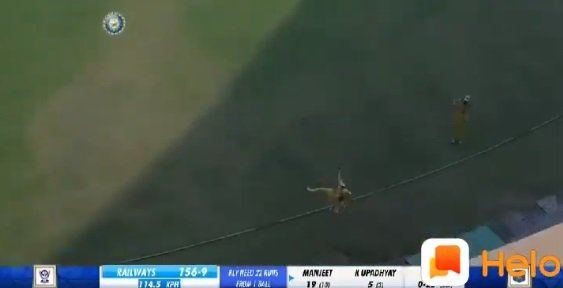 In a brilliant catch, one of the two fielders on the boundary jumped and somehow managed to take the catch.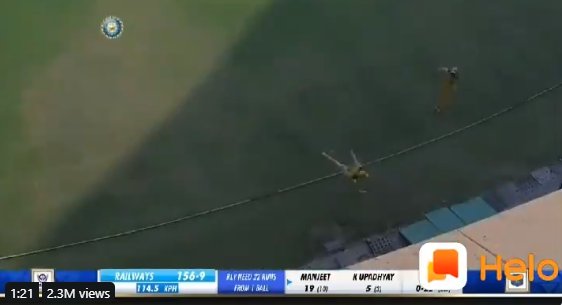 When he started falling on the other side of the boundary he threw it to another fielder, who did not make any mistake at all in executing the catch to perfection.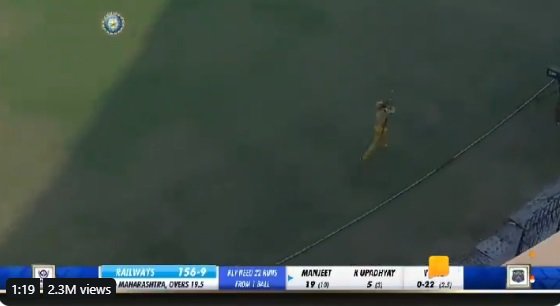 People all over the world are hailing the catch as the greatest ever and we couldn't agree more.
Insane stuff!