Any person remotely connected to the world of sports would know that winning an Olympic medal is the greatest glory any sportsperson ever dreams of achieving. While the people that end up winning medals are celebrated all over and get stories written about them, the ones that miss out are often forgotten. The margins at the Olympics are so fine, that a fraction of a second may cost a place on the podium. A single half-bad move here or there, and all those years of training may be of no use.
India hasn't exactly been awesome at winning medals, but a haul of 9 golds, 6 gilvers and 11 bronze medals indicate that we've had our moments too. But this post is not about those moments. this is about the moments that almost made it to the showcase reel, but fell agonisingly short. Here's a look at those Indian athletes/teams, that finished 4th, or were just one match win away from winning a medal.
1. Randhir Shindes (Freestyle Wrestling: Featherweight) – 1920, Antwerp
The first indian wrestler at the Olympics, he created hopes for a medal in the future.
India was participating in the Olympics after a gap of 16 years, and for the first time in an event other than athletics. Randhir Shindes, competing in featherweight wrestling, had recieved a bye in the round of 16 and defeated Henry Inman of Great Britain but couldn't go past American Sam Gerson in the semifinals, and unfortunately lost out Philip Bernard of Great Britain in the bronze medal match.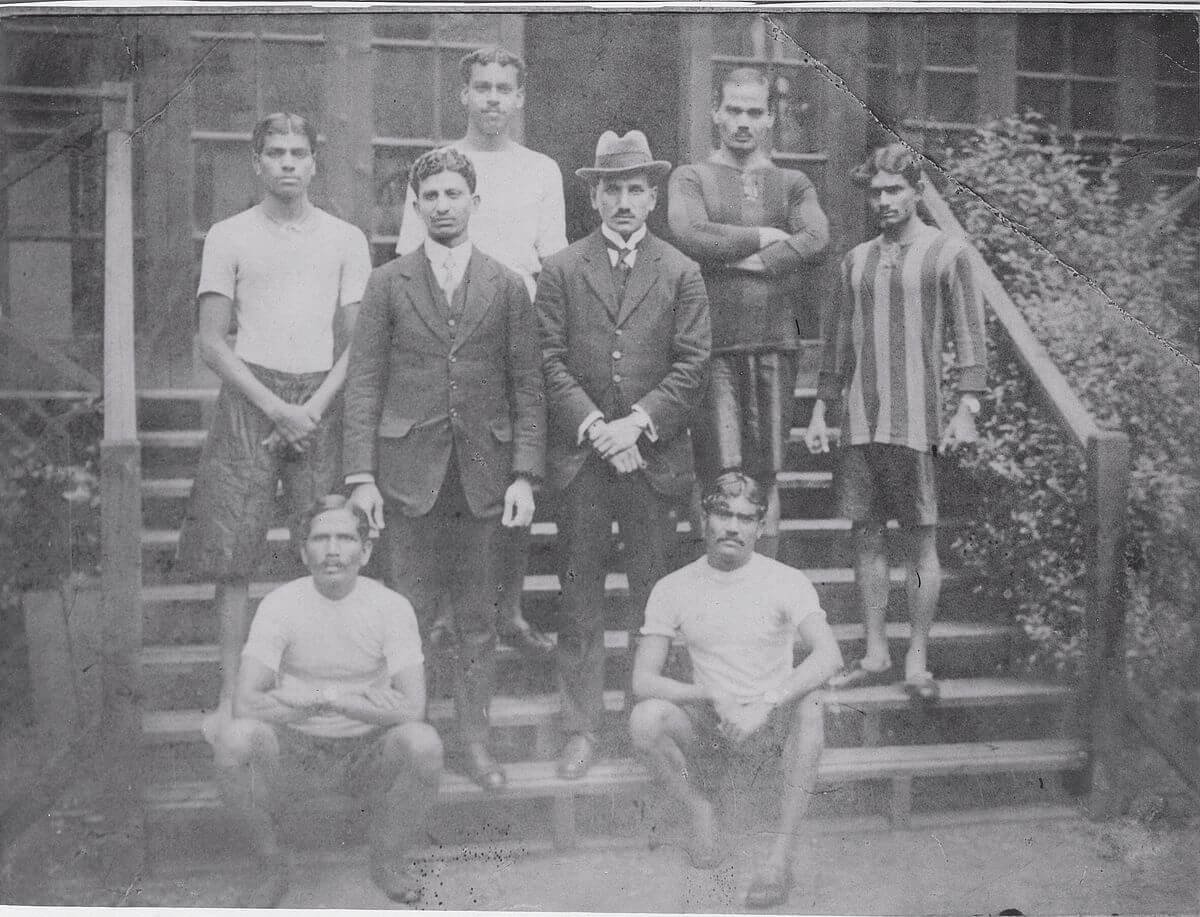 2. Keshav Mangave (Wrestling: 62 kg freestyle) – 1952, Helsinki
Keshav Mangave always has to remain in the shadows of bronze medallist KD Jadhav. 
In 1952 at Helsinki, KD Jadhav won India its first individual medal in 52 years. But not many know, it almost was double delight for the Indians. In the 62-kg Men's Freestyle wrestling, 26-year-old Keshav Mangave, with some combination of fortune and skill, had reached the bronze medal match, where he lost to Josiah Henson of the USA.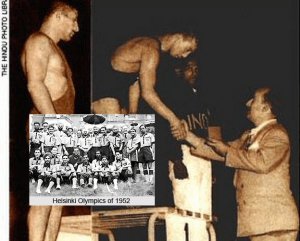 3. Indian Men's Football Team – 1956, Melbourne
This Indian team was an Asian powerhouse, and they almost made history in 1956.
The Indian football team in the 50s was much more a descent force than it is now. They had qualified for the FIFA World Cup in 1950, but decided not to go. In the 1956 Melbourne Olympics, the Indian team punched way above their weight. And no, they did not play barefoot. After the group stages, India defeated hosts Australia 4-2 in the quarters, thanks to a hat-trick by Neville D'Souza, which was the first by an Asian nation at the Olympics. This was the end of the road for India though. They lost to Yugoslavia in the semifinals, and then to Bulgaria in the bronze medal match. Football in India could have been very different in this team had won a medal. This was 27 years before Kapil's devils brought home their own cup, and we all know what that has done for cricket in the country.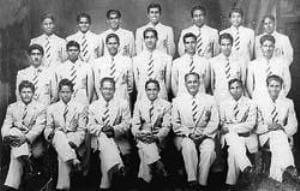 4. Milkha Singh (400 metres) – 1960, Rome
'The Flying Sikh' won many medals in his great career. He came excruciatingly close to an Olympic medal too, but it was not to be.
This is probably the most famous instance of an Indian mising out on an olympic medal. At the Rome Olympics in 1960, Milkha Singh was in terrific form thoughout the heats and was looking all set to end up on the podium. The 400m final was one of the most thrilling races in sprinting history. Milkha led the field up to the 250m mark, after which Otis Davis, Carl Kaufmann and Malcolm Spence passed him. A photo-finish resulted, Milkha Singh had taken just 0.1 second more than South African Spence, and finished fourth with a time of 45.6 seconds, an Indian record that stood for 44 years. The Olympic record then was 45.9 seconds, which meant The Flying Singh had broken the Olympic record, but unfortunately, he was the 4th one to do so in the same race.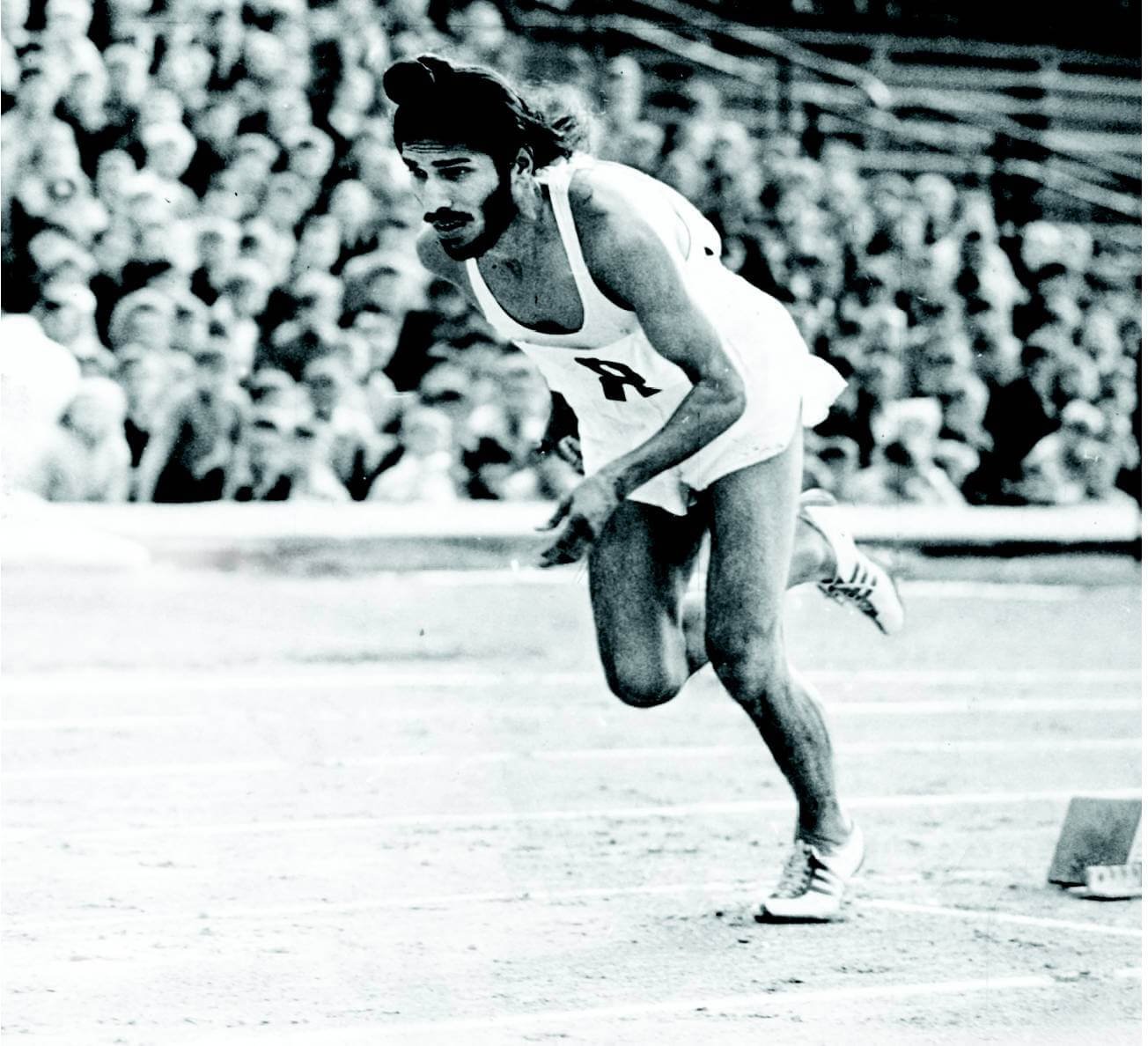 5. Indian Women's Hockey Team – 1980, Moscow
This was the Indian women's team at its peak. That was the first and only time they qualified for the Olympics, before 2016.
1980 was the last time Indian men's hockey team won the Olympic gold. This was also the first time women's hockey was an Olympic event. Playing at the Young Pioneers Stadium in Moscow, the Indian team defeated Austria and Poland and drew with eventual gold medallists Zimbabwe, however losses to Poland And the Soviet Union hurt them badly and they finished 4th in the league table, just 1 point behind Soviet Union, thus robbing them of a bronze medal.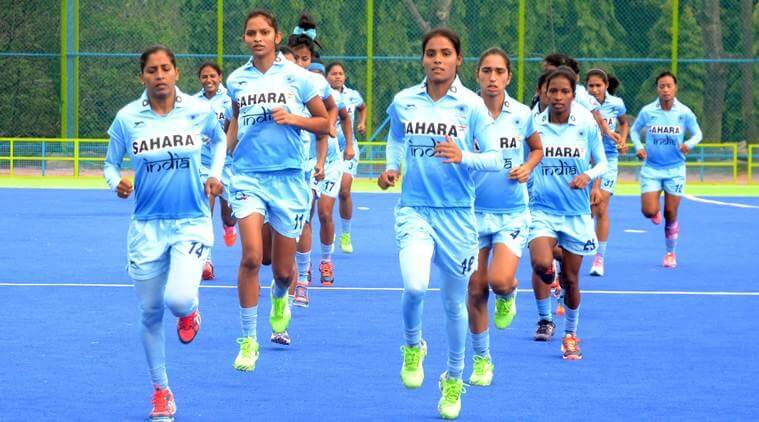 6. P.T. Usha (400 metres hurdles) – 1984, Los Angeles
Nothing is more heartbreaking than missing out on being an Olympic medallist by a mere hundredth of a second.
If you think Milkha Singh, was the closest an Independent Indian came to an athletics medal, you're wrong. Milkha missed it by a tenth of a second, P.T. Usha missed it by a hundredth. In the 1984 Los Angeles Olympics, PT Usha was India's brightest hope for a medal. She was competing in 400m hurdles, and looked certain to deliver on that hope when she finished first in the semifinals. In another nail-biting final race that ended with a photo-finish, Usha was .01 seconds slower than Cristieana Cojocaru of Romania, resulting in a massive heartbreak for the entire country. Her time of 55.42 seconds still stands as the national record.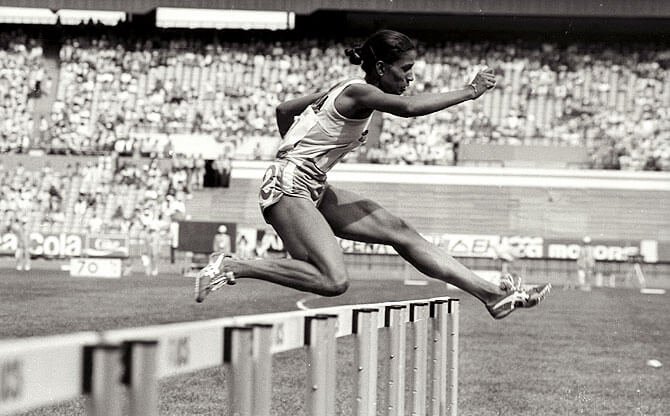 7. Leander Paes, Mahesh Bhupathi (Tennis: Men's Doubles) – 2004, Athens
This duo was India's best ever chance at winning a tennis medal at Olympics.
Leander Paes was already a bronze medallist from the Atlanta games in 1996, and with Mahesh Bhupathi had formed one of the best doubles pairings in the world. The Indian Express, as they were popularly known back then, were expected to bring back a medal from Athens in 2004. They had beaten Mardy Fish – Andy Rodick (USA), Yves Allegro – Roger Federer (Switzerland), and then Wayne Black – Kevin Ullyett (Zimbabwe) in the quartefinals. However, they could not get past the German team of Nicolas Kiefer and Rainer Schüttler in the semis, and in one of the tightest matches ever, they lost the bronze medal match to Mario Ančić and Ivan Ljubicic of Croatia. The final set in that match ended 16-14.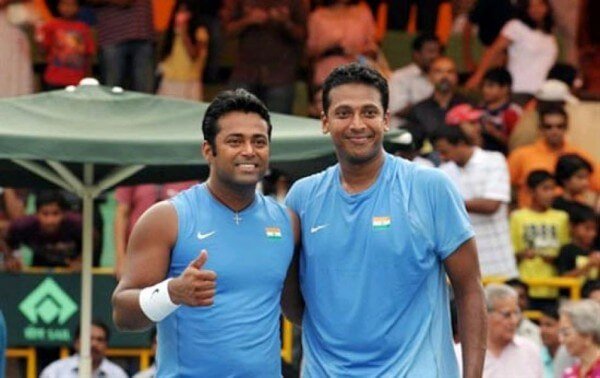 8. Jitendra Kumar (Boxing: Flyweight), Akhil Kumar (Boxing: Bantamweight) – 2008, Beijing
Jitendra and Akhil were one bout away from a bronze medal at Beijing 2008, but not only they lost that, they also missed out on the stardon that came with it.
3 Indians had reached the quarterfinals in boxing at the 2008 Beijing Olympic Games. And with no bronze medal face-off in boxing, even the losing semifinalists would have won the bronze. Sadly for India, Jitendra Kumar lost 11-15 to Russian Georgy Balakshin in flyweight and Akhil Kumar lost 3-10 to Veaceslav Gojan of Moldova in the bantamweight category. Vijender Singh managed to beat his opponent, Carlos Góngora of Ecuador, won the middleweight bronze medal and went on to become the poster boy of boxing in India.

Source: Deshbandhu/Sportskeeda
9. Devendro Singh (Boxing: Light Flyweight) and Vijender Singh (Boxing: Middleweight) – 2012, London
Vijender Singh couldn't repeat his Beijing performance, and young Devendro Singh gave hope for the future. 
At the London Olympics in 2012, India had their biggest boxing contingent ever. Participating in 7 of the 10 weight categories, 2 Indians managed to reach the quarterfinals, one win away from an Olympic medal. They were Devendro Singh in light flyweight, and Vijender Singh in middleweight. Devendro lost 18-23 to Paddy Barnes of Ireland, and there was no second medal for Vijender either as he lost 13-17 to Abbos Atoev of Uzbekistan.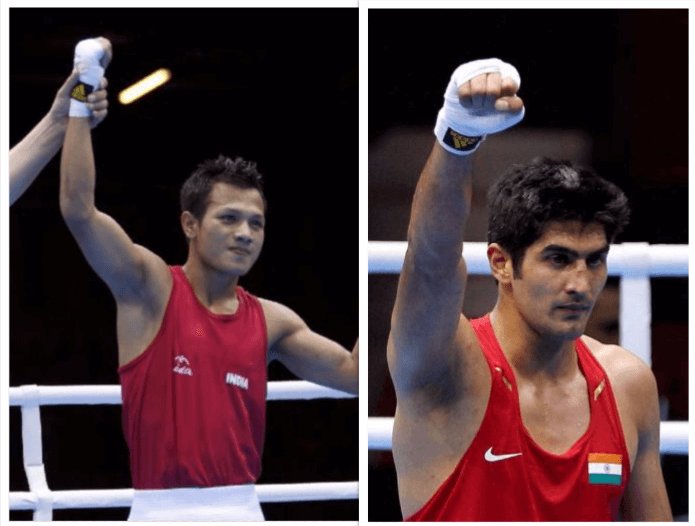 10. Joydeep Karmakar (Shooting: 50 metres rifle prone) – 2012, London 
The virtually unknown shooter who almost became well-known.
2012 was India's best performance in shooting as Gagan Narang and Vijay Kumar won a broze and a silver respectively. Only one Indian apart from these two had made it to a shooting event final. And that wasn't Abhinav Bindra. Joydeep Karmakar, participating in the 50m rifle prone, had a bad start in the qualifying round but still managed to make it to the final with a 7th position score of 595. Once in the final, Joydeep stepped up his game and scored a brilliant 699.1. That wasn't good enough to get him a podium finish, and he had to settle for the 4th place.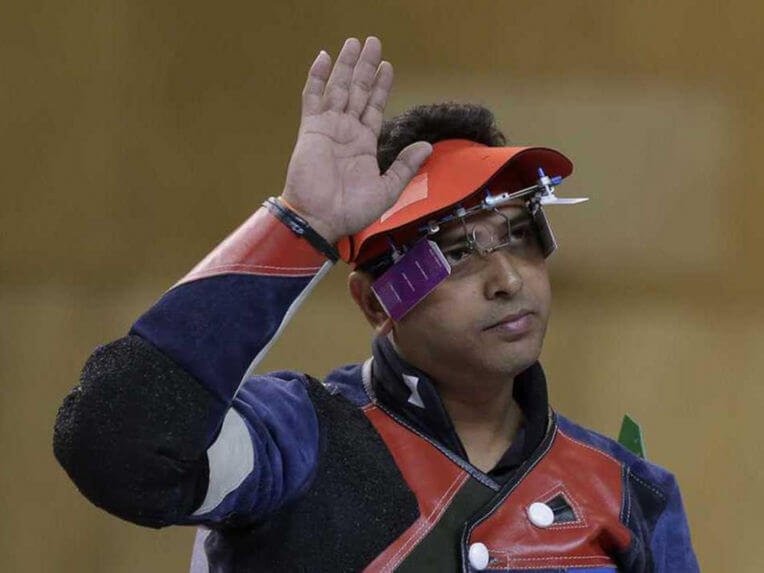 With the Rio Olympics less than a week away, here's wishing the Indians all the best. 120 athletes will represent India in Rio this year, which is India's biggest contingent ever, and we hope that the haul they return with is the biggest in Indian history too.