Wearing the blazer from his glorious captaincy days, beaming Sourav Ganguly recently said that as the BCCI president, his job is to make skipper Virat Kohli's life easier not difficult.
You see, for Dada, the country has always been more important than power.
And that has reflected in his decisions and actions from the time he started playing for India. During his captaincy, many players bloomed into icons that we know now and if that isn't a testament to his selflessness, I don't know what is. Here are some examples of the same.
1. Getting MS Dhoni into the team without even seeing him play. 
If reports are to be believed, Ganguly got MS Dhoni inducted into the team on the word of his team of Talent Research Development Officers – Raju Mukherjee and Prakash Poddar. They told Dada about Dhoni's unusual and brave style of batting, and having the instincts that he does, the then captain decided to support Mahi.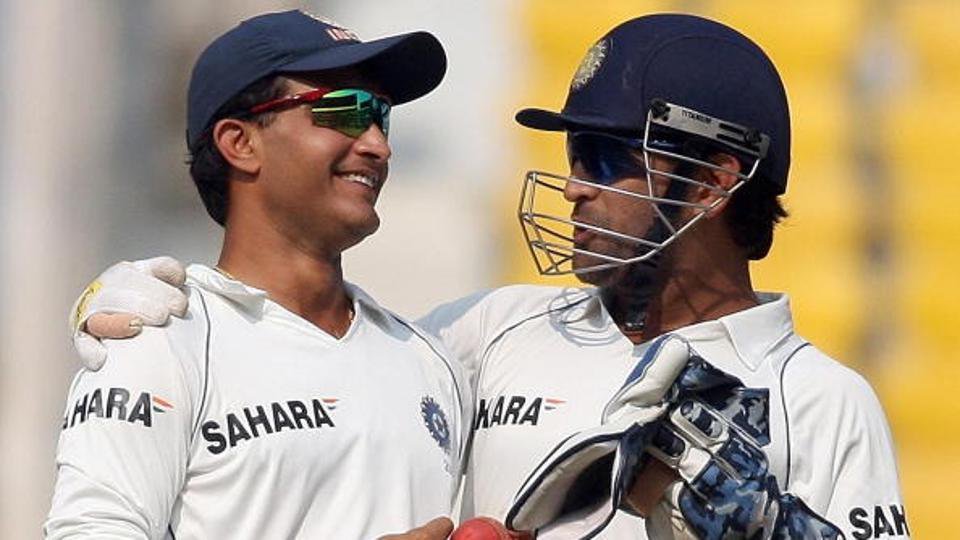 When asked about it by the press about the same, he said:
No (I haven't seen him), but I don't want to waste precious time.
Years later, Dhoni showed his respect towards Ganguly by requesting HIS captain to lead the side on the last day of his international career.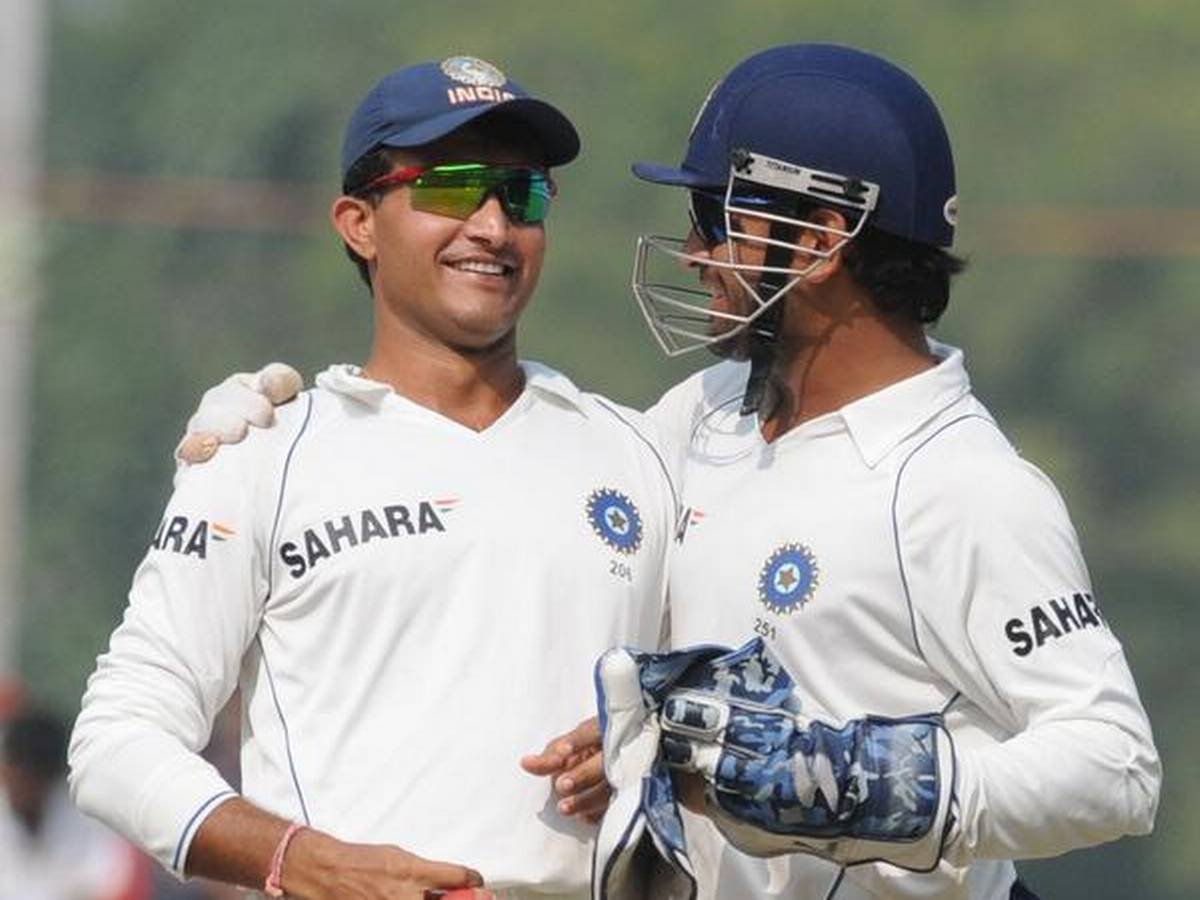 2. That wasn't the only great thing he did for Dhoni, though. When the time came to choose between Mahi and himself for the number 3 spot, he gave up his position so that Dhoni could gain confidence and hopefully rise to the occasion for the team. 
This was revealed by Virender Sehwag, who told the media:
There are very few captains who would first give away his own batting spot. Had Dada not done that, Dhoni would not have become such a great player. Ganguly always believed in giving chances to new players.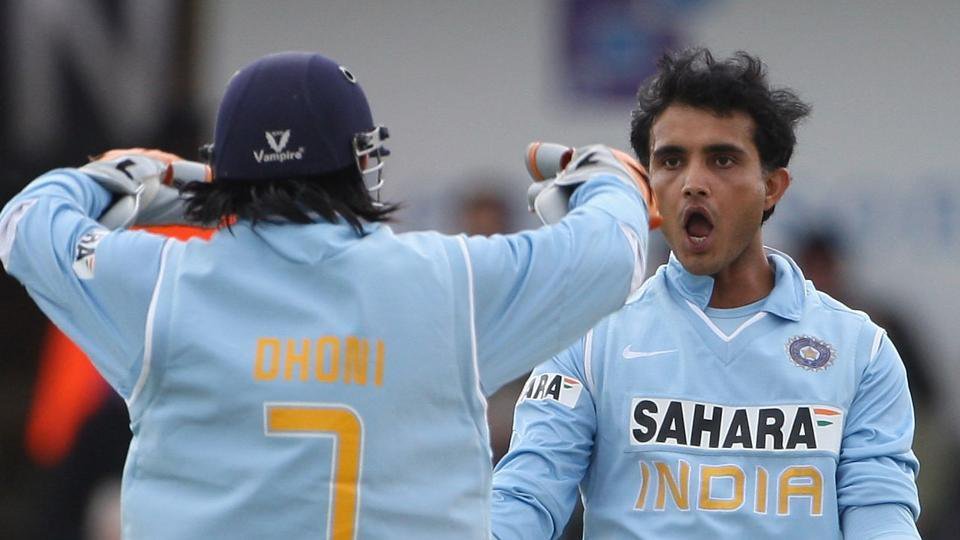 3. Sehwag was correct, apparently Dada had earlier not only promoted him to the top but also sacrificed his position of an opening batsmen because he thought it would be better if Sachin Tendulkar comes out to bat first.
This was during the 2003 World Cup, which we all have emotions attached with. India made it to the final against everyone's expectations and a huge credit for that goes to Ganguly who slipped himself to number 3 for the team's sake.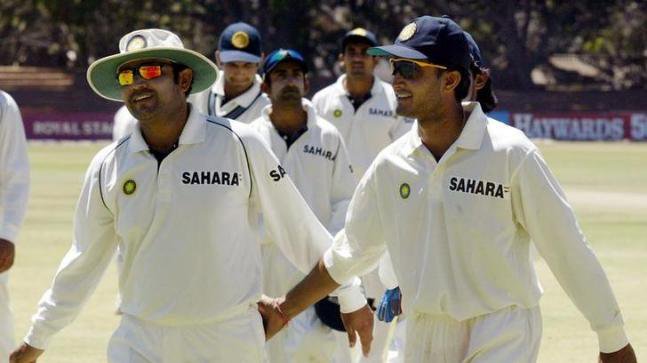 4. There are many articles which suggest that when India were facing Australia back in 2001, Ganguly stood up to the selectors and said, "I am not leaving this room until I see Harbhajan's name on that list".
No one was really sure about Harbhajan at that point, but Dada believed in him and stood strong in front of others. Bhajji returned with 32 wickets in that series, which was the highest among both teams.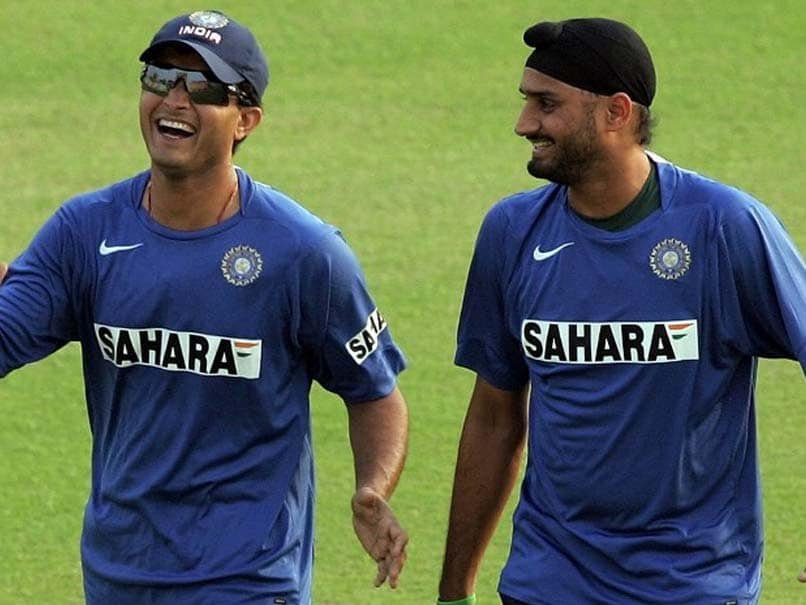 5. All of this came later, though.

What matters the most, probably, is the fact that he accepted captaincy at a time when the reputation of the Indian cricket team was the worst it had ever been.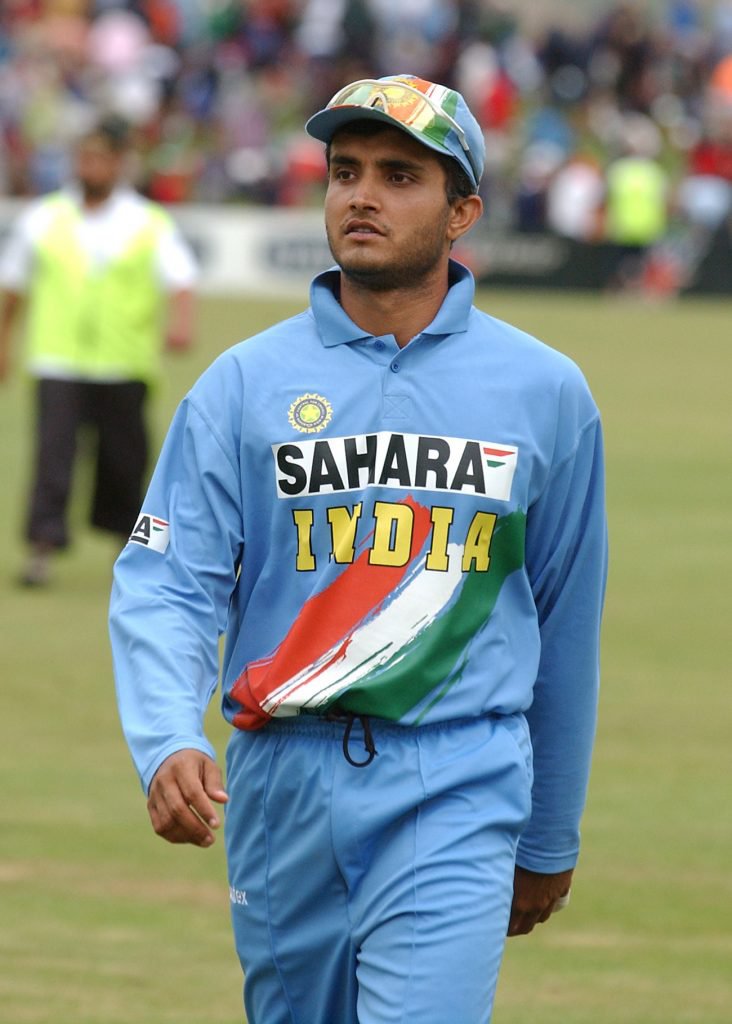 There were accusations of fixing against the players, performances were sub par and mostly everything was out of place. Dada was the one who decided to fix things and safe to say, he did. 
Within 3 years, India were in the World Cup final and even though we could not win, it was one of our most emotional outings. 
6. Lastly, I have to mention that Sourav Ganguly remained committed to the cause of holding India's flag high, even after he retired.
The whole Greg Chappell incident happened, he was replaced in the team, new players took his place – but Dada was just as passionate about cricket and India.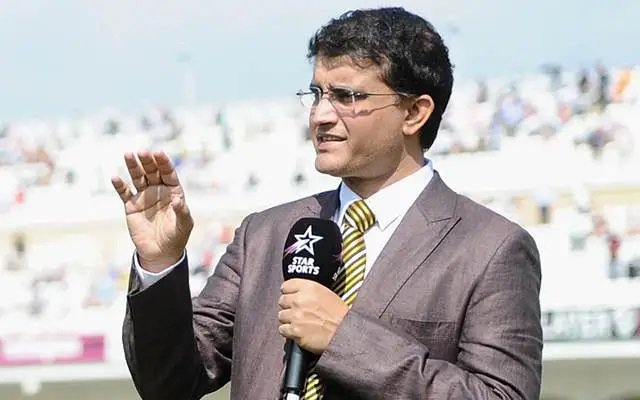 How do we know? Because of this conservation between him and Harsha Bhogle in the commentary box.
Harsha: Have you seen the new 'Mauka Mauka' ad?

Ganguly: Yes I have seen that ad and this ad will remain the same for next 10 to 12 years because. PAKISTAN WILL NEVER BEAT INDIA IN THE WORLD CUP
And he hasn't been proven wrong till now.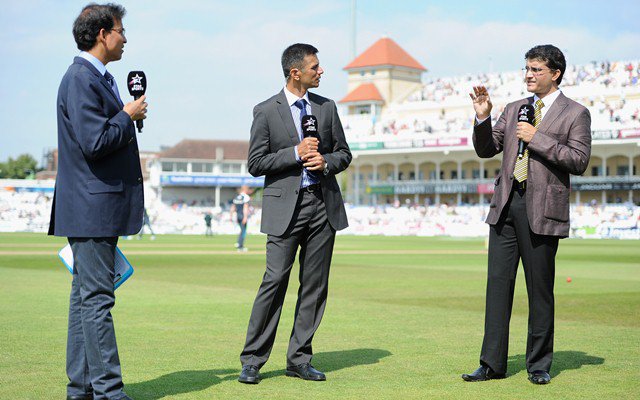 This is why the Cricket Association of Bengal, and now the BCCI thought of him as the perfect person to lead the organisation. This is why Dada is irreplaceable.