Sanjay Manjrekar was at the receiving end of criticism again, as he got involved in a verbal spat with Harsha Bhogle over the visibility of the pink ball used during the day-night Test between India and Bangladesh in Kolkata.
At one point during commentary, Harsha suggested that the players should be asked about the visibility of the ball, which is something being tried in India for the first time.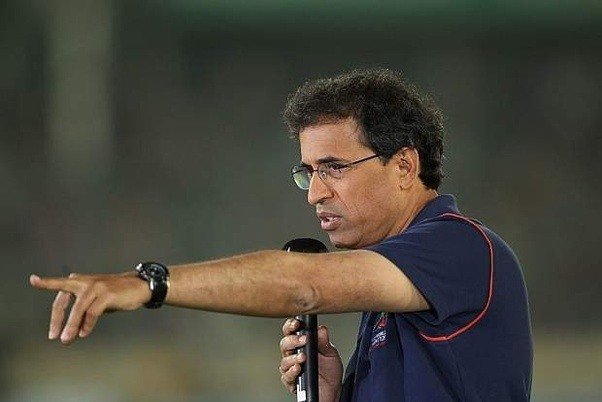 To which Sanjay replied:
Only you need to ask, Harsha, not us, who have played a fair bit of the game.
This comment did not go down well with people, who adore and respect Harsha Bhogle as a legendary commentator and one of the sharpest minds in cricket.
Later during the conversation, Harsha also made his point by saying:
The reason I say the players should be asked about the pink ball is, when you have played the game, you get to know about the conditions but that cannot be a limitation to learning. It has to be an 'aid' to learning.
Which, in all fairness, is a brilliant argument. 
It's high time Sanjay Manjrekar realises that playing cricket isn't the only way to know about cricket. That Harsha has also played cricket is a separate issue.