I have a big fear that my wedding will coincide with a match day and I will half-heartedly have to participate in ceremonies, thinking about the score the entire time.
Just like this guy, who came up with an interesting solution for the same.
The ICC recently shared a picture of Pakistani-American Hasan Tasleem and his wife watching a match while taking part in the rituals, and it all kinds of goals.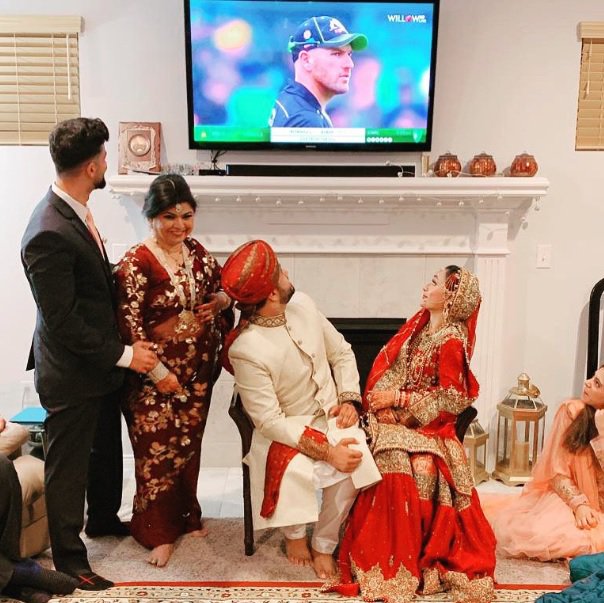 It was Hasan who shared the picture with the ICC, expressing his love for cricket and that he couldn't have missed the match at any cost.
I've stayed up at all sorts of odd hours of night to catch Team Pakistan play. Even though it was my wedding night, I wasn't going to miss the game.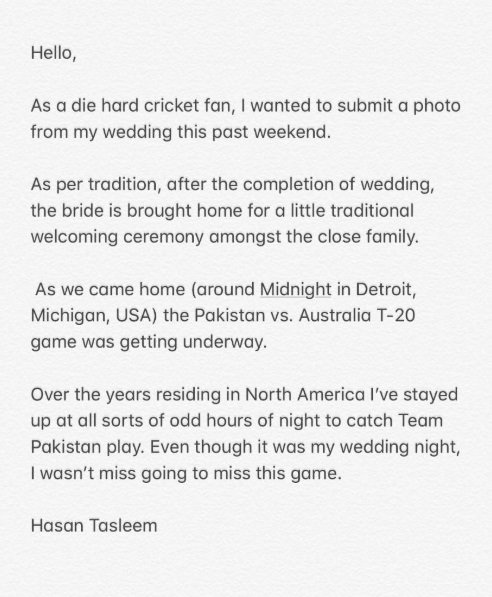 For the uninitiated, Pakistan is currently touring Australia for a T20 and Test series.
No sooner had the ICC shared the picture, love for the couple started pouring in from all corners of the world. Here are some of them.
I guess you learn how to multitask when your two loves come together.