With the ninth edition of the Indian Premier League starting from 9th April, most of us are super excited to support our favourite teams. We all have picked sides and most of us have stuck to our teams through thick and thin. The sixth season of Game of Thrones is also set to start soon and it only makes sense to draw parallels between the IPL and the different Houses of Westeros. This blend of facts and fiction makes a lot of sense. 
Here are the original IPL teams and their respective Houses:
1. Chennai Super Kings: House Lannister
They are finally wiped out of the tournament after the Supreme Court (High Sparrow) found them guilty of incest (BCCI and ICC Cements). They have often been blamed of using their power to handicap the opposition (Banning Narine from the finals and 'changing the pitch' fiasco).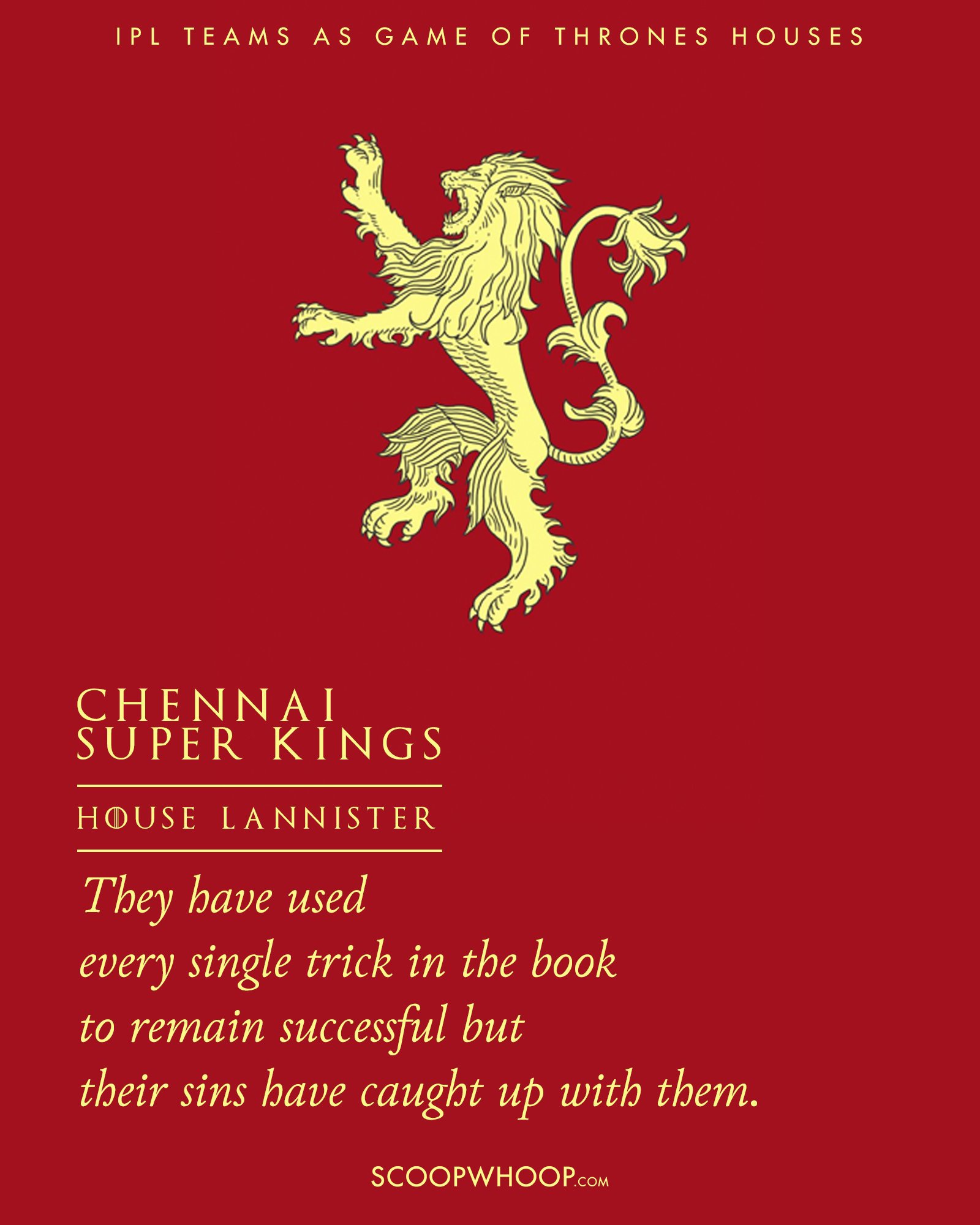 2. Kolkata Knight Riders: Baratheons
They were never really powerful after the fall out between Robert (Saurav Ganguly) and Stannis (Gautam Gambhir). They have showed flashes of brilliance later on and they are one of the most successful in the tournaments now.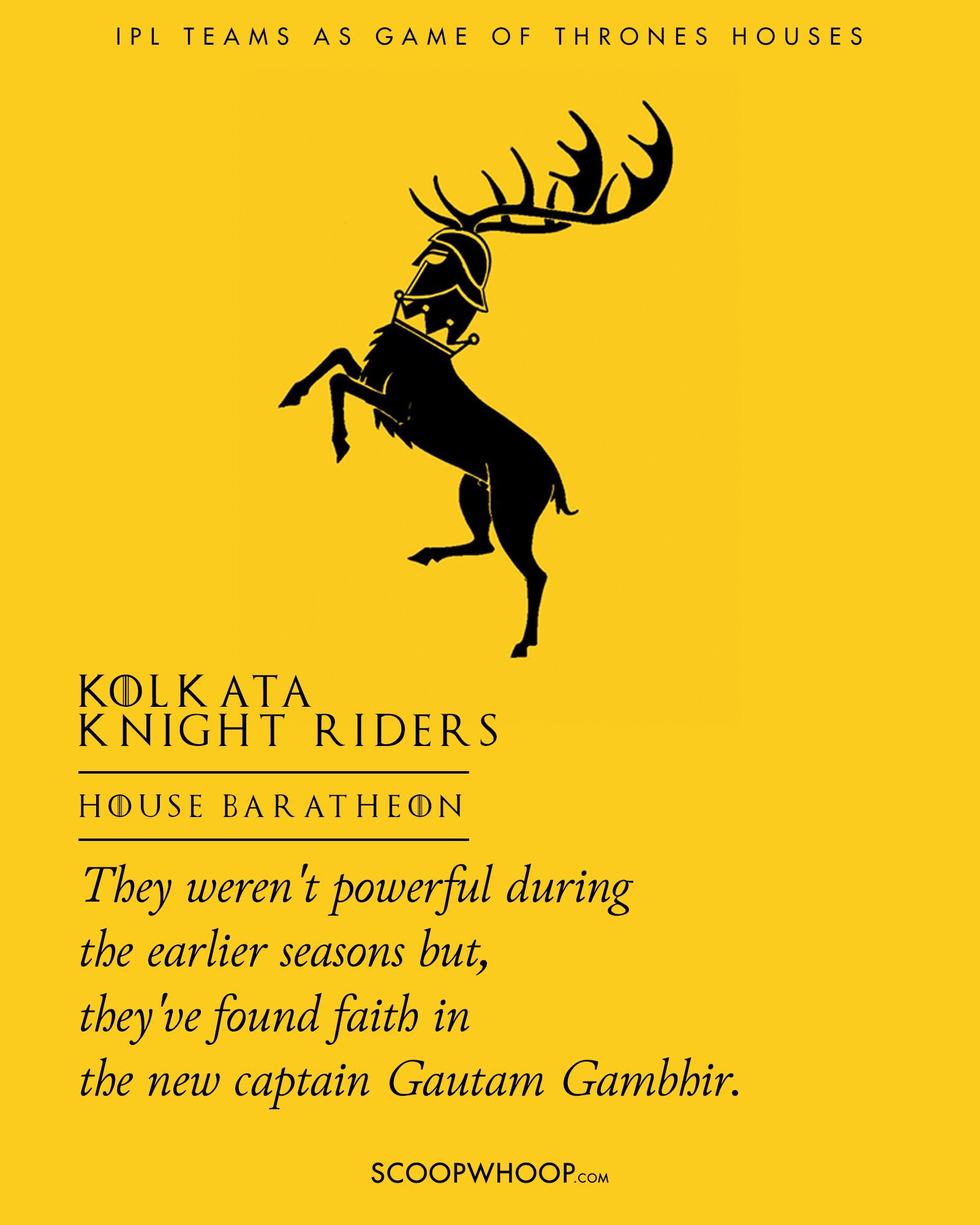 3. Delhi Daredevils: Greyjoys
They have always been exploited by the other houses. They have always been living in the shadows of the other houses and even when they are about to win the IPL, they somehow manage to lose.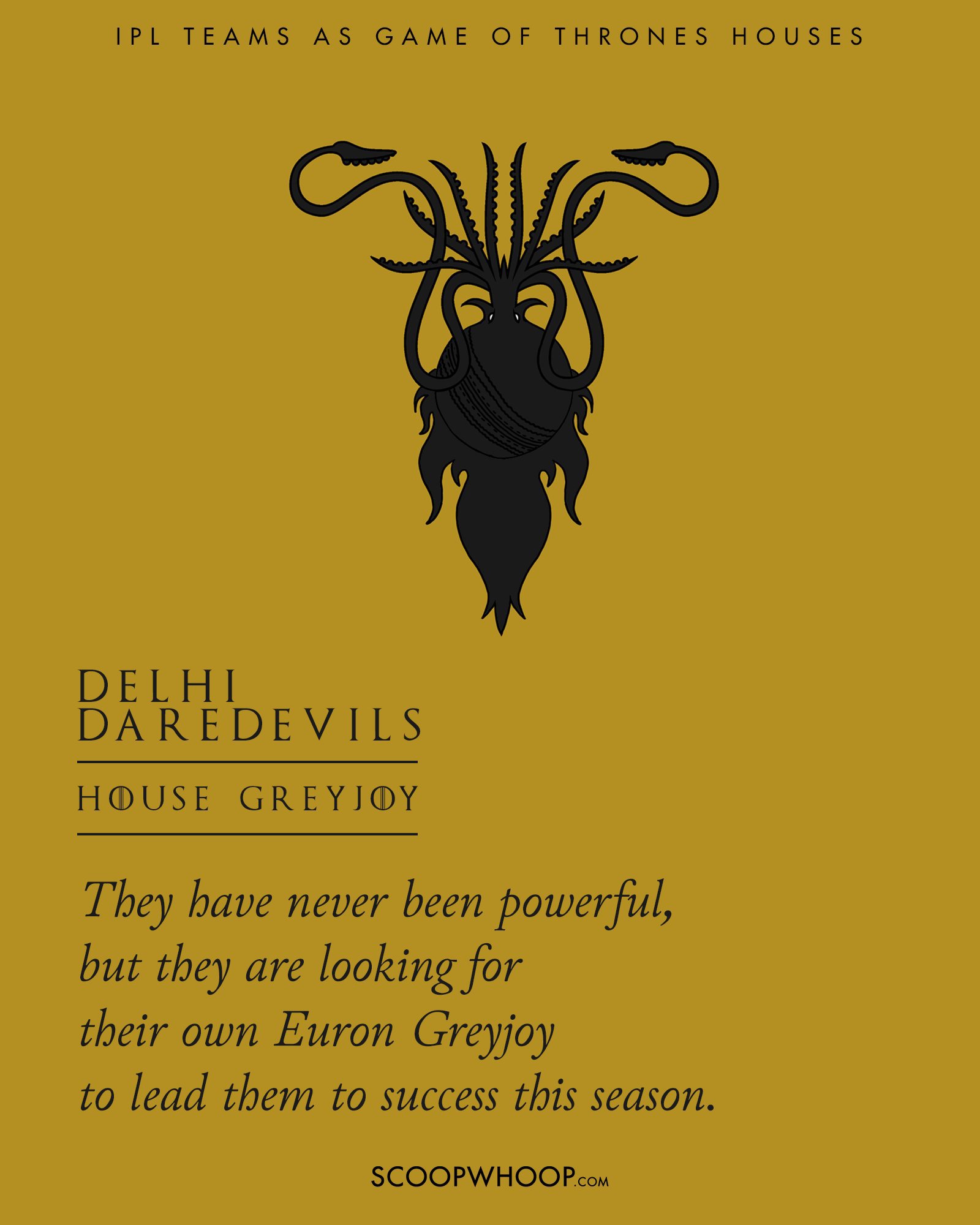 4. Mumbai Indians: Bolton
They are absolute savages on the ground with next to no sportsmanship. They've fought with every other team and there's no respect involved when you play Mumbai Indians.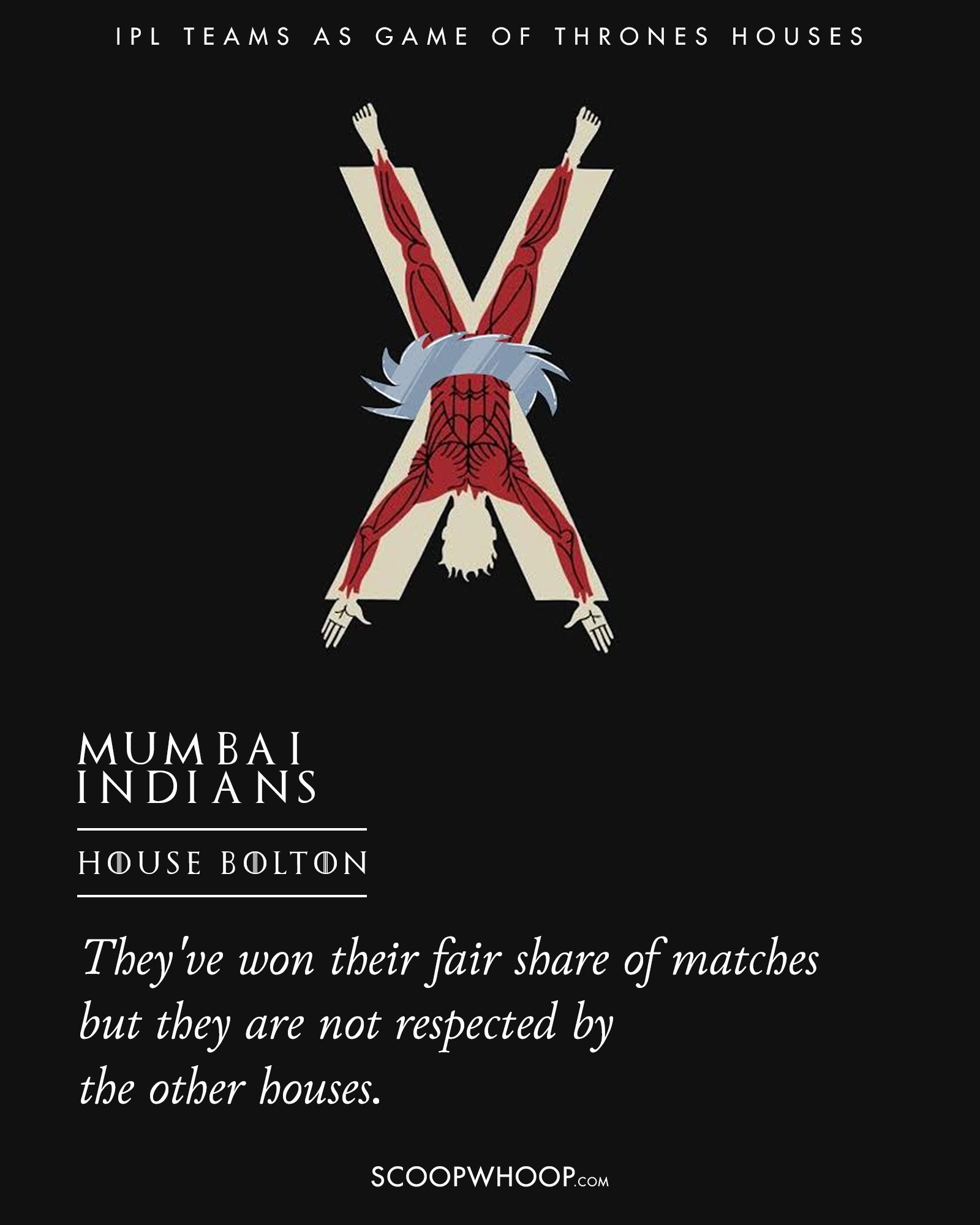 5. Rajasthan Royals: Targaryen
They use local talent (The Unsullied Army) to win the championship. They basically depended on Watson (Their Dragon) to help them win but with the fall of the empire, the Dragons have flown away.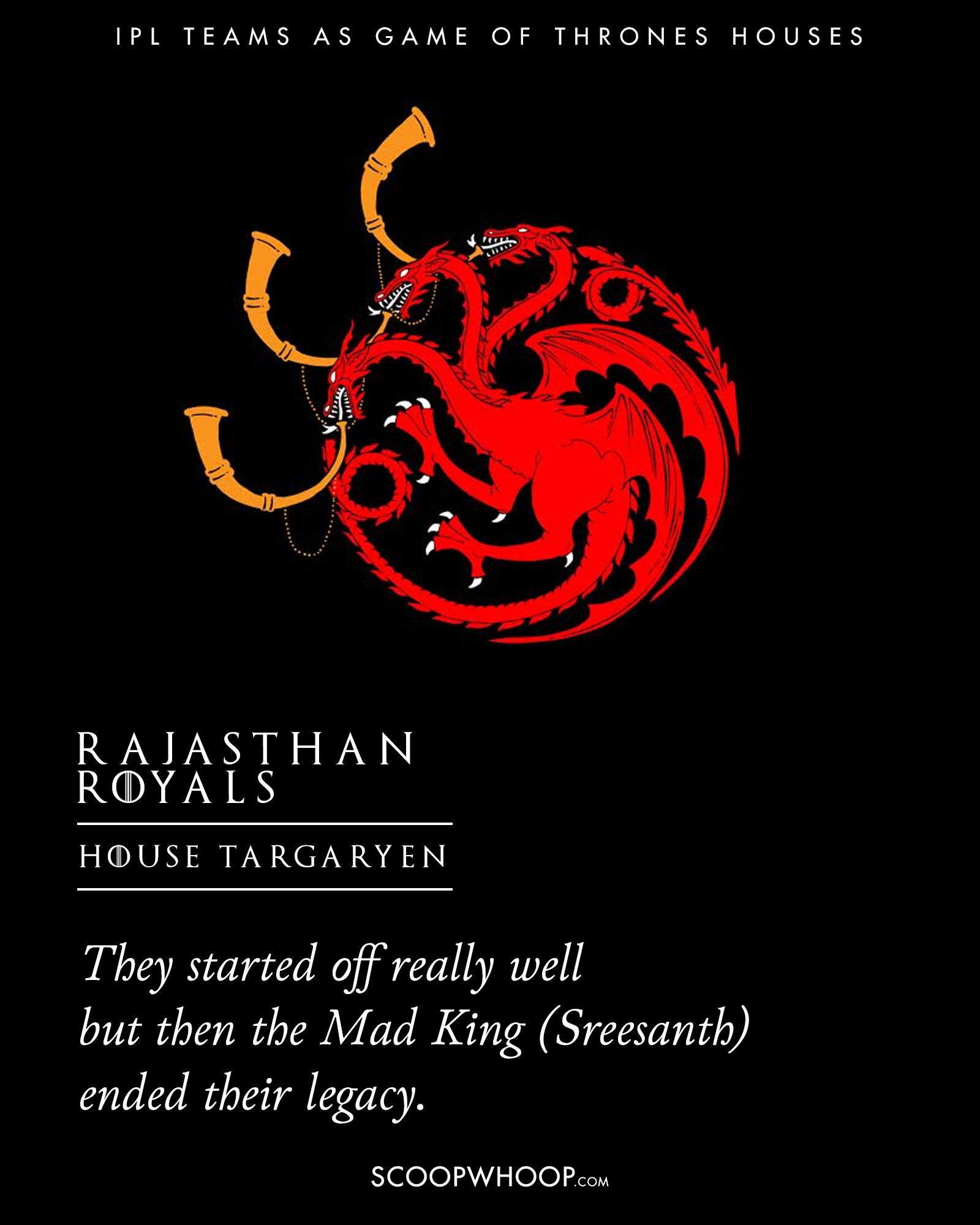 6. Kings XI Punjab: Stark
They are loved by all and hated by none. They have pinned all their hopes on Maxwell (Arya) now who has to do well if they are to win anything this season.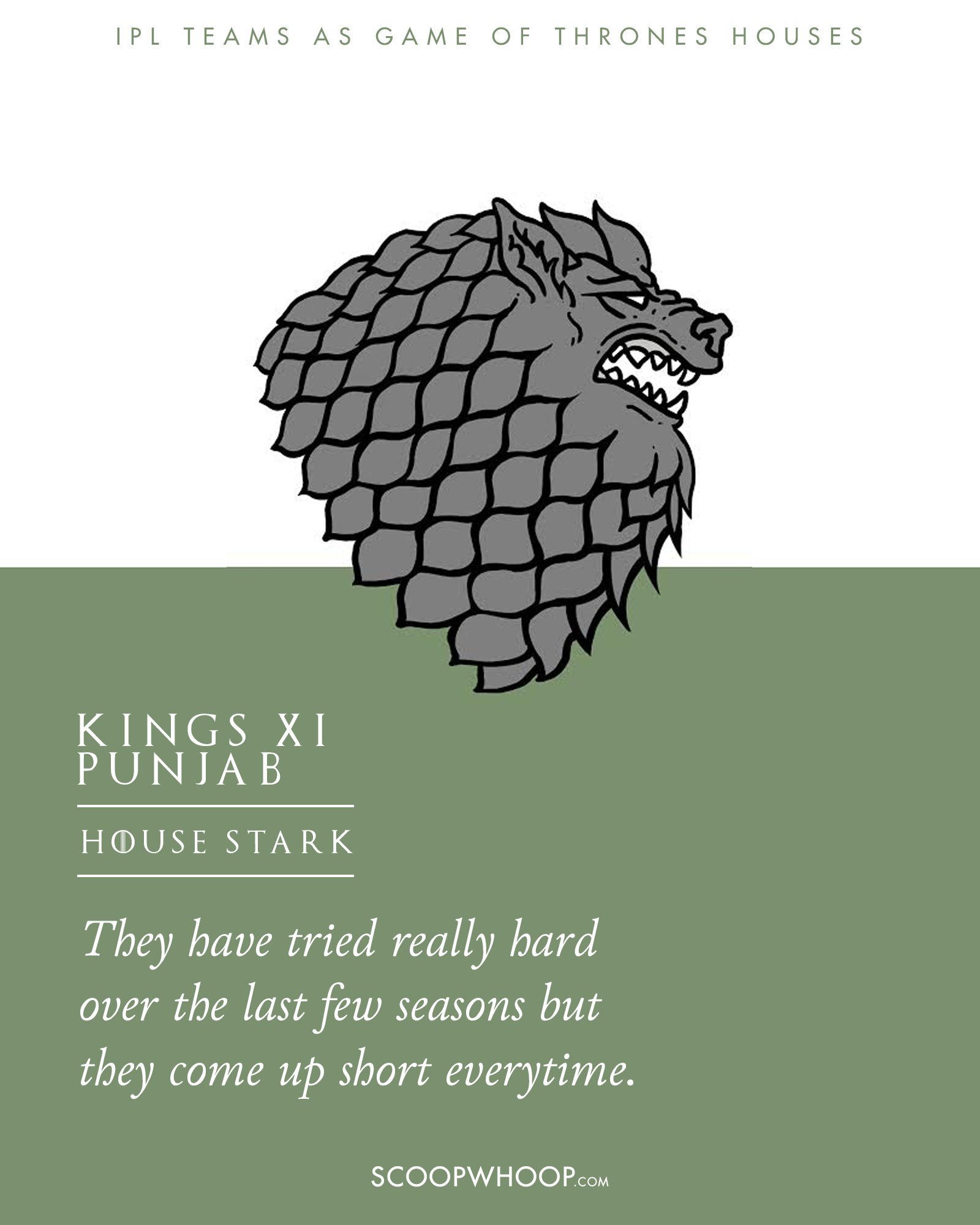 7. Royal Challengers Bangalore: Baelish
Much like Littlefinger, Malya also has a lot of debt against him name. They are looking strong this season and they might end up winning the ultimate prize.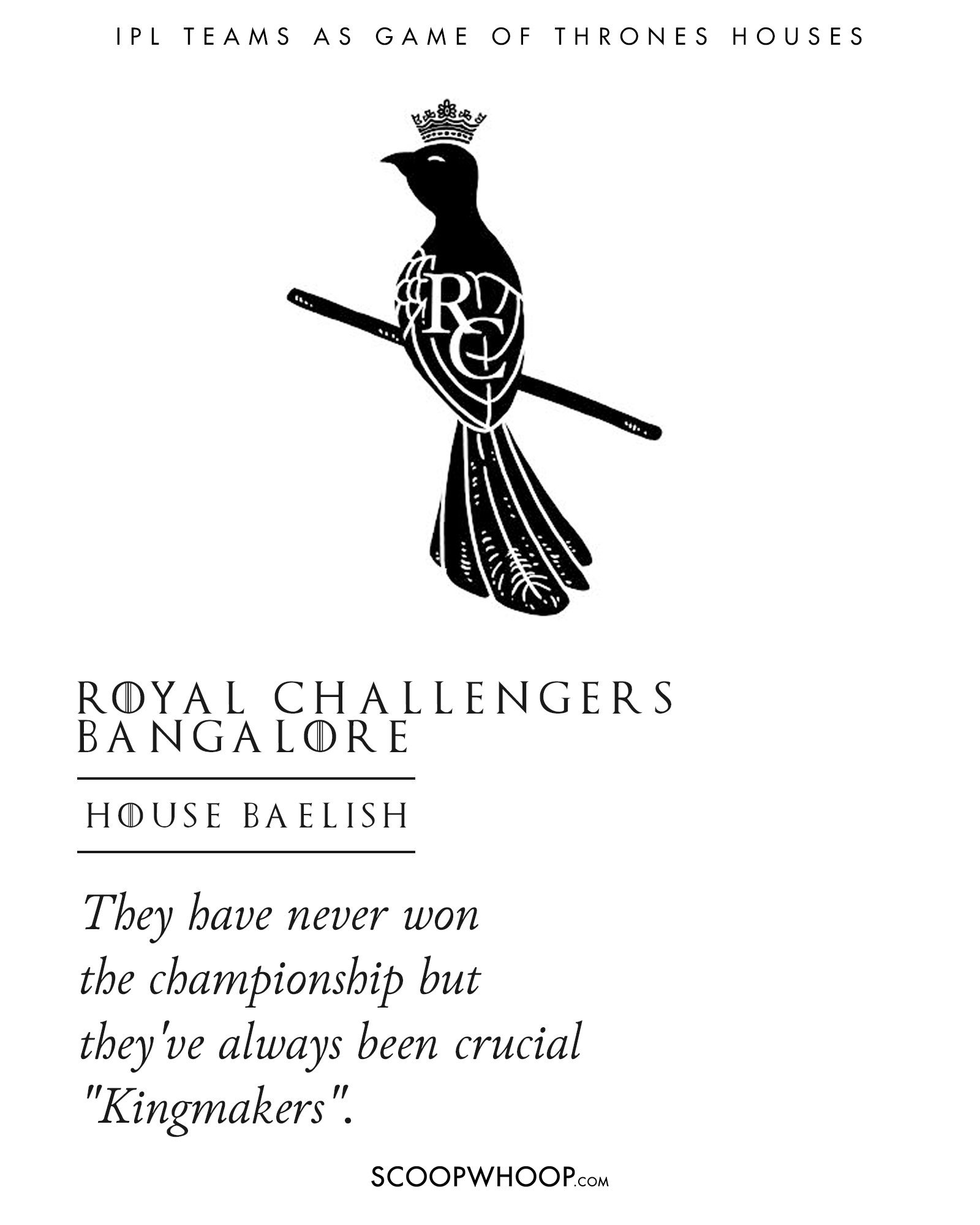 8. Sunrisers Hyderabad: Martell
They have tasted success once but have been extremely disappointing on a whole. They are looking to give it their all this season with an assortment of fresh talent (The Sand Snakes).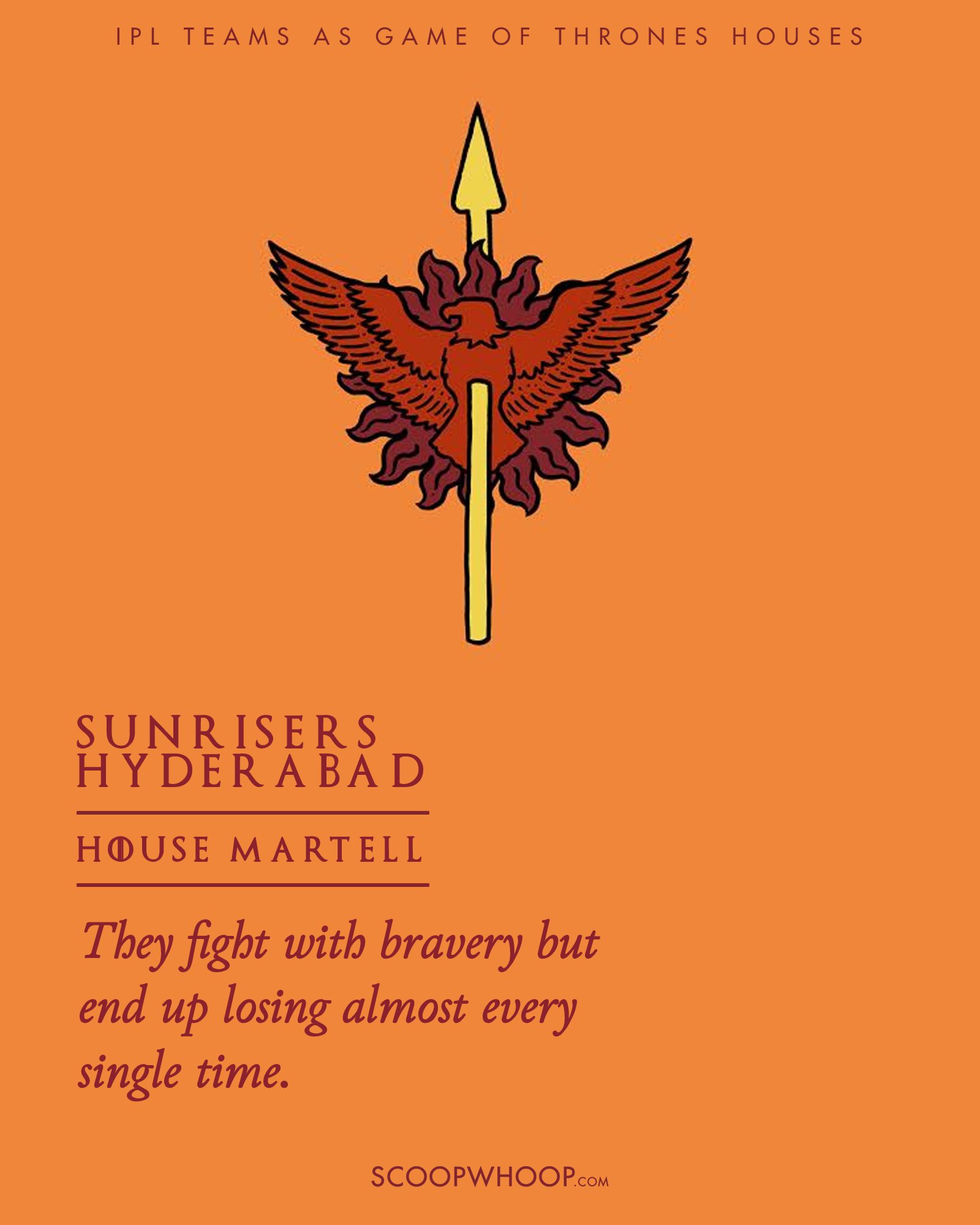 Which House are you rooting for this season? Let us know in the comment section.
Design Credits: Anish Kumar Daolagupu and  Lakshya Vij