It was a must-win match for Royal Challengers Bangalore in the IPL last year, against an in-form Gujarat Lions side. Batting first in Bengaluru, RCB lost Chris Gayle early. Virat Kohli and AB de Villiers then put on a partnership that gave neck spasms to fans at the Chinnaswamy Stadium. 
But in a 229-run partnership, Kohli was comfortably second best. It's not often you see an innings of 109 off 55 balls in a T20 be called that. That's how good ABD was on the day. The South African legend went berserk and Kohli had the best seat in the house.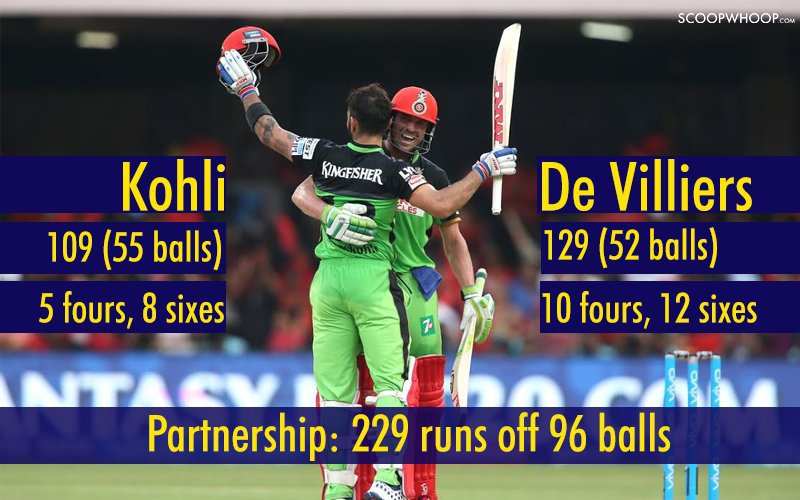 Fast forward to January 2017 and Kohli once again had the privilege of watching a masterclass unfold from the non-striker's end — this time during a run-chase of 351 in the first ODI since taking over as India's captain across formats.
The man doing the overshadowing this time around was a 31-year-old playing just his 13th ODI. He has been in and around the squad for so long but never really made his presence felt. He came in to bat with the team struggling at 63 for 4, with the target of 351 looking beyond even Kohli's reach.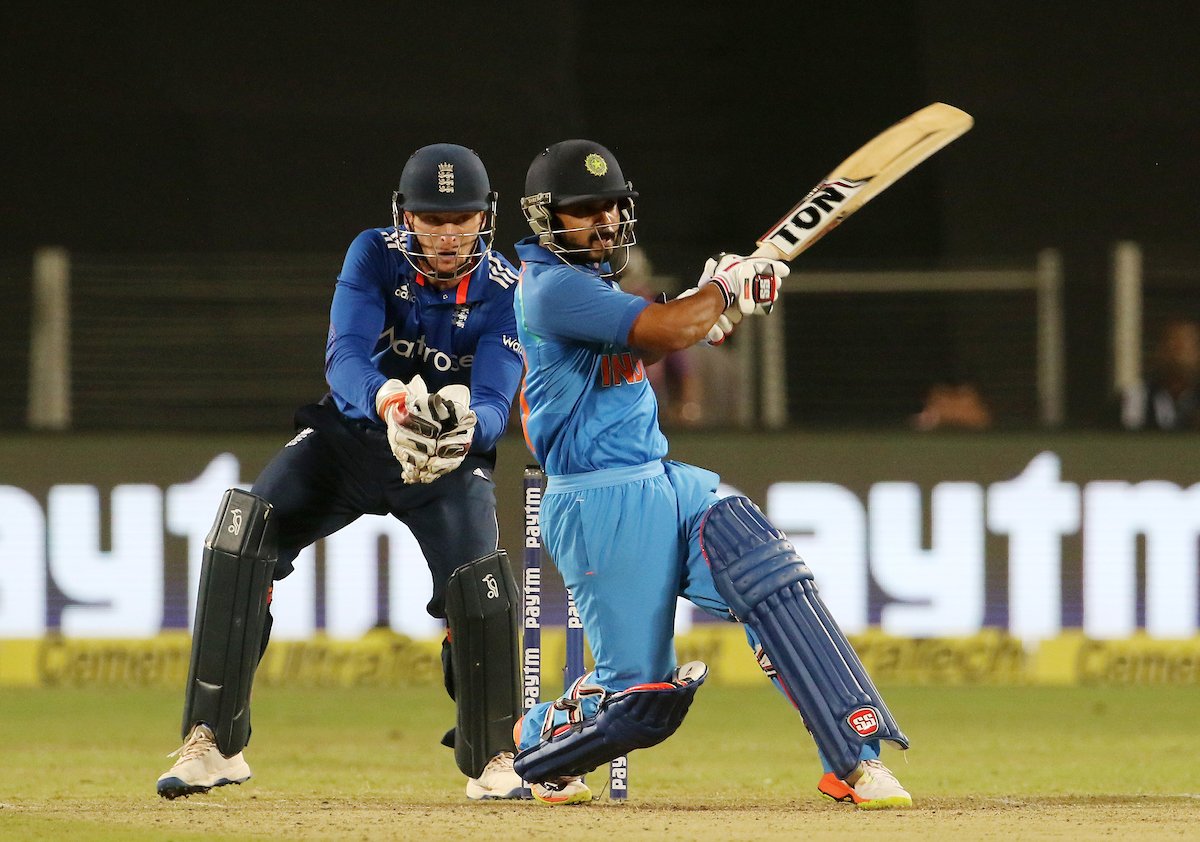 And from there Kedar Jadhav played an ODI innings for the ages. A 76-ball 120, filled with more boundaries than Kohli's 122, set up a platform so comfortable that India's lower-order could finish the match off with ease. Riding on the incredible self-belief the mere presence of Kohli gives this Indian side during a run-chase, Jadhav took India from the precipice of a massive defeat to a win that will be remembered, replayed and written about for a long time to come.
Jadhav's journey with the Indian team has been one of call-ups and waiting in the wings. He was drafted into the ODI squad for the first time in June 2014, as a 29-year-old and he did not play a game till November that year. In the years since, he has played just 13 ODIs and five T20Is. But he hung around long enough, putting in the hard yards in the domestic circuit for Maharashtra and impressive, yet infrequent, cameos in the IPL.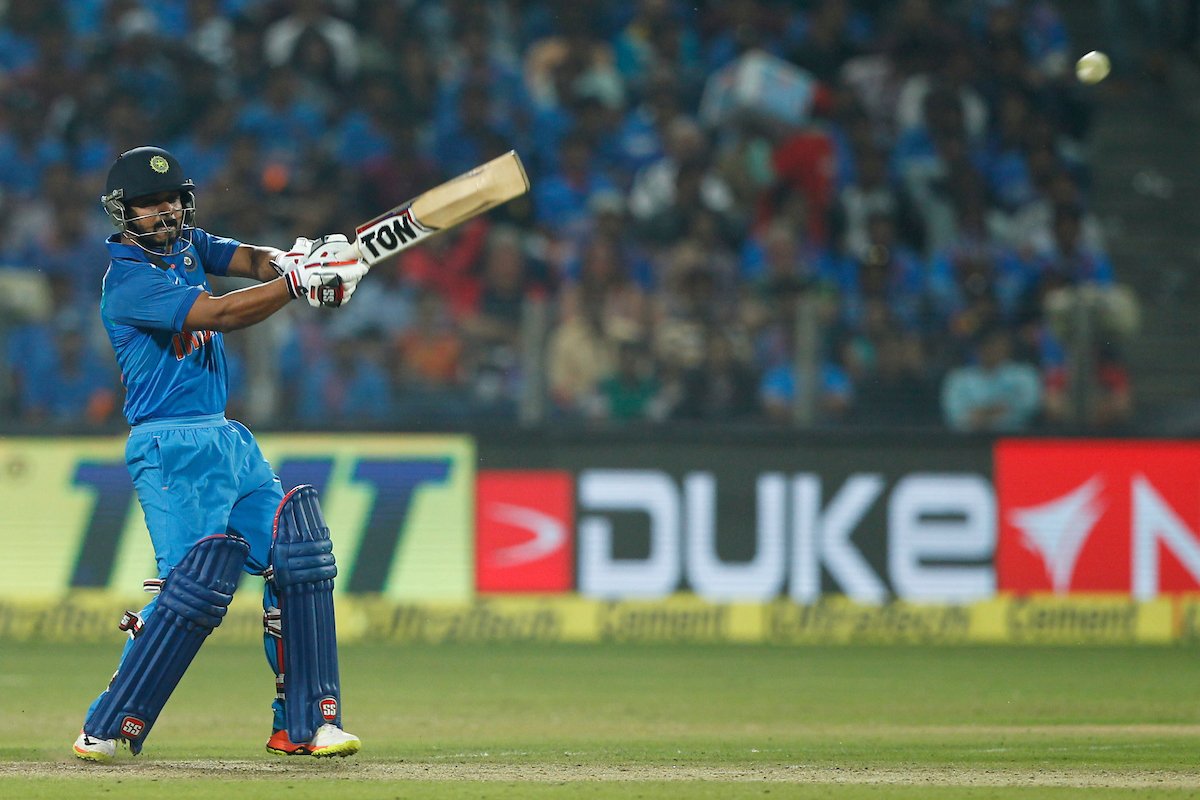 2013-14 was a defining year in the Ranji Trophy for the Punekar. He scored 1223 runs at an average of 87.35, with six centuries centuries (204, 106, 173, 128, 120*, 112) at a staggering strike rate of 80.30. He took Maharashtra to the final that year where he scored a century but Karnataka prevailed. But after six years after making his first class debut, he was finally getting noticed. 
Standing 5 feet 4 inches tall, Jadhav's persona is not intimidating by any stretch of imagination. But the power he possesses in his forearms and the bat speeds he generates are assets that have made him a dangerous, free-scoring batsman across formats. As his innings against England showcased, he has turned his short stature into his biggest advantage. He stays deep in the crease to the fast bowlers and is not afraid to play the pull shots. He goes forward to the spinners and turns good length deliveries into over-pitched half volleys. He goes on his knees and sweeps, sometimes even from underneath his helmet. 
Without any strength left in his feet towards the end of his innings, he stood inside the crease and delivered. He started cramping when he was in his nineties but in the next 16 balls he scored 26 runs with two sixes and two fours — showing when he did not have the strength in his body, his strength of the mind shone through.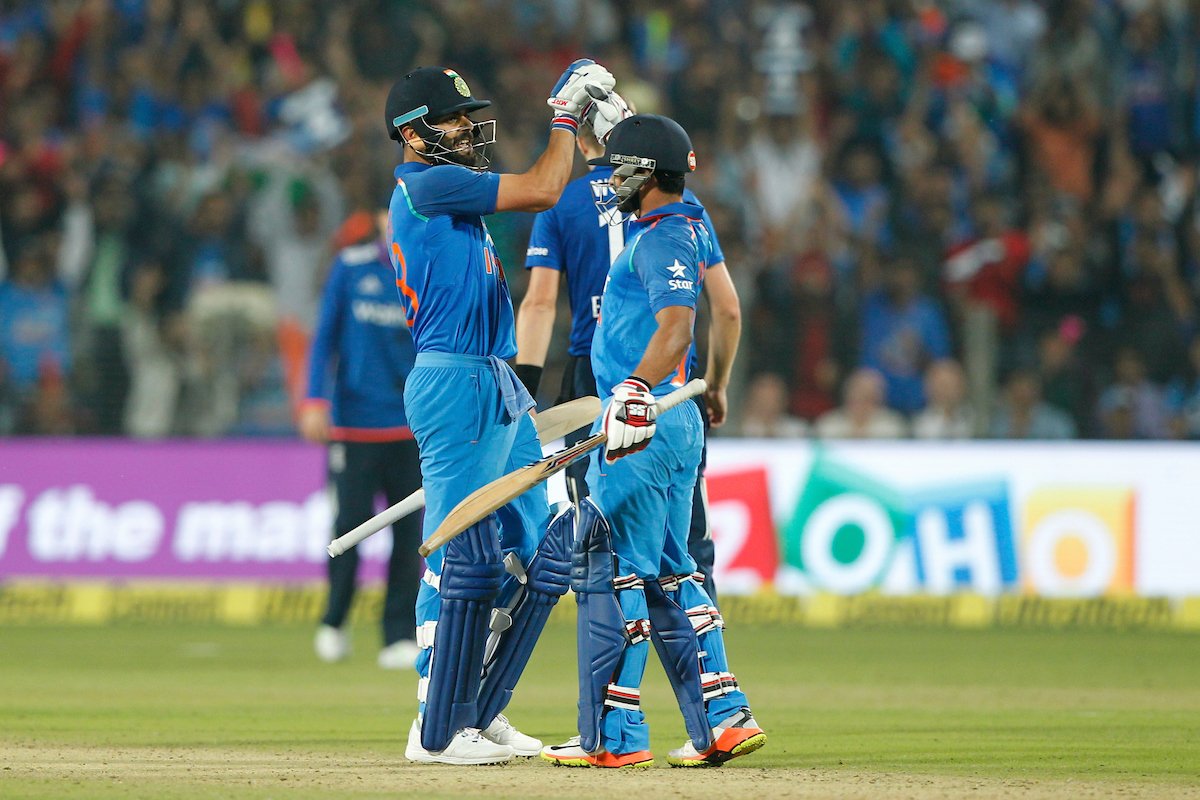 Kohli said he was left in awe of the innings he witnessed from the other end.
"The kind of shots you can play on this wicket can demoralise the opposition. The way he batted was terrific, not at one stage was he unsure of what he wanted to do. Brilliant knock. Hats off to the shots he played. Even I was in awe. It's a very, very special partnership, I would remember it for a long time."
England captain Eoin Morgan said, without using the exact words, that they did not know what hit them.
"Certainly we did not expect Jadhav to come out and play like that, credit to his 76-ball hundred. We take our hat off to him. He was striking it from ball one and gave us no chance." 
Cricket has a weird knack for paying back to those who slug it out long enough, braving rejections and missed opportunities. On Sunday, in front of his home crowd, in front of his family, it was payback time for Jadhav.
"It's a great feeling. Playing for India, scoring a century in front of your home crowd and the team winning. It is indeed a proud feeling as my entire family – my parents, my wife and my daughter -were here and I wanted to make it count."
And make it count he did. As one Twitter user remarked, England came prepared for Kohli, Dhoni and Yuvraj but Jadhav came from outside of syllabus. 
It was a long time coming, but Kedar Jadhav announced his arrival as an Indian batsman in swashbuckling style.