When Spain met the Netherlands in the final of the 2010 FIFA World Cup, it was a contest between two footballing philosophies. Tiki taka versus Total Football. And both had their inception with one man, Hendrik Johannes Cruijff, or as we popularly know him, Johan Cruyff.
Playing for Ajax and Holland, he – along with his manager Rinus Michels – started a style that would come to be known as Total Football, where everyone did everything. And then, moving to Spain to play and later manage Barcelona, he – along with his captain Pep Guardiola- inspired what would later come to be known as Tiki Taka, the game of quick, short passes.
These days, the focus is on the likes of Ronaldo and Messi. And rightfully so. They can turn a game in a moment. As could the likes of Ronaldinho and Zidane before them. But turning a game is one thing; how many of them changed the sport?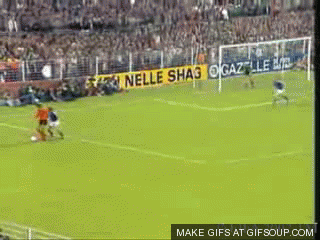 Long story short, Cruyff was one of the greatest men to ever grace the game of football. Adjudged best player in the world thrice ('71, '73 & '74) and the best European player of the 20th century in 1999. The countless trophies and accolades that fill his resume still don't justify his legacy. On his day, the Dutchman's prowess could not be contested. Strong, powerful, swift and classy.  
Whether he was playing or orchestrating from the sidelines, he made the game beautiful. Here are 21 quotes by the man himself that boast of his wisdom and love of the sport, and that truly prove that he is the 'beauty' behind the beautiful game.
1.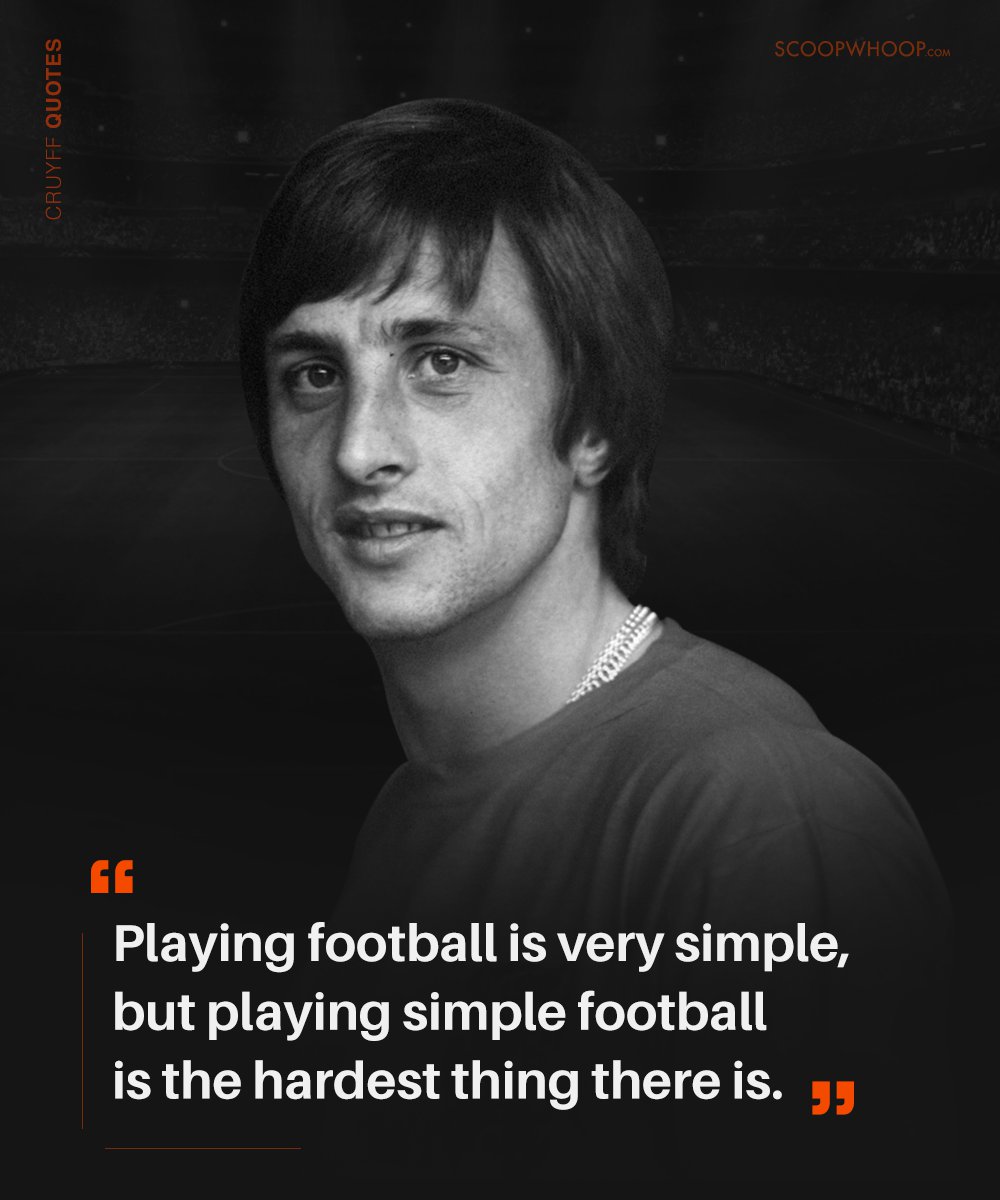 2.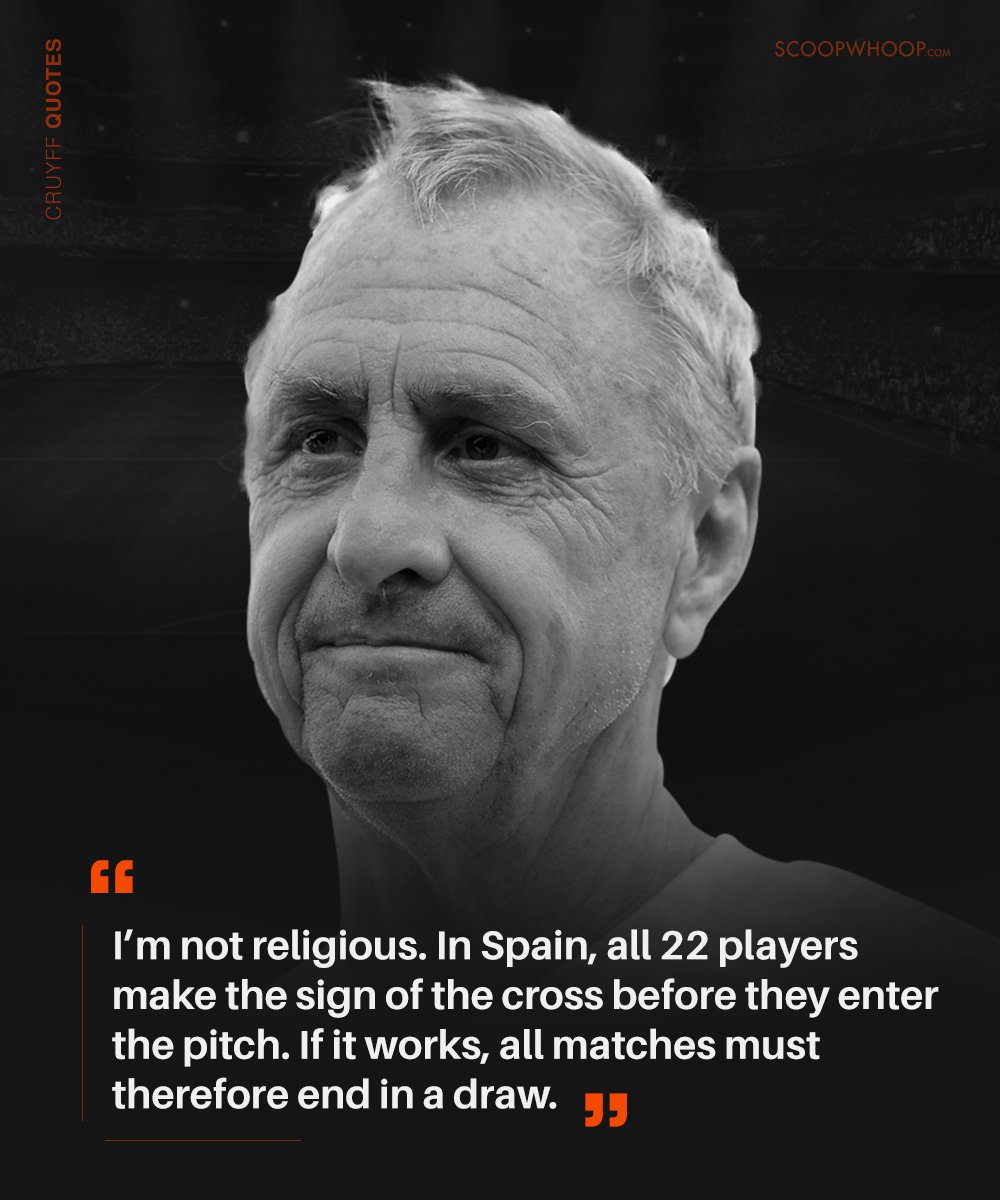 3.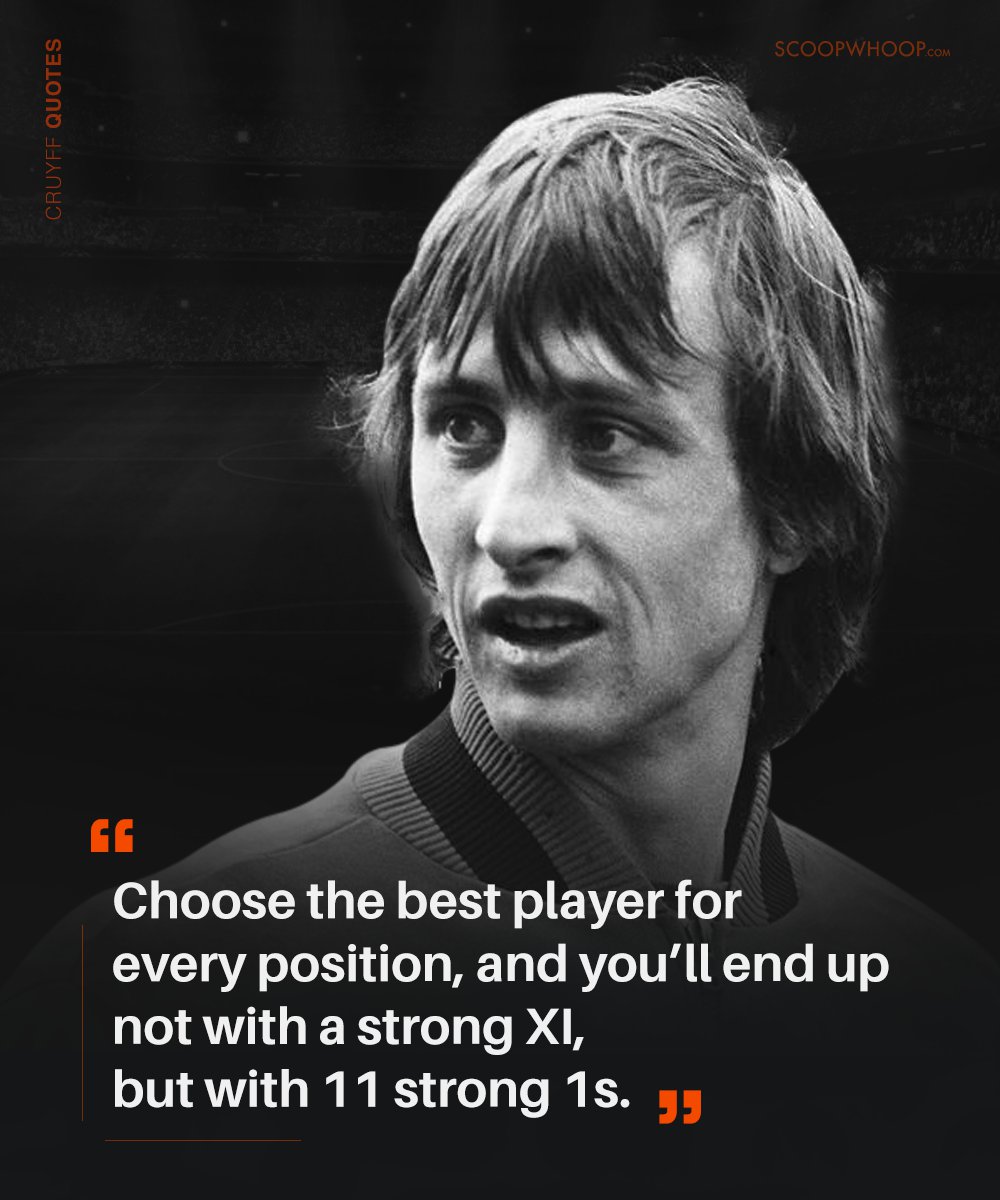 4.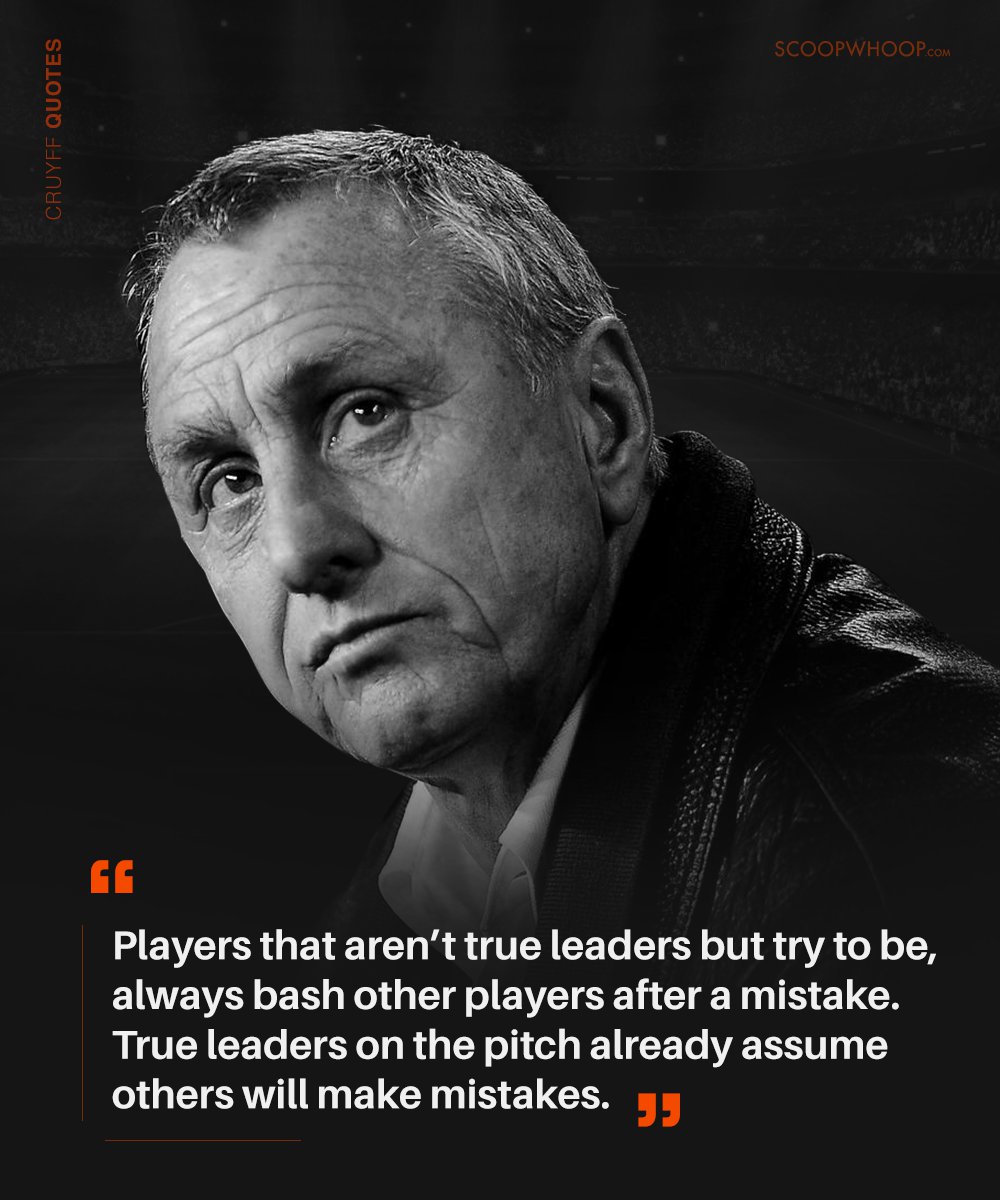 5.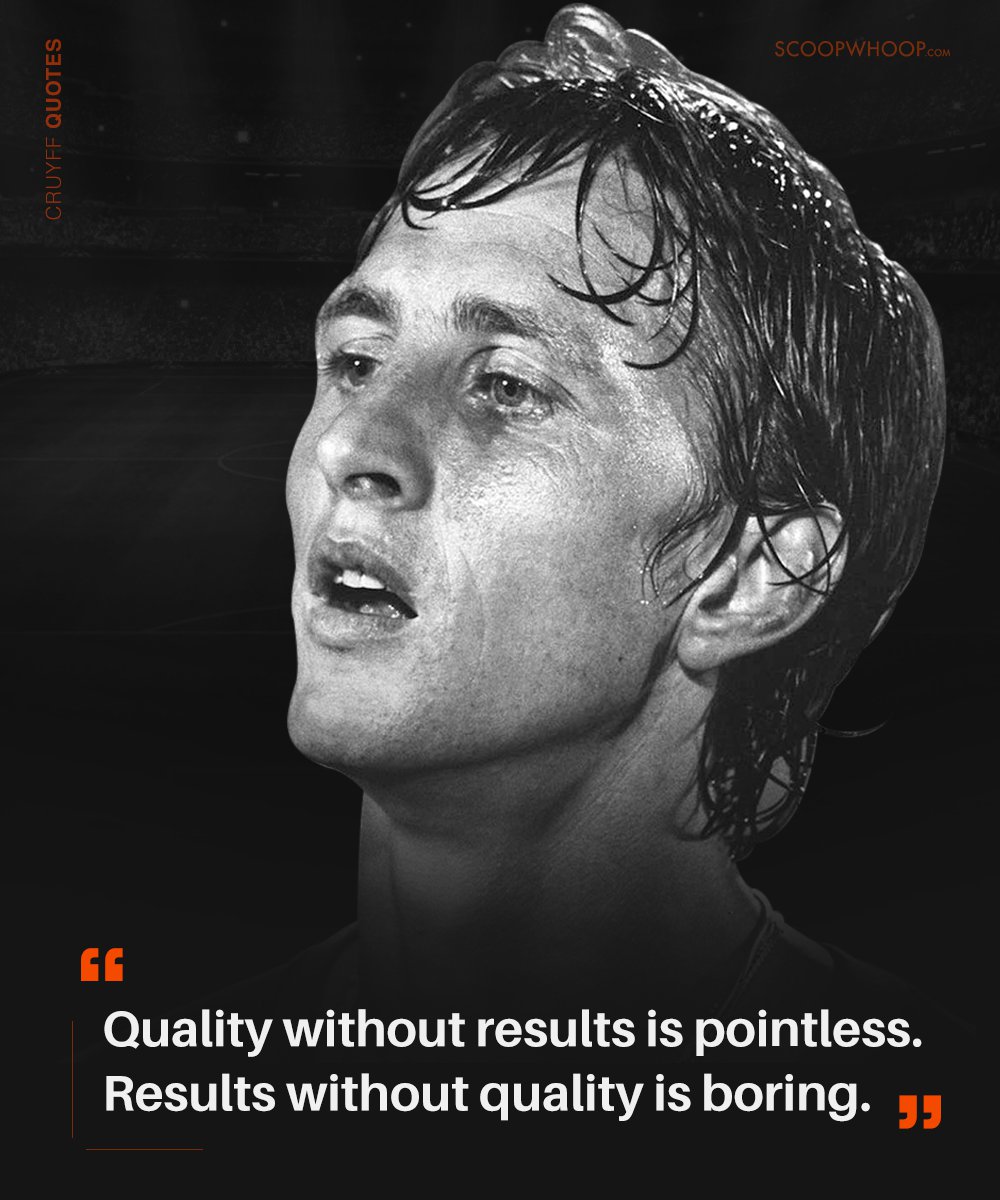 6.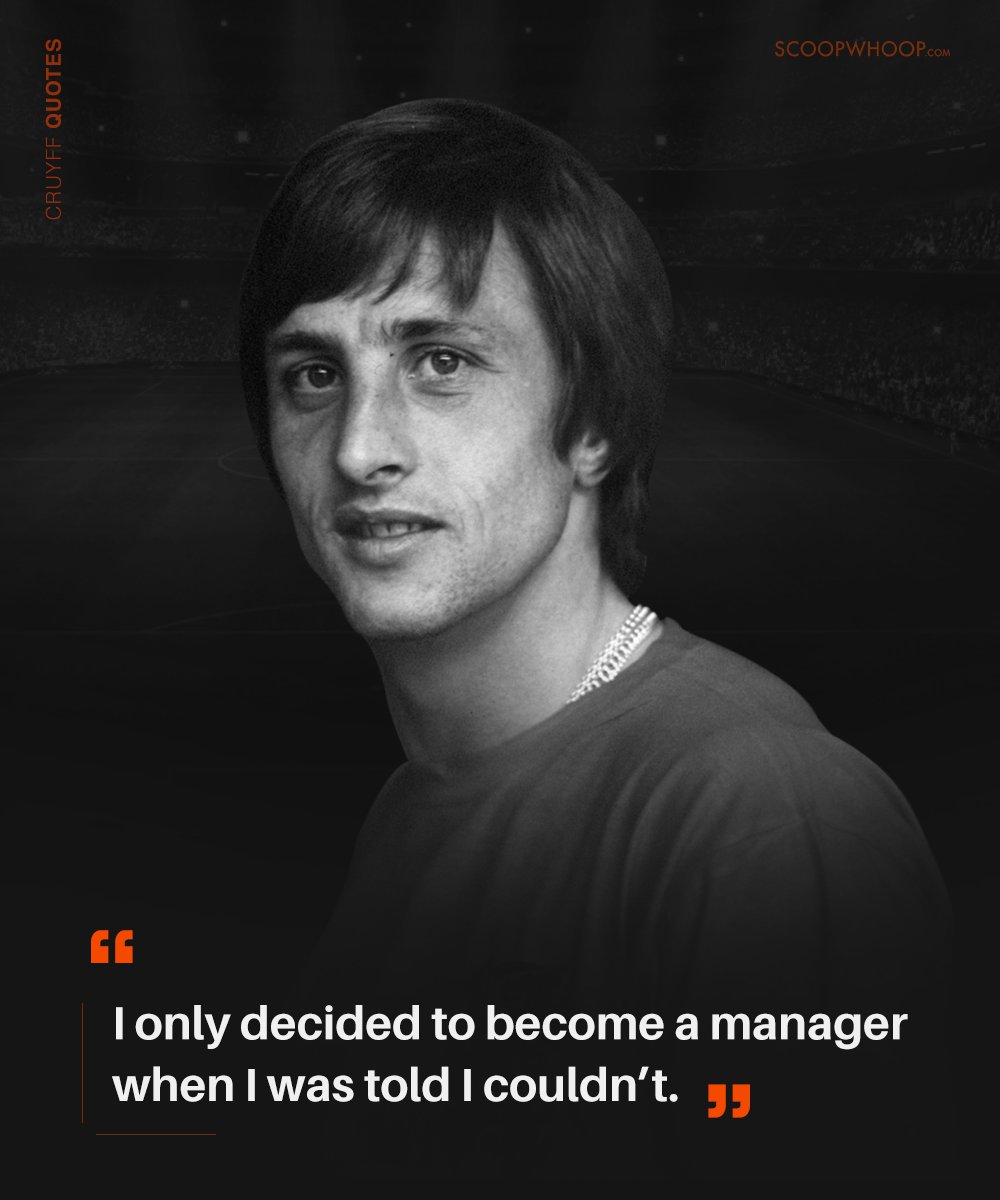 7.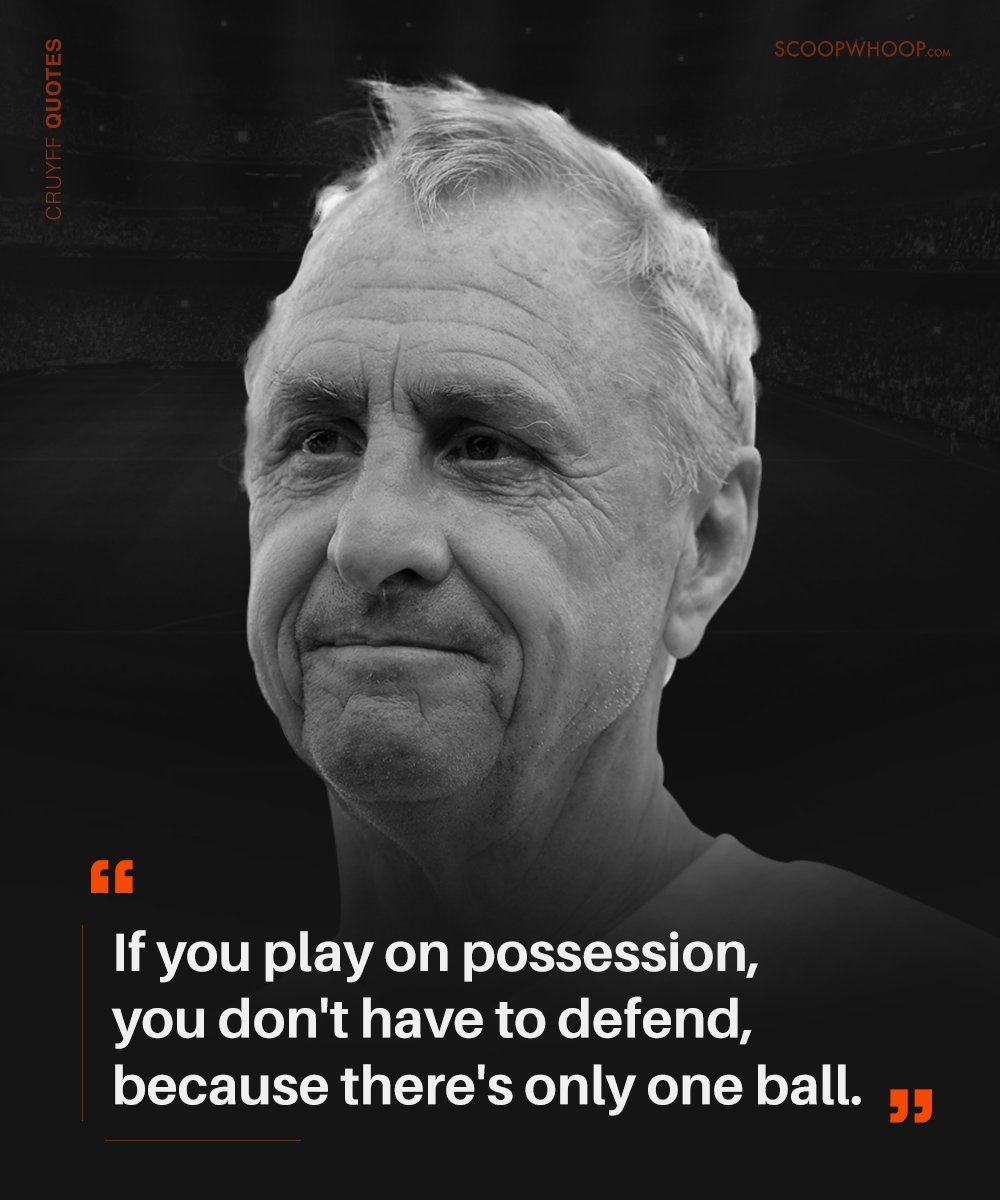 8.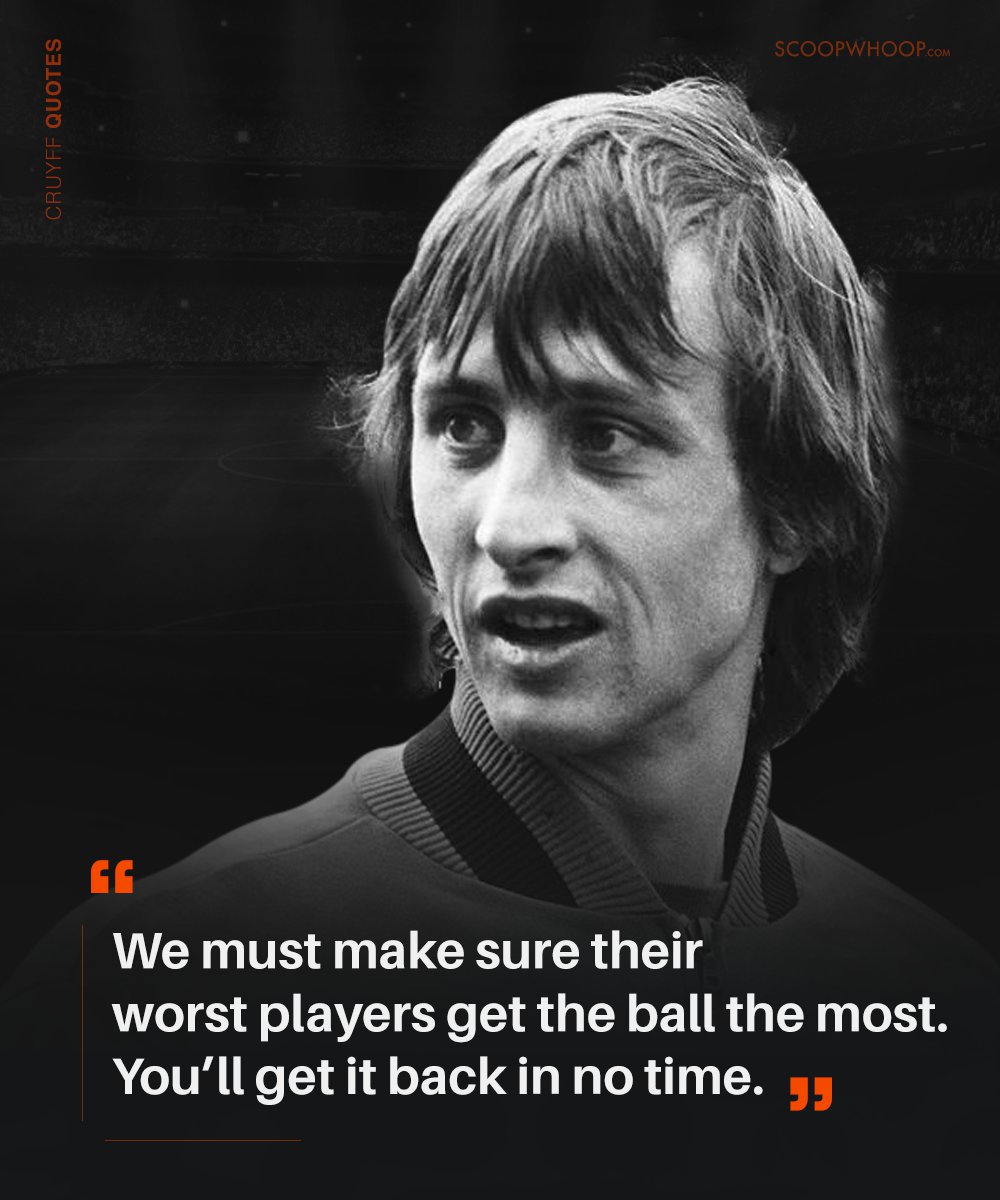 9.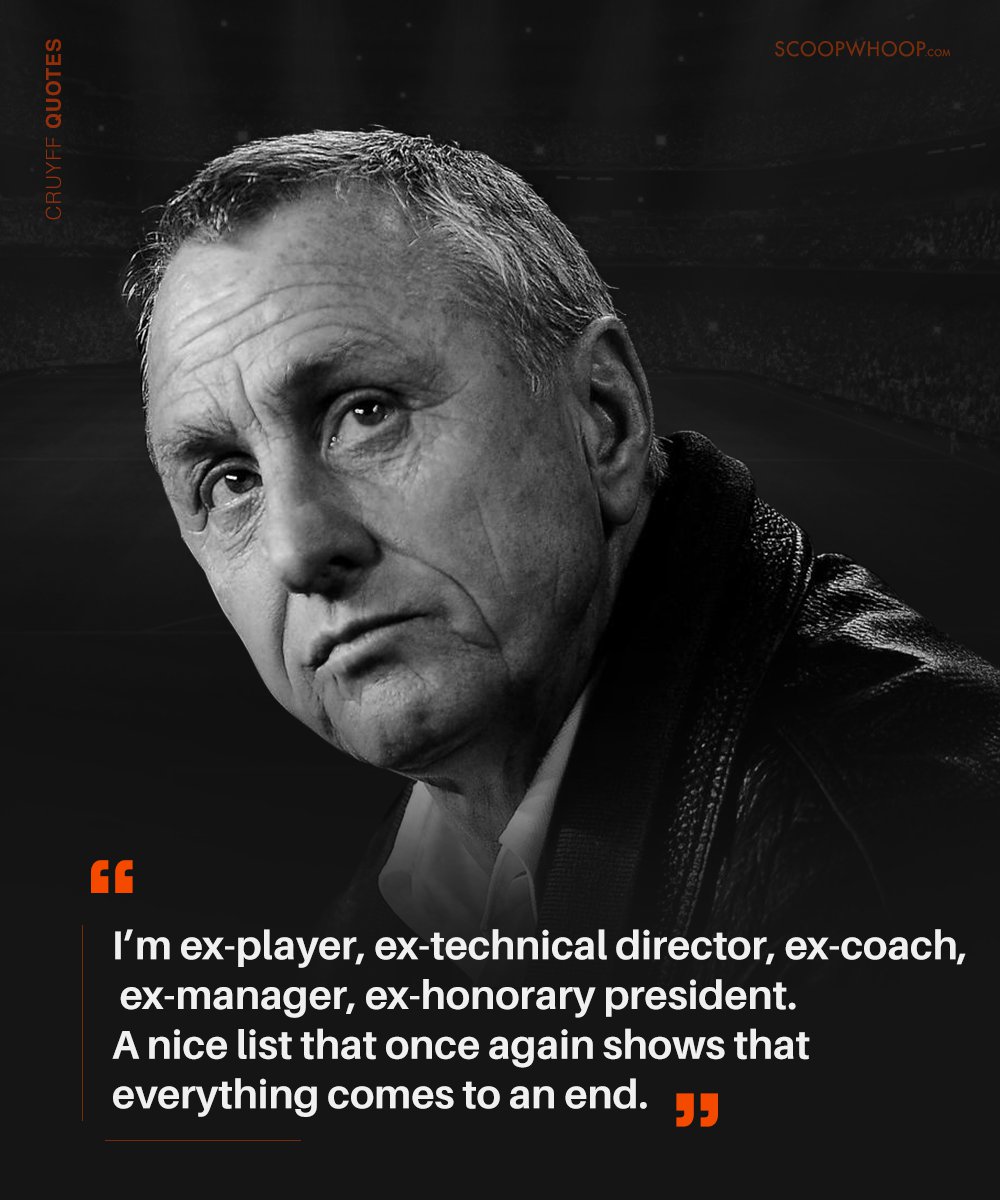 10.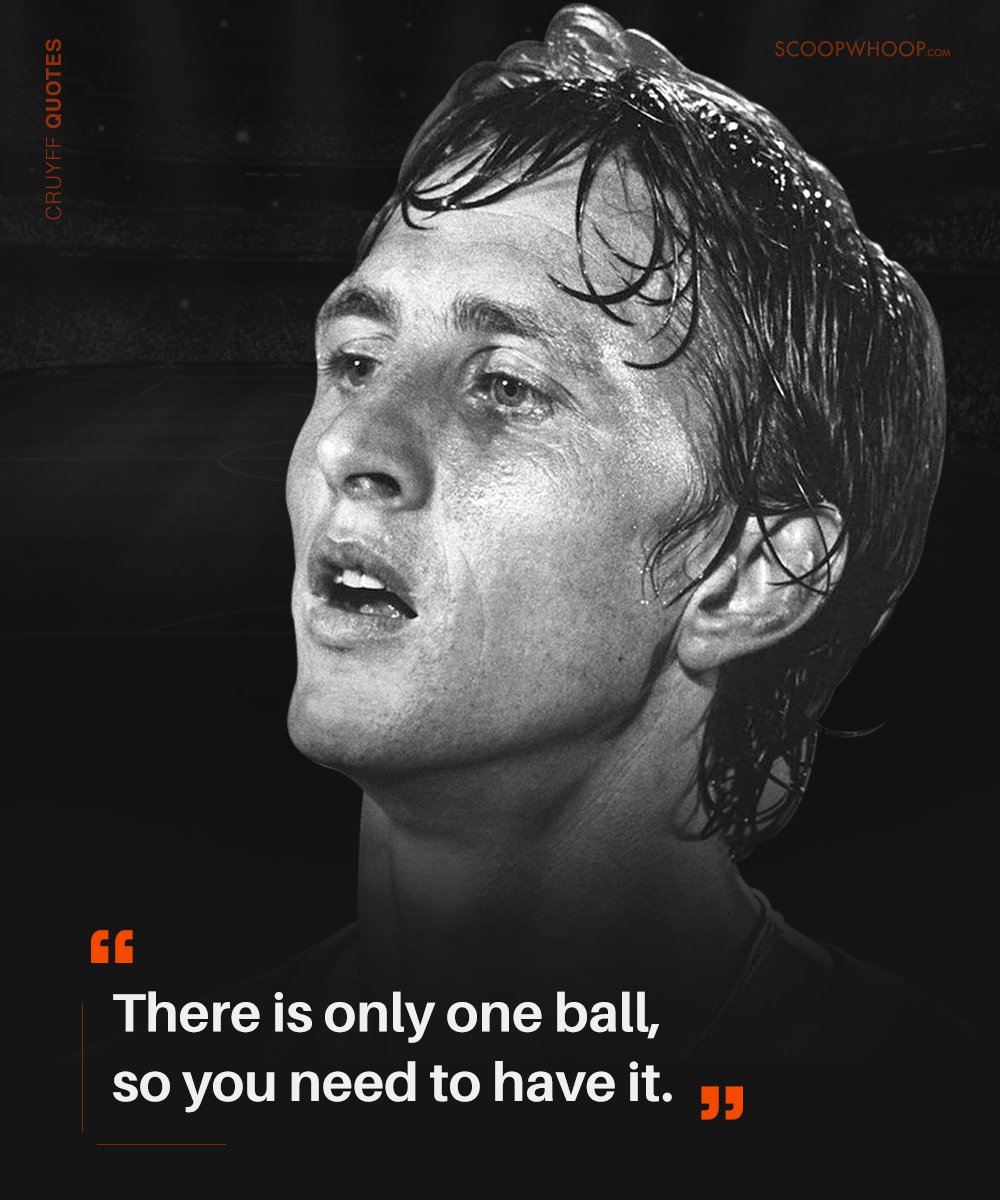 11.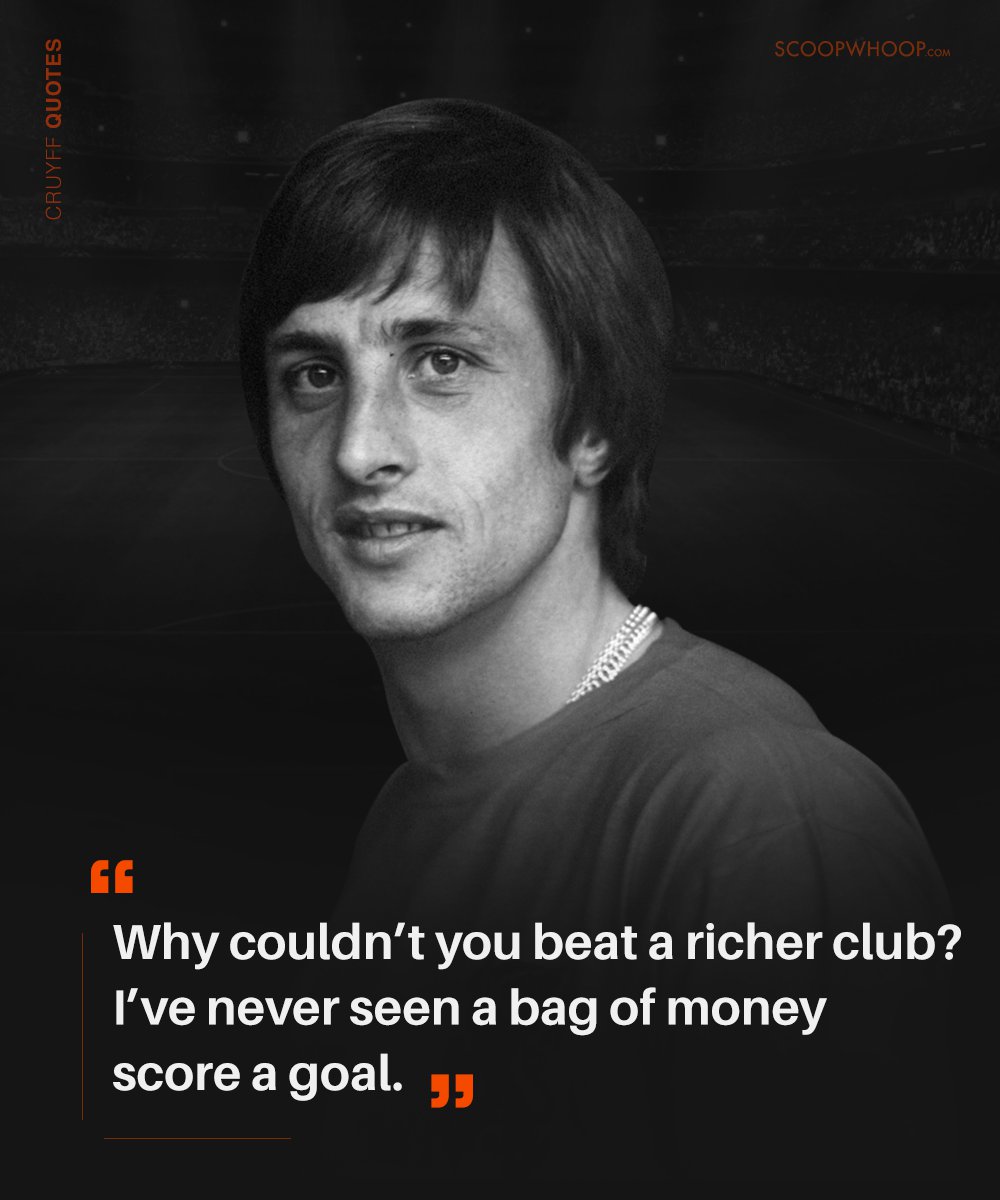 12.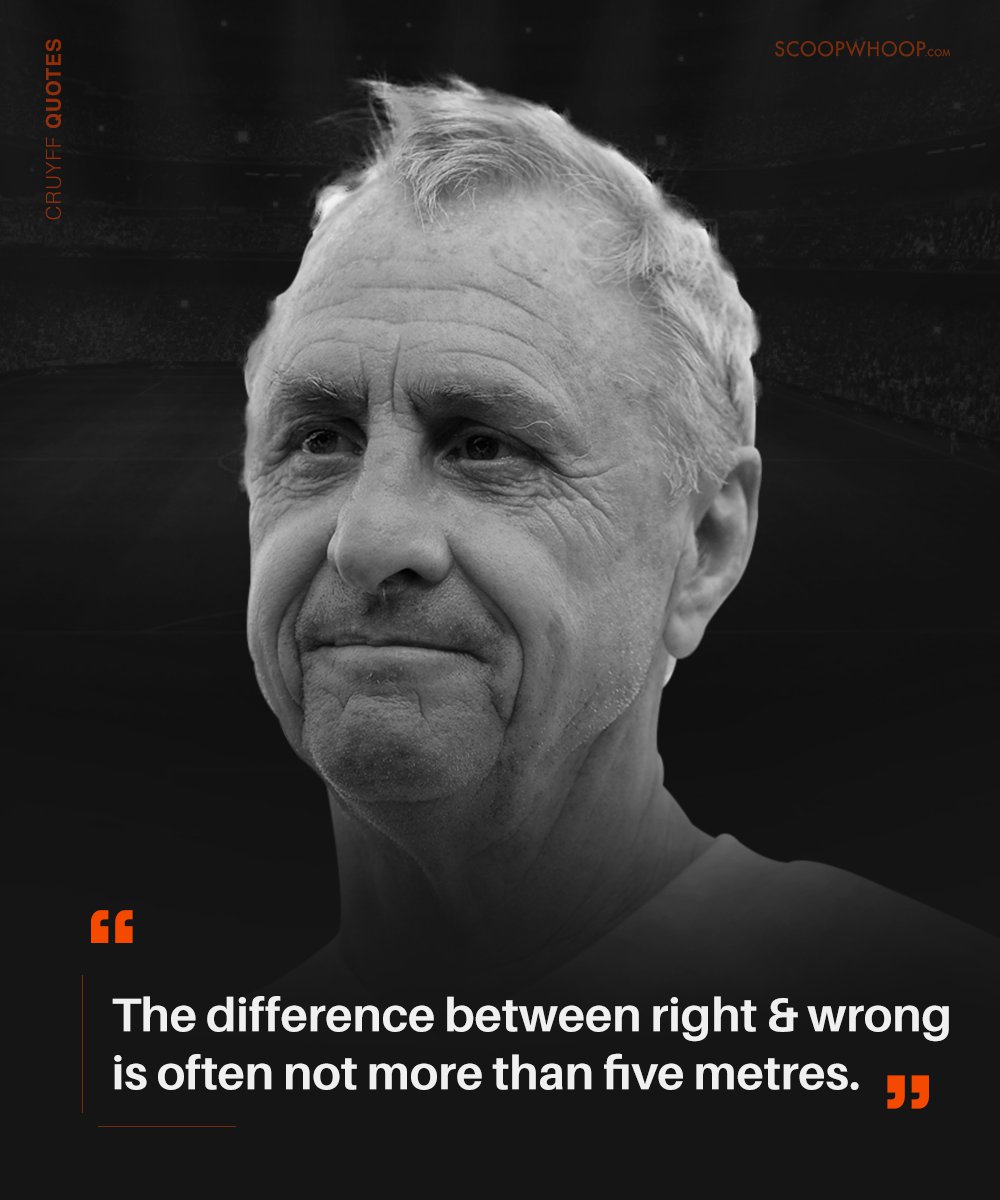 13.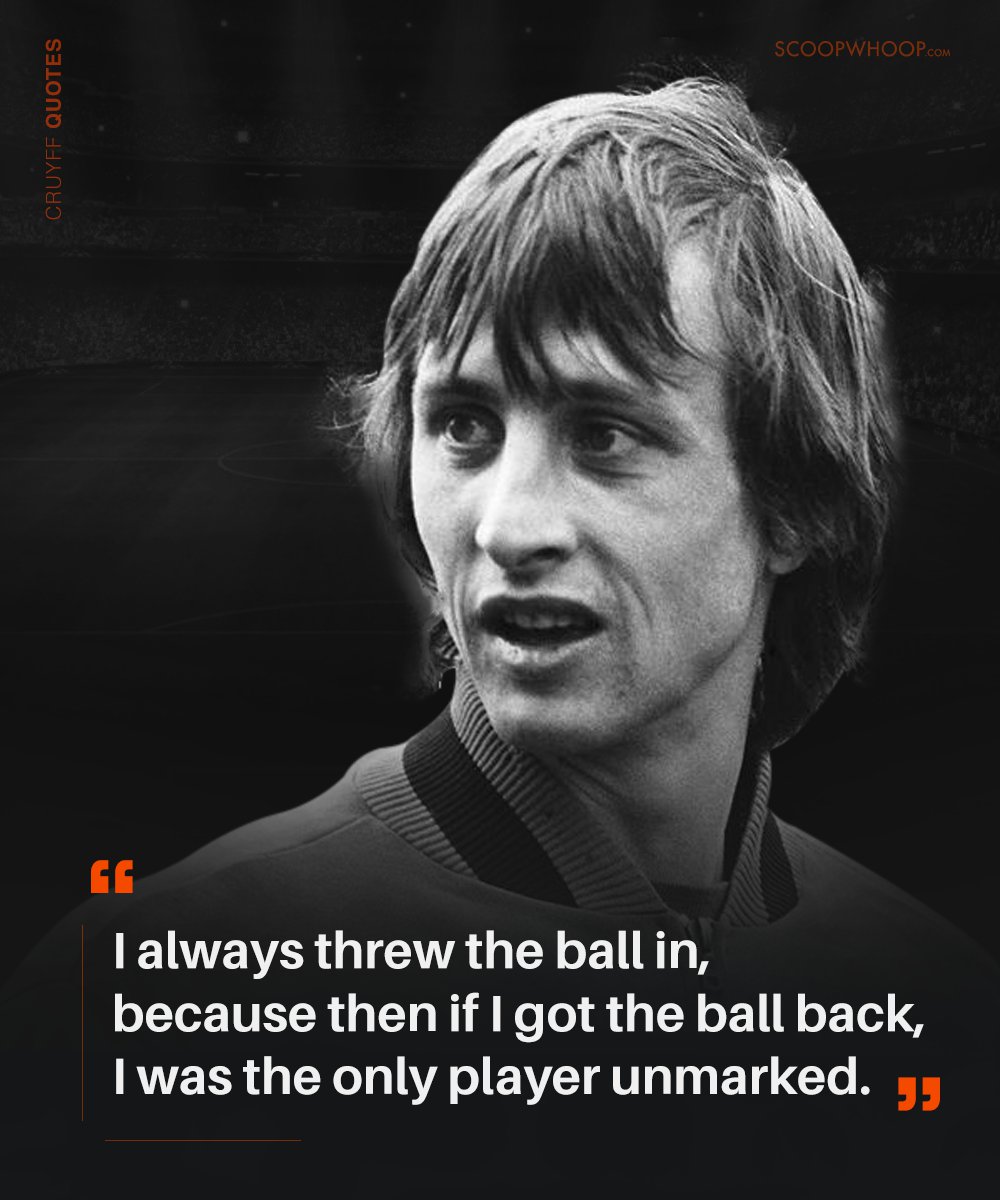 14.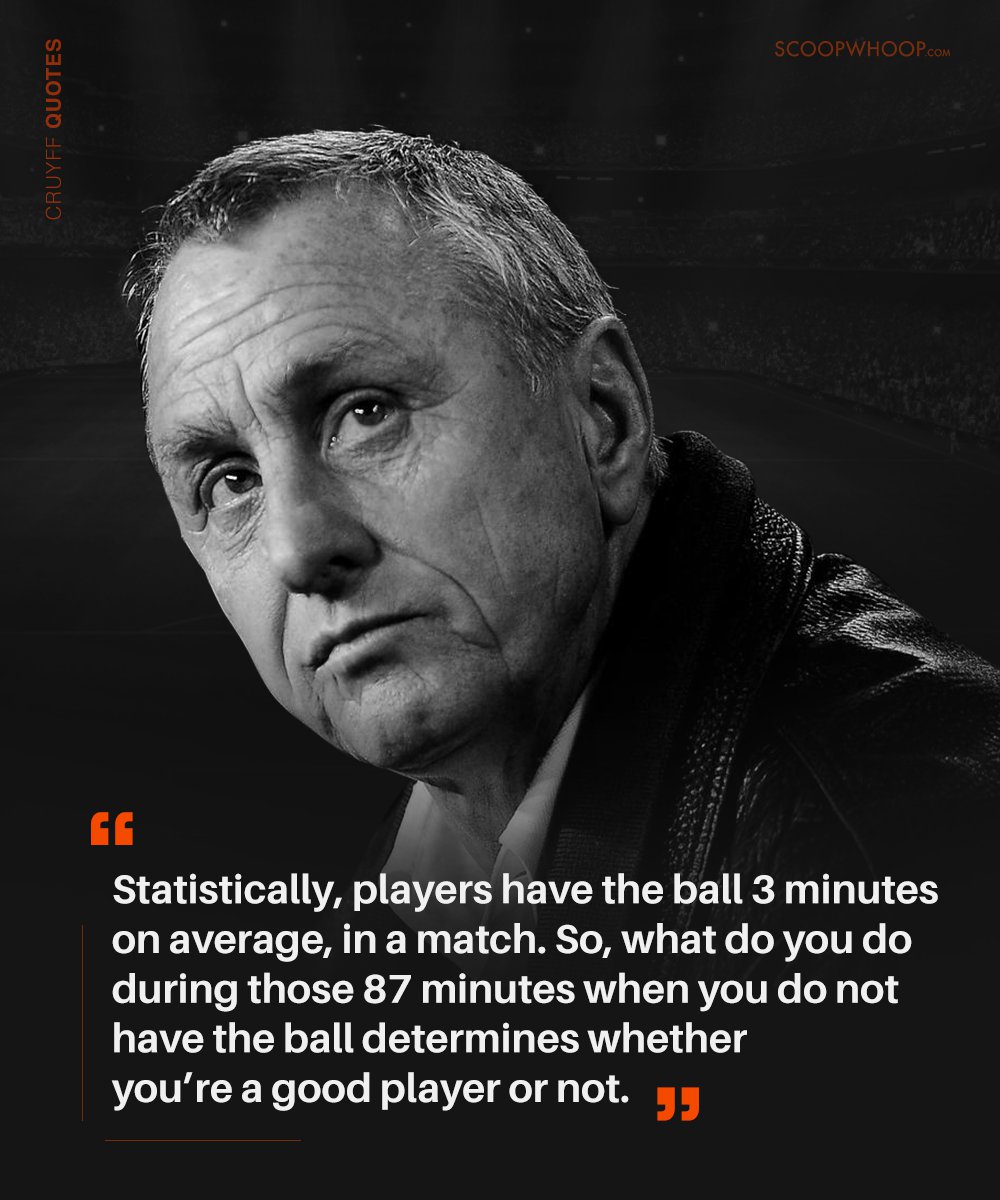 15.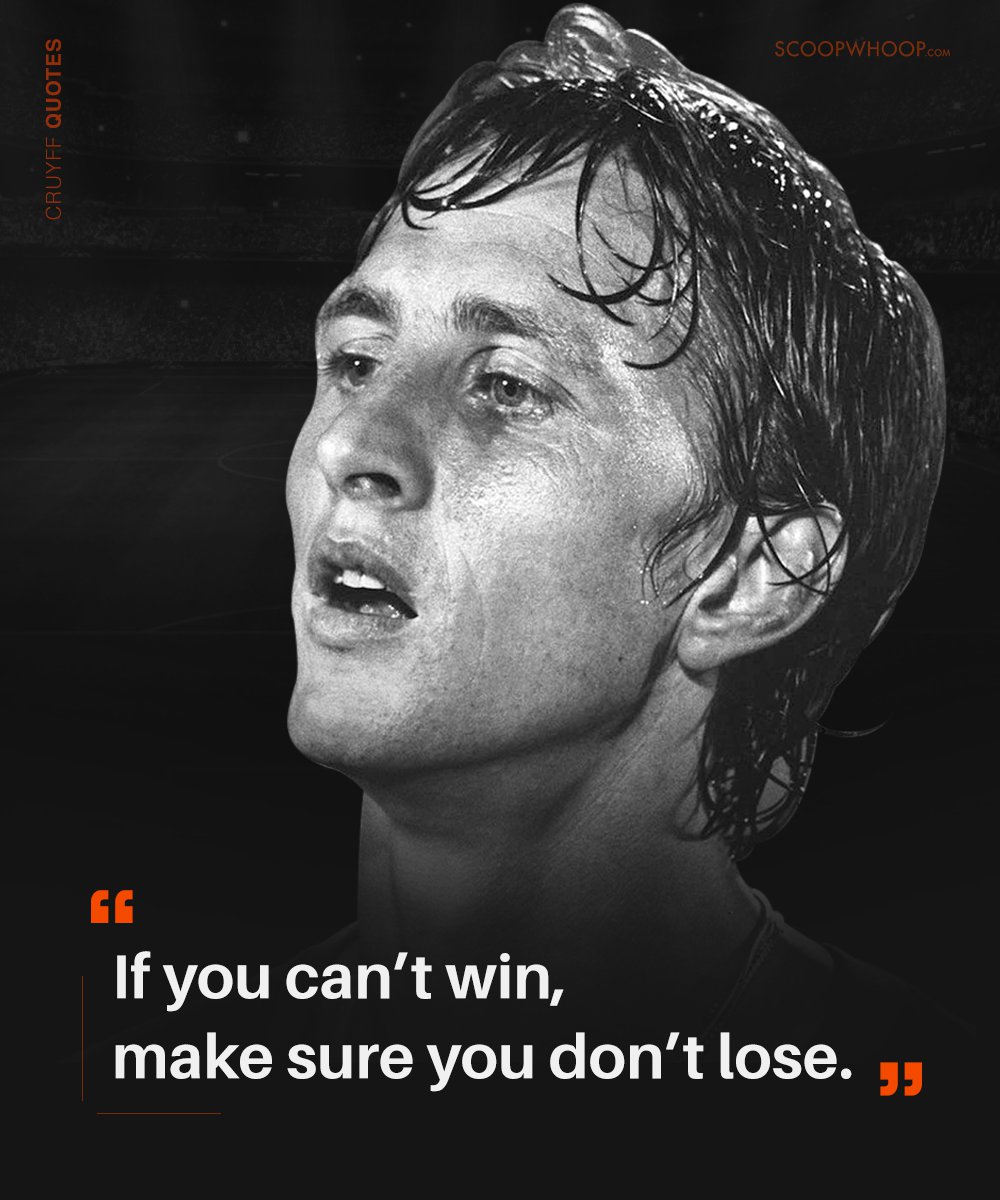 16.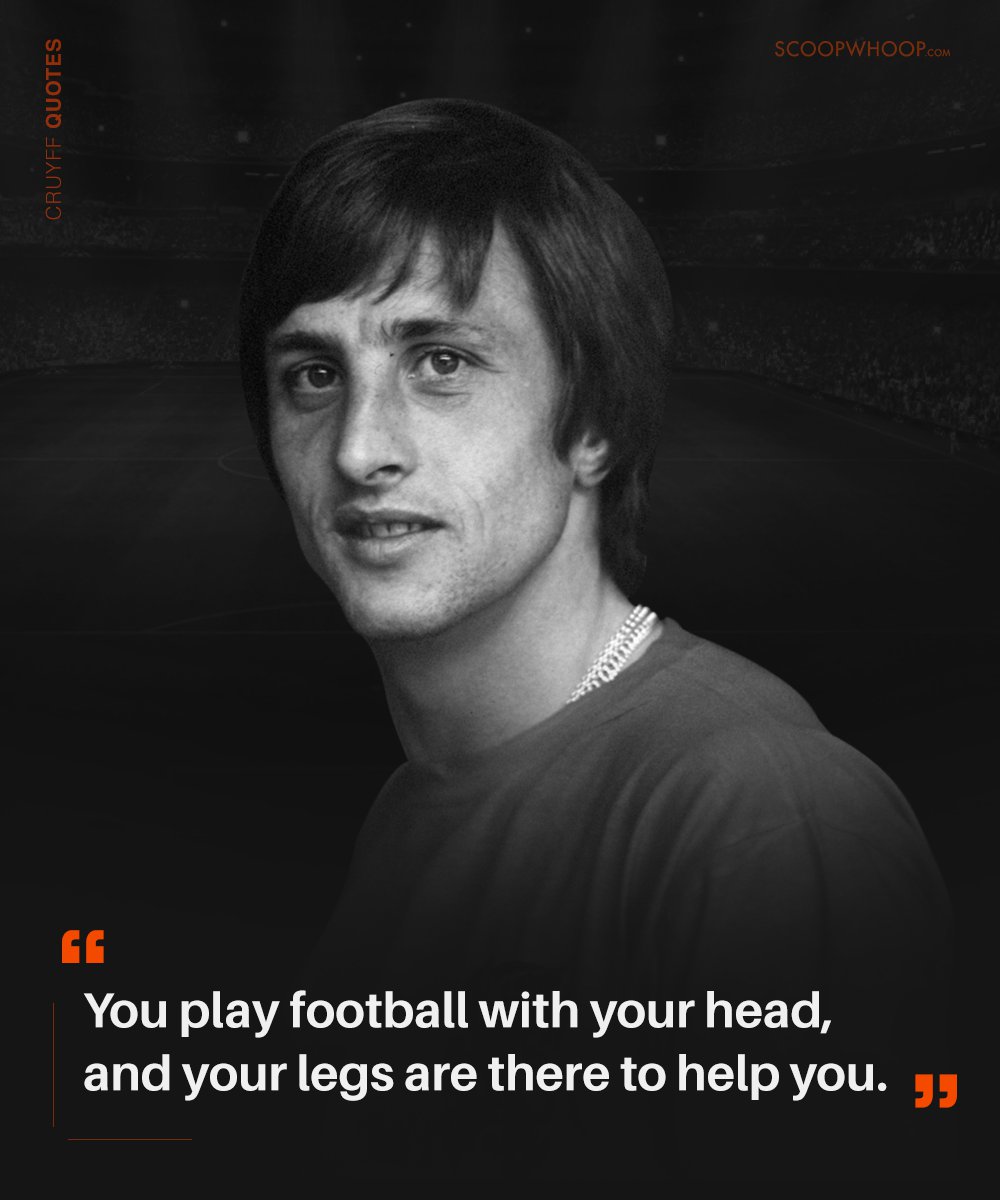 17.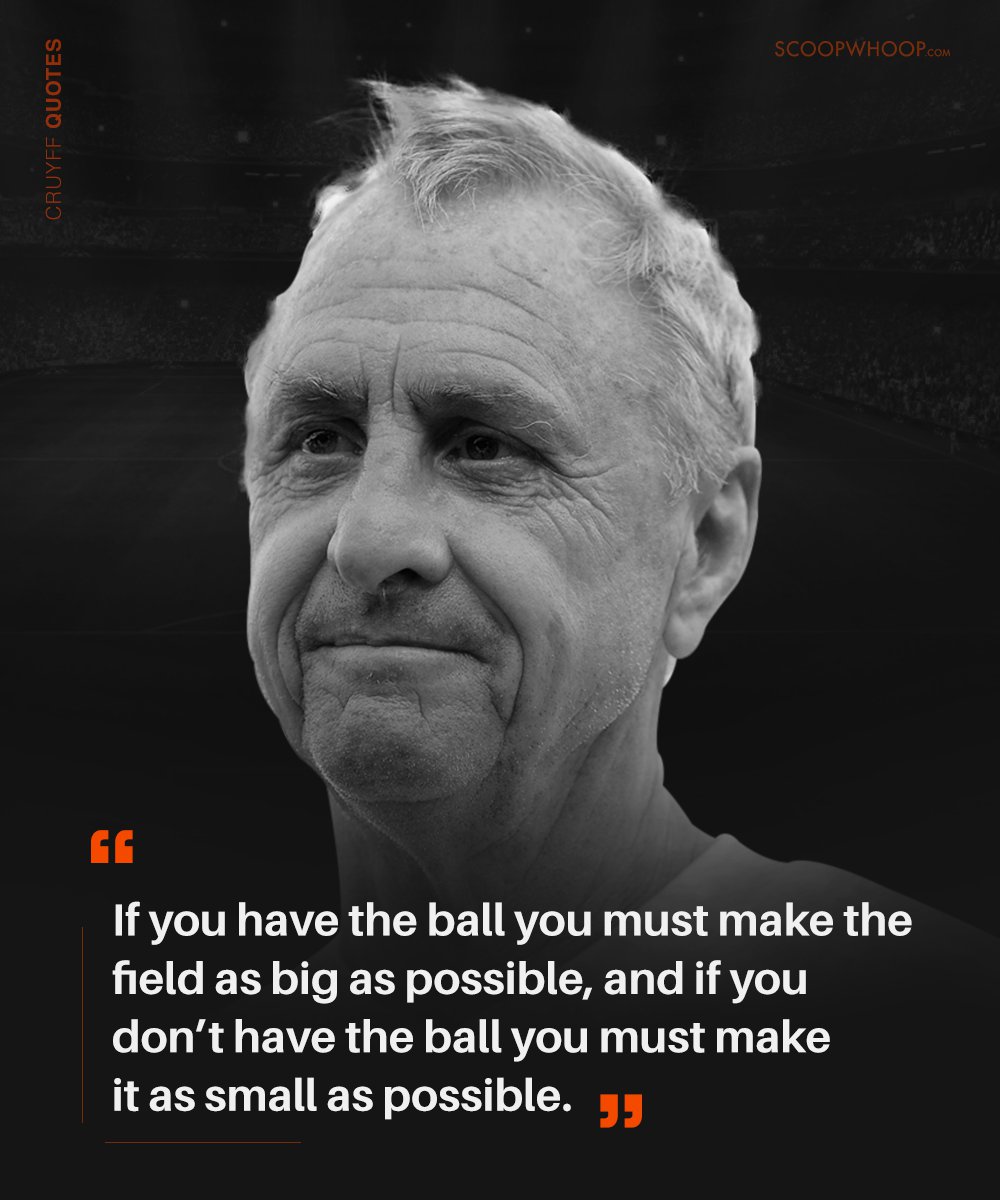 18.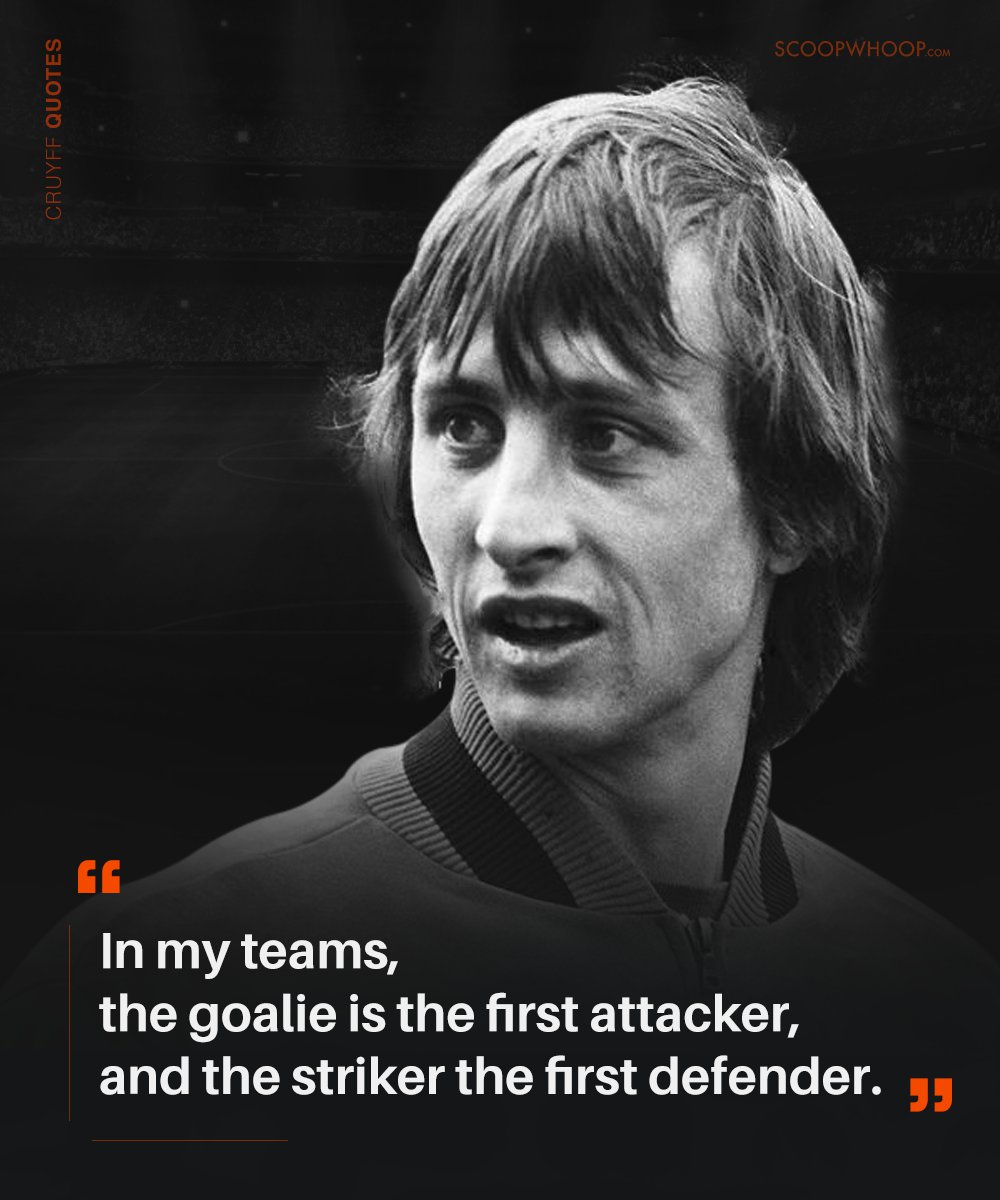 19.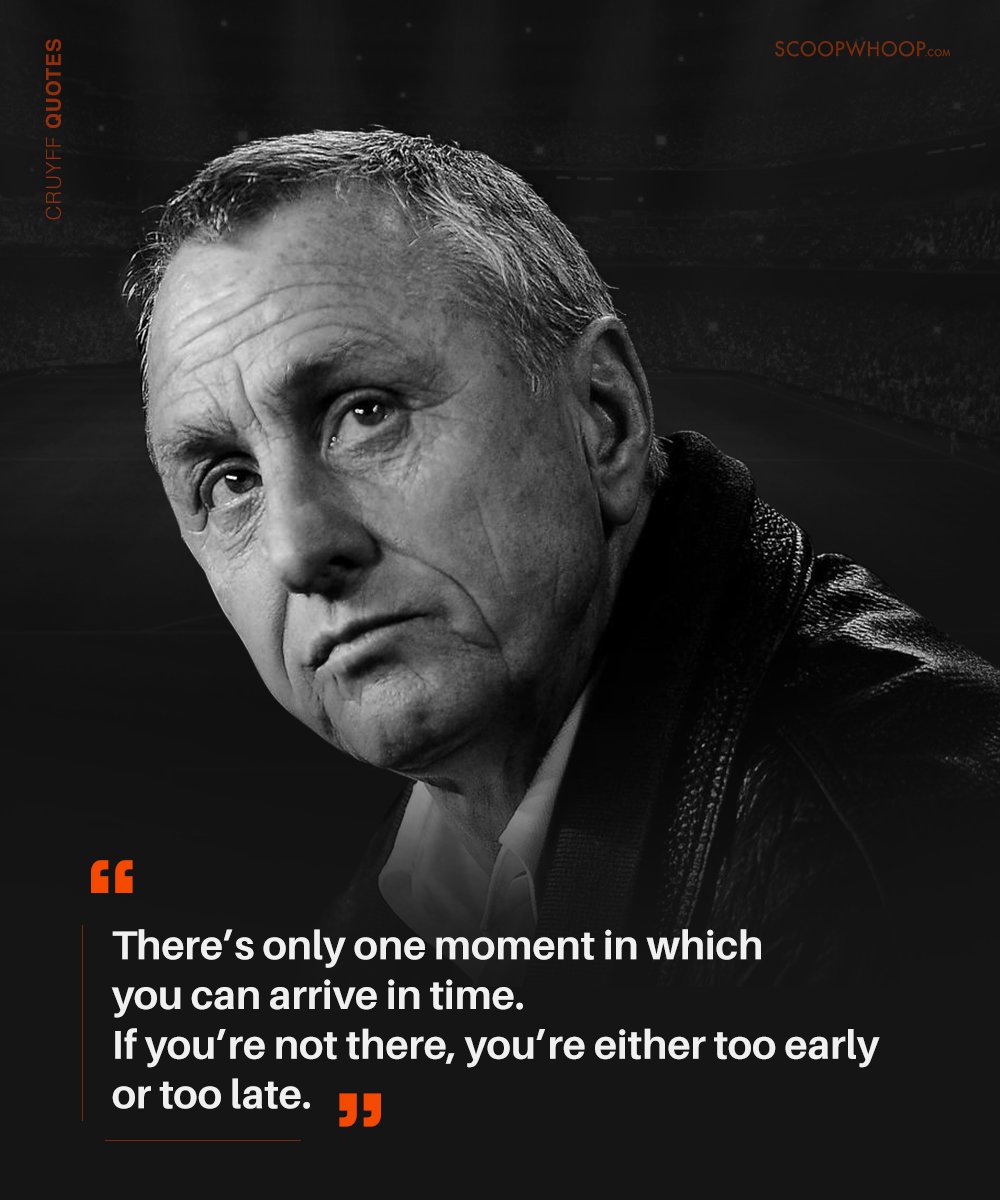 20.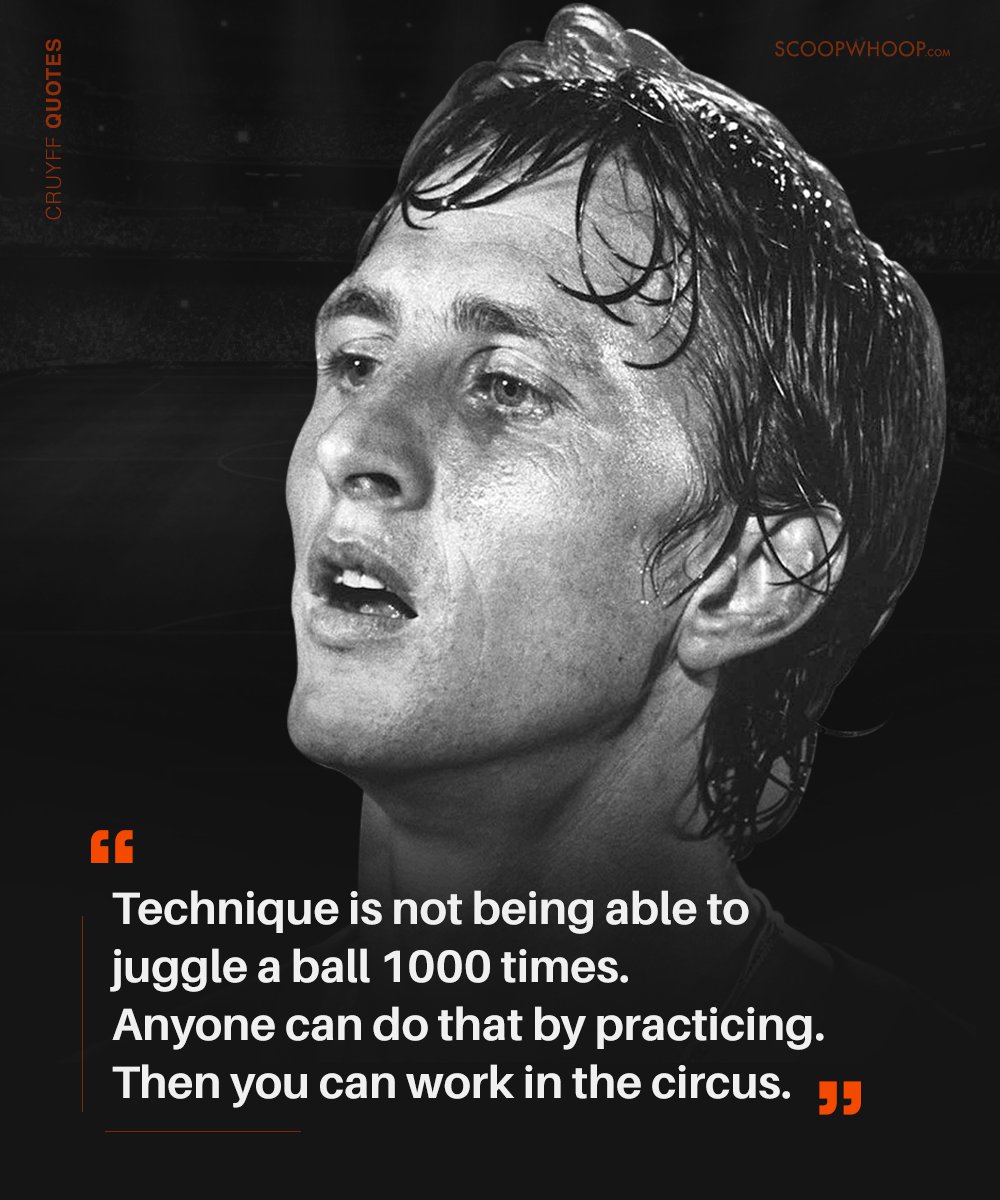 21.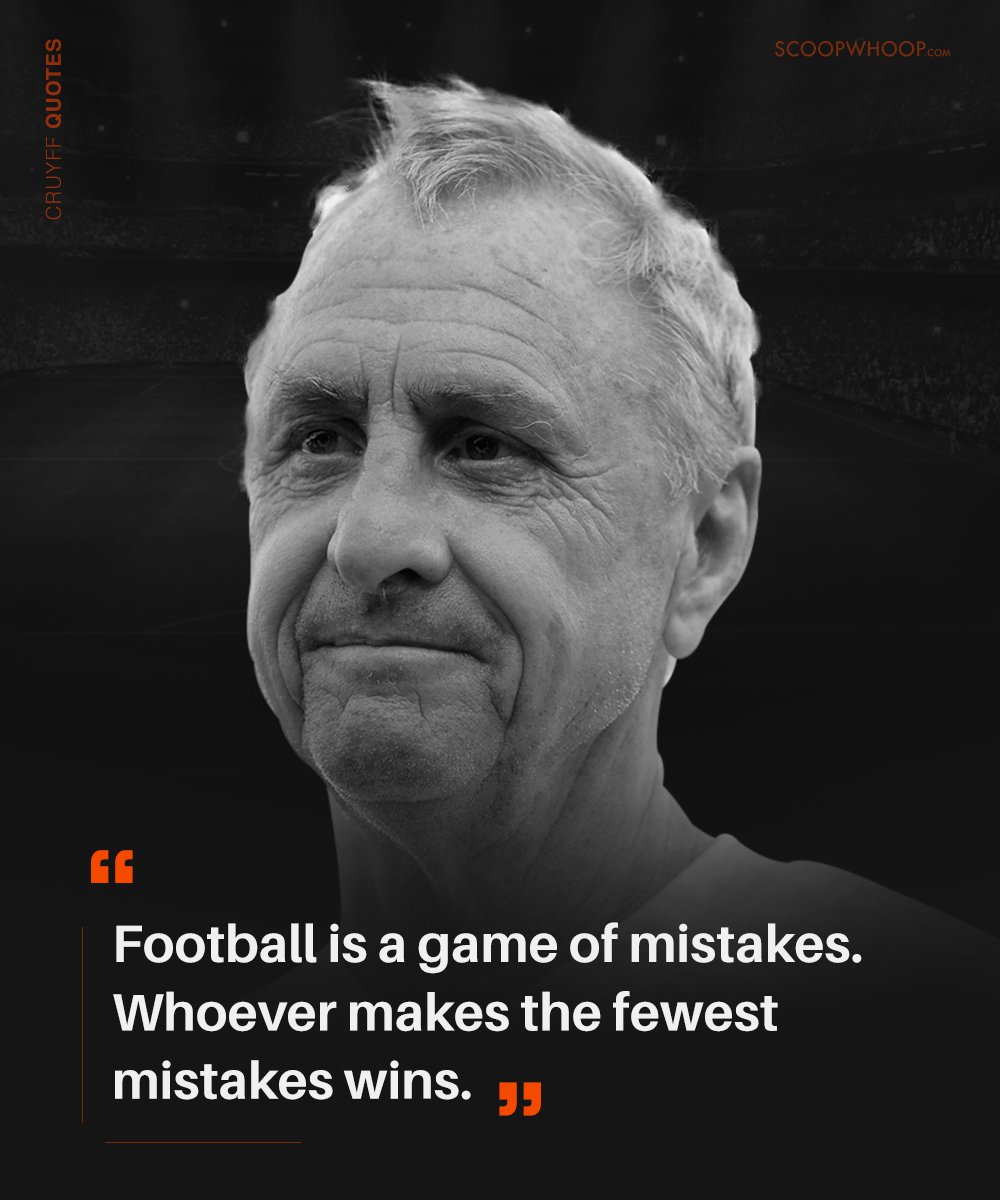 Design credits: Suvojyoti Ray