Over the years, WWE Wrestlemania has given us some very memorable moments both inside and outside the ring. There have been epic fights, epic wins and even more epic comebacks.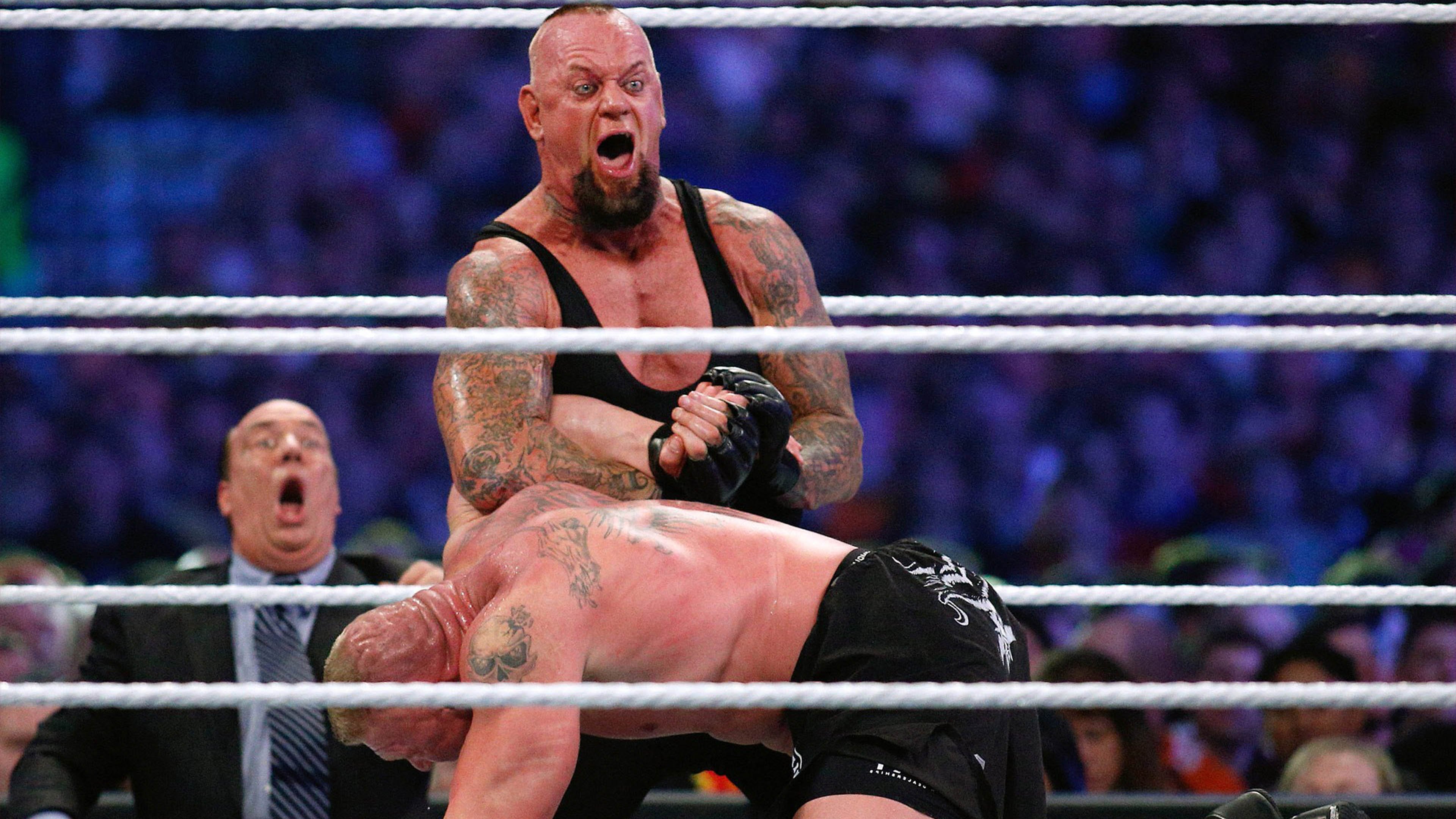 However, all those pale in comparison to one epic moment the world was witness to during Wrestlemania 33.
That of WWE superstar John Cena getting engaged to longtime girlfriend, and fellow WWE superstar, Nikki Bella.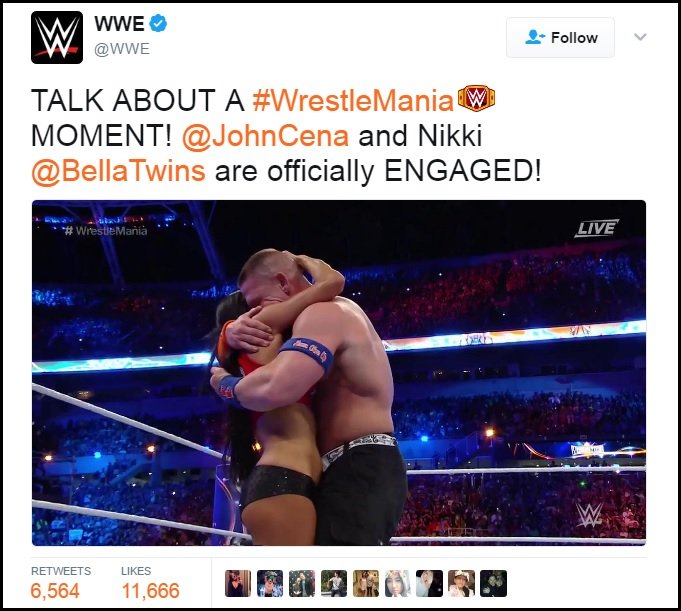 As you can see in this pic, Nikki Bella can be seen gushing at someone.
Just that we cannot see who it is.
Geddit? Geddit?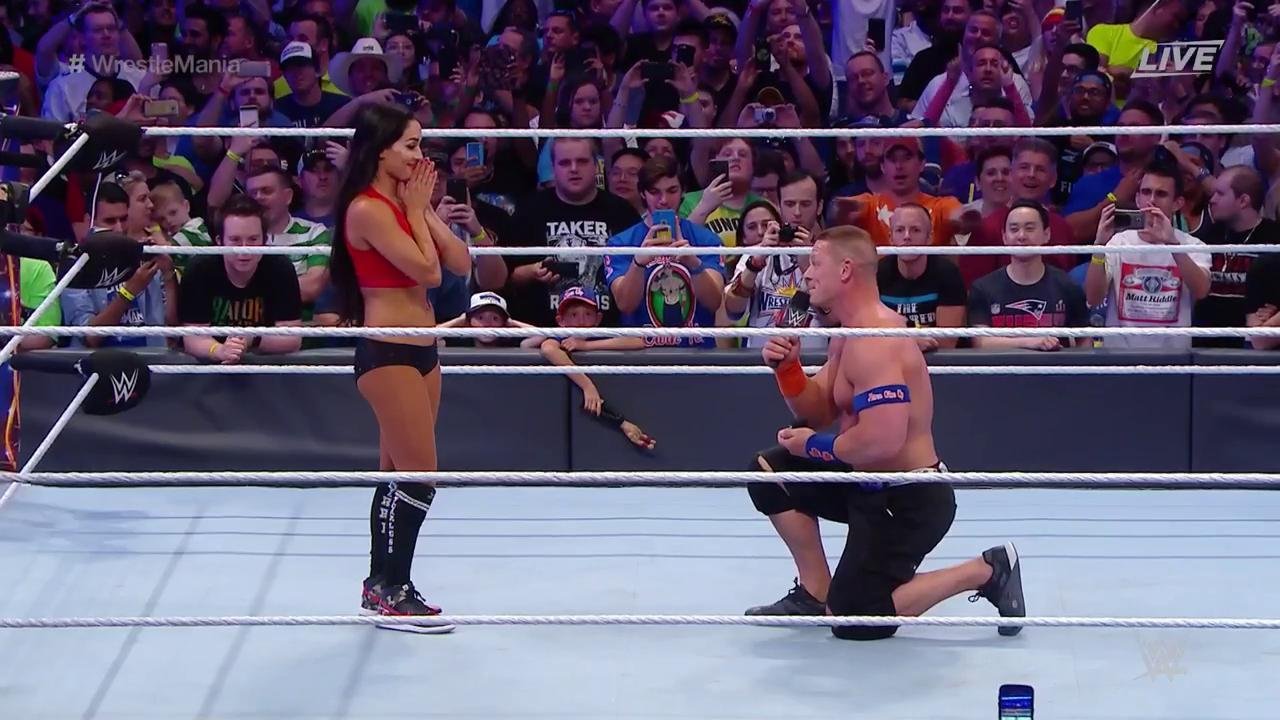 Here too, she can be seen kissing someone. 
But nobody can see who he is.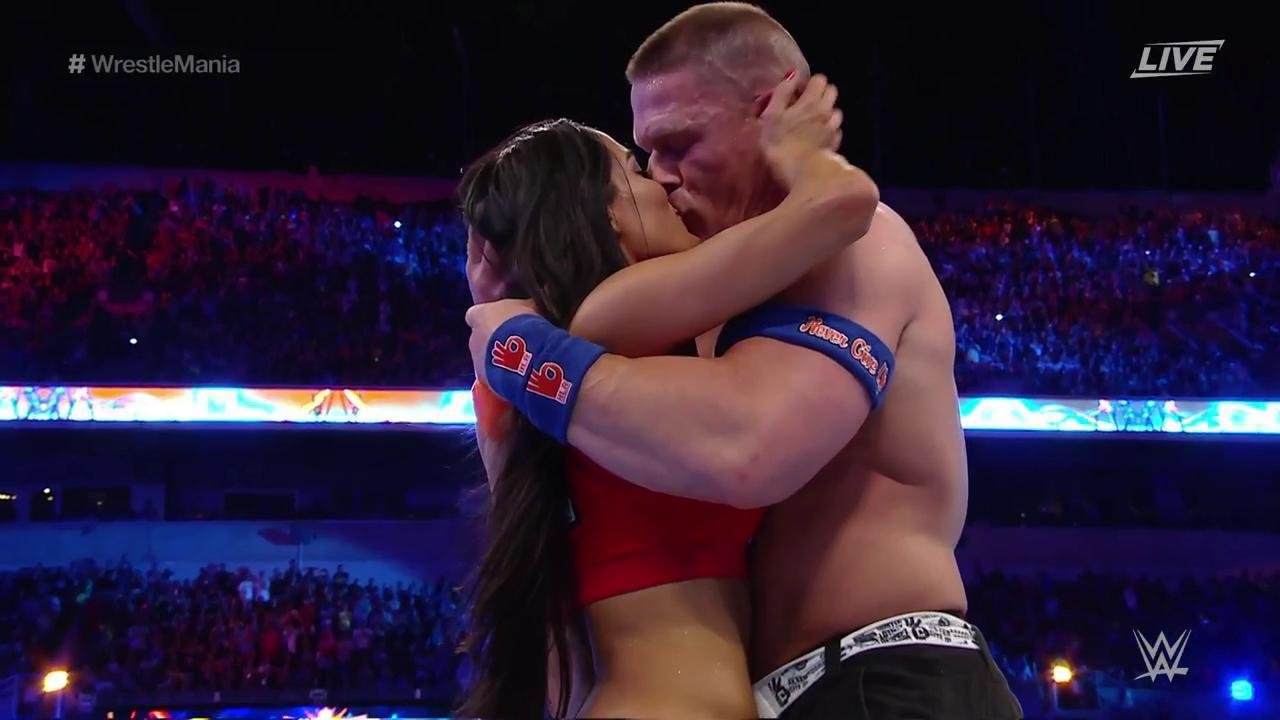 It was a day of triumphs since both Bella and Cena also won their respective matches.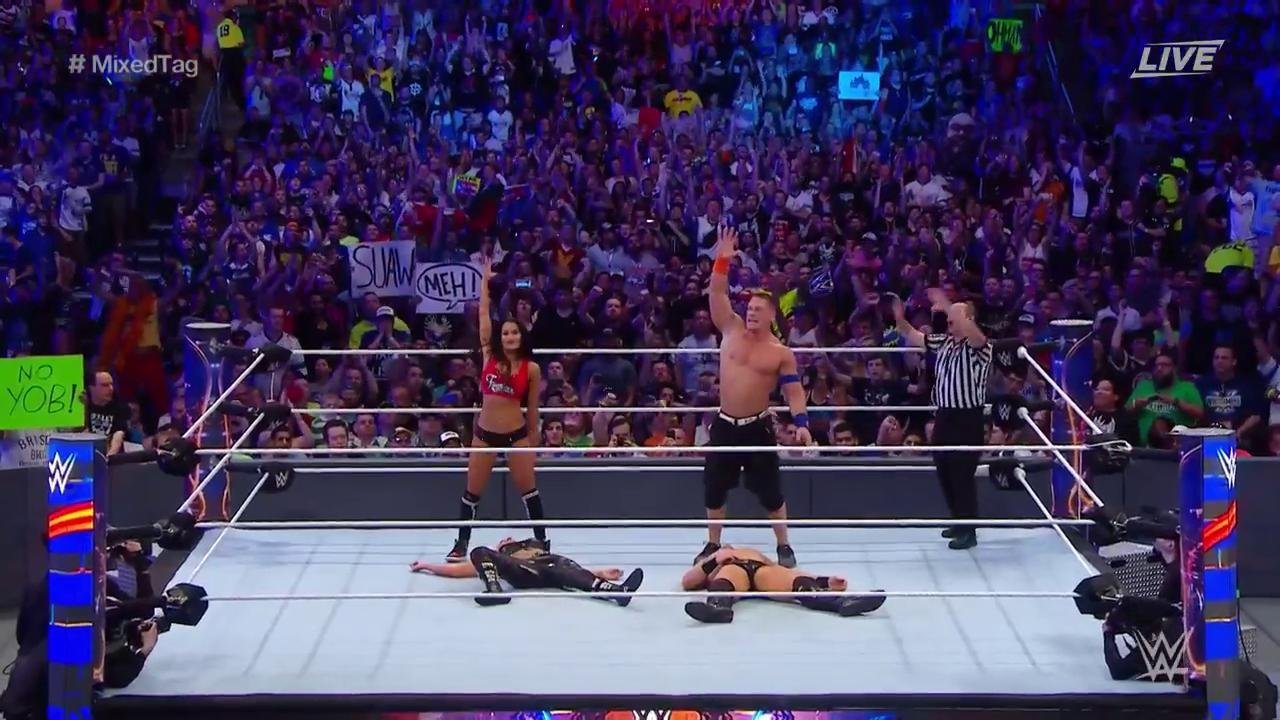 Congratulations you gaiz! Khushi se humara Cena chauda ho gaya.