Editor's note: This article was originally published on 5 December, before the Junior Hockey World Cup began. It's being republished after India won the World Cup on 18 December, defeating Belgium 2-1 in the final.
—
Prabodh Tirkey had played in the hockey nationals in 1998 in Bangalore. After that, he vanished. Until one fine day, the then 14-year-old was returning to his home in tiny Lulkidihi in Sundergarh (Odisha) after an afternoon of plucking fruits – only to find a 29-year-old former hockey player standing in front of him, having finally found him after days of searching. Young Prabhod was soon packing his bags and staying at this player-turned-coach's house. The coach's wife asked him why Prabhod wore 'surma' – was he using her makeup? "No, his eyes are like that… brilliant," the coach replied. By the time Prabhod was 23, he was skipper of India. He played 161 times for his country and won Asia Cup gold in 2007, an Asian Games bronze and a Commonwealth silver in 2010, and a Sultan Azlan Shah bronze in 2007. 
While Prabodh's story has been told multiple times, the story of the man who found him hasn't.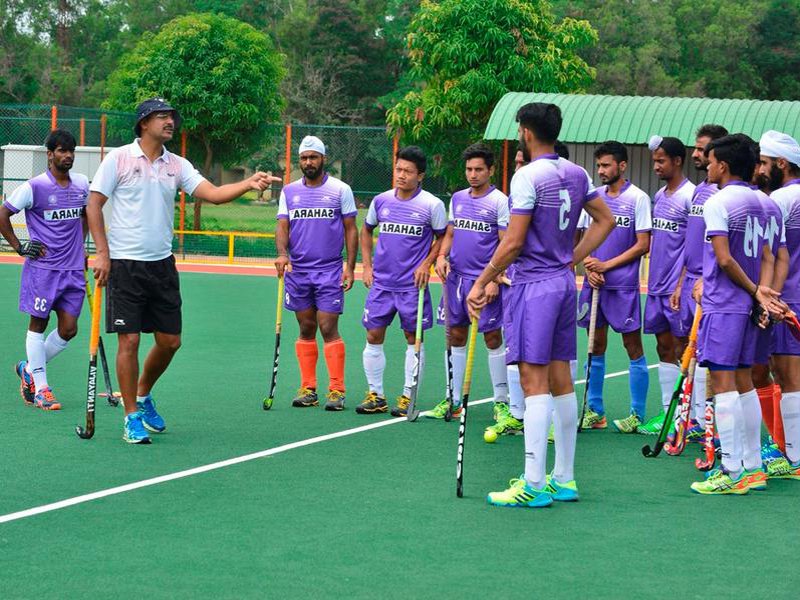 Harendra Singh sounds like a schoolmaster on the phone. His voice bristles with self-confidence, he openly admits to his many quirks and sounds like a very difficult person – stubborn, almost – with an immovable passion for hockey: so much so that he seems eccentric – in a positive way. 
"Yes," he said, unflinching. "I think I am eccentric. I think it runs in my blood. I used to curse my father for being like this – a bit too much. But now I thank him, because it has passed on. And it has worked for me – I haven't picked a single player who hasn't made it big in hockey. It's like if I pick them, they are guaranteed to succeed if they follow my way. You stay with me, and I can assure you shohrat, daulat aur aurat (fame, money and a wife)."
It's an answer which, in a world where coaches and players are cocooned and parrot-trained to answer the media in a certain way, personifies Harendra himself: blunt and ice-cold but spoken with genuine honesty. Harendra doesn't care. A certain recklessness matches his iron-fisted attitude. And why not – he can pat himself on the back for finding players like PR Sreejesh – he has won eight gold medals, five silvers and nine bronzes in various international tournaments as coach of the senior and junior men's team. It's a phenomenal record which brought him the Dronacharya Award in 2012. At the time of his appointment as India's coach for the Junior World Cup starting in Lucknow on December 8th, he had already coached 379 games.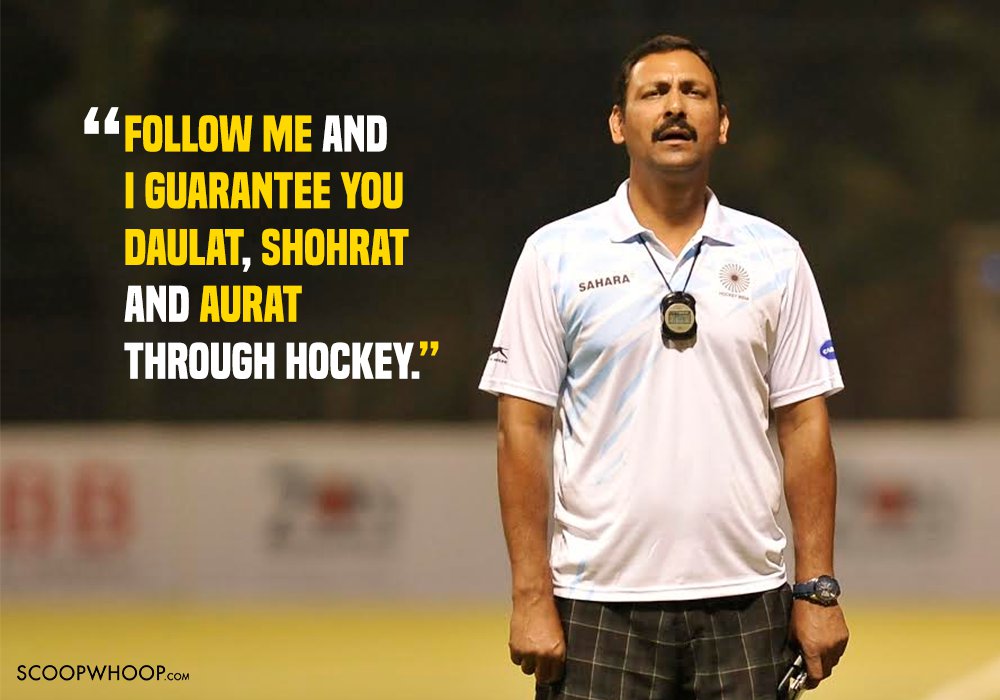 That is in addition to his 43 senior caps between 1985-1991 – before he retired at 26 because there was 'too much politics in hockey'. It's imaginable – a fiery Harendra Singh slamming his stick in frustration and leaving the sport, only to return as India's talent-hunter-in-chief with an obsession to, in his own words, 'find players aged 13-16 and turn them into stars'.
Coming From an army family background, he uses his convincing skills to urge parents to let their children leave their homes to play hockey – a sport which is basking in the little sunlight that's left from a long gone golden era.
Harendra's message to players and their parents is clear: "If he doesn't make it in hockey, I will use my connections in PSUs and get him a job. That assurance of someone like me taking full responsibility of a player is what makes the difference. No parent has ever said no to me."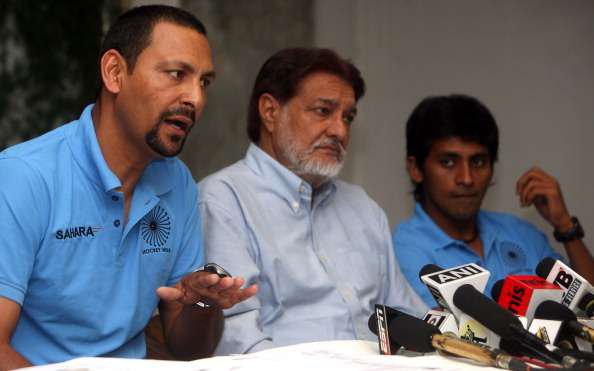 Then there's the genial side: "I am like a baby off the pitch. I will cry with my players in their tough times and I will break into a bhangda while celebrating with them." 
On the turf though?
"This is where it gets tough. I am not easy to crack. I spare nobody. It's my way or the highway. But my way also means players will never regret their decisions to join me. My ideology on the pitch is just one: discipline. I tell players on their face if they're not good. I want my players to come on time, train hard and eat right. I won't make them run hills, but I want to see them run till 110 metres in a 100 metre race, rather than stop at the finishing line."
In short, Harendra is not to be messed with. In an interview in 2011, when Pargat Singh was made head of the Disciplinary Committee, the coach didn't mince his words: "He is the only captain who has had allegations of match fixing against him. As skipper, he was the man who had asked Indian players not to score a goal (in 1995). Today he is talking about discipline when he was the first person to leave a national camp in 1989 because he wanted to be the captain. Now he is heading the Disciplinary Committee of Hockey India and talking about national interest, which is ridiculous."
That also means people hate him, including players. 
Yes, a lot of people do. Out of 50, 30 players are likely to hate me, the other 20 will become world-class players. So I don't bother about the 30.
Harendra's man-management may seem tough, but he is deeply involved with his players – "I am a father, brother, mother and I also have to emotionally support them – be a wife or a girlfriend to them" – one-on-one sessions are his way of solving issues when he can see players are struggling.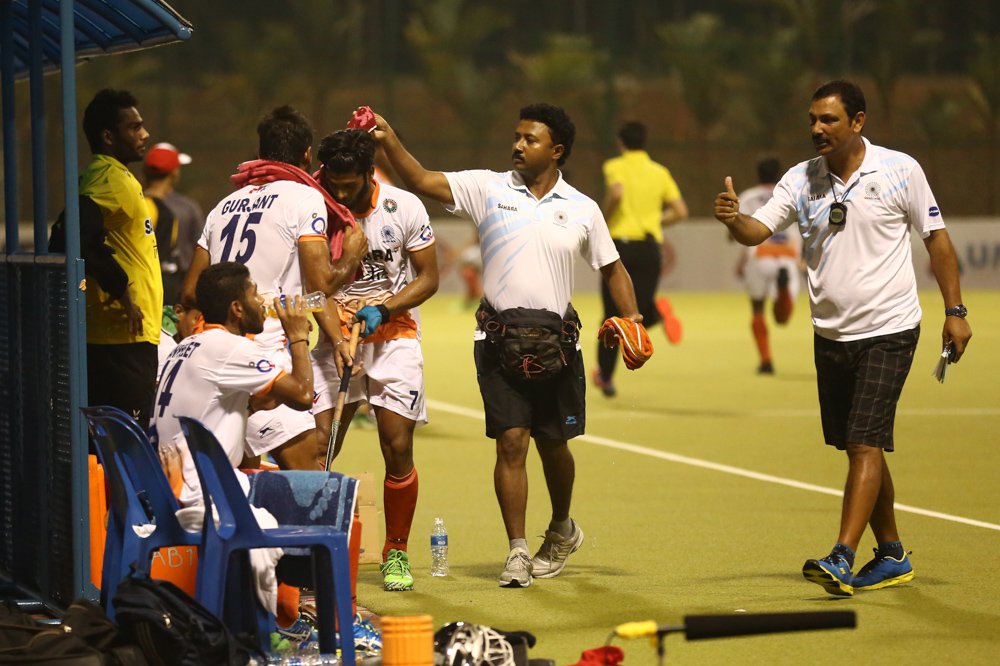 "I ask them, why are you playing? Remember… why did you pick up the hockey stick? Remember… what are your responsibilities to me, your family, yourself? It usually works."
The 47-year-old is a disciple of Arsene Wenger – when it comes to food and science and educating players, he is like the legendary Arsenal manager. "I go do surprise checks if my players are eating sweet dishes through room service," he says, with half a chuckle. "I tell them – do you want to give everything up for a dessert at a five-star hotel?"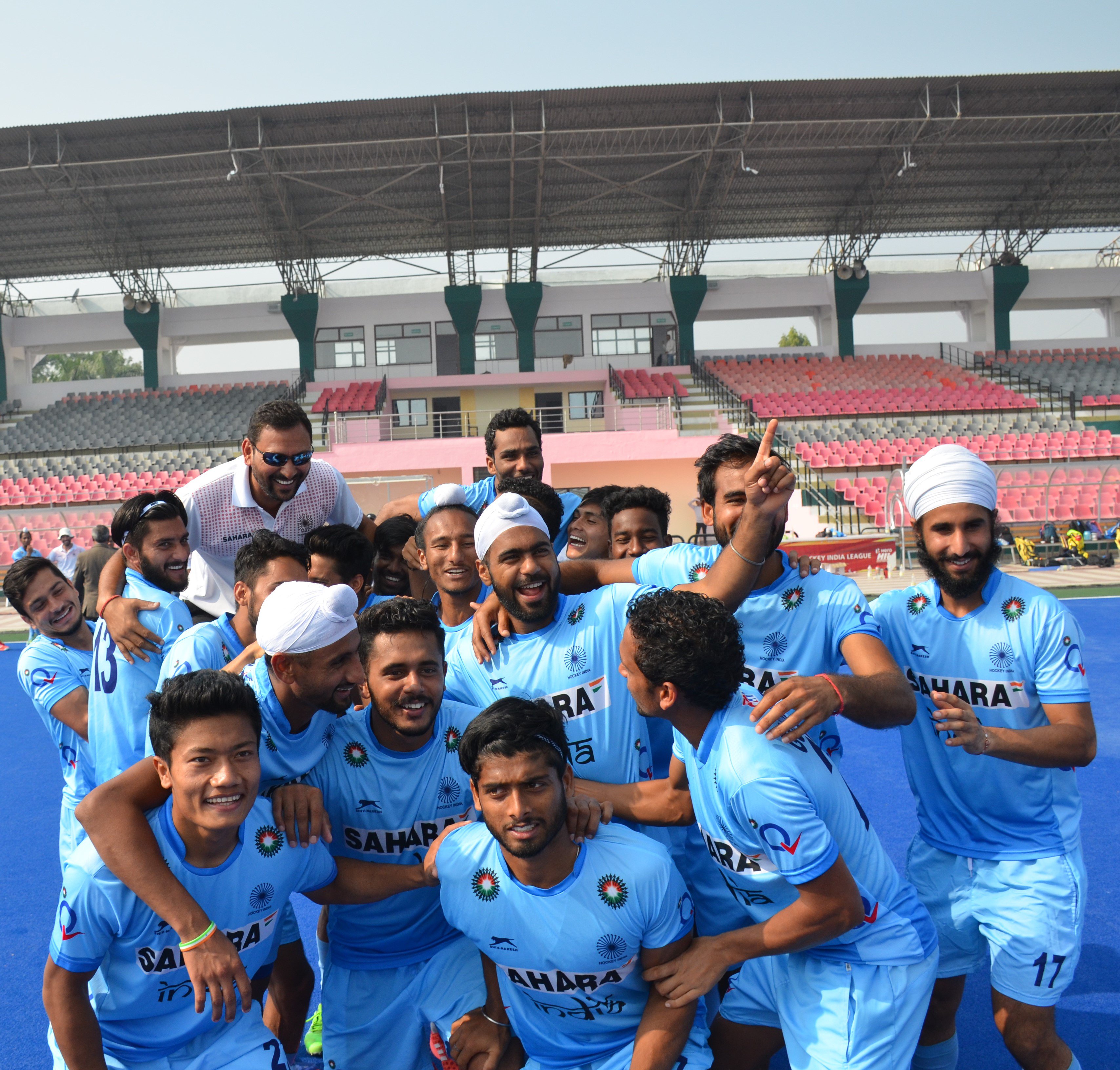 Harendra's methods can ruffle feathers – he is notorious for not bowing down to bureaucratic pressure – but they've brought in the results in the run up to the Junior Hockey World Cup. The Asia Cup, the Eurasia Cup and the Four-Nations all yielded golds. 
This is the side that has spent the longest time under Harendra in his four stints as junior hockey coach – the side that is imbibed the most with his spirit, his methods, his motivation and his unnerving cockiness – a cockiness which will be justified in the most exemplary way if he delivers a medal in Lucknow.