This article is part of a series in the lead up to India's first match at the World Cup. India at the World Cup will explore India's highs and lows over the years in cricket's premier tournament. 
For all means and purposes, we won our first World Cup purely on Kapil Dev's conviction. 
Imagine this situation: Your country has won a single match in the last two editions of the tournament combined, you are made the captain a few months before travelling for the World Cup, your teammates are so certain about crashing out early that they book tickets for vacations. And you are 24.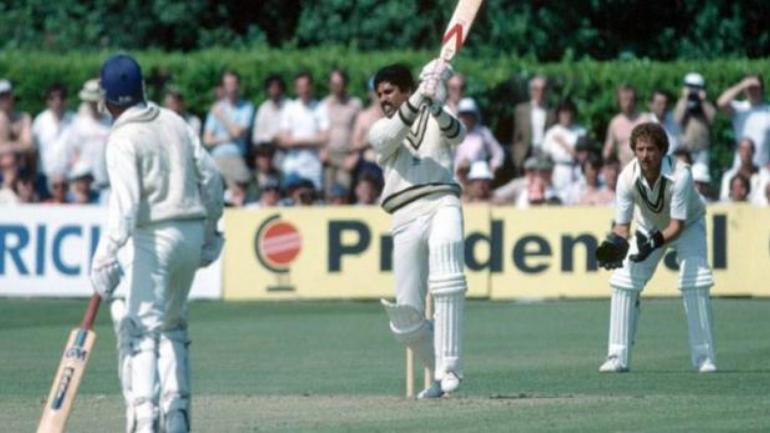 It takes some nerve to stand up and say, 'we will win this one'. Excuse my cinematic analogy but that, in itself, was a victory and whatever followed was just the universe conspiring to make it happen in a tangible form and manner. 
Talking of form and manner, it will be remiss to not mention Kapil Dev's historic 175-run innings against Zimbabwe in the 20th match of 1983 World Cup. His performance not only pave way for India's first win in the tournament but also changed the way ODI games were viewed in the country.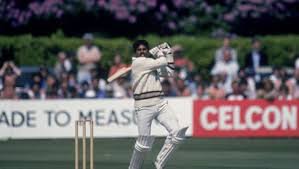 It is also an innings remembered for not being televised because equipment had been allotted to shoot the other, 'more important' clash between West Indies and Australia; and BBC was on a strike that day. 
Kapil Dev – after winning the toss and deciding to bat first – was taking a shower because he had performed his duty for the first quarter of the match. Decisions had been taken and there was some time to cool down before hitting the pitch. Or so he thought.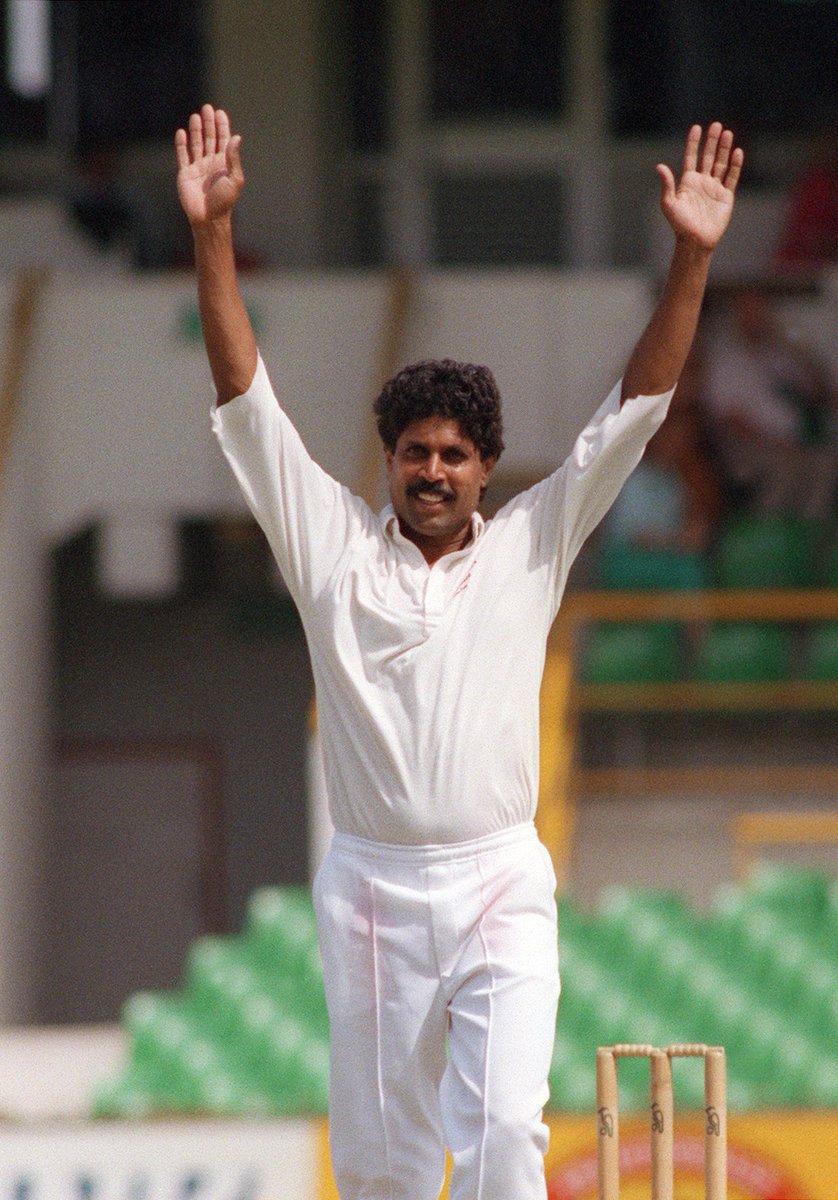 The legend has it that while he was bathing, he heard a knock on the door. Someone had come to inform him that India had lost a couple of wickets before even touching the 2-figure-mark.
He must have rushed, but so did the batsmen because there was one more dismissal and then quickly, another. The scoreboard had still not touched the 2-figure-mark and we were already 4 down. That is when Kapil Dev walked in.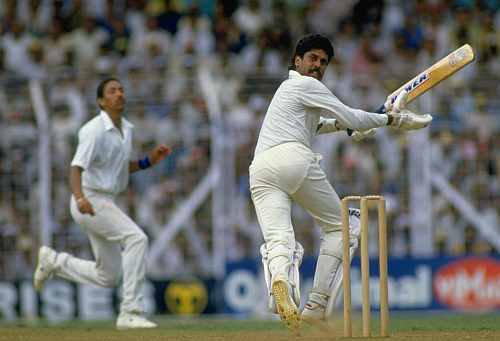 If my shower session was interrupted that way, the last thing on my mind would have been to go and create history. But that's me. Kapil had other plans on a day when the aforementioned universe was testing his patience.
He had hardly settled in, hit a couple of shots, when another wicket fell and now we were playing at 17 with almost half the team back in the pavilion.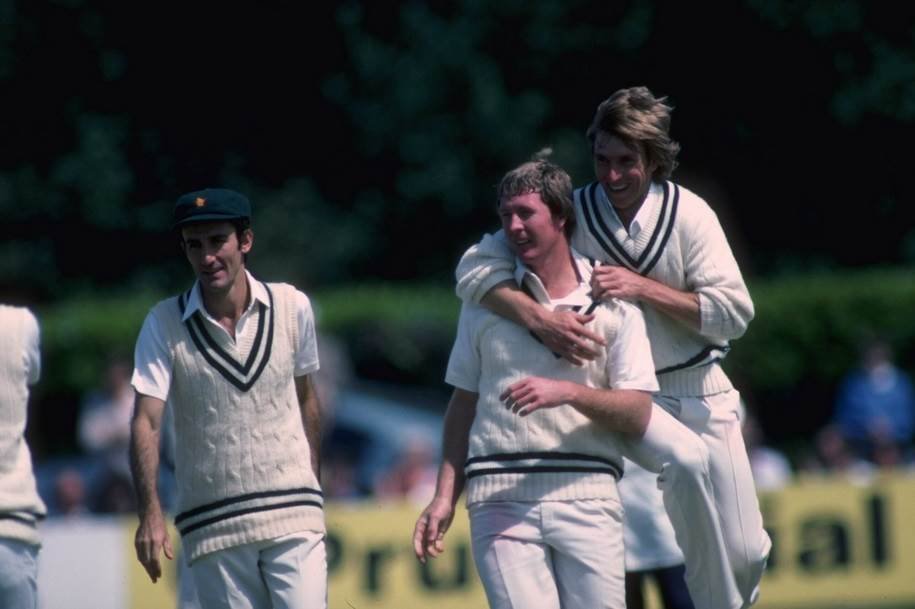 Meanwhile, the organisers were apparently struggling with another problem. They were fearing that a lot of food had been cooked for a match so short. What if both the innings had ended before lunch?
Kapil Dev took care of that, too.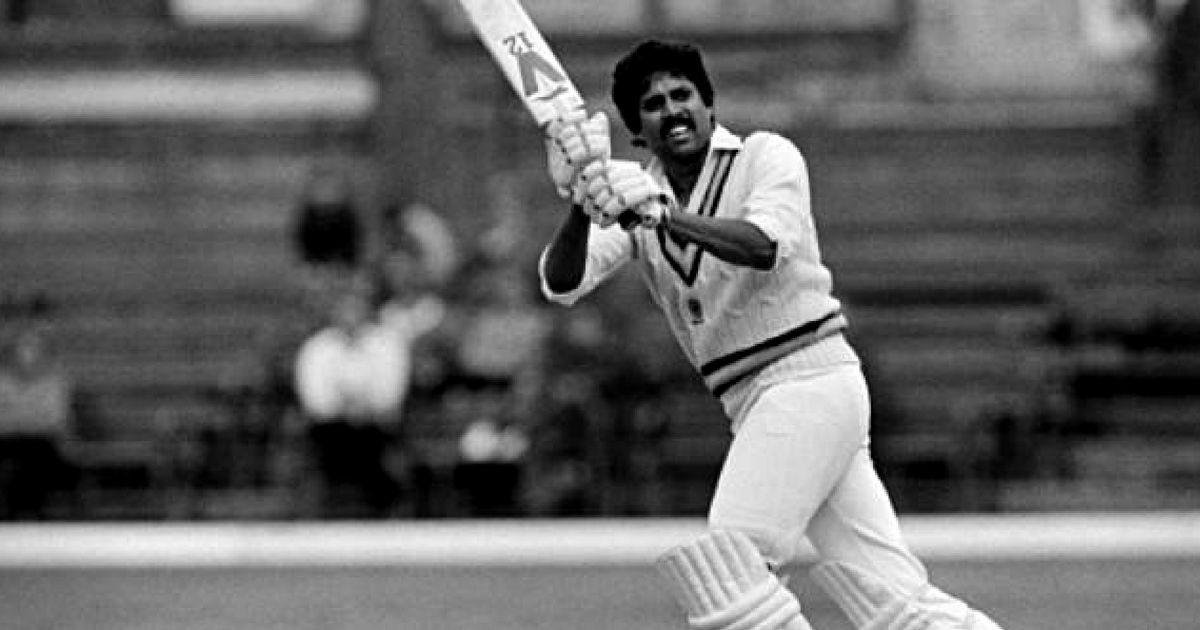 Roger Binny walked in as the 6th batsman and provided some stability to the side. He scored 22 before getting dismissed, followed by Ravi Shastri.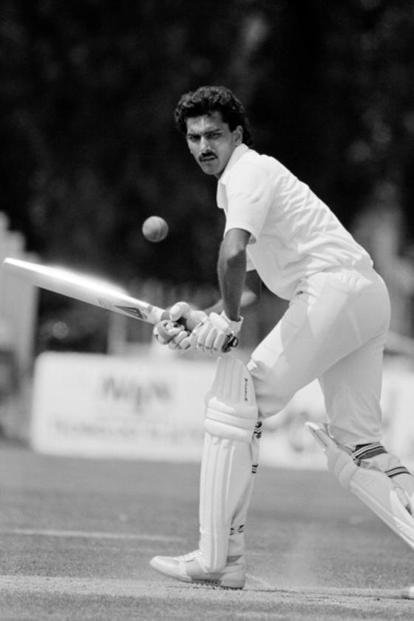 78-7. That was India's score when the remaining two batsmen Madan Lal and Syed Kirmani were told (or realised, we are unsure) that their only job now is to stay and let the capatin do his thing.  
Those were the days of 60-over ODIs and much to the organisers' relief, the lunch was laid out after 35 overs. They might have been the only people to be relieved though, because none of the teammates had the courage to talk to Kapil.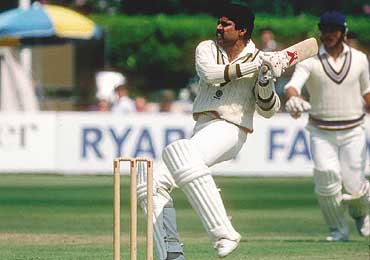 What can you say in that situation? It must have been similar to sitting in the same room as your parents after majorly screwing it up in the exams. Except, parents don't go and give rest of the exams on your behalf to make sure you still pass.
Kapil ultimately scored 175* and India's innings ended with 266 on board. The bowlers, especially Madan Lal who took 3 wickets that day, also did their part and we won the match by 31 runs.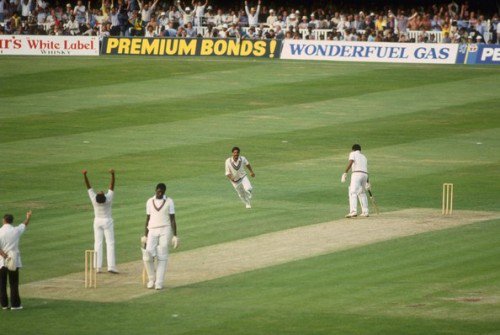 It's a shame that there is no video recording of arguably the most illustrious ODI innings in the history of Indian cricket because some people thought that the match isn't going to be good enough. 
They didn't know that the match will go down in history as one of World Cup's greatest and that the winner of the clash they televised – West Indies – will lose to India in the final.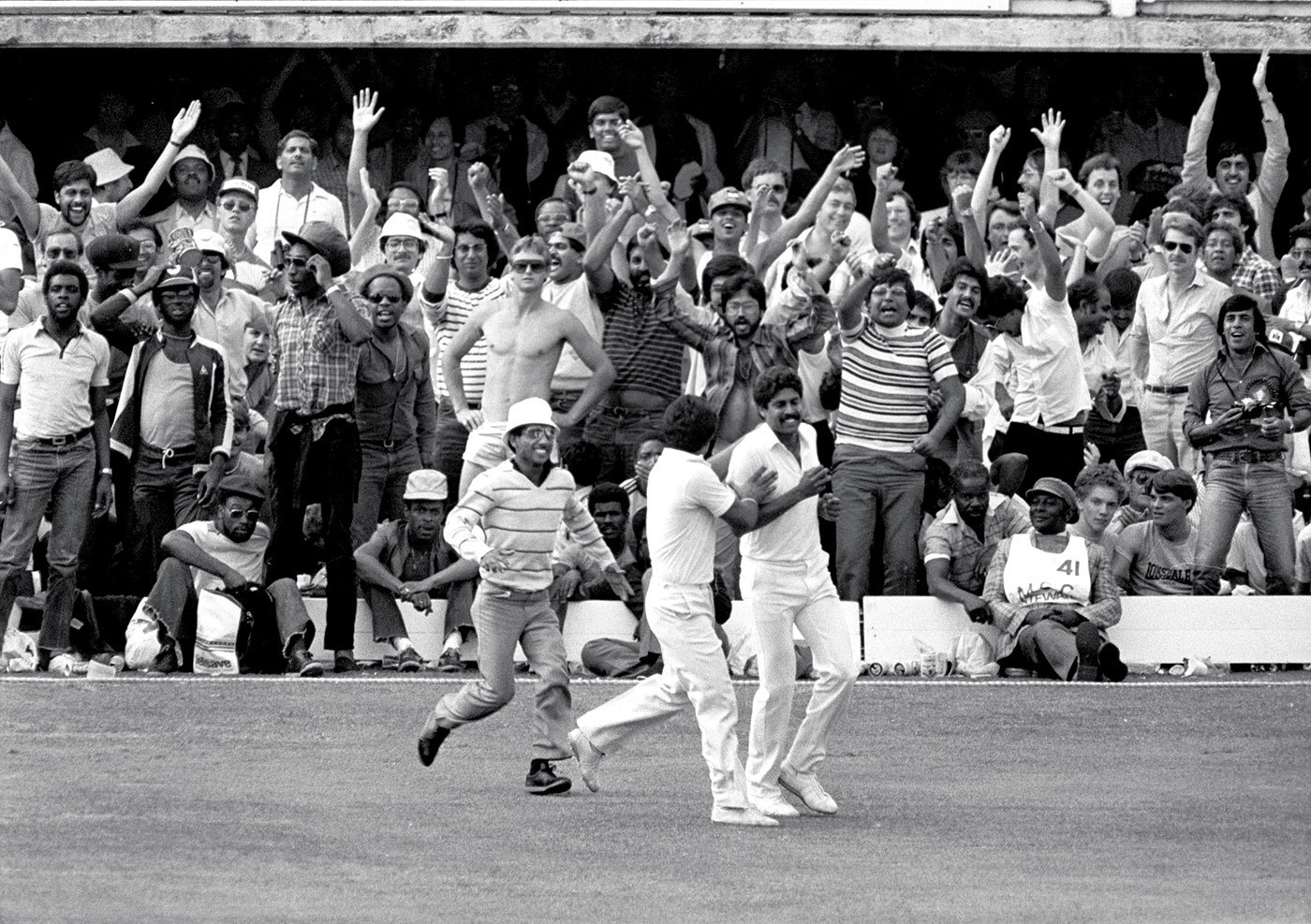 Kapil Dev saved many things that day: Our pride, place in the tournament and someone's ass for making more food than required. And the fact that his innings is still fresh in the minds of Indian cricket fans without having any footage to go back to, shows that sometimes, you don't have see things to believe them. Or remember.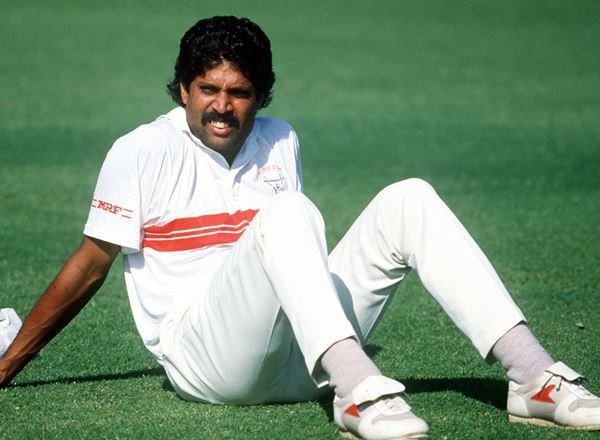 On papers, it seems impossible that a side could go from 17/5 to 266/8 and then win the match. But a 24-year-old guy did it almost single-handedly and 3 decades later, whenever someone talks of conviction and cricket together- they still mention the '20th match from the Prudential World Cup 1983′.