Cricket icon Kapil Dev was on Tuesday inducted into Legends Club 'Hall of Fame' in presence of former India captains Ajit Wadekar, Sunil Gavaskar and Nari Contractor at the Cricket Club of India in Mumbai.
Dev, who led India to the emphatic World Cup victory in 1983, is considered the country's greatest all-rounder. He was presented with a citation by former India player and Legends Club President Madhav Apte.
Gavaskar, who was the first batsman to score 10,000 runs in Test cricket, was also presented a citation by Wadekar. He was already inducted into the club's Hall of Fame on July 11, 2013.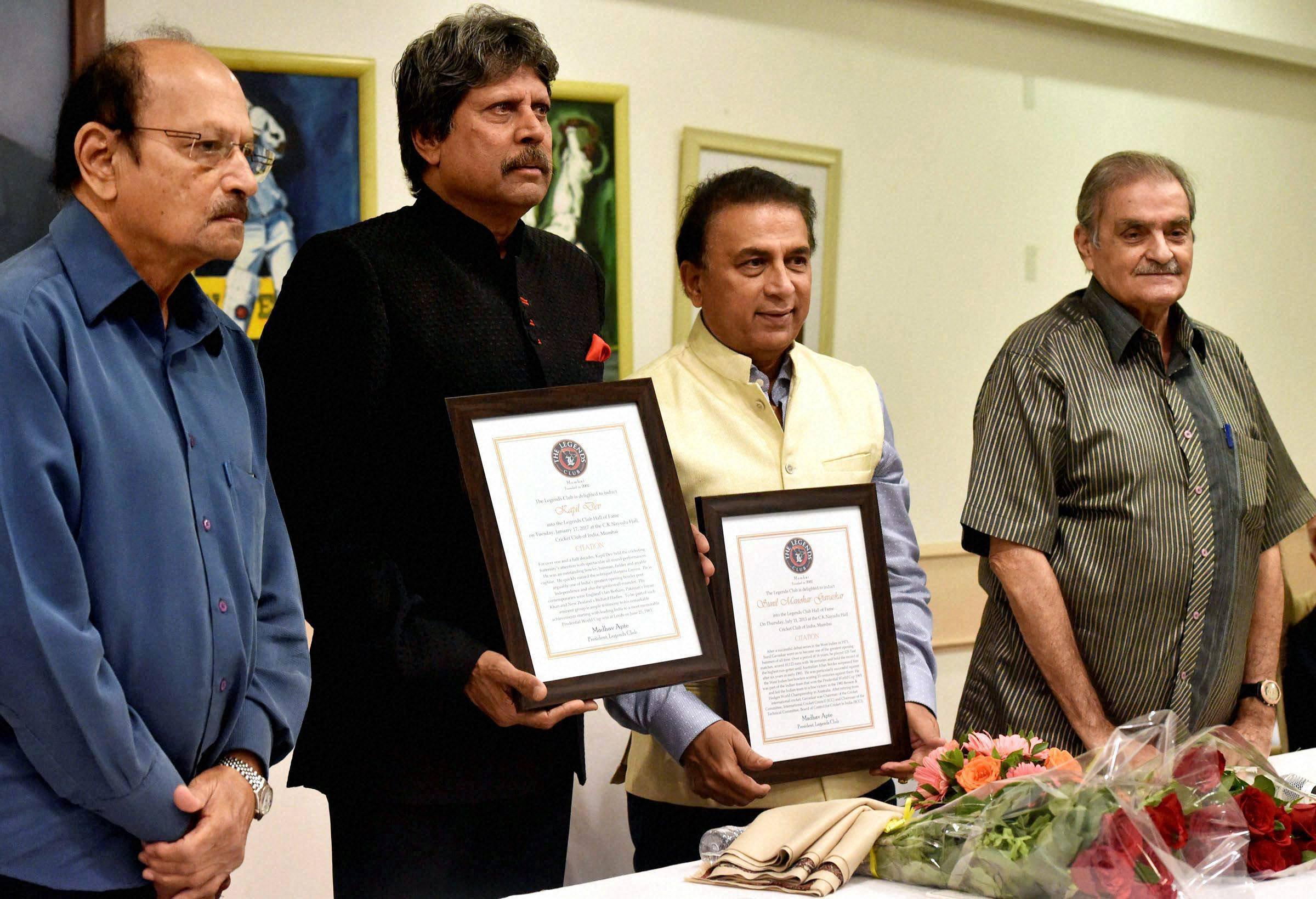 The fun-filled event witnessed the two cricketing legends indulging in quirky conversations along with an ample dose of nostalgia. Laced with wit and humour the two remembered their good old times, reports The Indian Express.
Here are some of best moments from the event: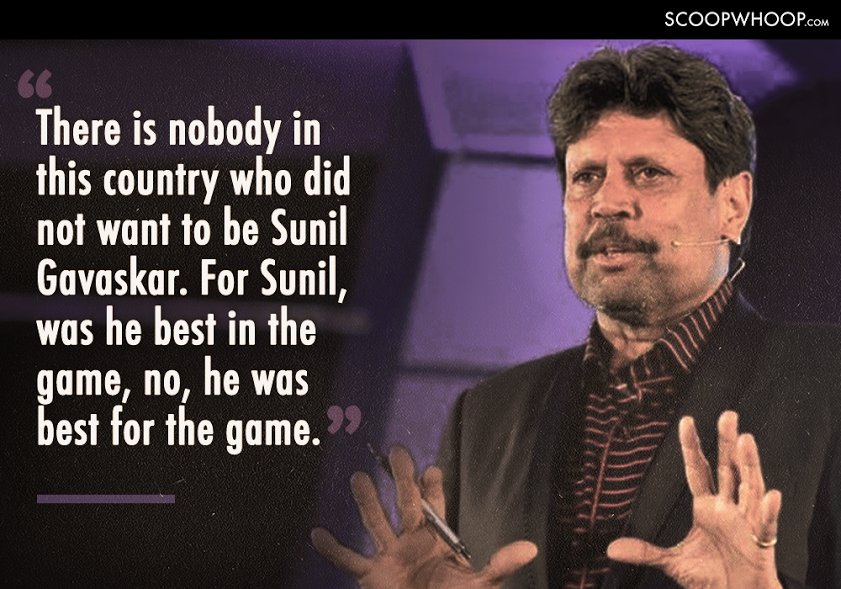 Dev showered praises on Gavaskar and said that he will always remain as one of the stalwarts of the game. 
"When you play cricket, its just not how good you are but what impact you leave on people. That's what he did. We looked up to him. Lot of people may come and go but his name will be right there at the top," he said about Gavaskar.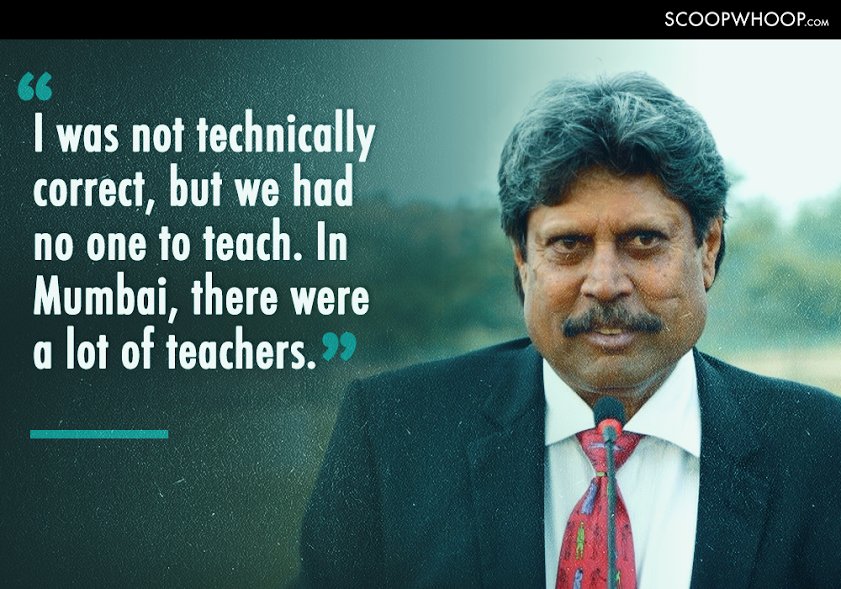 He said that since there weren't any turf wickets in Chandigarh, he had no practice of playing on them. He mentioned how Gavaskar was one of them who taught him to play on turf. 
"We had a passion for the game and were not looking for rewards and awards, anything," he said.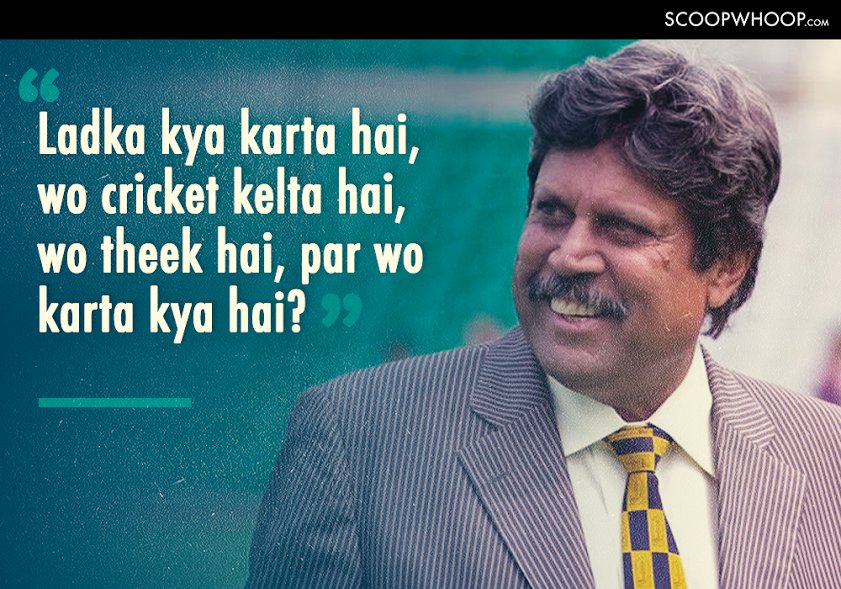 Dev, also recalled that his wife Rommie's grandfather had asked "ladka kya karta hai (What does the boy do), wo cricket kelta hai, wo theek hai, par wo karta kya hai (he plays cricket, but what does he do)".
"India ka captain tha mein ( I was India's captain), and they ask, 'karta kya hai!' That's what happens in our part of the world," he said.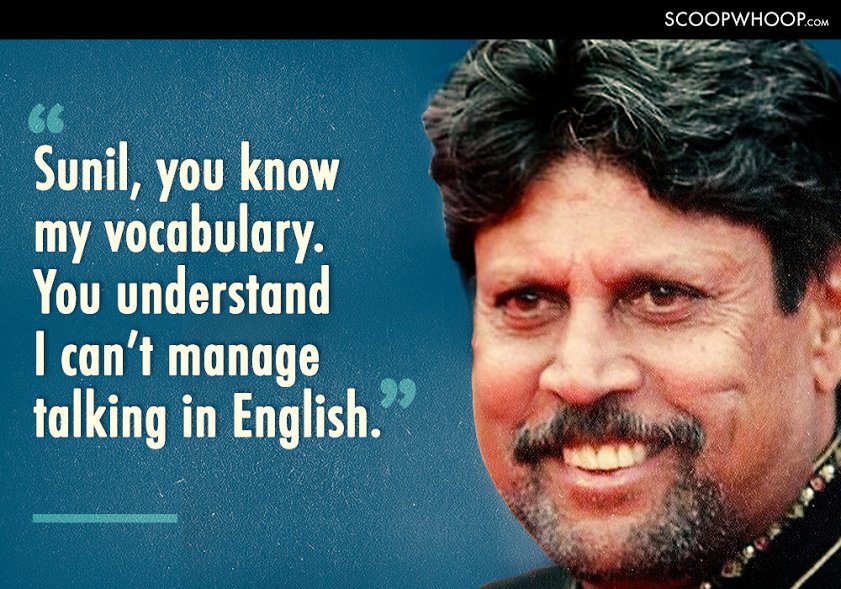 Dev also joked about his inability to speak English at that time and how he would hesitate to give interviews or talk to the media. His fear towards English was so much that despite being told that he would get money to talk, he would refrain from doing it.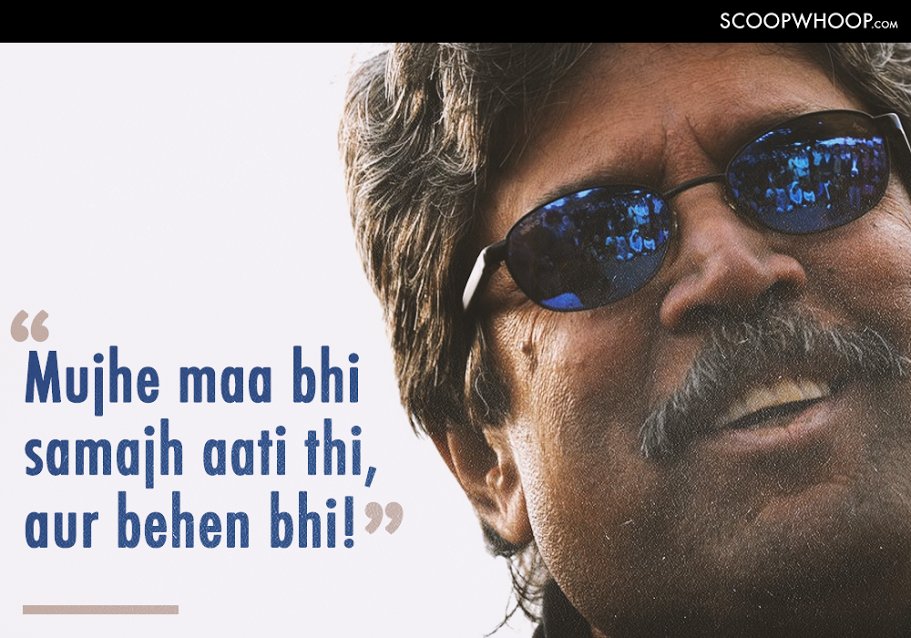 He remembered how he would understand when Pakistani players would hurl abuses in Punjabi but Gavaskar would remain clueless. 
Even Gavaskar was at his witty best. He talked about an incident during the Pakistan tour in 1979. He wanted to know about what cuss word was being used against him.
"Gaali toh zaroor de raha hai but hamesha bolta rehta hain – pant panttt, mera pant sey kya lena dena?! It was then I was told that in it was pehen, not pant and in Punjabi, behen ko pahen bolte hain, (I knew it was a cuss word but they always used to say pant, pant. I wondered why would they say pant. Later, I realised it wasn't pant but 'pehen which is the Punjabi word for sister)", he said.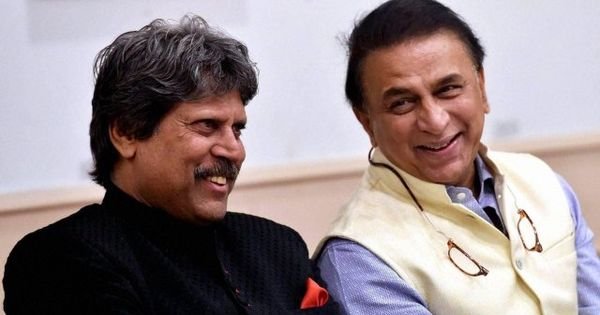 Describing Kapil as India's greatest match winner, Gavaskar said, "For me it was an absolute honor to have played in the same team (as Kapil). With due respect to all those wonderful players who have won matches for India over the last years, there has been nobody who has turned around with bat and ball as Kapil has."
(Feature image source: PTI)
(With inputs from PTI)