On some days, the internet is a very cool place to be. It's happening, and unexpected things exist on it as content. Like today, a picture is doing rounds and people are almost surprised by it. This is from the India vs New Zealand match happening today.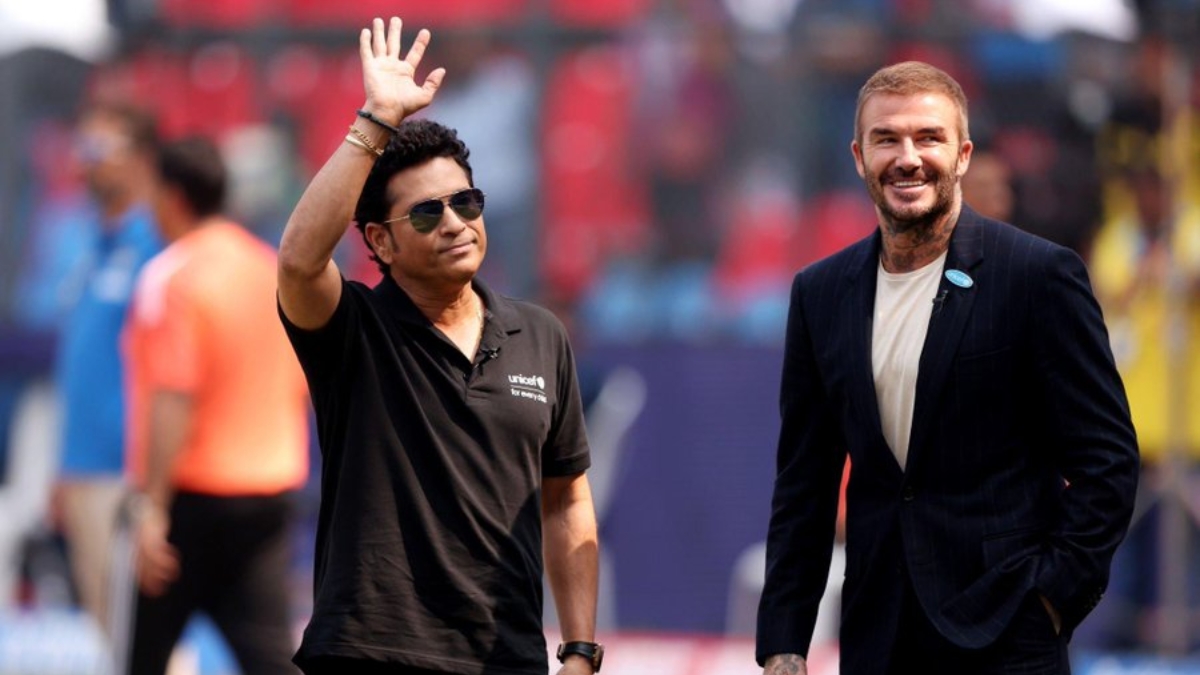 The said picture is from the Wankhede Stadium in Mumbai, where Virat Kohli, Sachin Tendulkar and David Beckham were spotted together ahead of the semi-final. Given the fan base of the three players, the collective reaction was understandably fiery.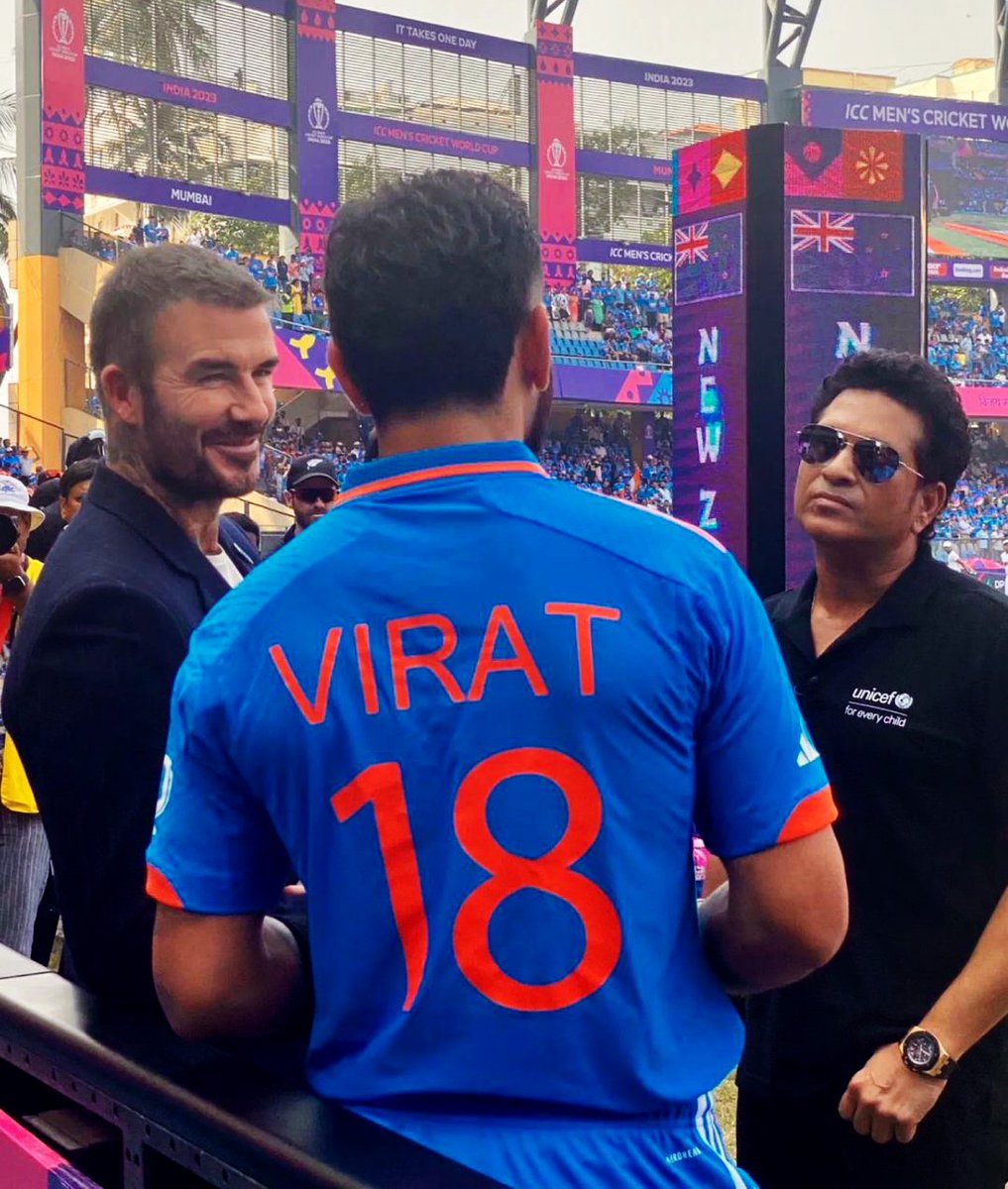 David Beckham is in India as UNICEF's goodwill ambassador, so he made an appearance with Tendulkar. The two were seen strolling on the ground – something ICC referred to as the 'crossover of the century'. These are all players who have a religious fan following, and hence the admiration makes sense – to see them all together is getting something unexpected but nice.
People are processing in their own ways.
Don't wanna jinx it, but good things should happen today.