Modesty is an important quality for a leader as it helps them win hearts while accomplishing other goals.
However, when it comes to a sport like cricket, it might become a rare trait to find. Things get too competitive, too fast and sometimes too ugly.
But that's not the case with Indian captains!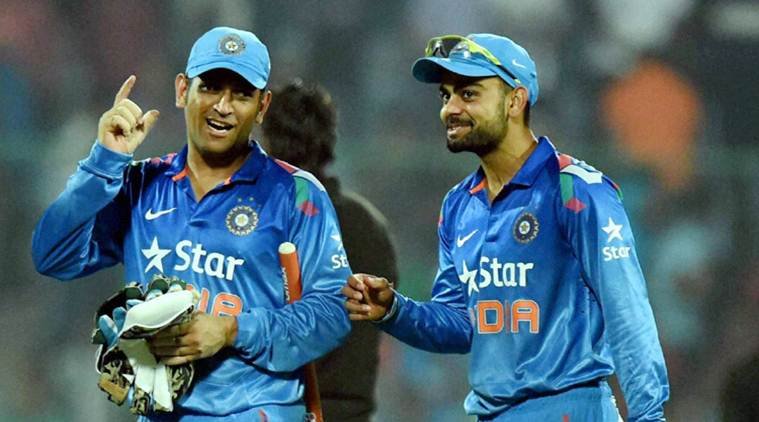 They seem to have taken it upon themselves to prove that they are the best in the world, as players and as people.
Former India captain MS Dhoni is a perfect example of this.
As a skipper, he always led from the front…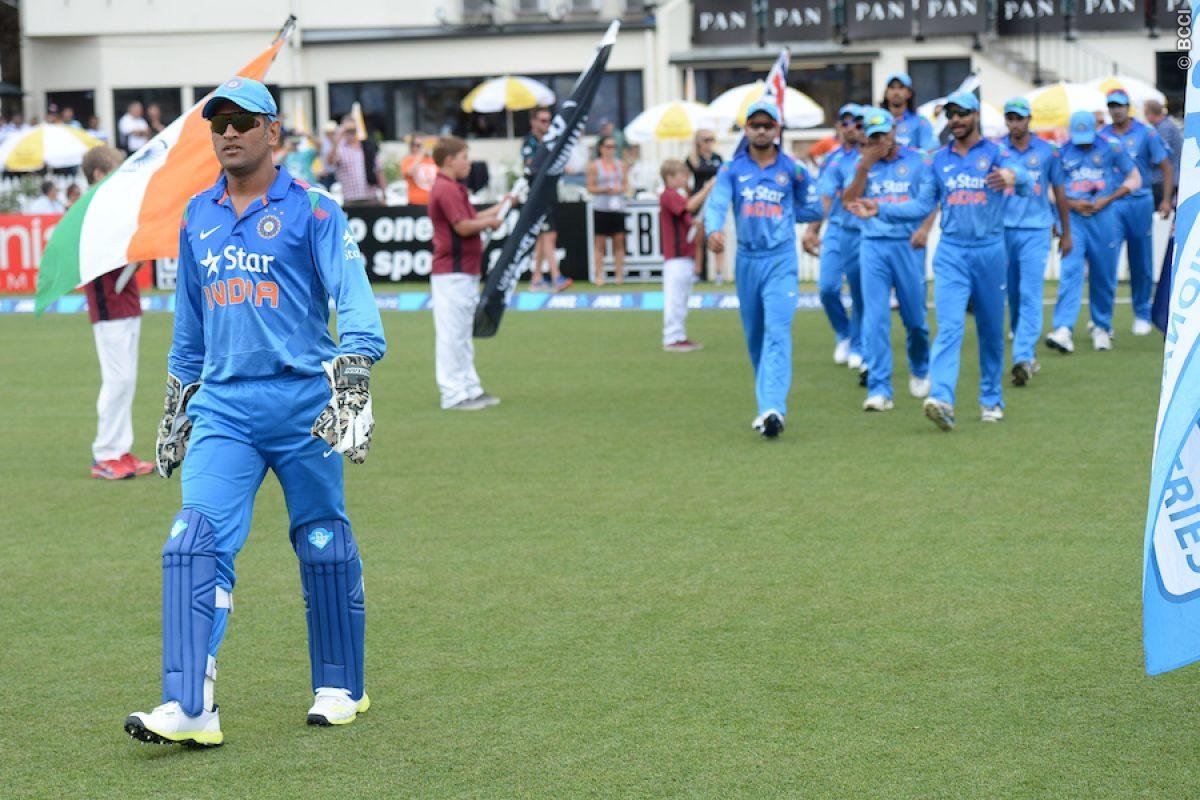 But when it came to taking credit for a victory, you would find him at a corner, smiling and putting his juniors forward!
Try spotting Dhoni in this picture from the 2013 Champions Trophy celebrations and you'll understand what I'm trying to say…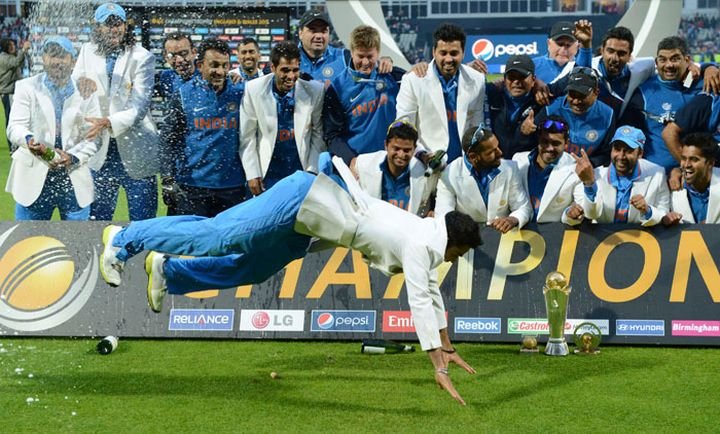 MSD has always been the perfect exponent of the Gentleman's Game.
Teammate or opponent, he always treated everyone equally and graciously.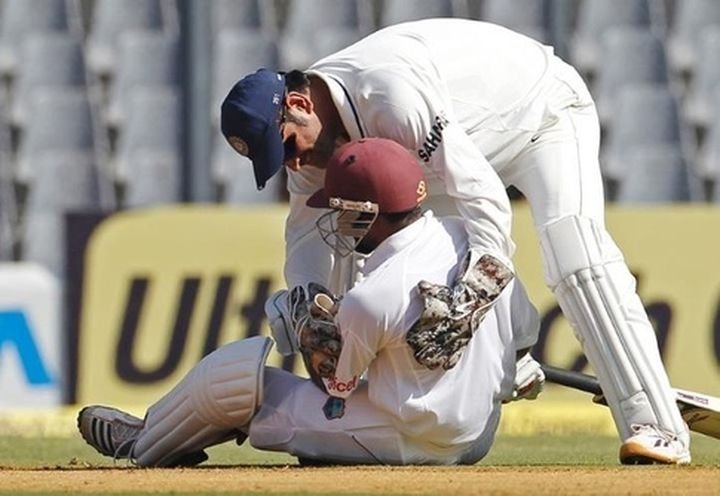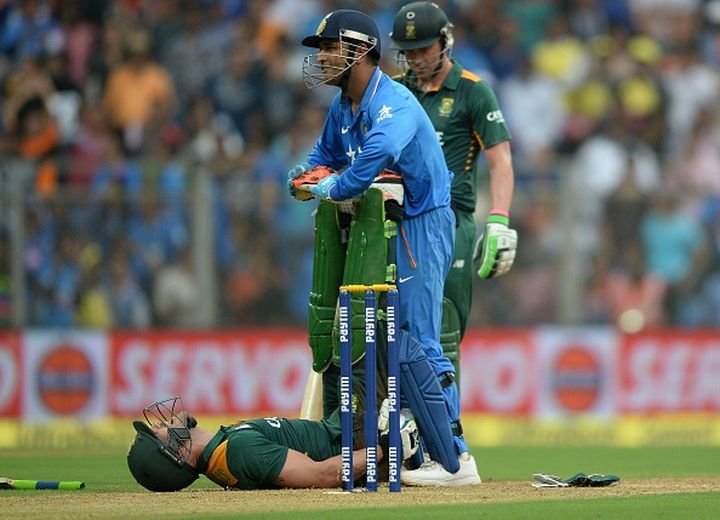 Needless to say, Mahi has left a great legacy for the team and his successor & current captain Virat Kohli has picked up all the right traits from him.
India recently won the T20 series against New Zealand and Kohli's touching gesture has won our hearts.
After being handed the trophy, he promptly gave it to debutante Mohammed Siraj to honour his contributions.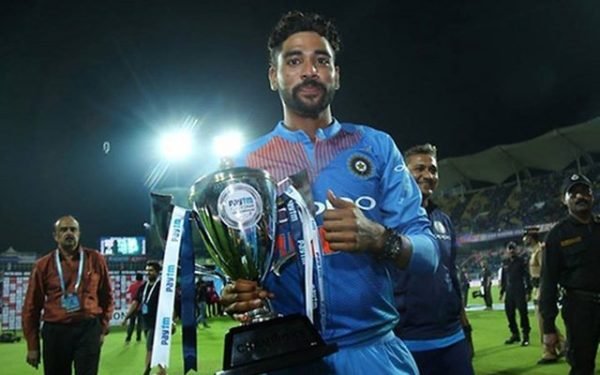 The elated bowler flaunted it for some time before putting it in front of the 'Champions' banner to pose with the team.
Virat meanwhile stepped aside to let the younger players take centerstage.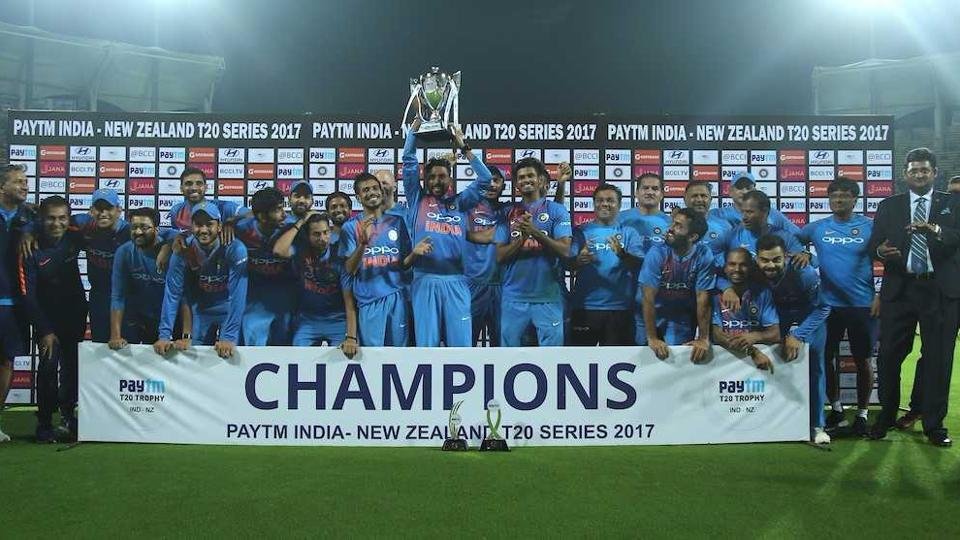 Watch the full video here:
November 7, 2017
We have always known Kohli's exceptional cricketing skills but he has also emerged as a generous leader lately which is nothing less than perfect for Team India.