Indian captain Virat Kohli said he "felt like a club batter" when teammate Yuvraj Singh was in full flow in the ICC Champions Trophy win against Pakistan, crediting the left-hander for taking the pressure off him.
Defending champions India started their Champions Trophy campaign with a resounding 124-run victory over arch-rivals Pakistan.
Kohli and Yuvraj stood out in an all-round batting effort, propelling India to 319 for three after rain halted proceedings twice. Yuvraj smashed 53 off 32 balls, while Kohli made 81 off 68 deliveries.
"The way he (Yuvraj) was hitting the ball, I felt like a club batter in front of him," Kohli told reporters at the post-match press conference.
"After I got to 50, I wasn't able to freely play. And Yuvi came in and just took all the pressure off me. And the way he batted was the way only he can strike the ball, hitting low full tosses for fours and sixes, and even digging out yorkers for fours was outstanding. I think that really deflated the opposition and that gave me a bit of time to settle in from the other end. When he got out, I took over. But I think his innings was a difference in the game," he added.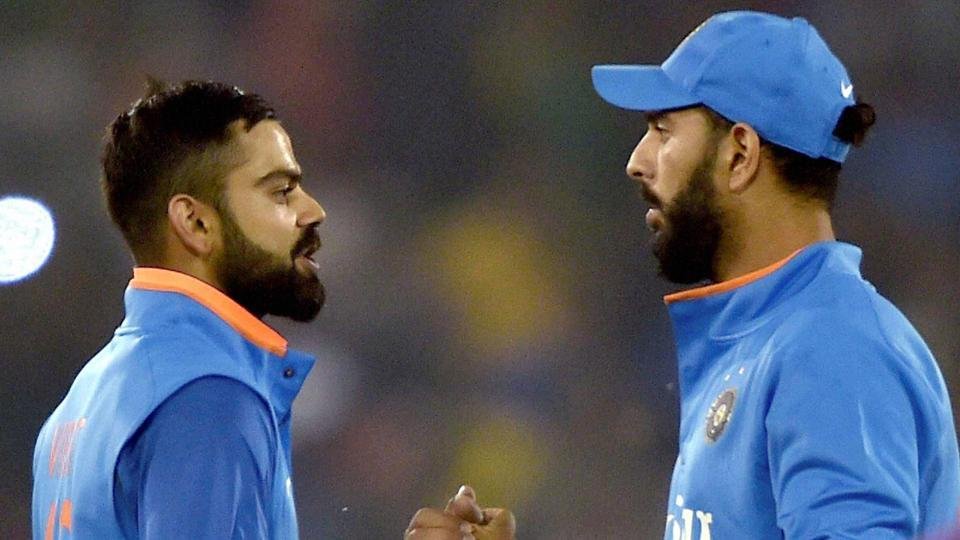 While he was pleased with the win, Kohli was not impressed with India's fielding.
"With the bat and ball, right up there — I would say nine out of 10. In the field we were still 6. It's a very strong performance, we've taken the confidence from the practice games. We need to tighten our fielding to compete hard against the best teams," he said.
The Indian batsmen remained focussed despite the rain breaks with Rohit Sharma (91 off 119), Shikhar Dhawan (68 off 65), Kohli and Yuvraj rising to the occasion in a game reduced to 48-overs-a-side affair.
"I think the way Shikhar batted was really good to see. Rohit was taking a bit of time because, understandably so, he's come back after so long to international cricket. IPL is different, but international runs are very different, against a quality bowling attack as well," Kohli said.
"And Hardik, 18 off five balls, was outstanding. We went with four seamers purely because we're playing Pakistan. They play spin really well, and most of them are right-handers. In pressure situations, to have mid-on, mid-off up and hit hard lengths, gives us an advantage. Against other sides, we might use two spinners, depending on their strengths," he added.
Asked what it meant to play against Pakistan given the continuing tensions between the two countries, Kohli chose to offer a diplomatic reply.
"This one's done and dusted… we come here to play the sport. And that's all we focus on. It's not my place to speak of any other decisions. The higher officials take care of those decisions. My opinion does not matter and should not matter. It's up to them what they decide going ahead. But regardless of who you play, you just want to play cricket," he added.
Feature image source: PTI