Indian sports stars have been winning gold medals just like it has been raining this monsoon. 
After a great day for Indian Badminton, 17-year-old Komalika Bari became only the second Indian woman to secure a title at the World Youth Archery & Cadet Championship 2019, reports Hindustan Times.  
Her win in Spain on Sunday, August 25 coincided with 
PV Sindhu's first
 ever World Badminton Championship gold.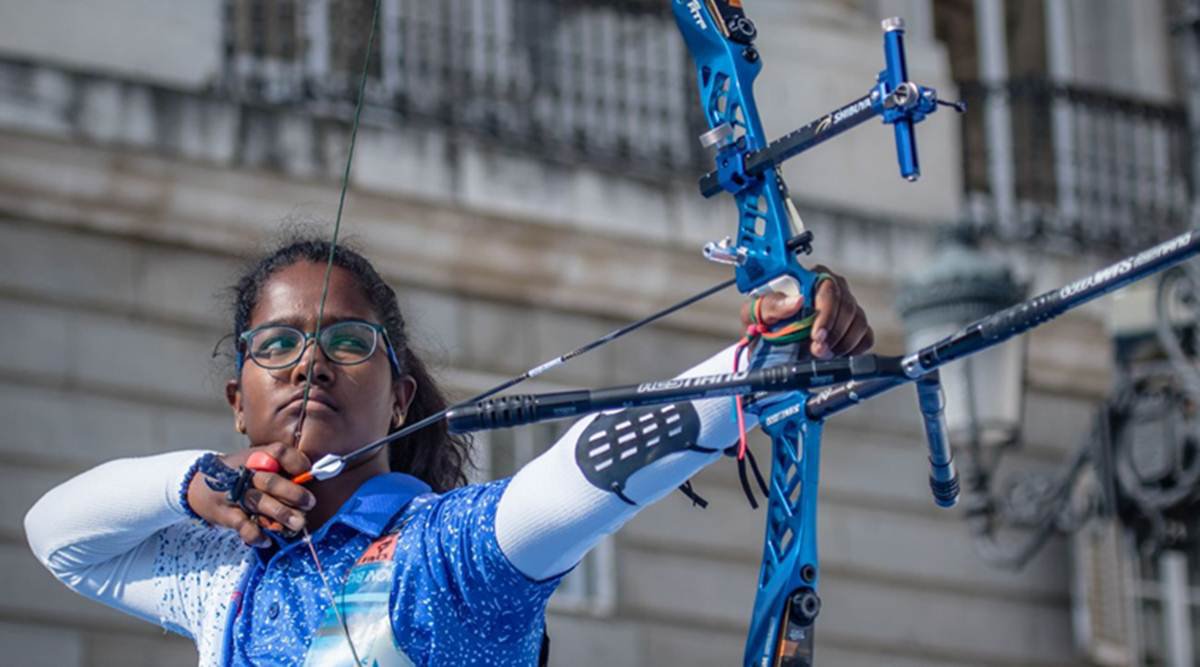 The gold came at a time when it will be the last international event for Indian archers before the ban. 
The Archery Association of India (AAI) will serve a ban from the World Archery Federation (WAF) for not dealing with their internal disputes and for holding parallel elections. 
However, fresh 
reports
 claimed that the WAF will soon look into the possibility of reducing/removing the ban.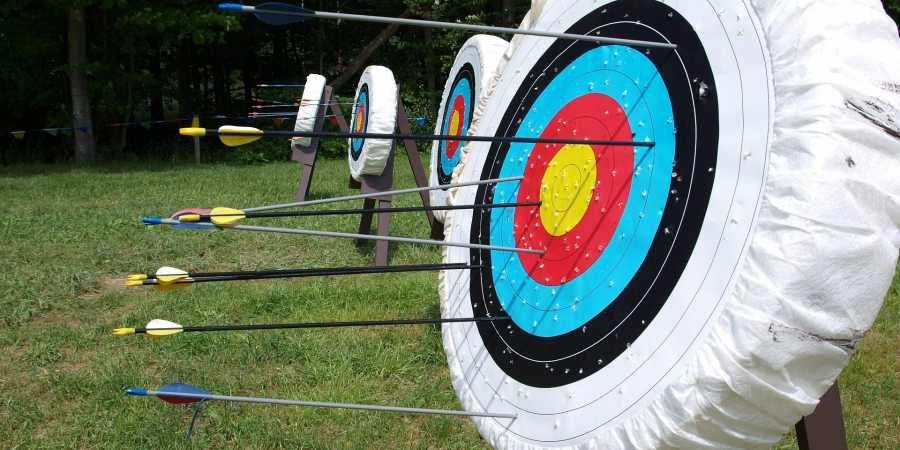 Speaking via WhatsApp recorded messages to HT, from Madrid, an elated Komalika said: 
I am feeling exalted being a world champion, however, it was not easy. It's been long hard work and it was very important for me to win to believe in my capabilities that I belong to top level. My coaches Sushanto Patro, Dharemndra Tiwari, Purnima Mahato Anil Kumar and Bikash Upadhyay all helped me a lot.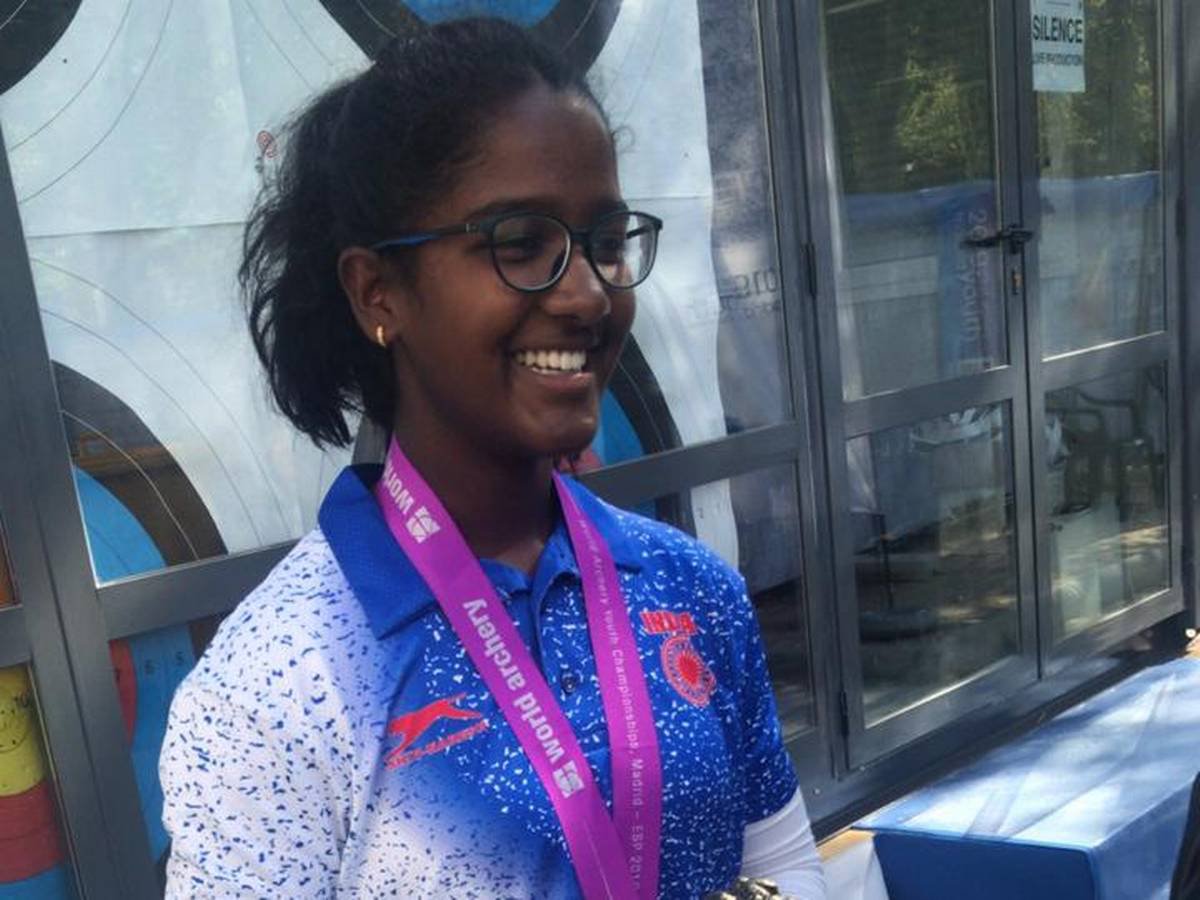 Komalika, who created history by becoming India's second woman archer (recurve cadet) champion at the age of 17, has a struggle-story that not many people would know about.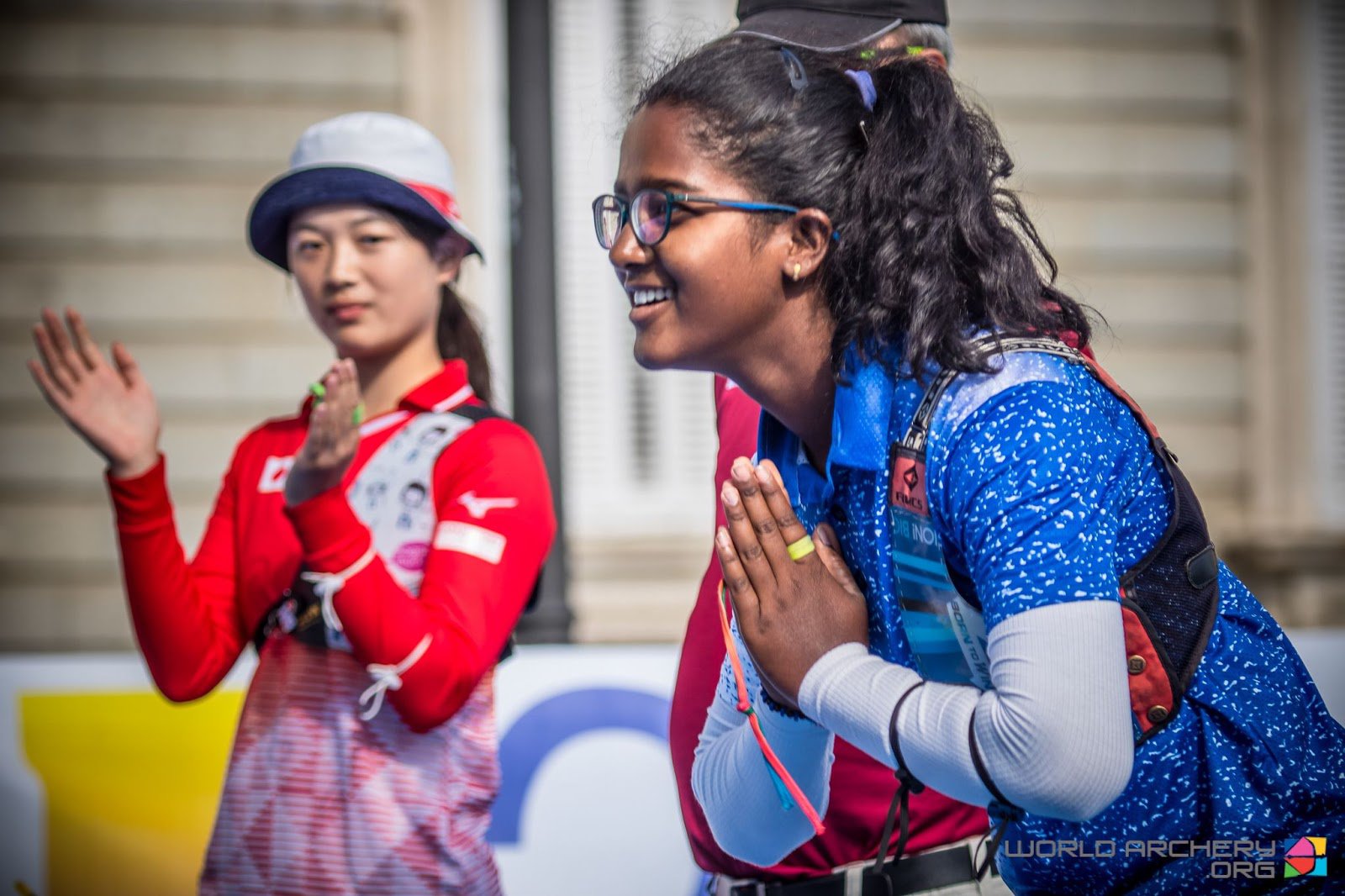 Bringing honour to the country, Komalika, who won by a margin of 7-3 against Waka Sanoda, had to cycle 18 Kms every day to reach the Tata Archery Academy (TAA). 
It was Sushanto Patro who spotted her extraordinary talent there during a summer camp organised by Indian Steel Wire Products (ISWP).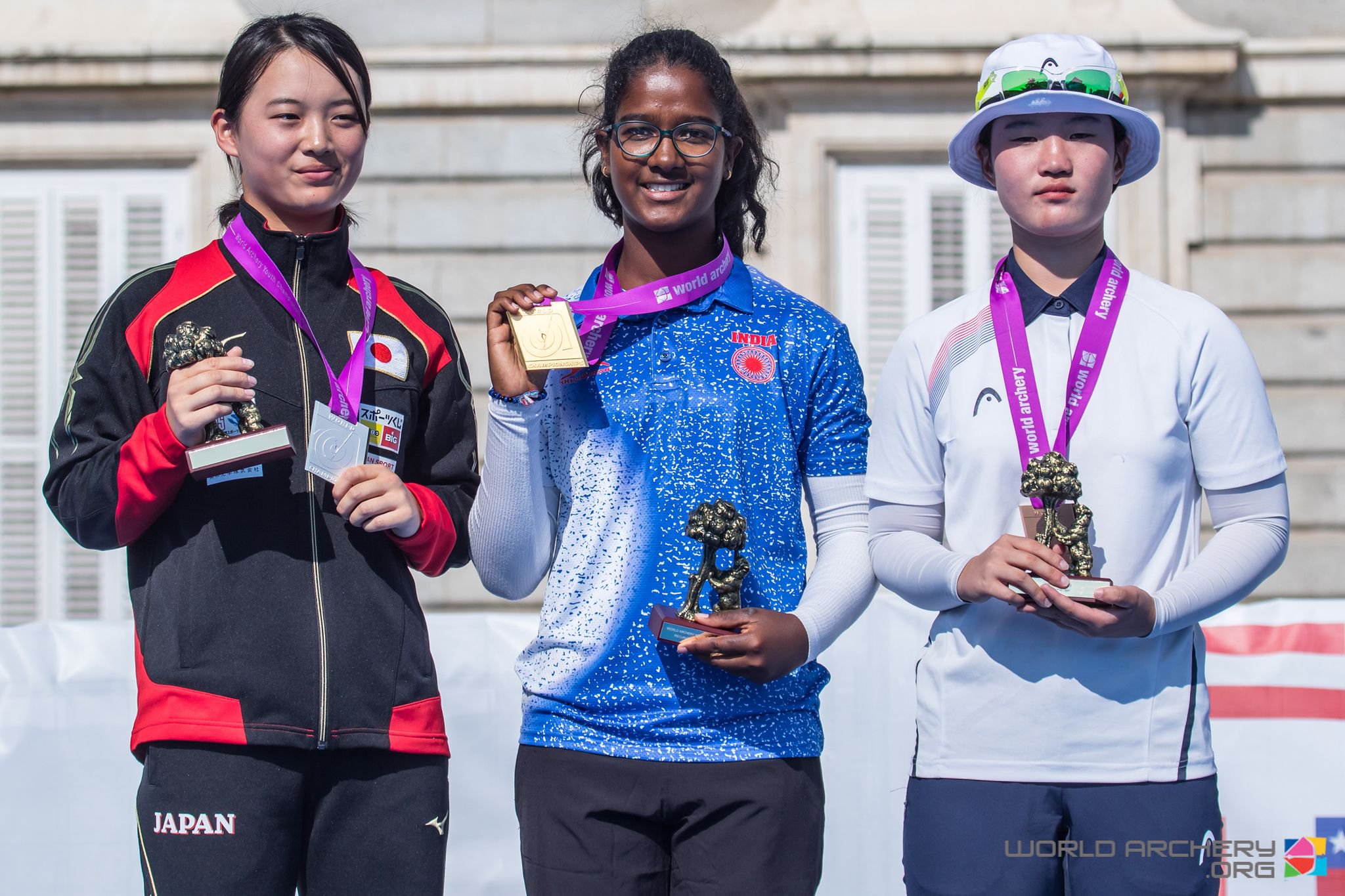 Speaking about her coach and family to HT, Komalika said: 
Shushanto Sir was my first coach and later TAA chief coach Purnima Didi, Dharmendra Sir, Anil Sir, Bikash Sir helped me hone my skills. This is the only factor how I graduated to the international level in just little over two years. My father Ghanshyam Bari and Mother Laxmi Bari also stood my all along.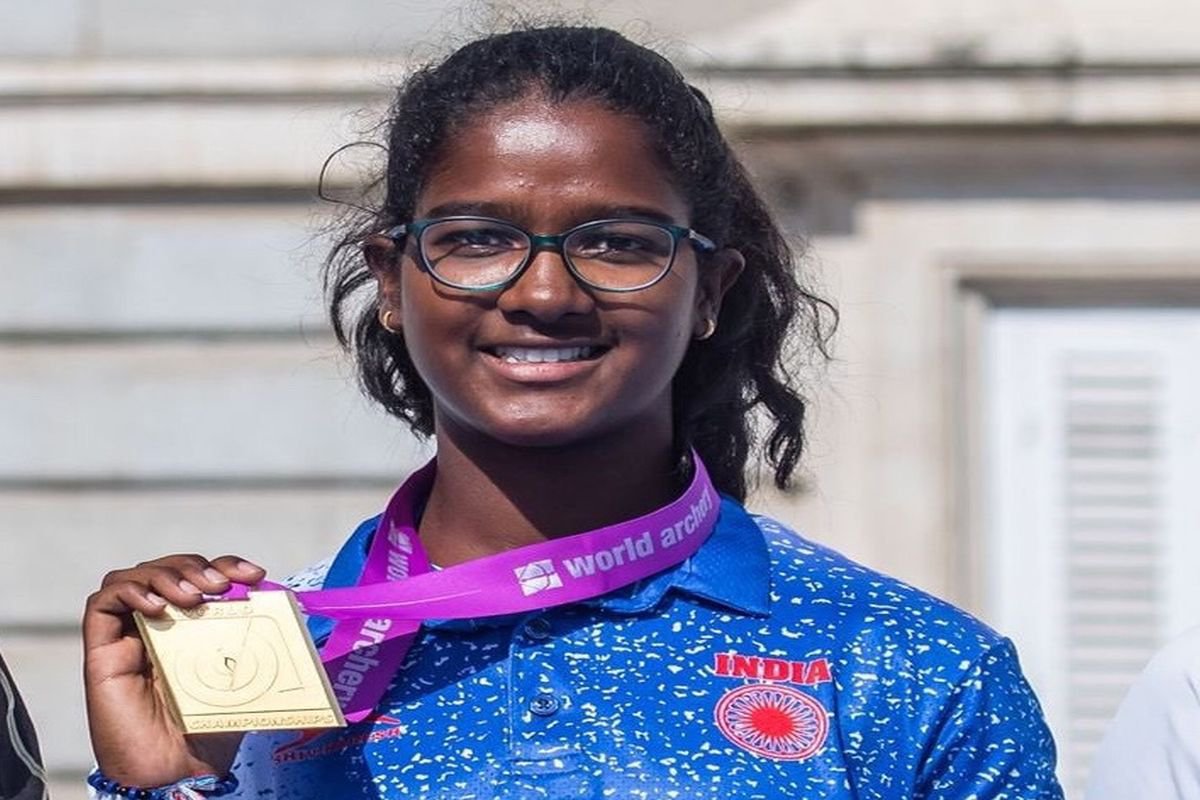 Despite going through desperate times, father Ghanshyam Bari always believed in his daughter's hard work. 
The same hard work, he believes, will take her to more such laurels in the future. 

Deepika Kumari, winner of the recurve event in the 2010 Commonwealth Games, is the first Indian woman to win a title in the field of Archery.