Anil Kumble has already made a presentation to the BCCI (Board of Control for Cricket in India) on behalf of the players to revamp the new contracts, but now it seems that there are more demands in place from the India coach.
A Mumbai Mirror report says that Kumble, who was also vital in pushing the board to back-off from boycotting the Champions Trophy, has asked that coaches become part of the selection panel. But more bizarre is a demand that will see the captain of the team get paid more than his teammates.
The hike is in the range of 25%, which means the current skipper Virat Kohli will get a hike of around Rs 1.25 crore. In that case, Kohli would take home a total of Rs 6.25 crore per contract.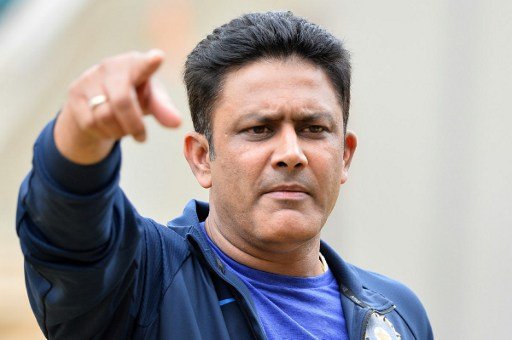 Kumble's logic is that the captain is responsible and answerable for the entire team's performance, which means he should be adequately compensated.
As for being part of the selection panel – it totally makes sense and is not a new demand. The coach is aware of fitness and attitude apart from just form and numbers and an input can be vital in making the right call.
The BCCI's new contracts meant Grade A players get a retainer amount of Rs 2 crore, Grade B players get Rs 1 crore and Grade C Rs 50 lakh. Kumble and the players are already unhappy with these numbers – and the coach has demanded more money, especially for players who play all three formats. The retainer amounts are paid over and above match fees, which are Rs 15 lakh for a Test, Rs 7 lakh for an ODI and Rs 3 lakh for a T20 game.
Reports also suggested that Kumble wants a 30% hike for himself – if that comes true, he will be paid Rs 8 crore annually. He has also strongly suggested hikes and retention of batting coach Sanjay Bangar and fielding coach R Sreedhar.
All these matters will be discussed during the BCCI's Annual General Meeting in September.
Feature image source: PTI