Historian Ramachandra Guha, appointed by the Supreme Court as one of the four administrators of BCCI, on Thursday informed the court that he had resigned from the post.
Guha has cited personal reasons but his resignation from the Committee of Administrators (COA) could be linked to the speculation surrounding Anil Kumble's future as India coach.
The COA, it is learnt, has been left stunned by Guha's submission in SC that he has resigned due to personal reasons.
It has been learnt that Guha didn't discuss his resignation with any of his COA colleagues although his submission to the Supreme Court states that he had intimated committee head Vinod Rai.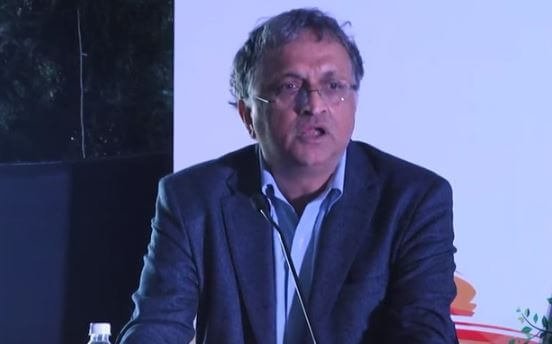 "No, I had no clue about his resignation as he never told me anything about it. I only came to know from media," a COA member told PTI on Thursday.
The acclaimed historian has had little time for the COA and didn't attend half of its meetings due to his academic commitments.
Add to that, he wasn't particularly happy about the speculation surrounding Kumble. Kumble's future has become a matter of conjecture after reports emerged that there has been a rift between him and India captain Virat Kohli.
To be fair, neither among Guha, Vinod Rai or Vikram Limaye have not charged a single penny from the BCCI even though they are entitled to a payment of Rs 1 lakh per person per working day.
"He has a thorough knowledge of sports history and is a learned man. But running cricket administration is a different ballgame. In any case, whether it's ICC or BCCI matters, it's Vinod Rai and Vikram Limaye, who were doing the hard yards," a senior BCCI official, said after learning about his resignation.
Many in BCCI feel that Guha's proximity to Kumble may also be one of the reasons as the historian was one of the brains behind the revamped pay structure idea.
And now with Kumble on a sticky wicket and impasse in BCCI unlikely to be over anytime soon, Guha may have considered it prudent to walk away.
"One is right that Anil Kumble did not voluntarily ask for pay hike. He was certainly told by COA to give a presentation. But the seeds of this idea were sown during the BCCI Annual Awards function in Bengaluru.
"Guha was one of the advocates of hike but he was clueless about percentages and rationale that goes in financial dealings," the BCCI official said.
Guha has written some of the most revered books on cricket like "Wickets In the East" and "Corner of a foreign Field".
He has been a vocal critic of the IPL and ironically, as a part of COA, needed to be present during some of the IPL meetings.