Anil Kumble's tenure as India coach came to an abrupt end after he called it quits just before the West Indies tour which starts on 23 June. The legendary spinner made his reasons very clear – Virat Kohli was unhappy with his style and the relationship between captain and coach was untenable.
And despite the strained links between Kohli and Kumble, there was still a chance that the latter would continue in his role, given that the Cricket Advisory Committee (CAC) had asked him stay on at least till the end of the West Indies tour. 
But a Times of India report claims that Kumble's reaction to the Champions Trophy final defeat against Pakistan was the final nail in his coffin. Kumble apparently slammed the side after the loss and also had one-on-ones with some players, going so far as to tell the bowling unit that they compared poorly to Indian legends of the past.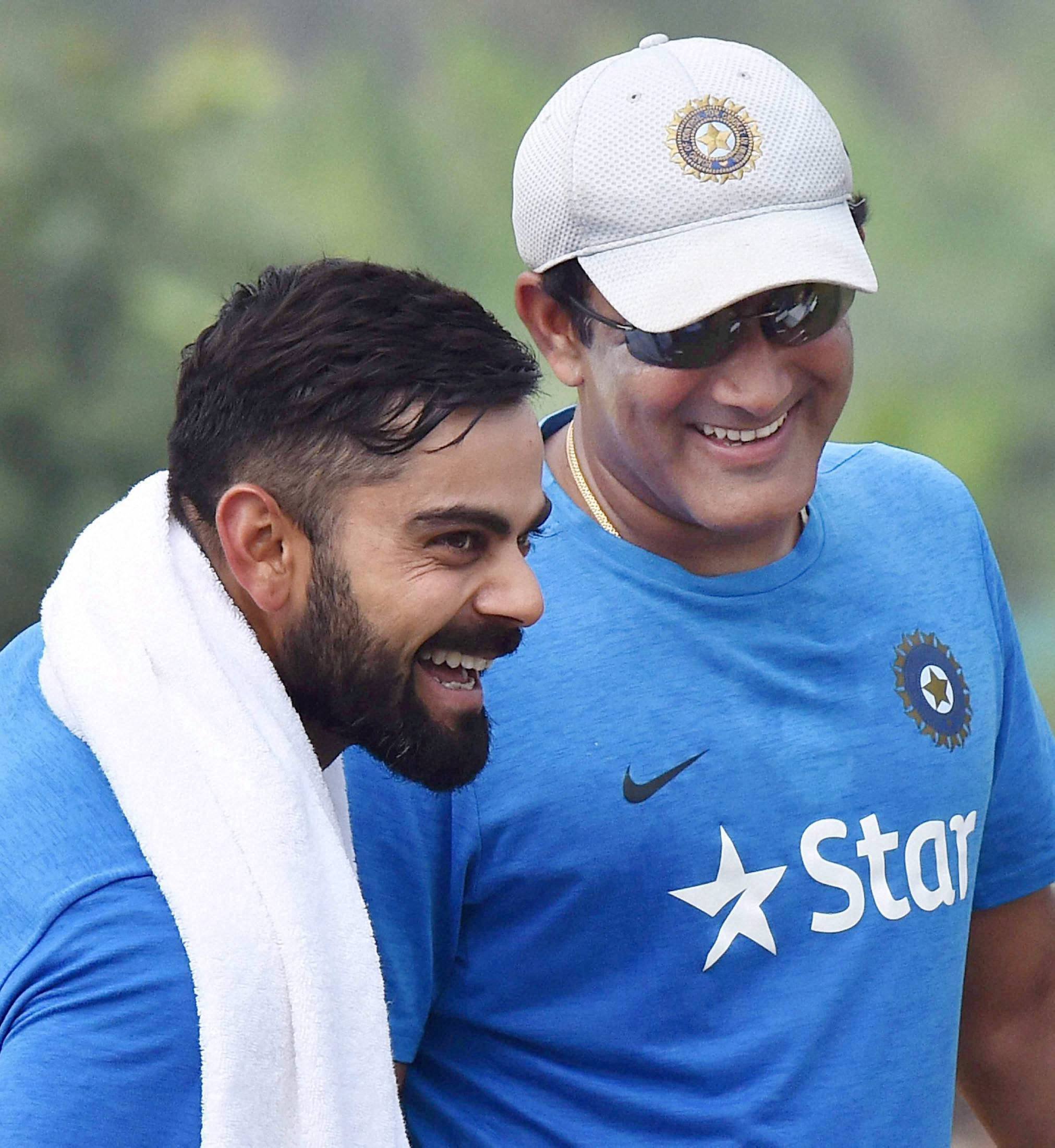 The lecture clearly didn't help the frosty partnership between Kumble and Kohli. Reports have said that the main complaint was his "overbearing" effect on the team.
What happened next is out in the open – Kumble didn't travel with the team to West Indies and the initial communication was that he had stayed back in England for an ICC meeting. Then came the announcement that he had stepped down after the trio of Sourav Ganguly, Sachin Tendulkar and VVS Laxman failed to broker peace between captain and coach.
"The differences between them are not resolvable. It's not about Kumble going to the West Indies. It's about the fact that in the long run it's not sustainable.Both have their views in terms of roles and responsibilities and they were not always on a common page. After recent interactions, Kumble has realised that this issue won't be sorted out. Obviously, we aren't going to get rid of the captain. So, it's he who has to step down. There's just no other option," a top board official was quoted as saying by TOI.
Kumble's position, already undermined by the BCCI calling for fresh applicants for the coach's role rather than giving him an extension, was clearly in jeopardy and he had no option other than to quit.
Feature image source: PTI