Beleaguered Arsenal manager Arsene Wenger has decided to stay at the club, according to British media reports on Monday.
The Daily Telegraph and Daily Mirror said Wenger will inform Arsenal's board he wants to extend his contract, which expires at the end of the season.
Wenger, 67, has come under fire from fans after Arsenal were thrashed by Bayern Munich in the Champions League and slipped out of the Premier League's top four.
Supporters renewed calls for him to step down during and after Saturday's 3-1 loss at West Bromwich Albion, with some holding up "WENGER OUT" banners.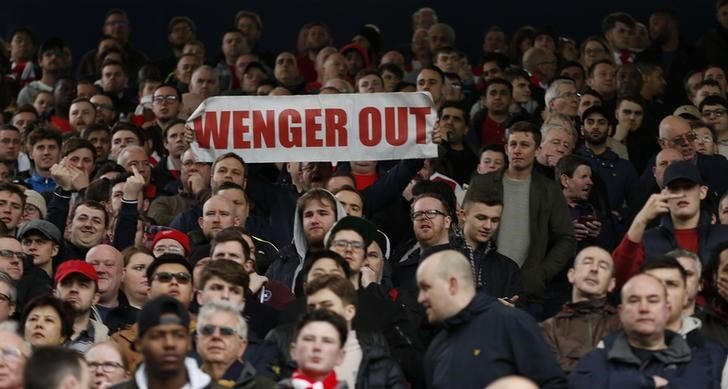 Speaking after the game, Wenger said he had made up his mind about his future and would make his intentions public "very soon".
West Brom manager Tony Pulis said Wenger had told him he intended to stay.
"I'll be surprised if he goes," Pulis told reporters after Saturday's game, as revealed in Monday's newspapers.
Asked why he thought Wenger would stay, Pulis replied: "Because he told me."
Arsenal have not commented on the reports on Wenger's future.
The Frenchman, Arsenal's manager since 1996, is believed to have been offered a new two-year contract.
Arsenal's support is split over Wenger, who won seven trophies in his first nine seasons as manager but has won only two FA Cups in the 12 years since.
Rival groups of Arsenal supporters paid for planes trailing banners that were both critical and supportive of him to fly over the stadium during the game against West Brom.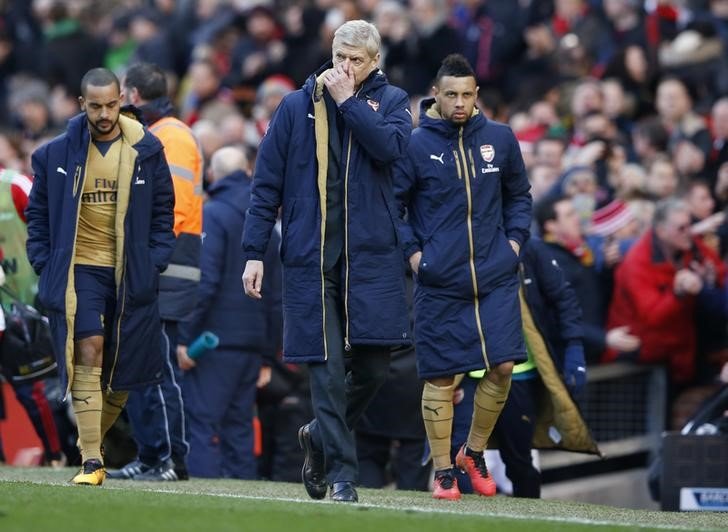 One banner read "NO CONTRACT #WENGER OUT", the other: "IN ARSENE WE TRUST #RESPECTAW".
The defeat at West Brom was Arsenal's fourth in five league games and left them in sixth place in the Premier League table, six points below the Champions League places with two games in hand.
They recently lost 10-2 on aggregate to Bayern in the Champions League, going out in the round of 16 for the seventh season running.
Wenger said his future at Arsenal was not contingent on the club securing a place in next season's Champions League.
"My decision will not necessarily be linked with that because I've done the top four 20 times. It's more. It's not that," he said.
"I take a bigger perspective than that. It's not the last result that will decide what I will do."
Feature image source: Reuters