Chasing your dreams is not an easy task. You need to work day and night for them, sacrifice for them and surpass various obstacles that may stand in your way. If you don't have the will to be better than what you already are, then your battle to be the best is already over. The Rio Olympics 2016 is almost upon us and our athletes are ready to face whatever challenges the world may throw at them. Their motto is #RuknaNahiHai and when they are so confident of winning it all, it's only right that we share the same passion and confidence as them. 
Through this powerful and heart-warming video, the folks at JSW wanted to pledge their support to our nation's contenders in the Olympic Games Rio 2016.
To motivate these 12 athletes and to spur them on, they have created a beautiful sand art installation that they hope will add fire to their fuel and result in them bringing home the Gold! Check it out.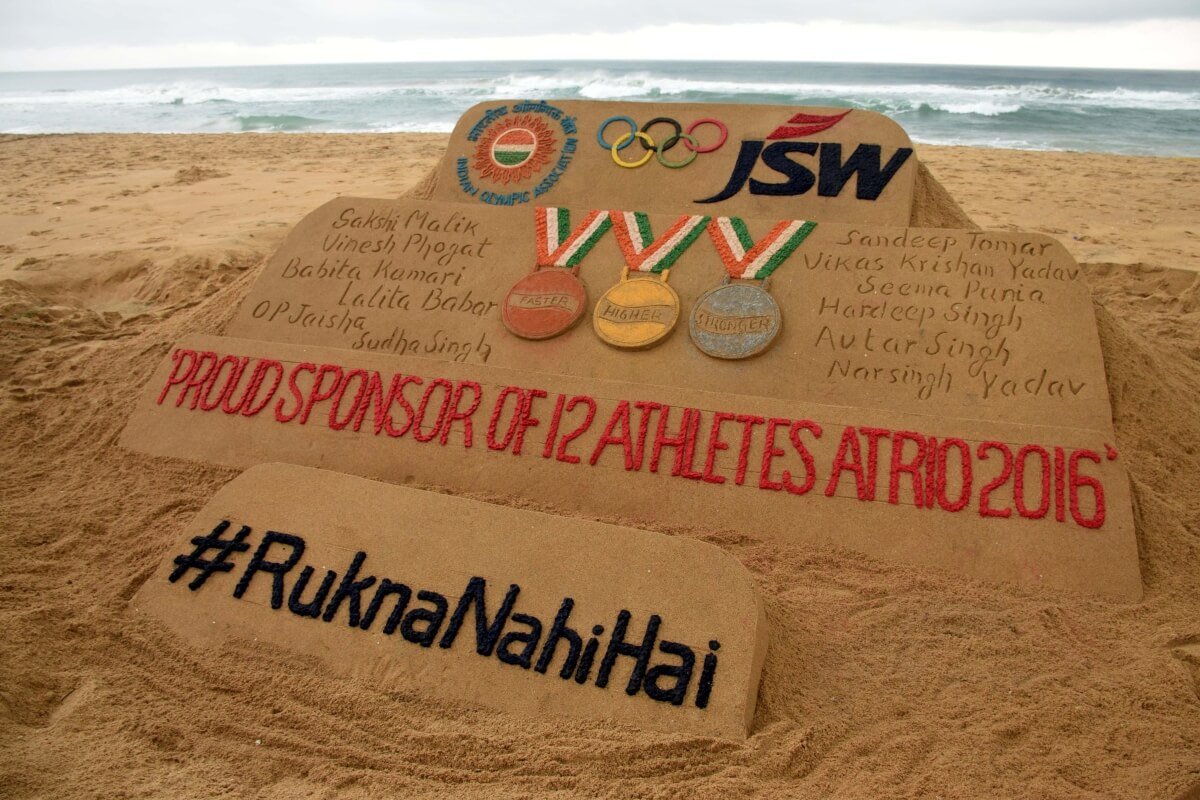 Sponsored by JSW